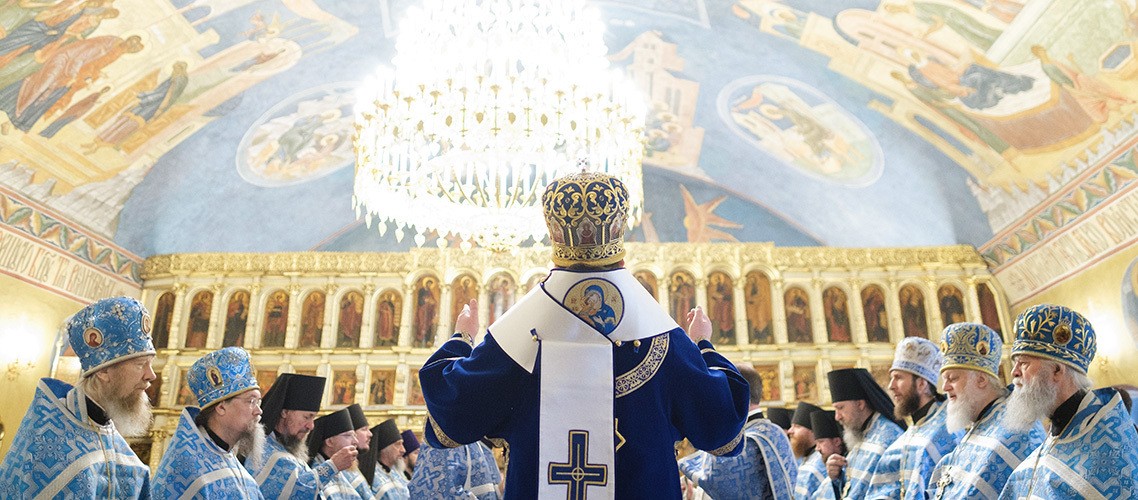 21 September 2020
The Academy celebrated the Nativity of the Virgin
On September 20 and 21, Moscow Theological Academy celebrated the Day of the Nativity of the Most Holy Theotokos.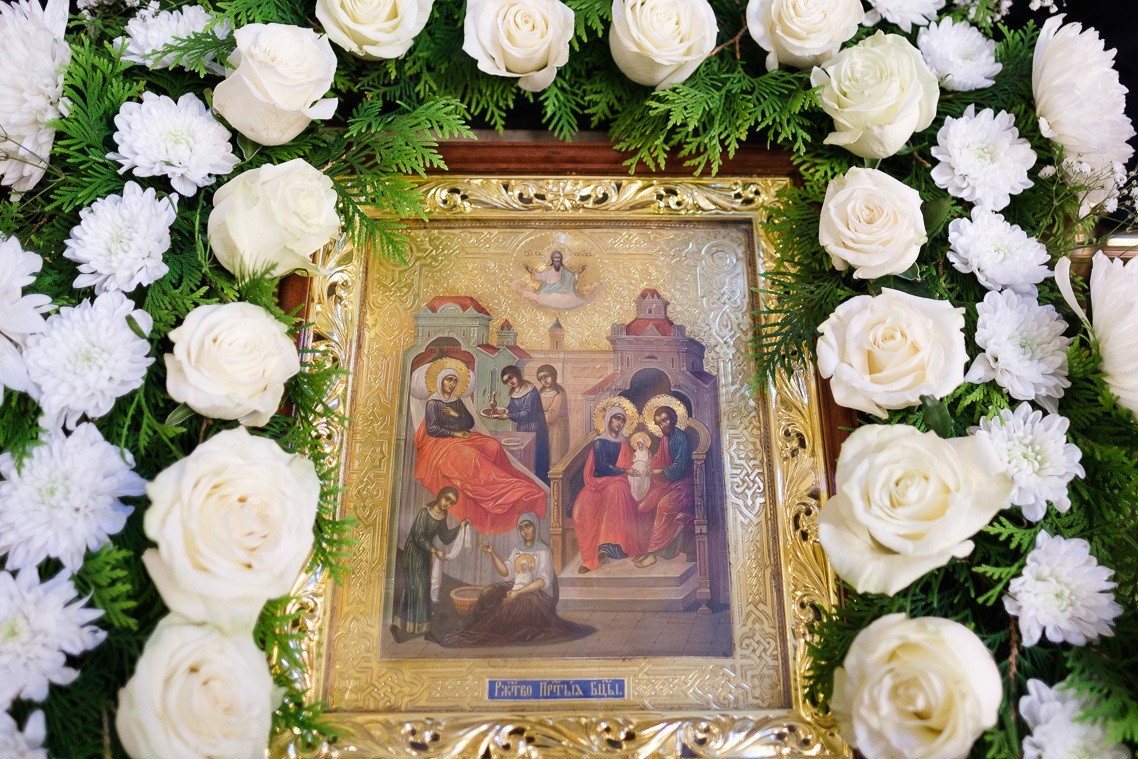 The Nativity of the Mother of God marks the beginning of twelve main feasts of the year.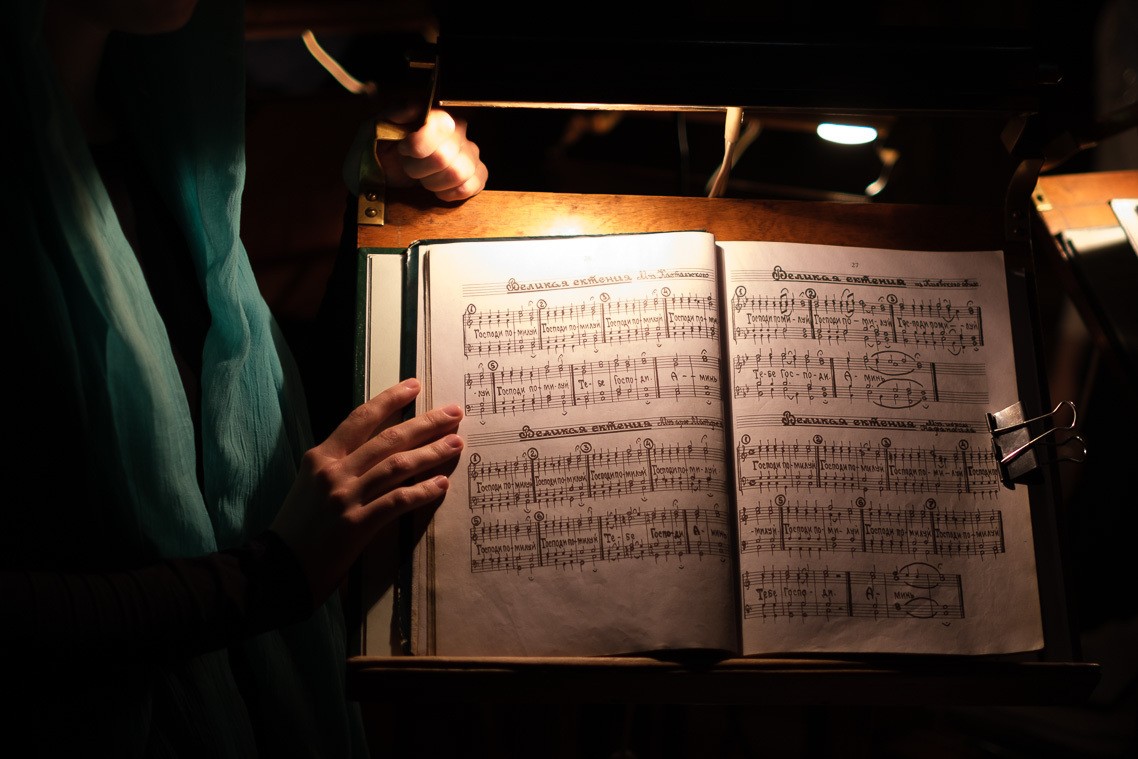 It is right to say that man's salvation was possible thanks to the birth of the Mother of God as She became the thread between Old and New Testaments.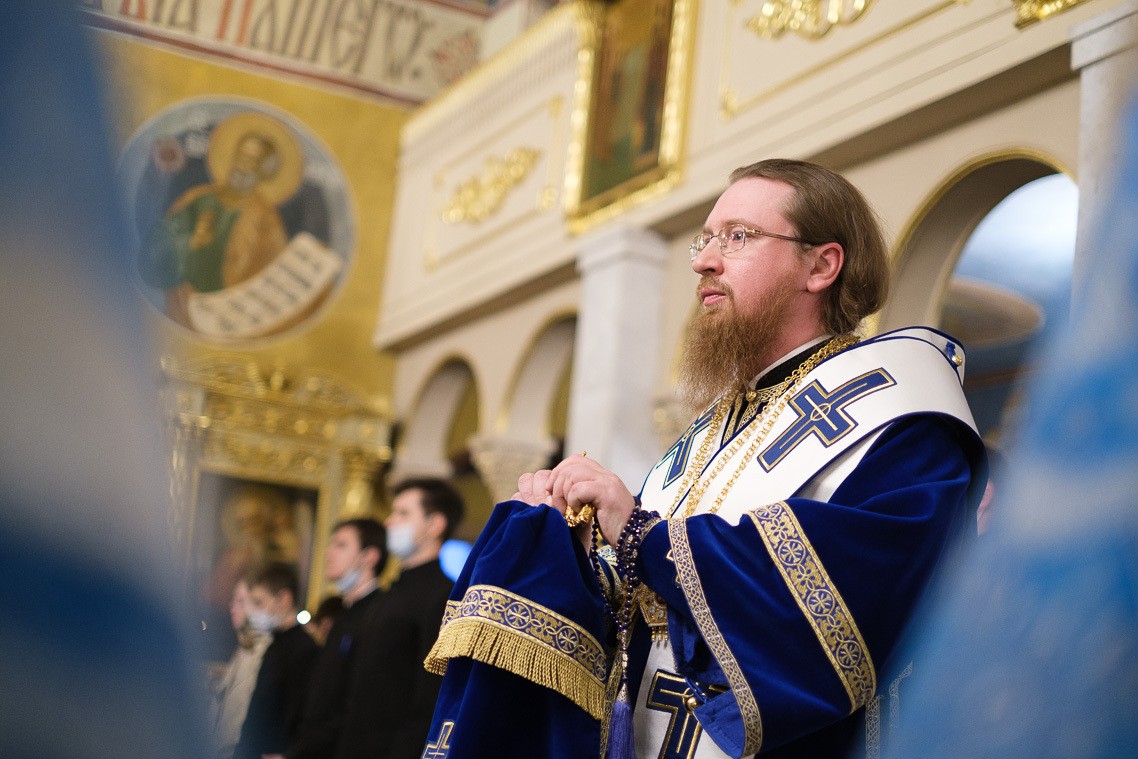 At the Divine Liturgy on September 21, Bishop Theodorite ordained deacon Evgeny Smolyaninov into a priest and subdeacon Sergius Gimonov to a deacon.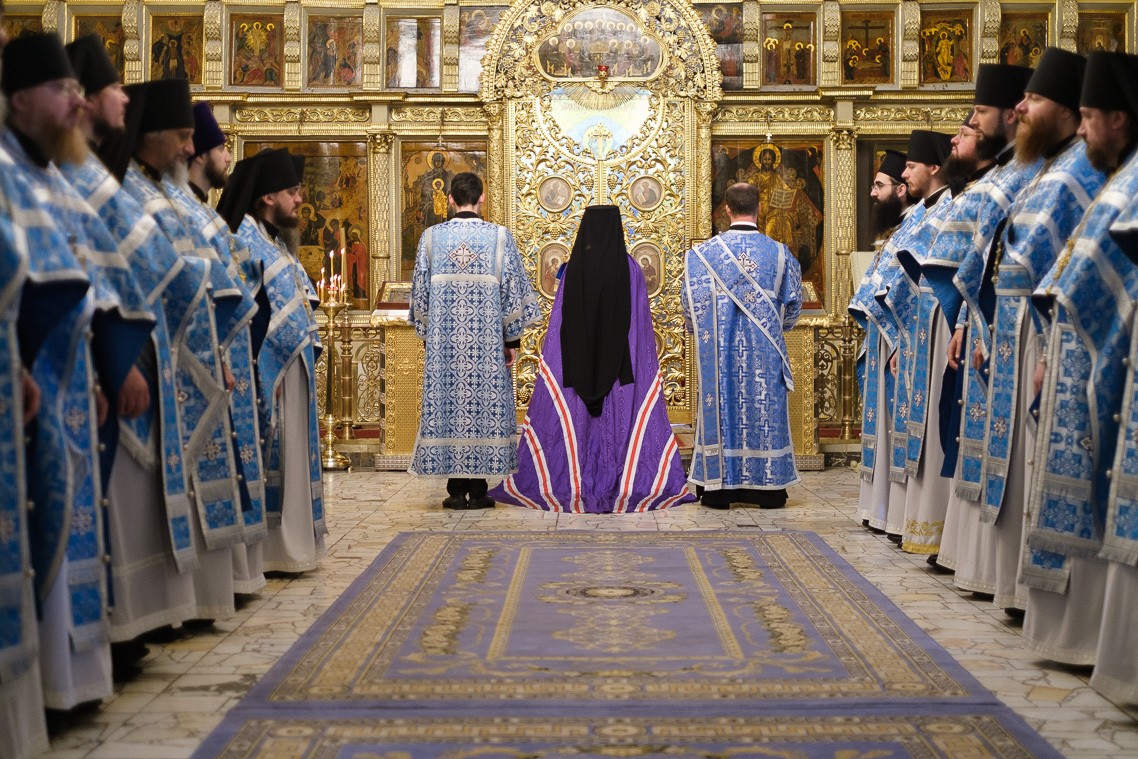 После чтения Евангелия владыка обратился к молящимся с проповедью.
После пения Херувимской песни епископ Феодорит совершил хиротонию диакона Евгения Смольянинова во иерея.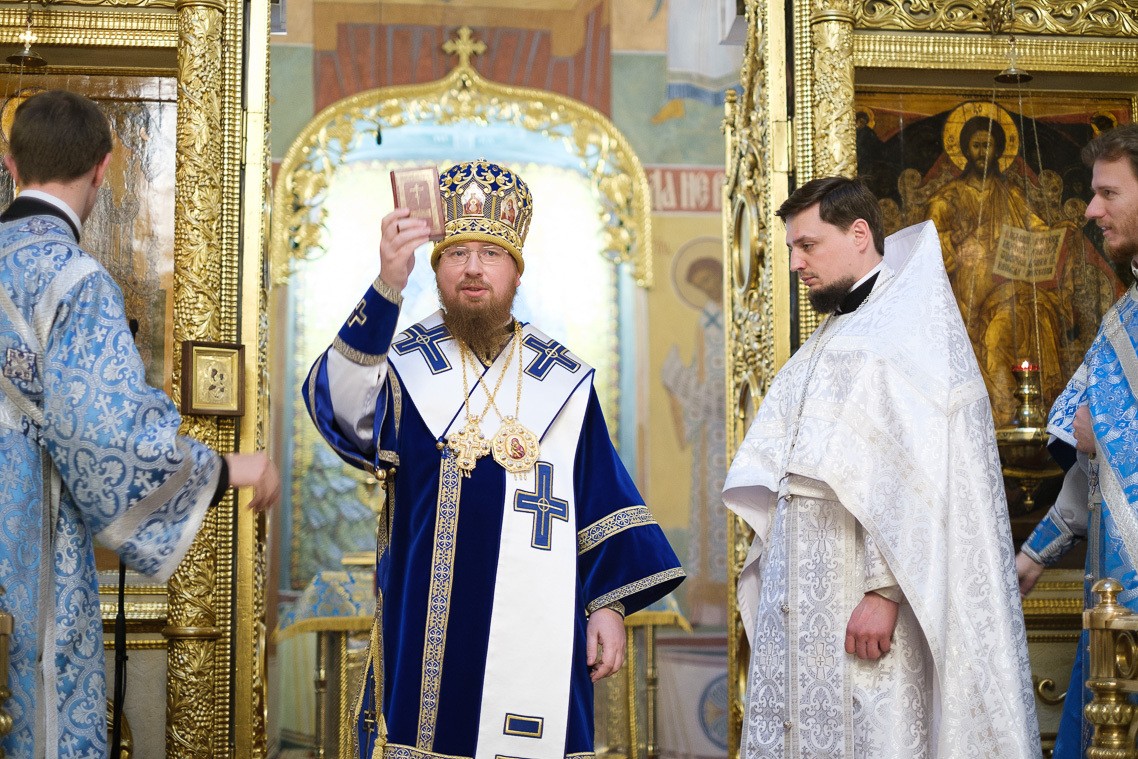 По окончании Евхаристического канона владыка ректор рукоположил иподиакона Сергия Гимонова во диакона.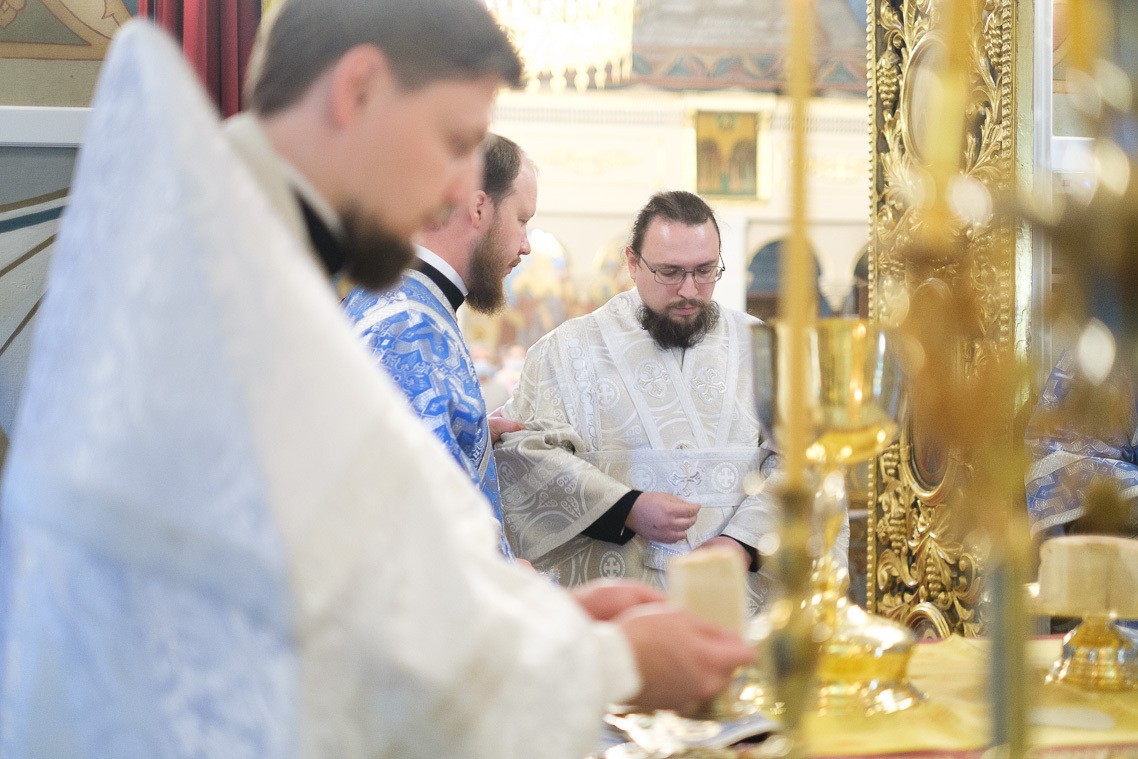 In his sermon delivered before Communion hieromonk Tavrion (Smykov) touched an urgent question of what happiness is.
Everyone envisages his life in his own way, makes different plans or strives for something. However, the reality turns out to be quite different. The Lord does not allow all of our prospects to be fulfilled which often makes us feel depressed and upset. Actually, God prepared better life and much more than a person could imagine. Does this mean that we should not strive for anything or make plans waiting for the Lord to do everything? Of course not. The question is about our priorities. The Lord says: "Seek first the Kingdom of God and its righteousness. The rest will follow". My dear brethren, today, standing at the cradle of the Most Holy Theotokos, let us see the right way to true happiness which is called bliss. Wish you to be blessed not only in this life but also receive the lot of the saints in the Kingdom of God.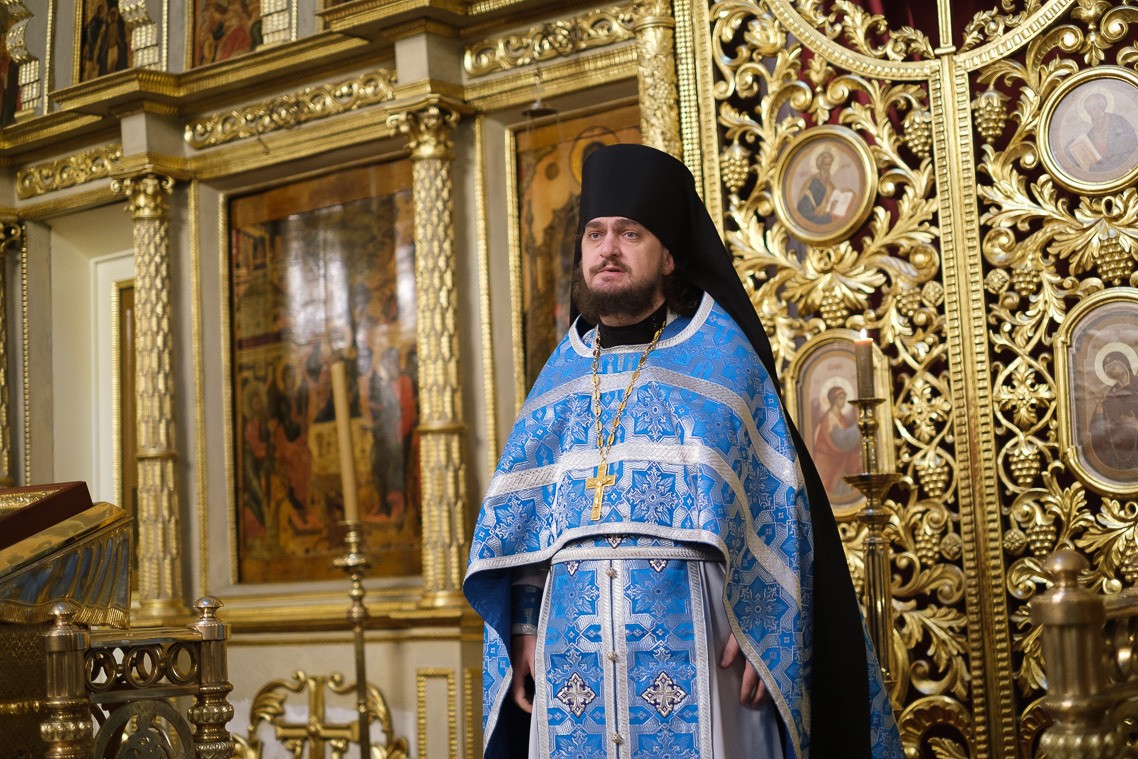 The Liturgy finished with singing the doxology to the Most Holy Theotokos.
The MThA Press Office