Museum
Сайт Музея христианского искусства «Церковно-археологический кабинет» — christianmuseum.ru
Музей христианского искусства «Церковно-археологический кабинет» находится в Свято-Троицкой Сергиевой лавре, в здании бывшего императорского дворца XVII века. Коллекция, в которой более 20 000 произведений искусства, принадлежит Московской духовной академии. Это крупнейший музей Русской Православной Церкви, собрание по праву называют «Церковным Эрмитажем».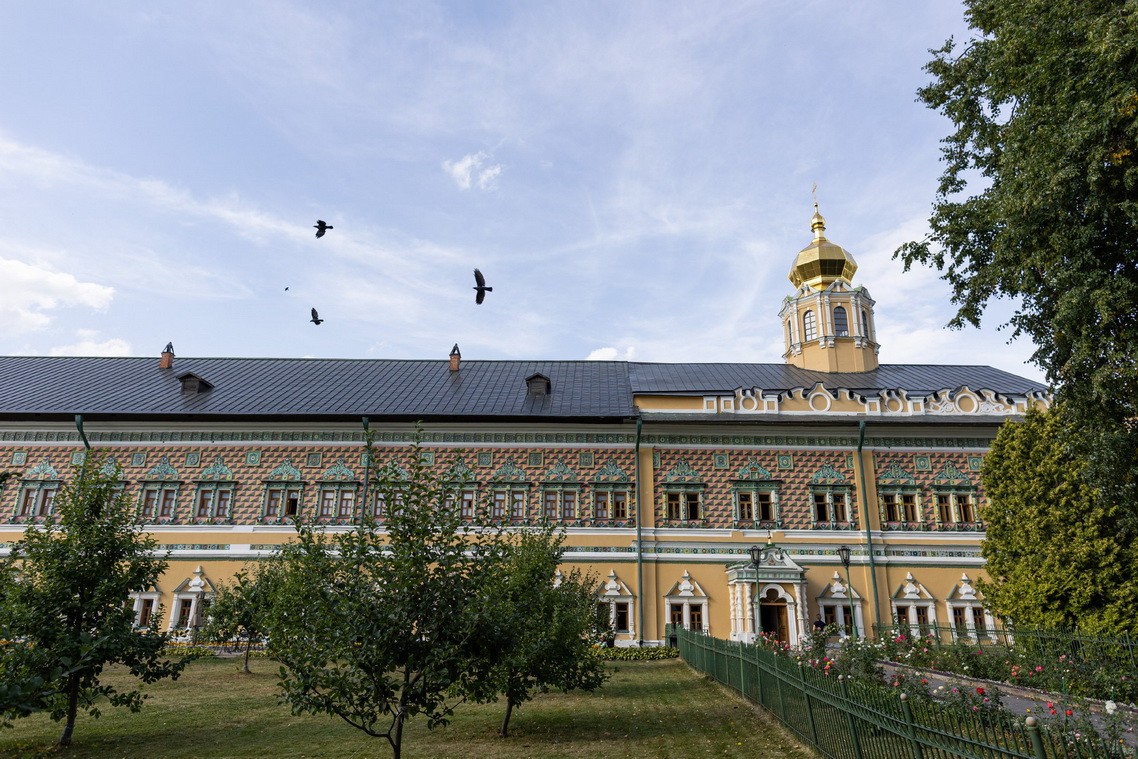 Музей был основан в 1871 году, экспозиция рассказывает о развитии христианского искусства, начиная с римских катакомб и заканчивая живописными полотнами художников ХХ века: Виктора Васнецова, Михаила Нестерова, Василия Сурикова и других. Коллекция знаменита шедеврами греческой и древнерусской иконописи, произведениями старообрядческих школ и мастеров Русского Севера. Многие предметы имеют не только художественную, но и сакральную ценность, как, например, сандалии преподобного Сергия Радонежского или чудотворная статуя Спасителя, упомянутая в житии блаженной Матроны Московской.
В академическом музее хранится уникальное собрание графики, антиминсов, шитья, мелкой пластики, церковной утвари и старинных книг. Здесь можно увидеть знаменитый первопечатный «Апостол» типографии Ивана Федорова и Петра Мстиславца 1564 года, Острожскую Библию 1581 года, другие редкости.
В Музее христианского искусства «Церковно-археологический кабинет» проходят учебную практику студенты Московской духовной академии. С 2018 года экспозиция открыта для паломников и туристов.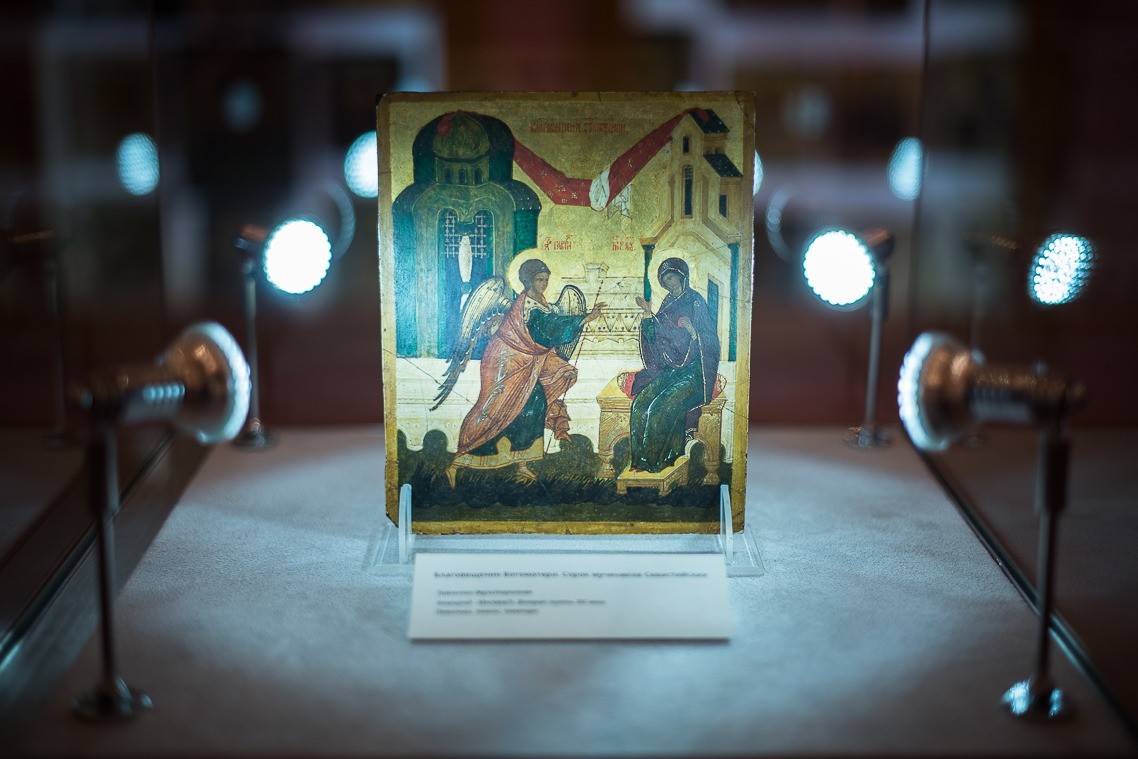 Visiting hours
понедельник — пятница:
9:00–18:00
суббота:
9:00–17:00
Sunday:
11:00–18:00
To book tours in advance call: +7 496 541-55-01
The museum is closed for visitors on:
First three days of Bright Week
First and Holy Week of Great Lent
Информацию о днях, когда музей закрыт для посещения, уточняйте на сайте и по телефону: +7 496 541-55-01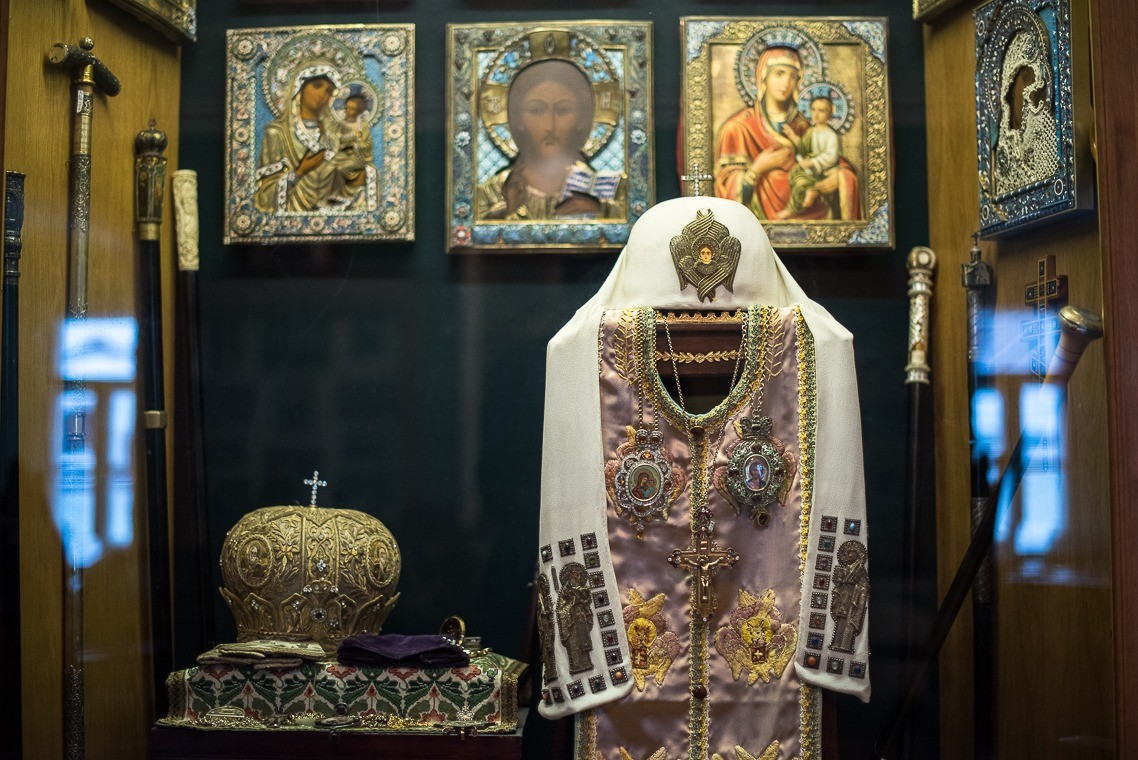 Rules for visitors
Outerwear must be left in the cloakroom.
Large items are not allowed in the museum: bags, briefcases, backpacks, umbrellas, liquids in any container, including drinks. Please hand over the above items to the museum cloakroom. It is not allowed to consume food and drinks in the museum. Smoking is prohibited on the territory of the Moscow Theological Schools and the Museum. Please turn off mobile phones when visiting the museum expositions.
Photography and filming
Professional video and photography, reproduction and publication of photographs from the exhibits of the Museum are possible only with the permission of the museum's administration.
Catering for guests and pilgrims
Вы можете заказать трапезу для вашей группы в Праздничной палате (вход из притвора Академического Покровского Храма) позвонив в Келарскую службу по телефонам +7 963 770-22-73; +7 496 541-56-26; +7 965 342-85-17. Трапезная может обслужить группу до 120 человек.
Find more detailed information here https://царские-чертоги.рф/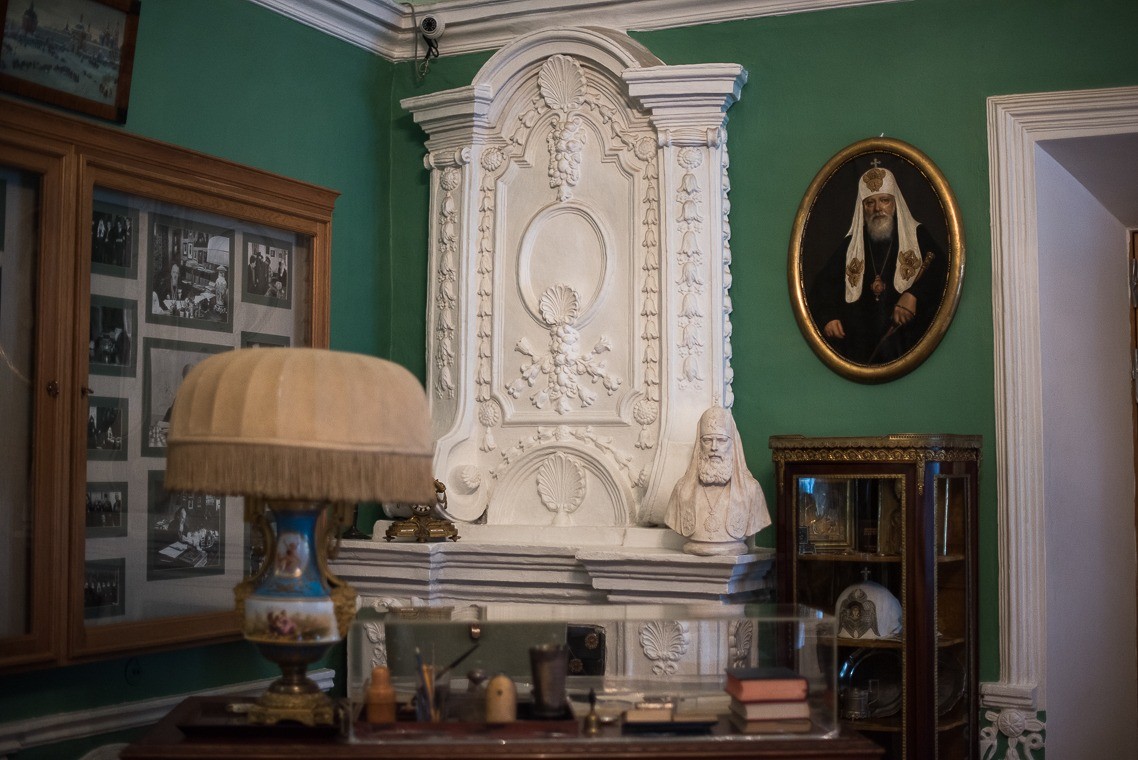 Tours
Tours are offered for all categories of visitors - schoolchildren, students of secondary special and higher educational institutions, adult visitors, pilgrims and tourist groups.
Rules for ordering excursions:
Groups are accepted only by appointment.
To order an excursion call +7 496 541-55-01 any day from 10.30 to 16.30.
The minimum group size is 10 people.
The maximum group size is 40 people.
Tours last 30 to 60 min.
Excursions conducted by students and staff of the Moscow Theological Academy
For more information call +7 496 541-55-01

Старый сайт музея acmus.ru