Museum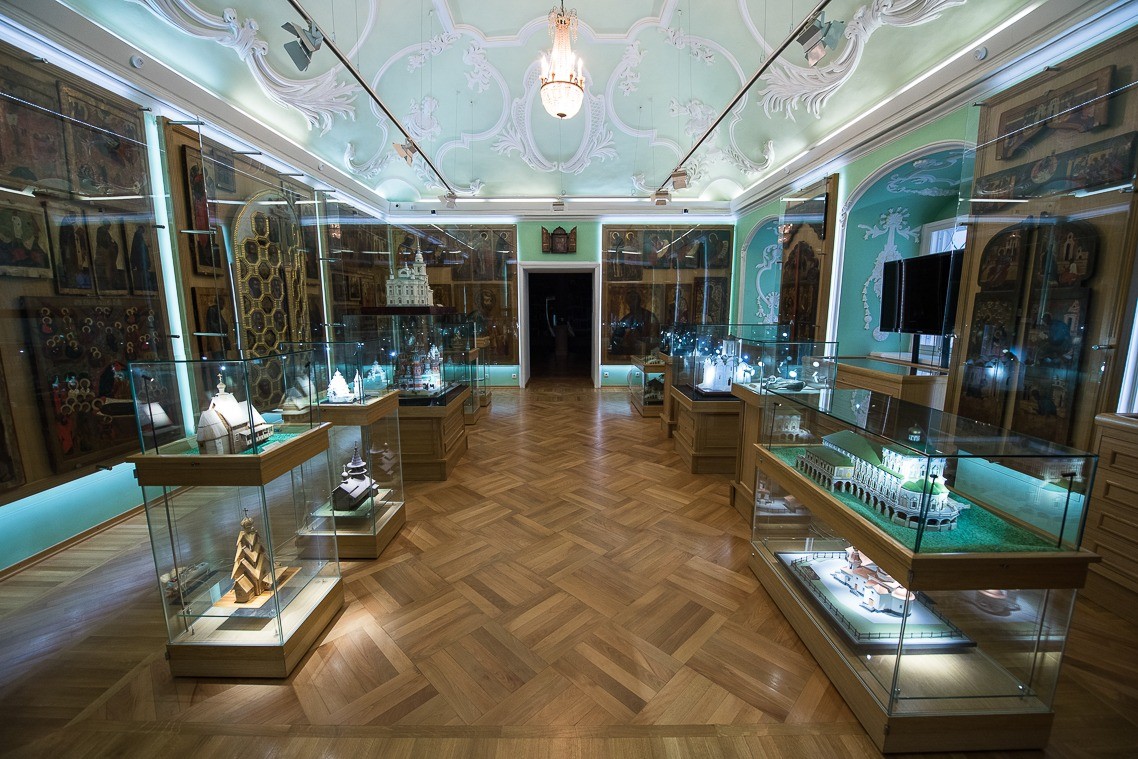 The Museum of Church Archaeology is located in the heart of Russian Orthodoxy, inside the Holy Trinity-St. Sergius Lavra, in the historic building of the Tsar's quarters, where the Moscow Theological Academy has been located since 1814. This is the largest church museum in Russia and its foundation is credited to the efforts of His Holiness Patriarch of Moscow and All Russia Alexius I. Twelve museum halls are located on the second floor of the Tsar's quarters. The collection comprises about 20 thousand artifacts. The collection of arts and crafts is represented by wood carving, bone, mother-of-pearl, casting, micro-mosaic, embroidery, ancient manuscripts and printed books. Here one can see the famous first-printed "Apostle" published by Ivan Fedorov in 1564, the Ostrog Bible published in 1581, and other rarities.
The museum fund also includes a numismatic collection, antiminses, church vessels, vestments and personal items of holy devotees and hierarchs, a large collection of prints. The Museum of the Moscow Theological Academy has a unique collection of icons. Here you can also find works of Surikov, Vasnetsov, Nesterov, Polenov and other Russian artists. This collection, unique in its richness and cultural significance, attracts many pilgrims and tourists daily.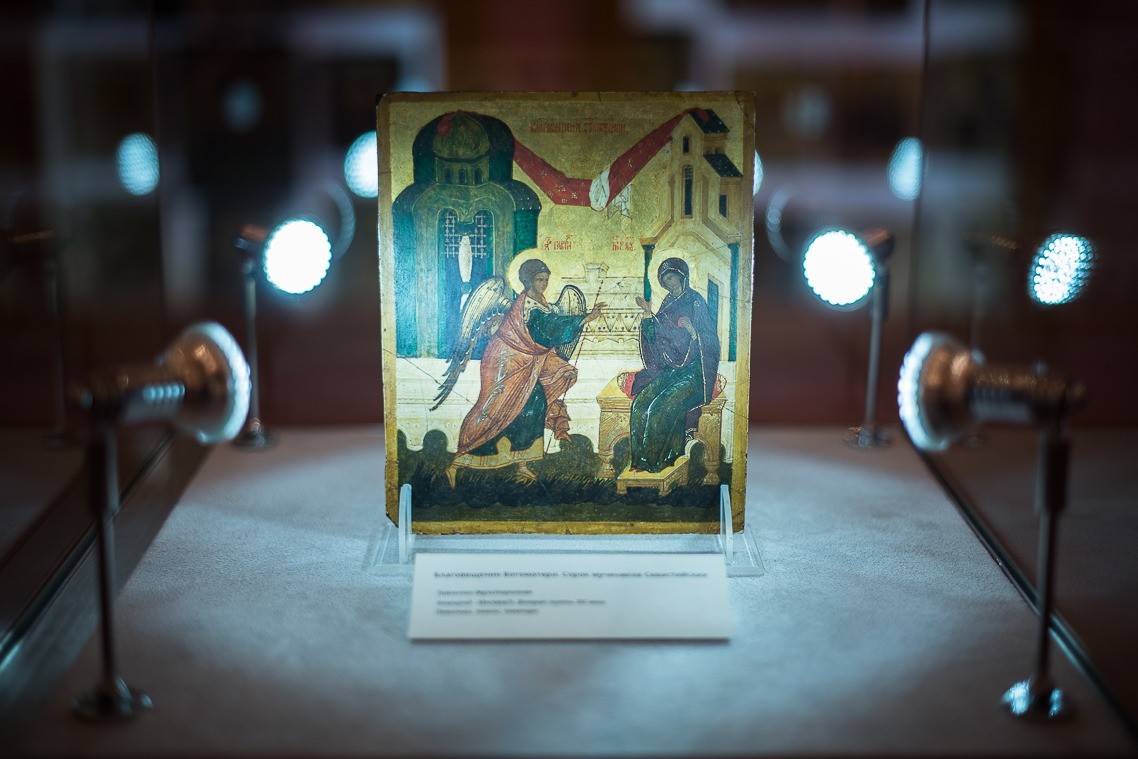 Visiting hours
Monday - Saturday
9.00 — 18.00
Sunday
11.00 — 18.00
To book tours in advance call: +7 496 541-55-01
The museum is closed for visitors on:
First three days of Bright Week
First and Holy Week of Great Lent
For more information on visiting hours check the website or call: +7 496 541-55-01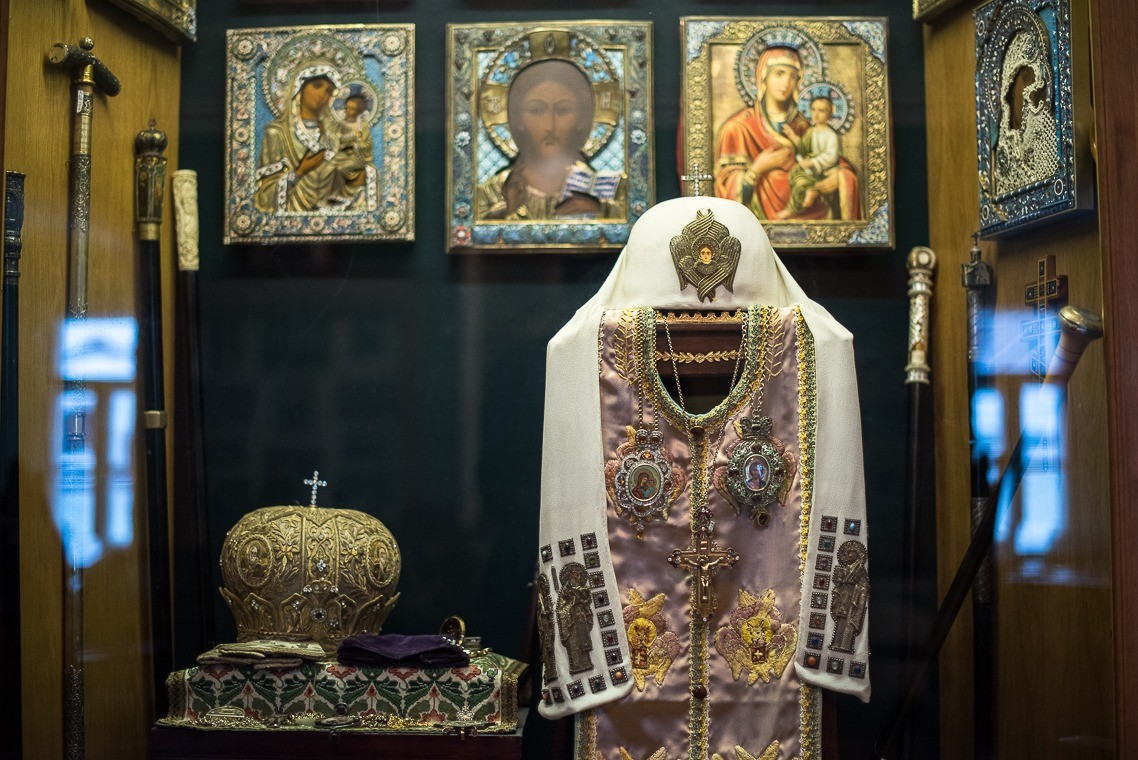 Rules for visitors
Outerwear must be left in the cloakroom.
Large items are not allowed in the museum: bags, briefcases, backpacks, umbrellas, liquids in any container, including drinks. Please hand over the above items to the museum cloakroom. It is not allowed to consume food and drinks in the museum. Smoking is prohibited on the territory of the Moscow Theological Schools and the Museum. Please turn off mobile phones when visiting the museum expositions.
Photography and filming
Professional video and photography, reproduction and publication of photographs from the exhibits of the Museum are possible only with the permission of the museum's administration.
Catering for guests and pilgrims
You can order a meal for your group in our Festive Chamber (entrance from the narthex of the Intercession Academic Church) by calling the Cellarer's service +7 963 770-22-73; +7 496 541-56-26; +7 965 342-85-17. The Festive Chamber can host a group up to 120 people.
Find more detailed information here http://acmus.ru/about/pitanie_dlya_gostey/index.php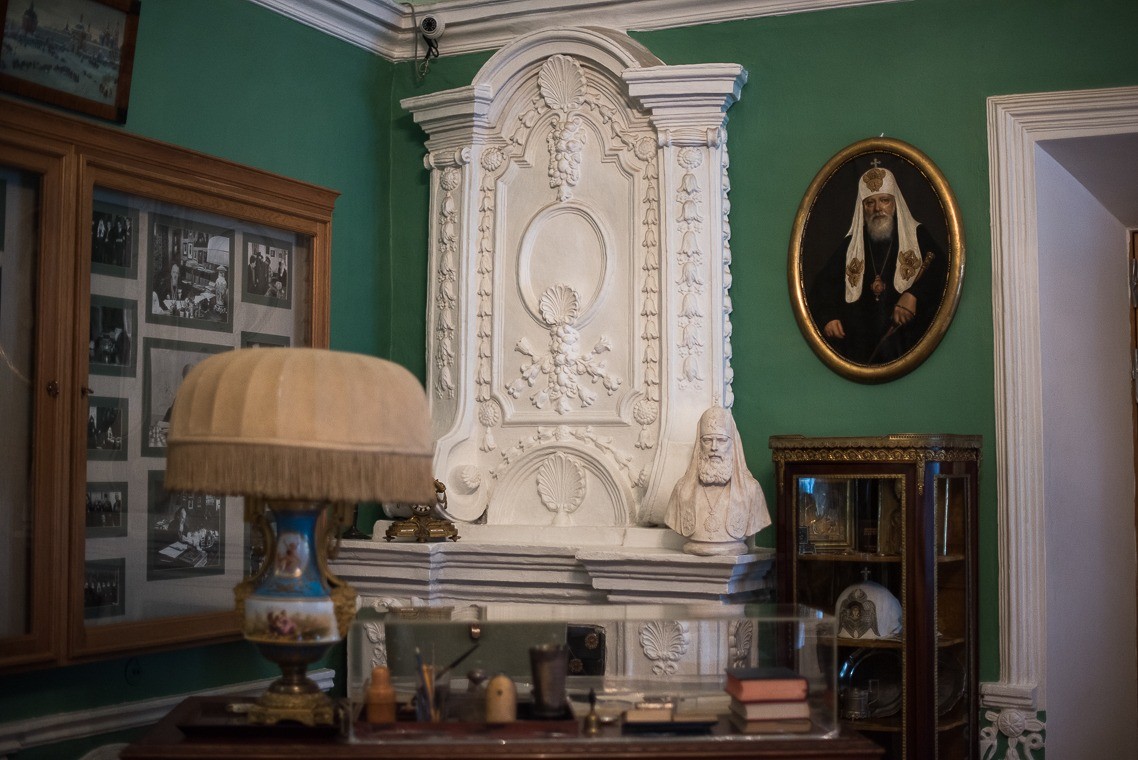 Tours
Tours are offered for all categories of visitors - schoolchildren, students of secondary special and higher educational institutions, adult visitors, pilgrims and tourist groups.
Rules for ordering excursions:
Groups are accepted only by appointment.
To order an excursion call +7 496 541-55-01 any day from 10.30 to 16.30.
The minimum group size is 10 people.
The maximum group size is 40 people.
Tours last 30 to 60 min.
Excursions conducted by students and staff of the Moscow Theological Academy
For more information call +7 496 541-55-01