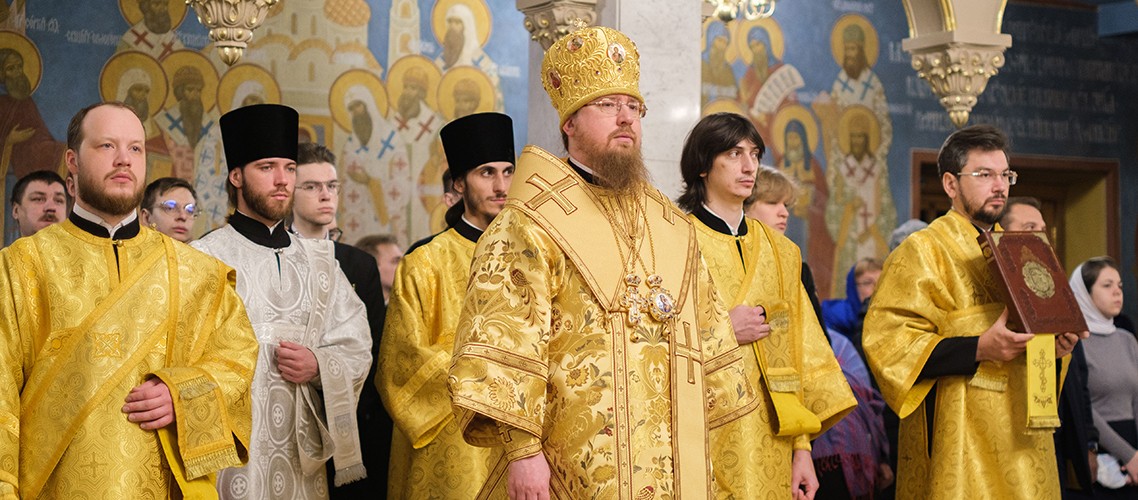 19 December 2021
Sunday services in honor of St. Nicolas the Wonderworker at the Intercession Academic Church
On December 18 and 19, the Academy celebrated the Day of St. Nicholas the Wonderworker, Archbishop of Mir in Lycia.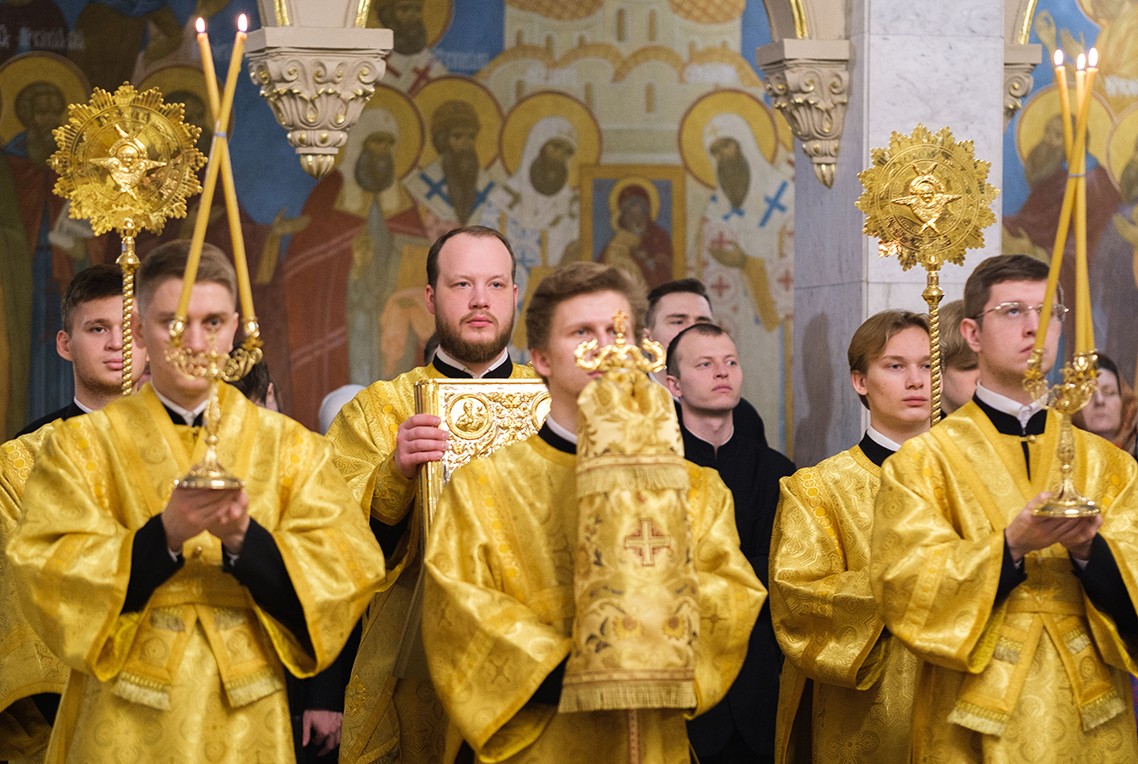 St. Nicholas is one of the worldwide known saints and especially loved at the Russian Orthodox Church.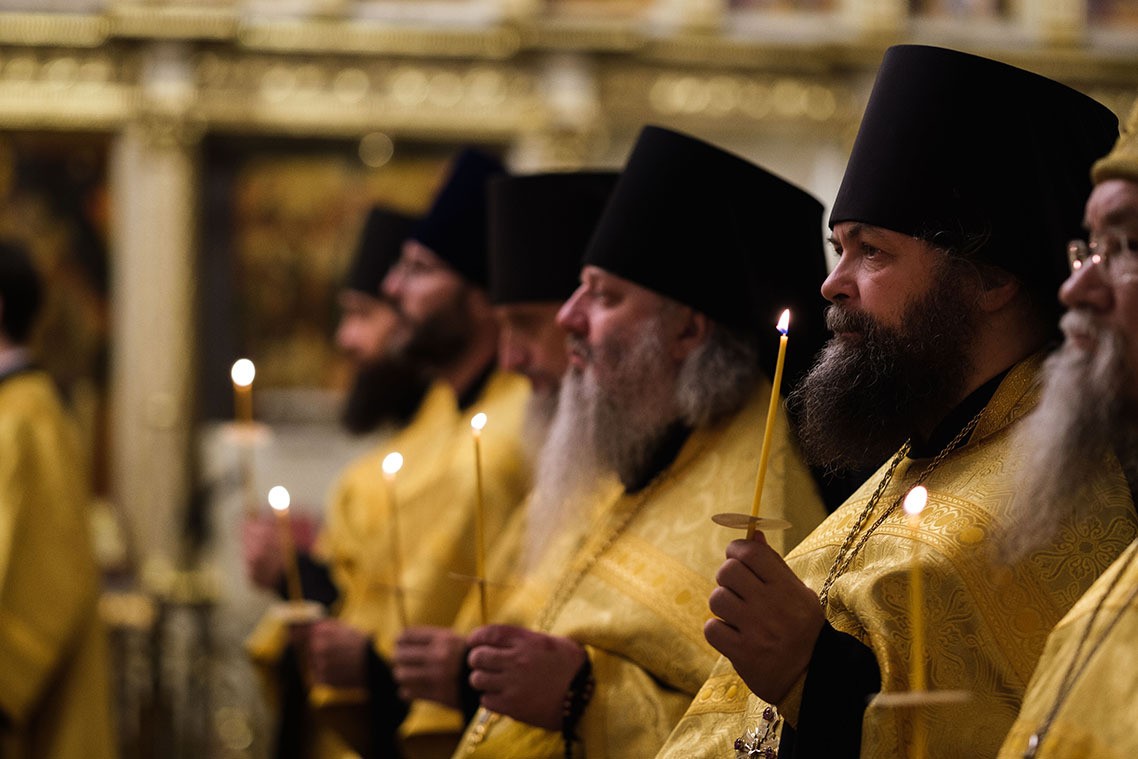 St. Nicholas revealed an image of a kind, responsible and selfless servant of God. His mercy to people along with a strictness in fulfilling Lord's commandments and protecting the Christianity, brought gifts of the Holy Spirit on him. So, even in his earthly life and afterwards St. Nicholas has remained our faithful intercessor and a helper.
On December 18, the Bishop of Zvenigorod Theodorite, Rector of the Moscow Theological Academy, officed an All-night vigil at the Intercession Academic Church.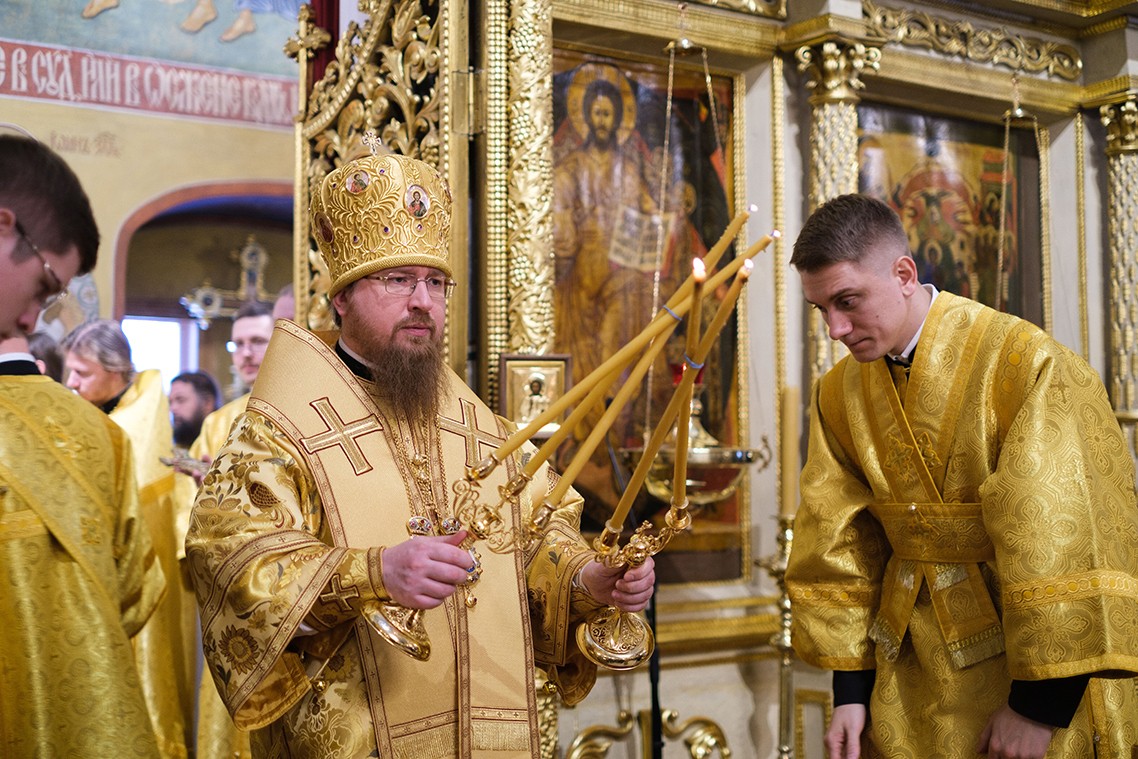 At the Canon, Bishop Theodorite elevated Reader Nikolay Cherepenin, a director's assistant at the Museum of the Moscow Theological Academy "The Church -Archaeological Cabinet", into a rank of a subdeacon.
On December 19, Bishop Theodorite celebrated the Divine Liturgy at the Intercession Academic Church co-served by teachers and students in the priesthood.
At the antiphons, Bishop Theodorite tonsured 2nd-year undergraduate students Daniil Gaschuk, Stepan Davletov, Roman Obrosov and Rostislav Zemlyanukhin as readers.
After reading the Holy Gospel, Bishop Theodorite addressed an assembly with an archpastoral word.
During the Divine Liturgy, the Rector ordained Hierodeacon Procopius (Rudchenko), a third-year postgraduate student, into a priest and Subdeacon Nikolay Cherepenin into a deacon.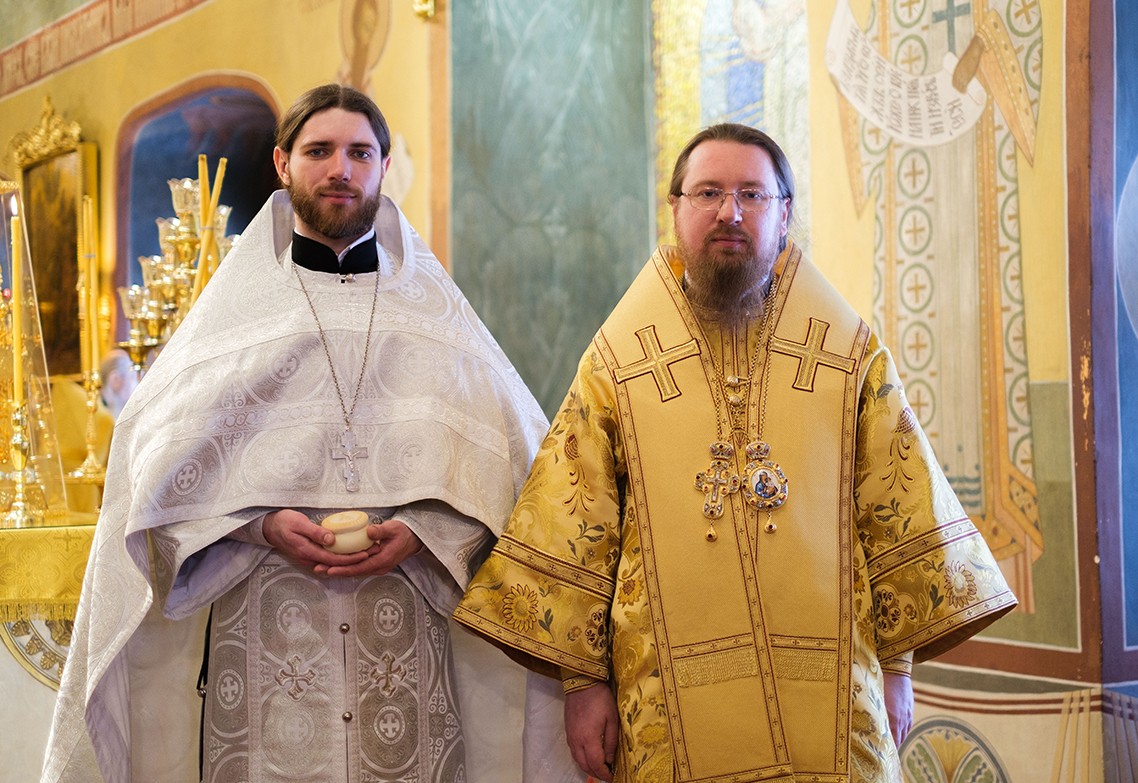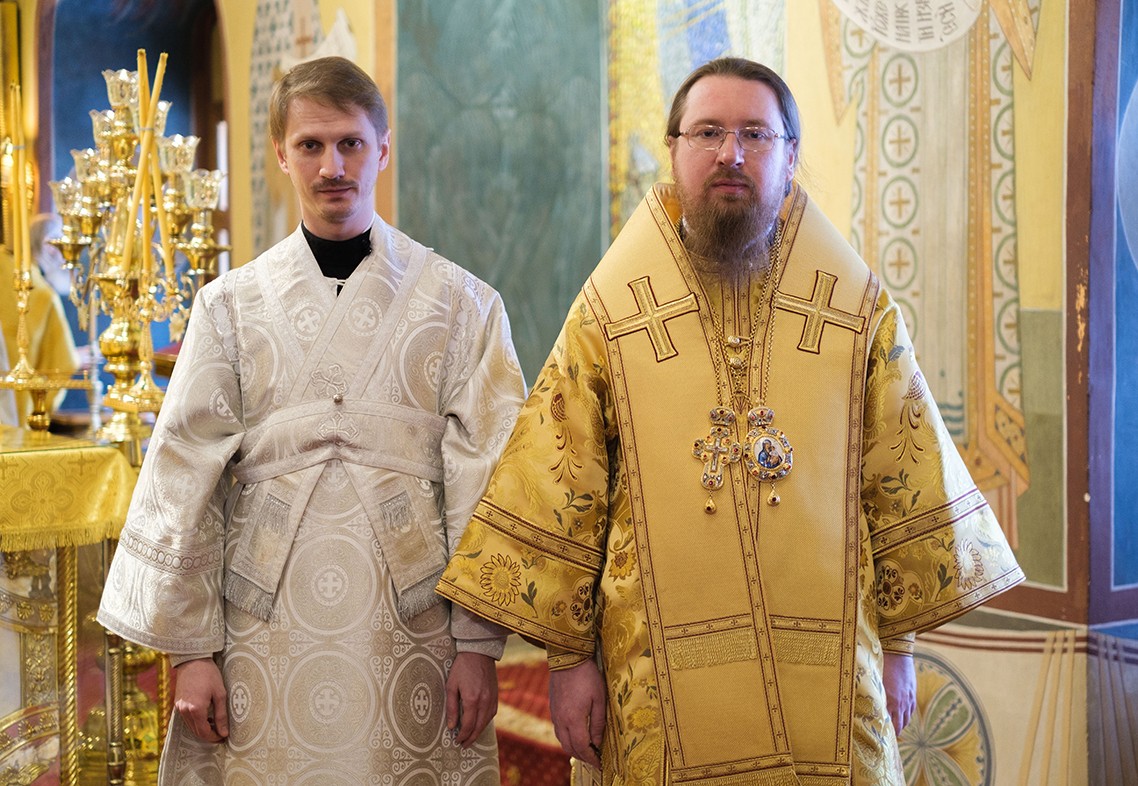 After the sacrament verse, Alexander Bondarev, a first-year Master's student, delivered a sermon.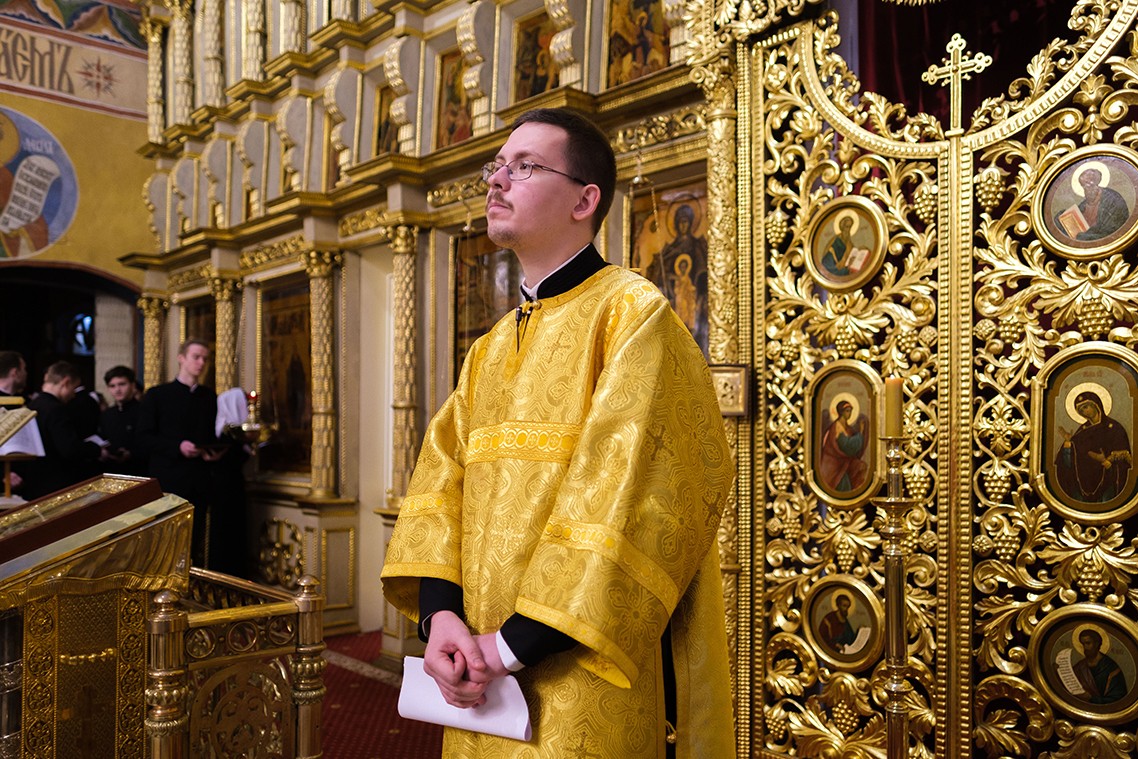 After the dismissal, the clergy sang a glorification to St. Nicholas the Wonderworker.
Background information:
Chanting performed by a mixed choir under the conduct of K.A. Alekseeva and a male choir led by V.V. Chuvilov.
The MThA Press Office