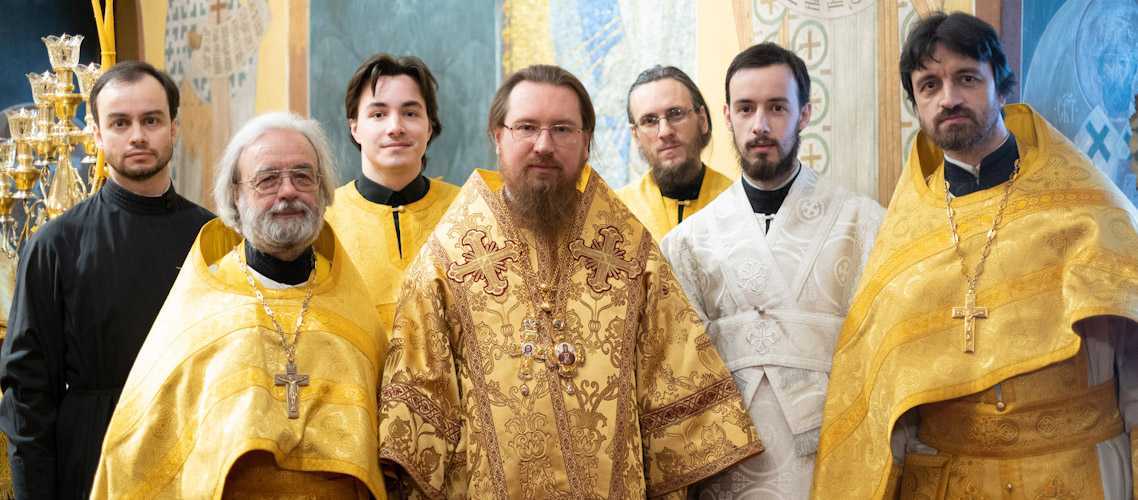 20 December 2020
During the Sunday Liturgy, Bishop Theodorite performed a deacon's ordination
On December 19 and 20, Sunday services were held at the Intercession Church of the Moscow Theological Academy.
Archimandrite Platon (Igumnov) led an all-night vigil in the academic church co-served by teachers and students in the priesthood.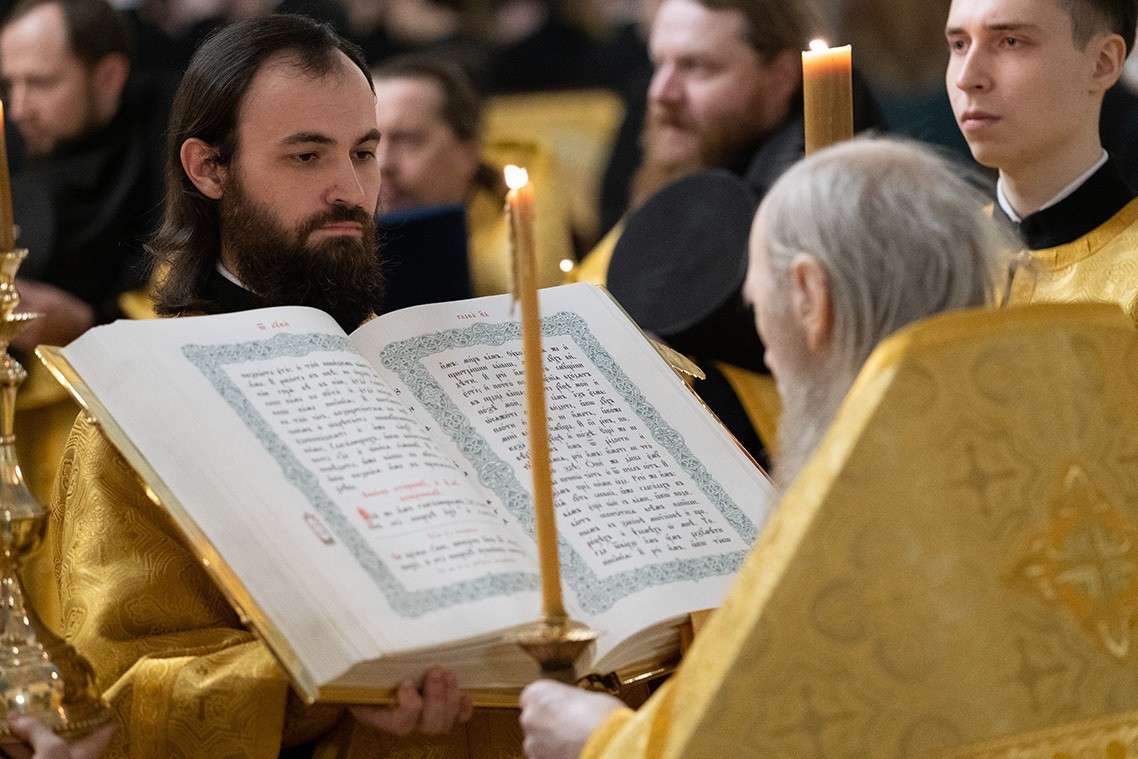 On December 20, the Bishop of Zvenigorod Theodorite, Rector of the Moscow Theological Academy, celebrated the Divine Liturgy.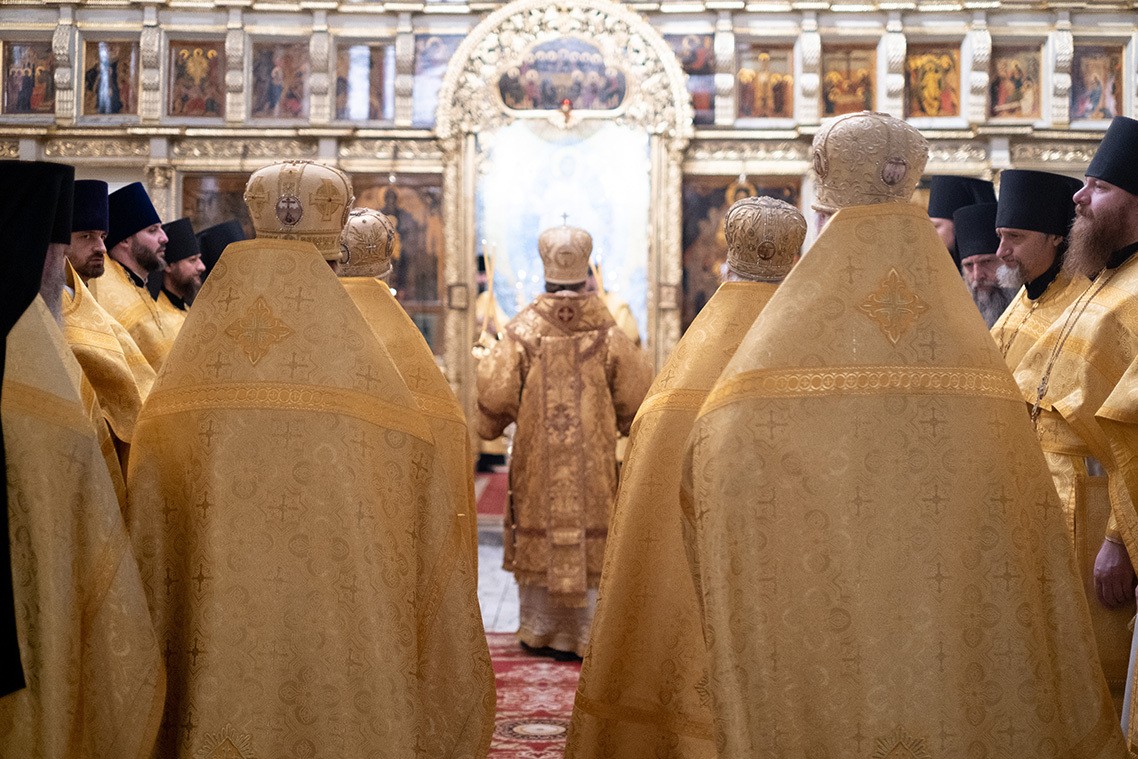 At the beginning of the service, Bishop Theodorite appointed Nikolai Ilyashenko, Head of the social work department at the St. Tikhon's Orthodox Humanitarian University, into a subdeacon.
During the Divine Liturgy, a passage from the Gospel of Luke recalled a story of ten lepers who asked the Lord for healing. The Savior fulfilled their request and performed a miracle, but only one out of ten, a Samaritan, returned to thank Him.
And one of them, when he saw that he was healed, returned, and with a loud voice glorified God, and fell down on his face at His feet, giving Him thanks. And he was a Samaritan. So Jesus answered and said, «Were there not ten cleansed? But where are the nine? Were there not any found who returned to give glory to God except this foreigner?» And He said to him, «Arise, go your way. Your faith has made you well».
This example teaches us to be grateful to God and never be exalted by one's rank or origin. Indeed, of all the healed, the only Samaritan, who was not in communion with the bearers of the true faith, came and glorified God.
After the Eucharistic Canon, Bishop Theodorite ordained Subdeacon Nikolai Ilyashenko into a deacon.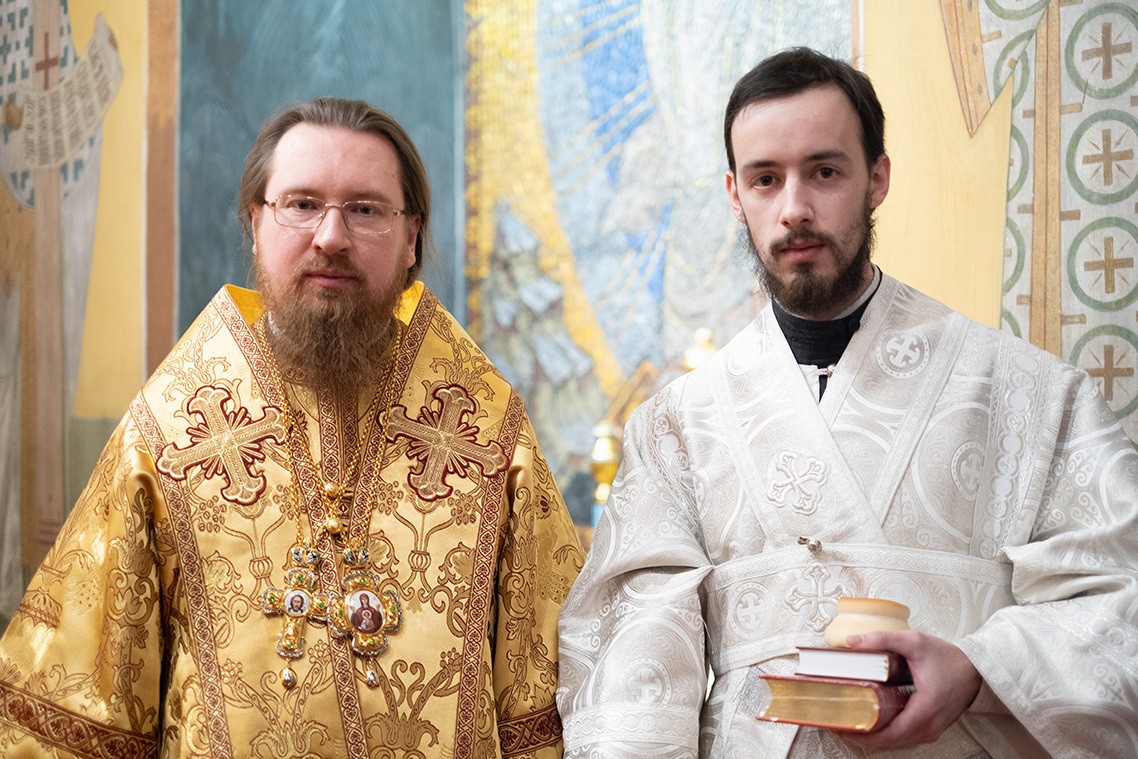 Hegumen Lazar (Gnativ), Dean of the Chorister's Faculty of the Moscow Theological Academy, delivered a sermon, in which he spoke about the meaning of the today's Gospel passage:
When we do not have the strength to give thanks in sickness, it shows our lack of faith. If hair does not fall from the head without the will of God, then how can there be an accidental illness in a person's life? Is there an absurd death? The Lord is in no hurry, but he is never late.

Let us pray to the Lord and believe that He can heal our leper souls in the blink of an eye. Let us be afraid that we can resemble those nine who having received bodily healing, remained lepers in soul. Let us remember that, according to an apostle, people will be ungrateful in the last times. Let us pray to the Lord as often as possible and say "Bless, my soul, the Lord and do not forget all His rewards»..
At the end of the Divine Liturgy, Bishop Theodorite congratulated Deacon Nicholay on his assumption of the priesthood.
Background information:
Chanting performed by a male choir under the conduct of Hieromonk Nestor (Volkov) and a female choir led by Ksenia Alekseeva.
The MThA Press Office