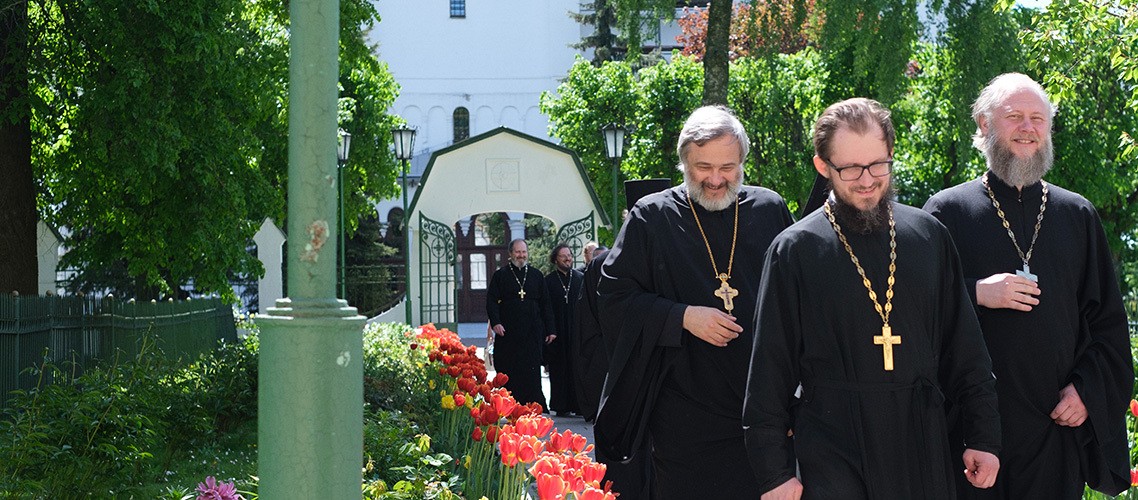 8 June 2022
Graduates of the year 2002 celebrated the Divine Liturgy at the Intercession Academic Church
On June 7, former students of the Moscow Theological Academy graduated in the year 2002 met at their Alma Mater. Hegumen Lev (Belenkov) celebrated a festive Divine Liturgy at the Intercession Academic Church in honor of the 20th graduation anniversary.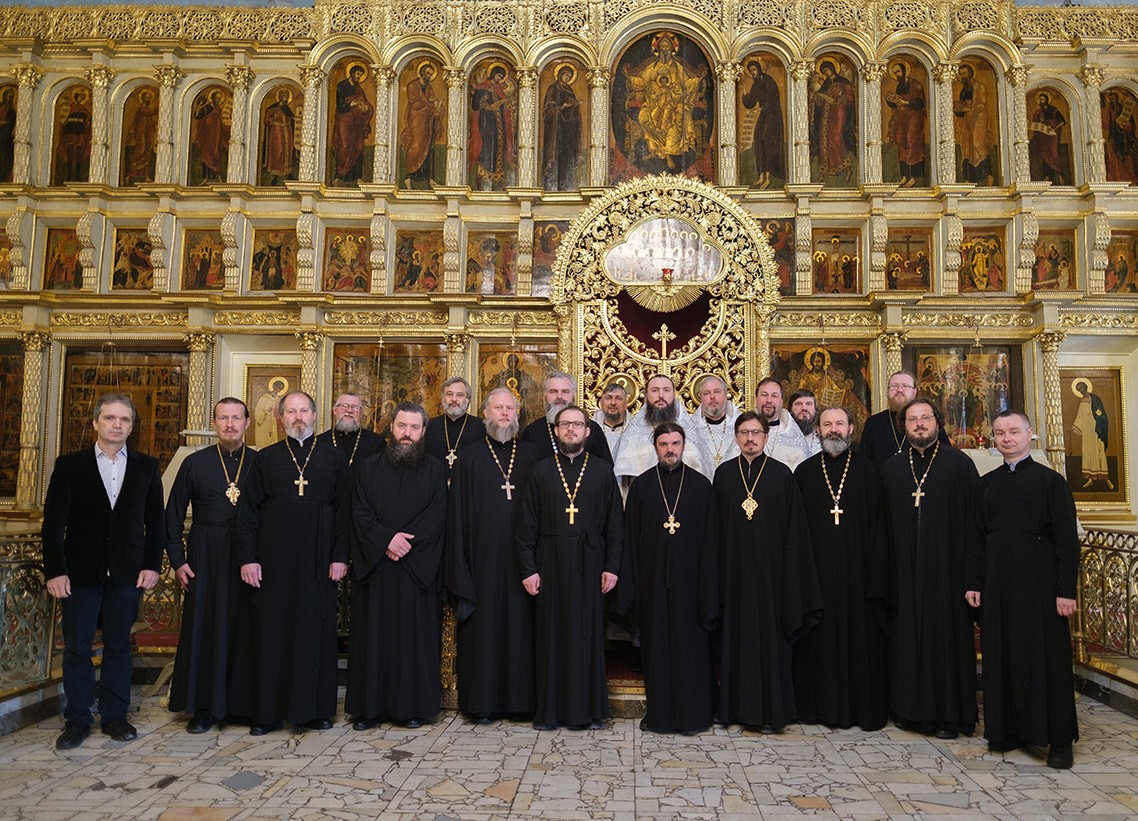 At the end of the Divine Liturgy, Heguman Lev (Belenkov) addressed his former course mates with a greeting word and shared some memories about their life within the walls of the Academy.
Then the graduates served a prayer service at the Trinity Cathedral and venerated the holy relics of St. Sergius and Nikon of Radonezh as well as the shrines at the Serapion's Chamber.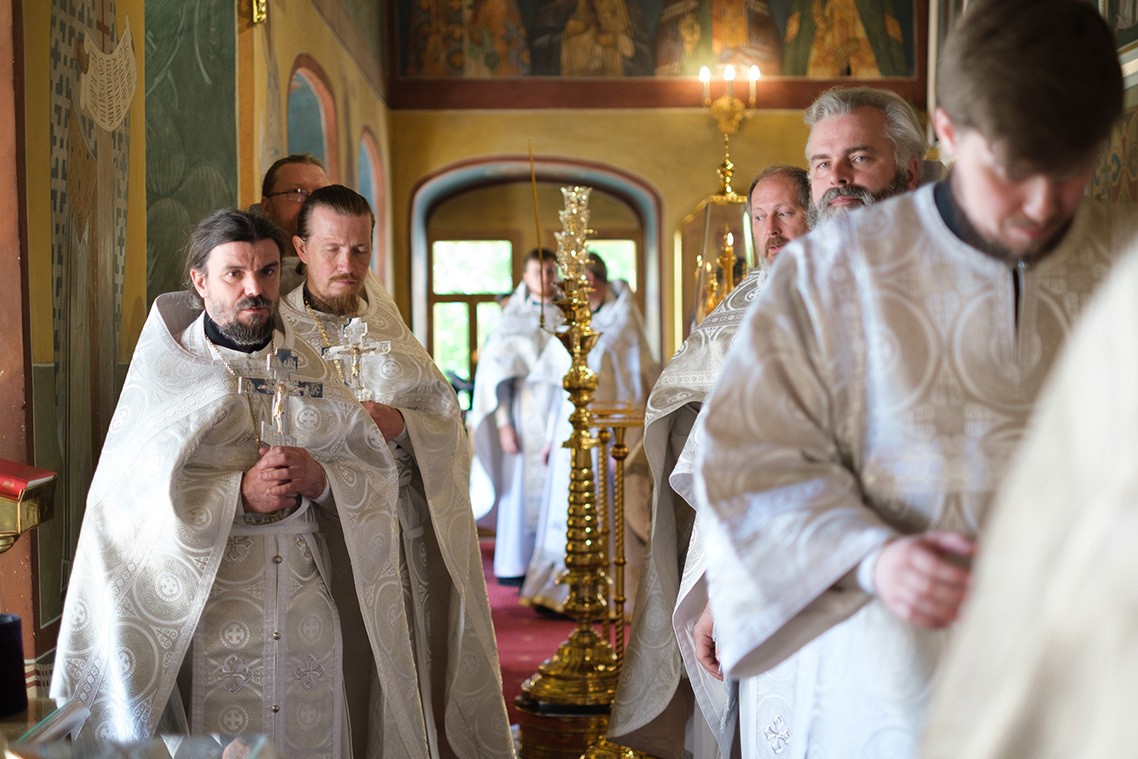 After that they gathered for a common photograph in front of the bell tower of the Lavra.
Later, the clergy performed funeral services at the graves of such Lavra Archimandrites as Matthew (Mormyl), Cyril (Pavlov) and Naum (Bayborodin) and at the necropolis of the Moscow Theological Academy.
In the festive chamber of the Academy, graduates met with Professor A.I. Osipov.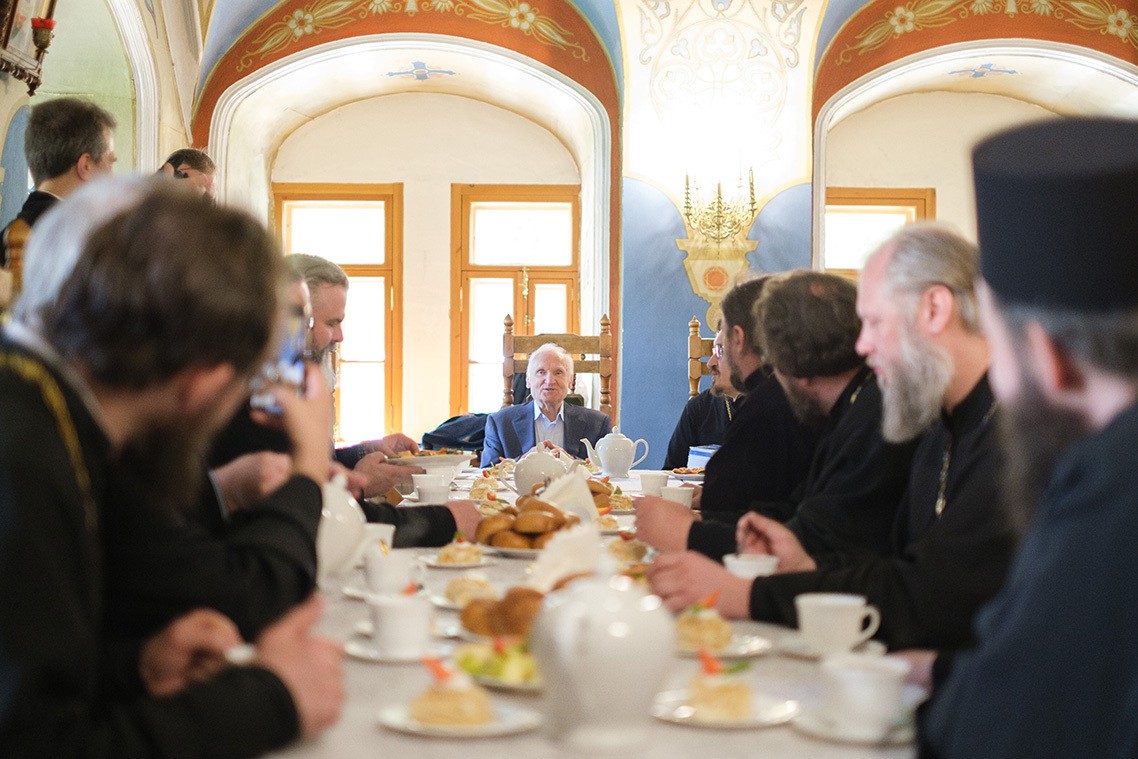 At the festive dinner, the graduates of 2002 thanked to the Rector, teachers and employees of the Moscow Theological Academy as well as the governor and brethren of the Holy Trinity-St. Sergius Lavra.
The MThA Press Office