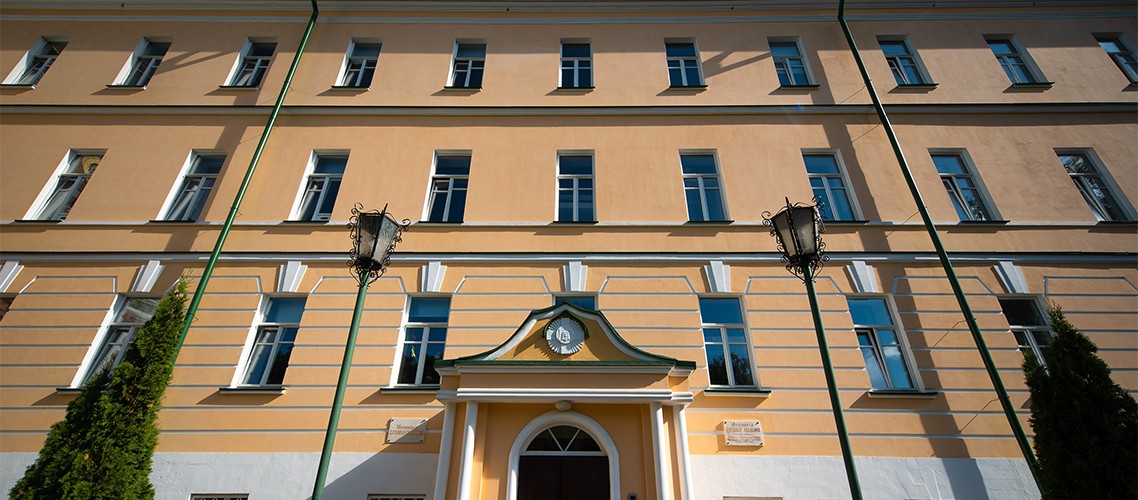 30 June 2022
Attention All Foreign Citizens — Applicants and Students of the Moscow Theological Academy
This announcement does not apply to applicants and students from the Republic of Belarus.
According to Art. 5 of the Federal Law of the Russian Federation of July 25, 2002 No. 115 "On the Legal Status of Foreign Citizens in the Russian Federation" (as amended and supplemented on December 29, 2021) foreign citizens who are on not on the territory of Russia due to labor for 90 calendar days, must undergo a mandatory medical examination (Article 5, Clause 18), as well as fingerprinting and photography (Article 5, Clause 13) during this time.
In this regard, we draw the attention of foreign citizens - applicants, that after enrolling in the Moscow Theological Academy and arriving in Russia, you must independently undergo a mandatory medical examination in one of the athorized medical organizations of the Moscow Region, (the list of organizations is given below). This procedure is paid for by the students themselves. The cost varies between medical organizations and approximates to 10,000 rubles (about $188 at the current exchange rate). Please note that payment is made in rubles.
Students who are currently studying at the Academy must go through this procedure if they enter Russia after December 29, 2021.
Fingerprinting and photography will be organized by the Moscow Theological Academy after students independently undergo a medical examination within the specified time frame (no later than 90 calendar days from the date of entry into the territory of the Russian Federation).
The recommended list of medical organizations in the Moscow region authorized to conduct a medical examination is as follows:
State Autonomous Healthcare Institution of the Moscow Region "Shchelkovsky Dermatovenerological Dispensary";
State budgetary health care institution of the Moscow region "Odintsovo regional hospital".
Before undergoing a medical examination, it is necessary to consult via phone with the representatives of the medical organization (see the website of the relevant organization for contact details).
Medical examination, fingerprinting and photography, in accordance with the current legislation, is performed once and does not need to be repeated at the next entry into the territory of Russia.
It is the students responsibility to undergo the medical examination with punctuality. In case of violation of this rule, the period of stay in the territory of Russia is reduced for a foreign citizen, and he or she is deprived of the right to enter the territory of Russia within the next 90 days.
After passing the examination, you must inform the Passport and Visa Service of the Trinity-Sergius Lavra (passport office) and the International Department of the Academy.