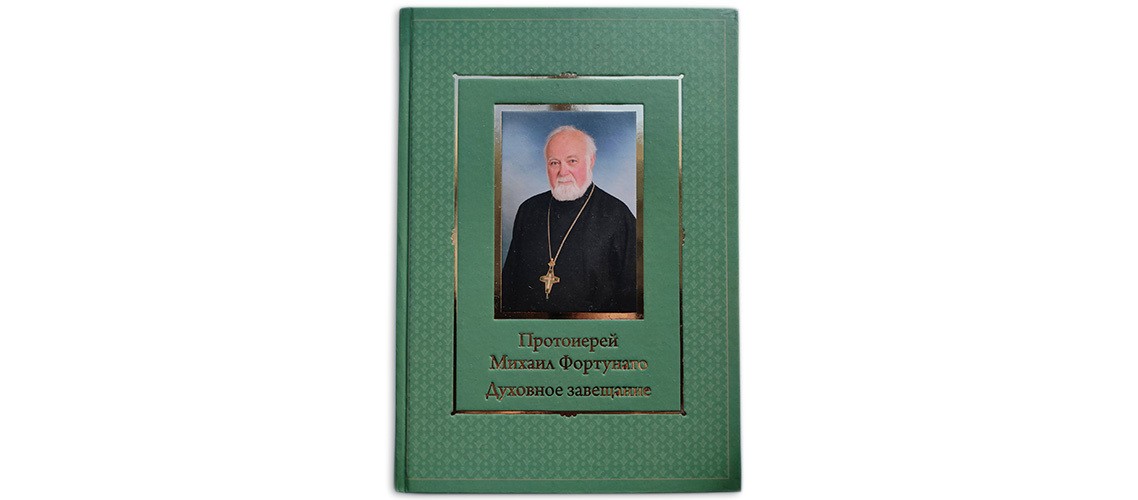 26 October 2022
A new book "Archpriest Michael Fortunato. Spiritual testament (a spiritual testament to those who serve in the field of liturgical singing in Russia)" by N. G. Denisov
The publishing house "Pushkin's House" has released a new book "Archpriest Mikhail Fortunato. Spiritual testament (a spiritual testament to those who serve in the field of liturgical singing in Russia)" by N. G. Denisov, Associate Professor at the MThA Philology Department, who was a main author and a compiler.
The book is dedicated to Archpriest Michael Fortunato, an outstanding chorister of the Russian Orthodox Church Abroad. It includes a conversation with Archpriest Michael and his four works on issues of liturgical singing.
Archpriest Mikhail has lived in retirement in the southern France, in Chargereau de Chatel-Montagne since 2005. The famous chorister reflects on his life path, the course of the Russian liturgical singing, a chorister's role and the role of church singing. In fact, it is a spiritual testament to representatives of a younger generation in Russia, who have stepped on the path of a chorister. Archpriest Mikhail generously shares his memoirs about some famous personalities in the Russian Church Abroad such as M. E. Kovalevsky, N. M. Osorgine, M. I. Feokritov, A. V. Kartashov, the Metropolitan of Surozh Anthony (Blum), Archimandrite Cyprian (Kern) etc. He also talks about a great Russian composer A. D. Kastalsky. Archpriest Mikhail was fond of his music and performed his works.
The book will be interesting to specialists in the field of Russian music history, choristers, composers and liturgical singing.
The MThA Press Office