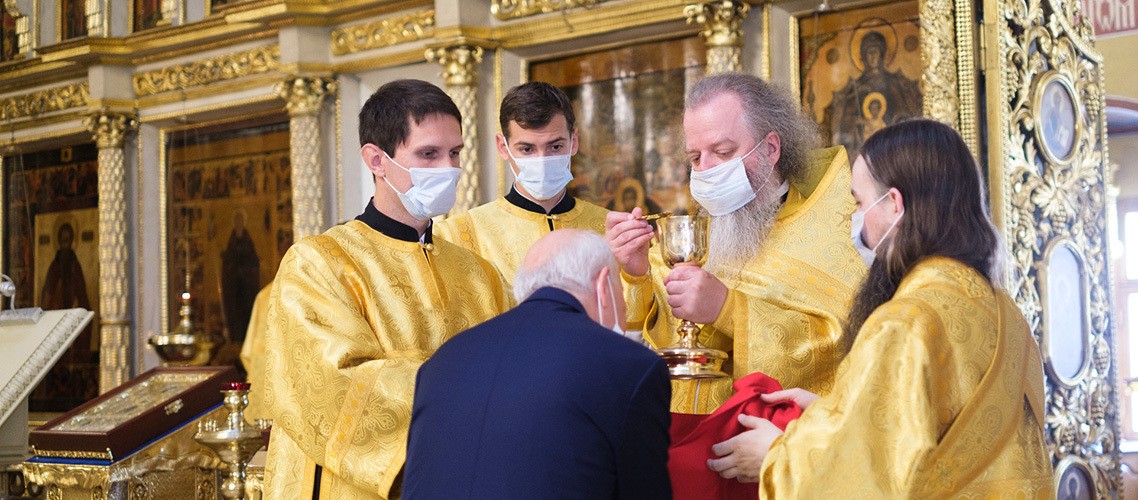 6 September 2020
Sunday services at the Intercession Academic Church
On September 5 and 6, Sunday services were held at the Intercession Church of the Moscow Theological Academy.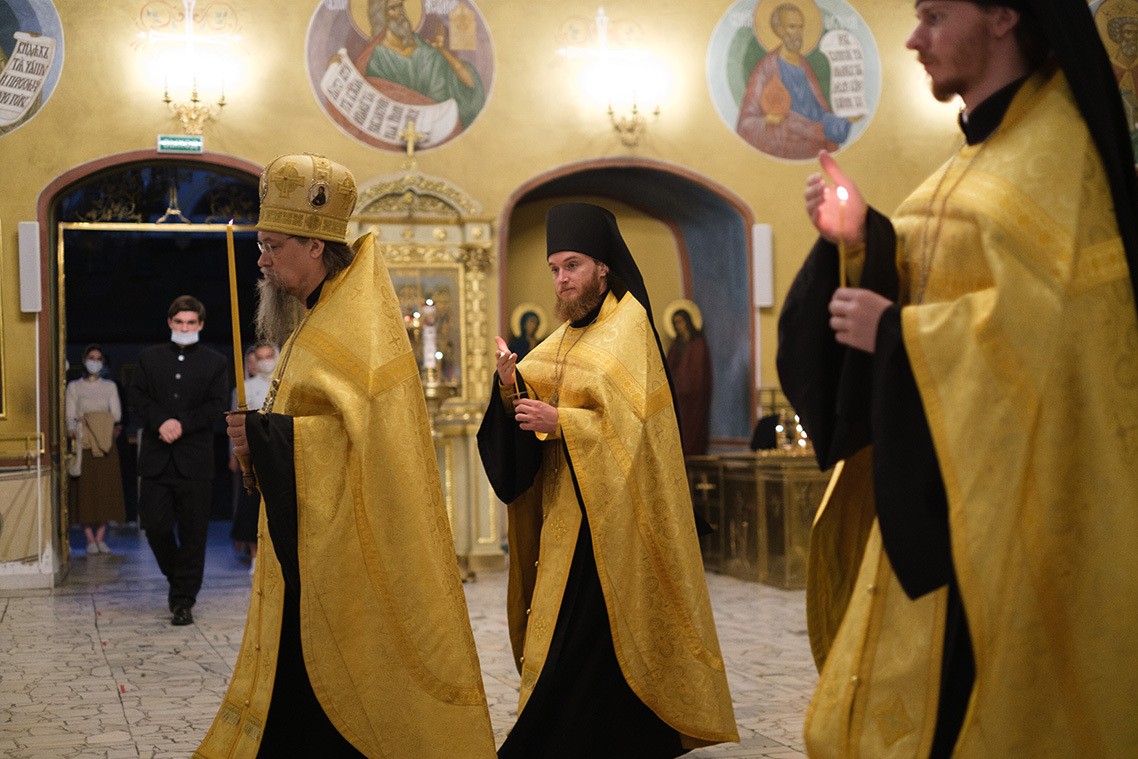 Archimandrite Luke (Golovkov), Dean of the MThA Icon Painting Faculty, led an evening service and archimandrite Benedict (Knyazev) together with some ordained academic teachers performed the Divine Liturgy.
Stay awake, stand in faith, be courageous and firm. Let everything you do, be done with love.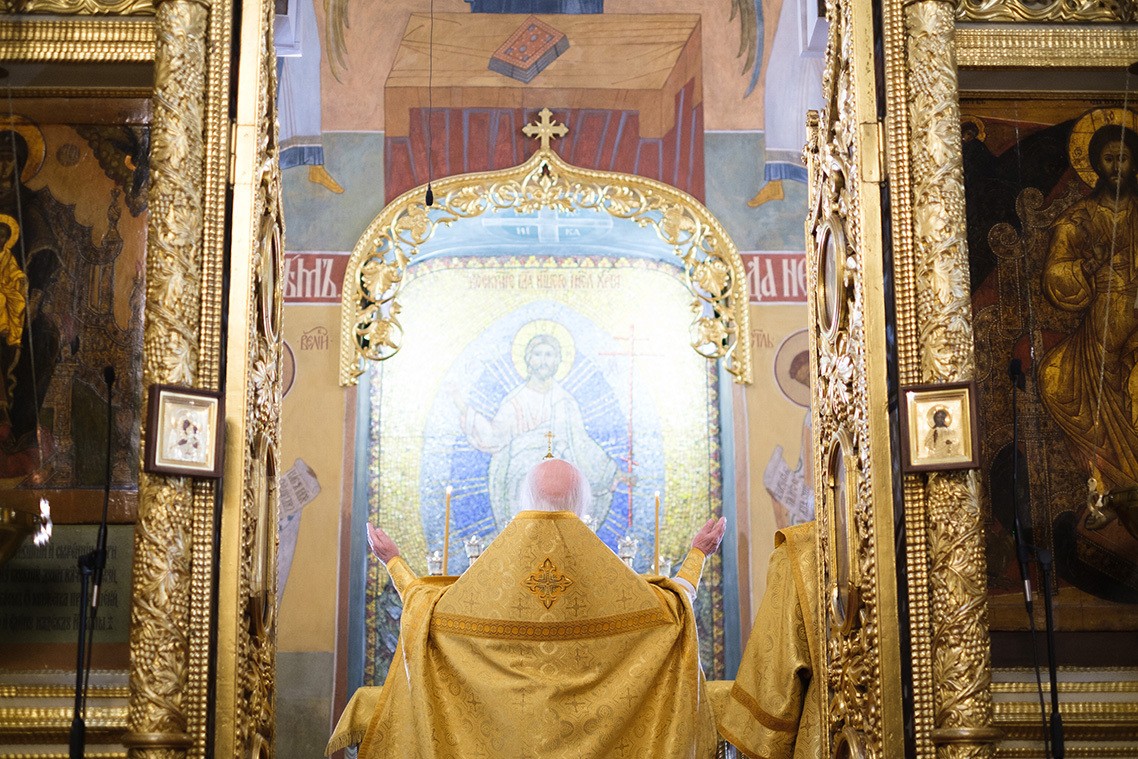 Today, a passage from St. Paul's Epistle read at the Divine Liturgy focused our attention on the apostle's words, which he addressed to the Corinthian community. St. Paul bid them to stay awake, to stand courageously in the faith and to do everything with love. After all, love becomes the particularity of Christ's disciples. It creates the most important virtue possessed by a true Christian. Therefore, if a believer does not have love, it is doubtful that he can be called a Christ's disciple any further.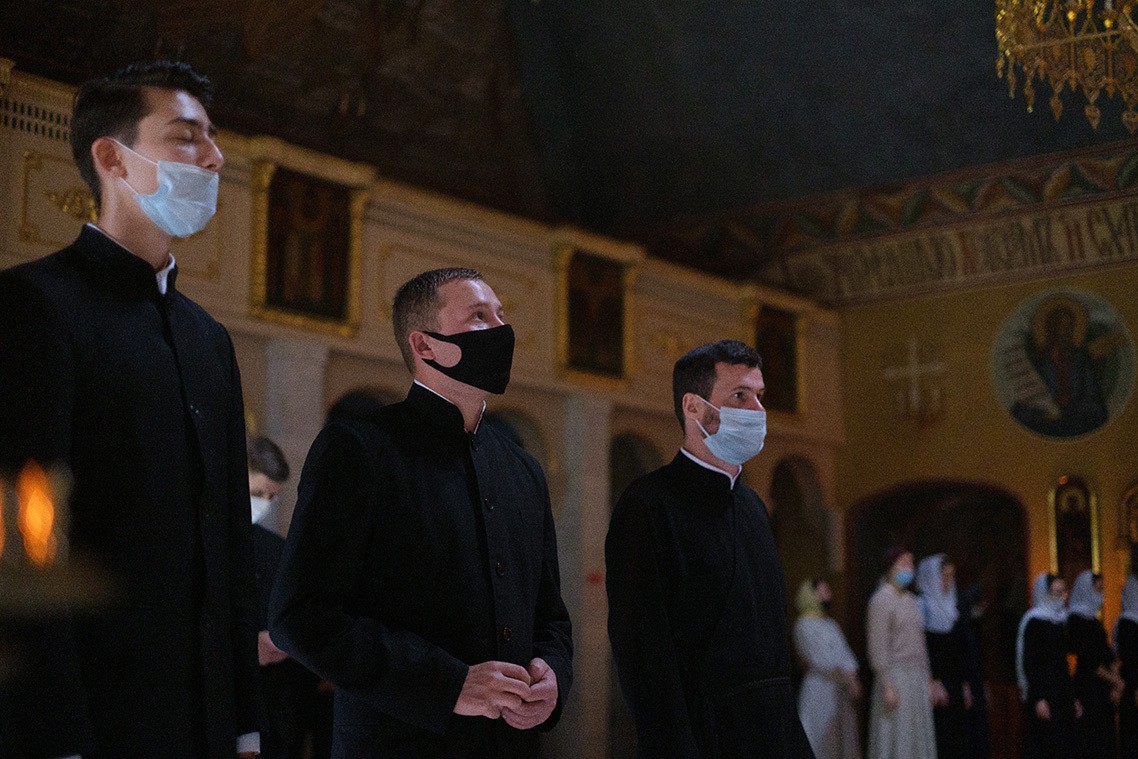 Before taking out the Holy Chalice, Hieromonk Kassian (Plosskiy) delivered a sermon. He urged believers to put all their strength in bringing worthy repentance:
We have to exert all our strength to bring worthy repentance. As a result, our clear conscience lets us follow the examples of saints. One of them is Reverend Sergius, who thanks to his prudent life was honored with the visitation of the Mother of God accompanied by two apostles.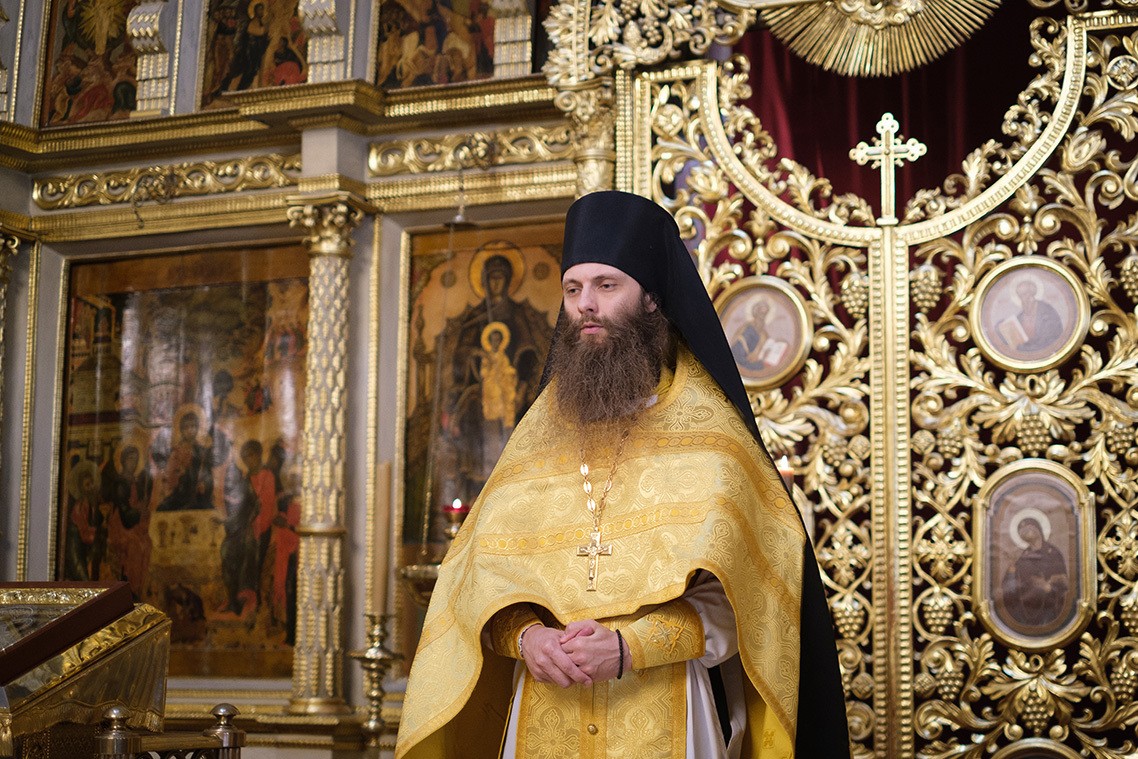 Divine Liturgy finished with a prayer service "for the preservation of the God's creation", which is annually celebrated in the Russian Orthodox Church on the first Sunday in September. It was performed by archimandrite Luke (Golovkov).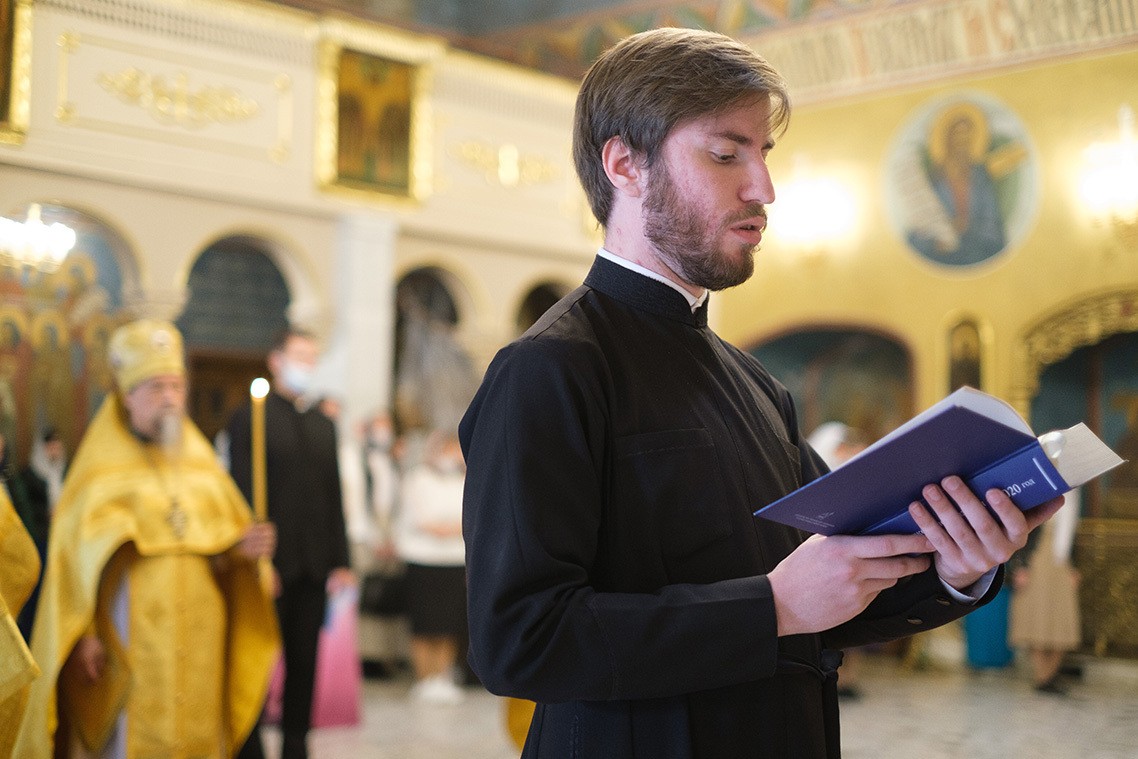 There were two academic choirs under the conduct of Ksenia Alekseeva and Vladimir Chuvilov.
The MThA Press Office