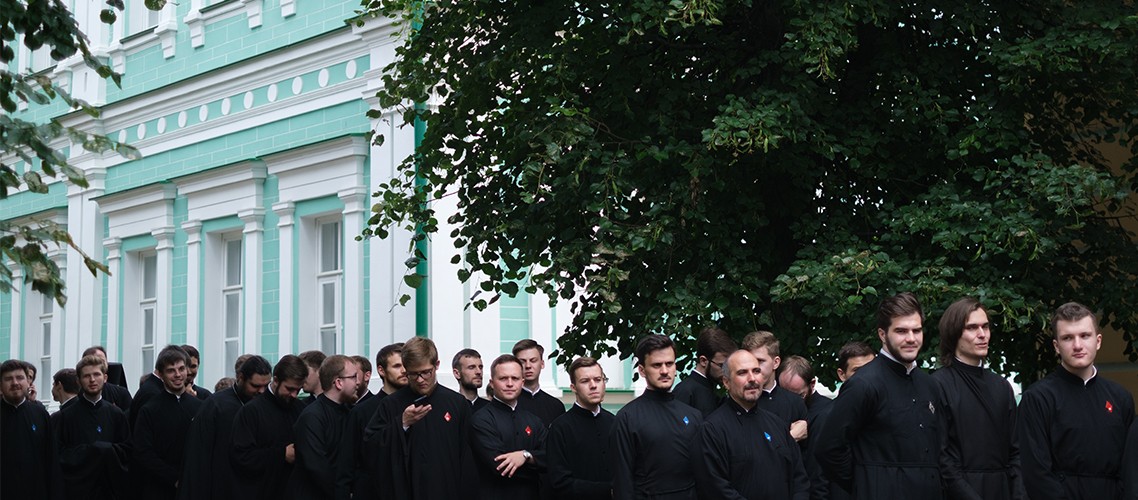 4 July 2021
Graduation ceremony at the Moscow Theological Academy
On July 3 and 4, there were festive services in honor of All Russian saints at the Intercession Academic Church and the graduation act for students of the Academy.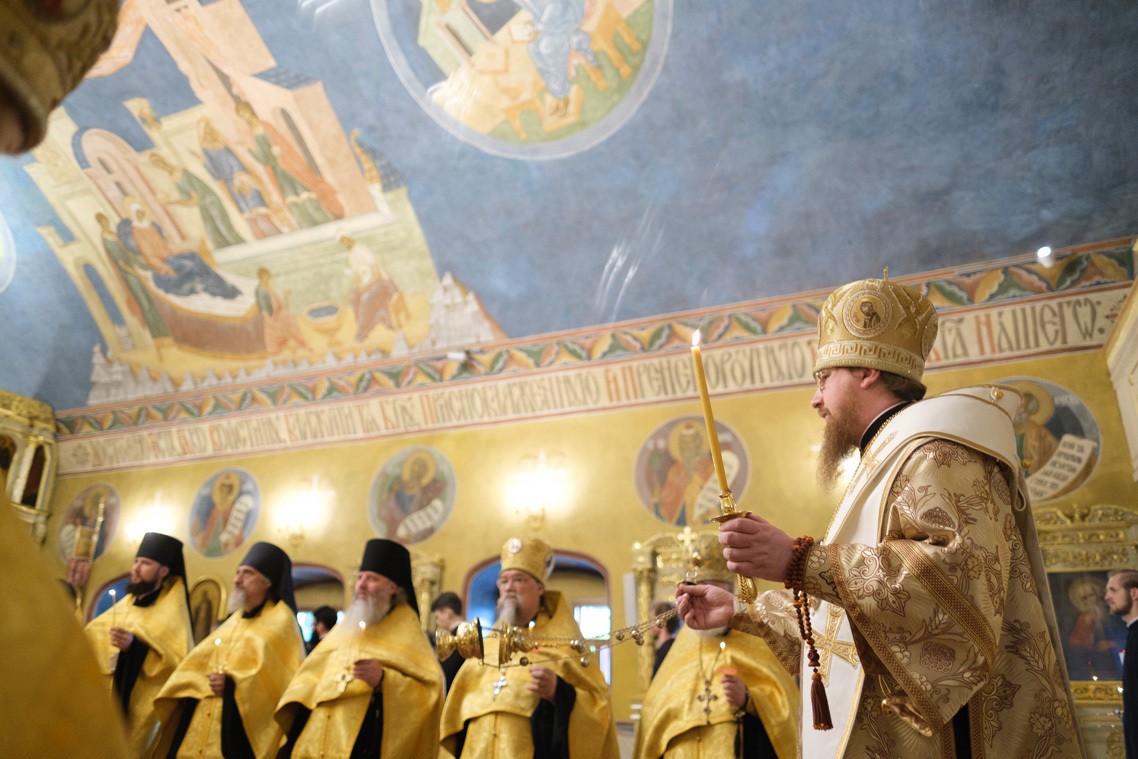 On July 3, the Bishop of Zvenigorod Theodorite, Rector of the Moscow Theological Academy, officed an all-night vigil at the Intercession Academic Church.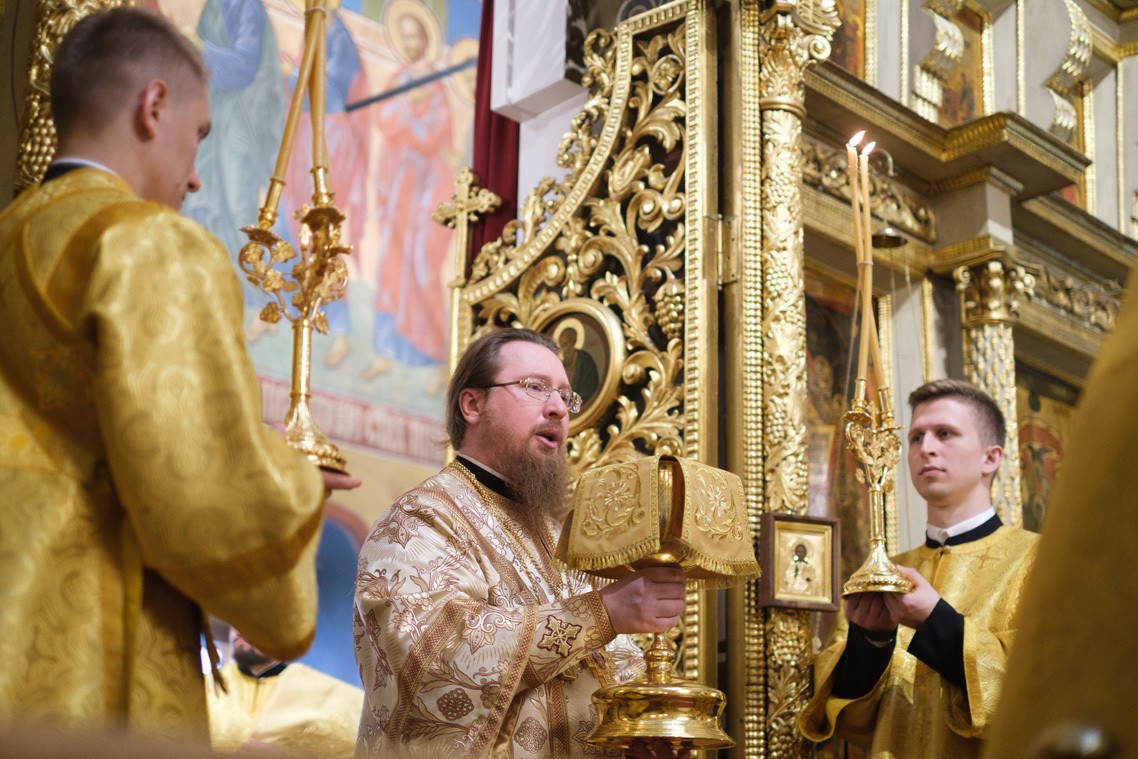 On July 4, Bishop Theodorite celebrated the Divine Liturgy co-served by the academic clergy and graduate students in the priesthood.
After reading the Holy Gospel, Bishop Theodorite addressed an assembly with his archpastoral word.
At the end of the Liturgy, they sang a thanksgiving prayer service at the Intercession Church, after which the Rector addressed the graduates with a parting word.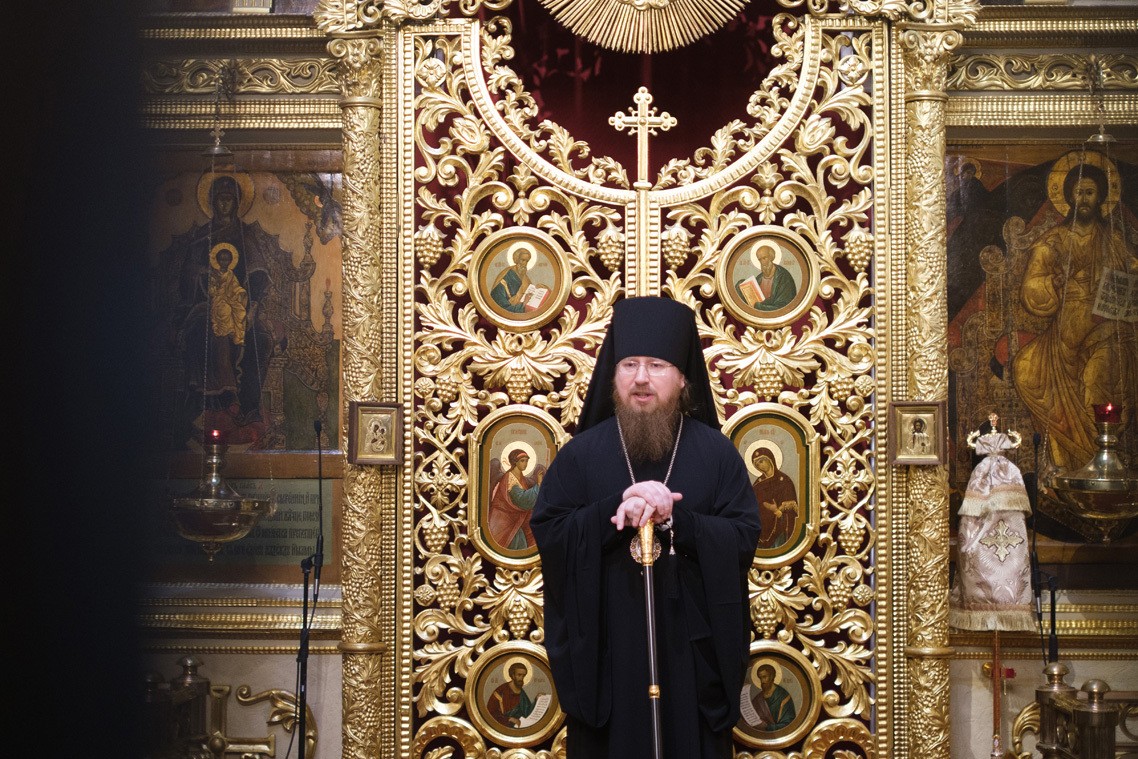 At the graduation act, Bishop Theodorite awarded Professor Archimandrite Platon (Igumnov) with the Doctoral Cross. After that, the Rector gave signs of PhD in Theology and certificates to Master's and Bachelor graduates as well as students of the faculty of church singing art and the icon-painting faculty.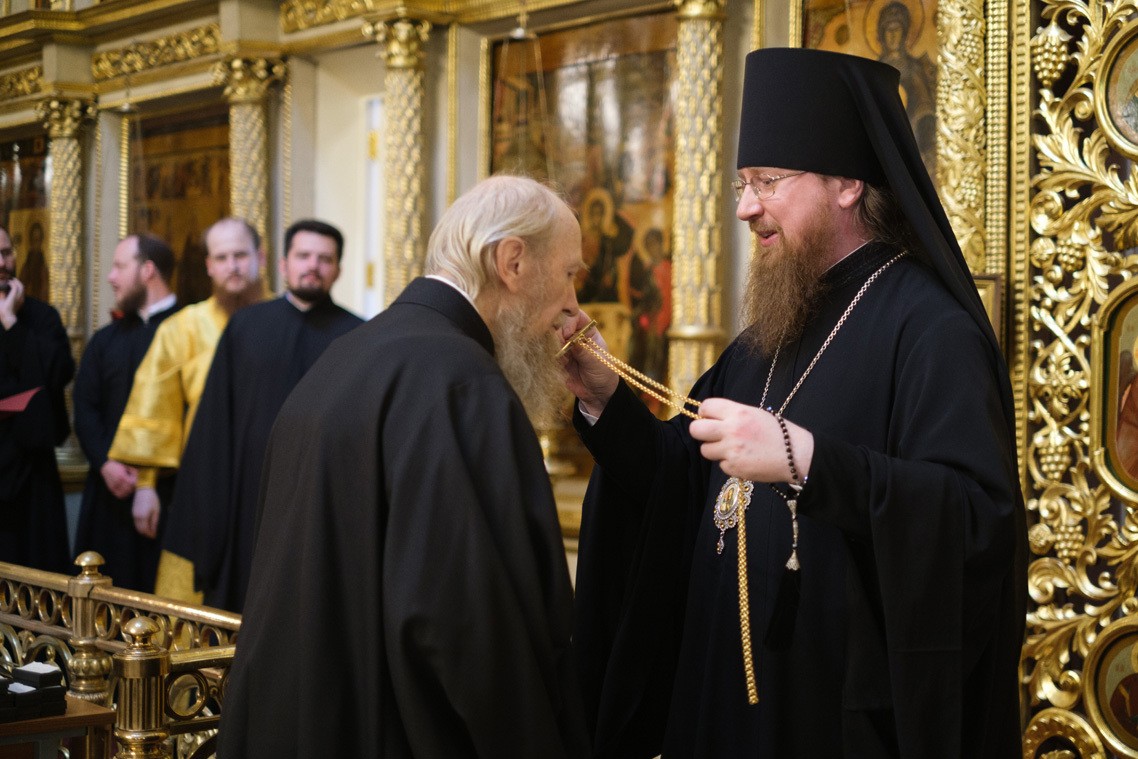 This year A.A. Solonchenko, a teacher of the Theology Department, and V.V. Belsky, a teacher of the Philology Department, were awarded with Diplomas and badges of PhD in Theology.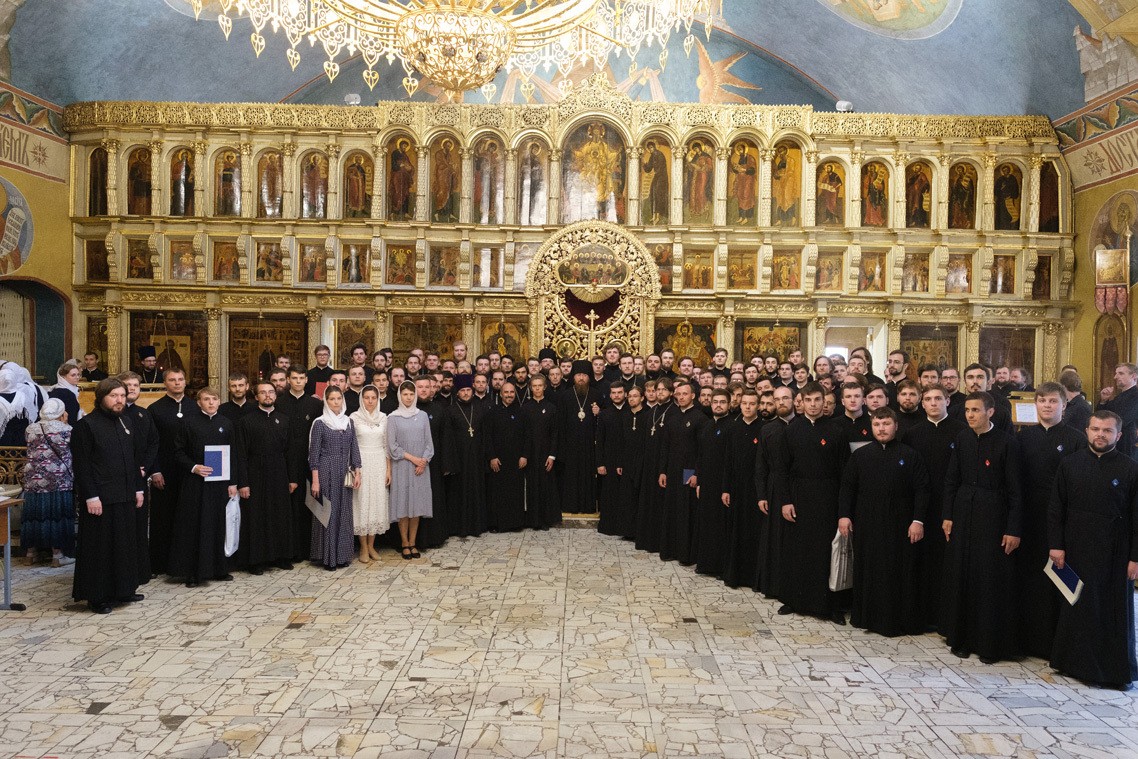 Then, Bishop Theodorite and all graduates and teachers went to the Trinity Cathedral to perform a thanksgiving prayer service at the relics of St. Sergius of Radonezh. Archimandrite Jeremiah (Solovyov) led the prayer service and congratulated the Rector and graduates on behalf of the Bishop of Sergiev Posad and Dmitrov Thomas, Abbot of the Holy Trinity-St. Sergius Lavra.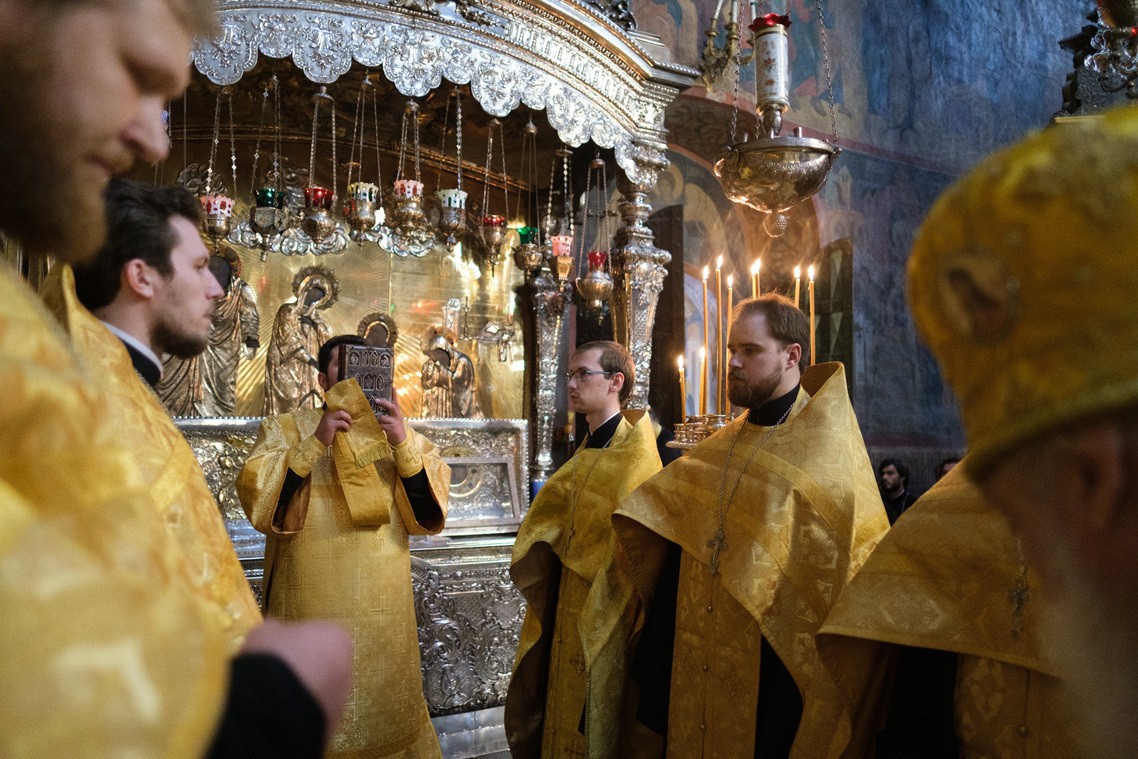 After that, a general photo was taken at the Lavra Refectory Church. Then, Vice-rector for educational work performed a funeral prayer service at the graves of the deceased mentors of the Academy.
At the festive meal graduates of the 2020/2021 academic year pronounced their grateful words to the Rector, teachers and academic staff, as well as the Abbot of the Lavra, Bishop of Sergiev Posad and Dmitrovsky Thomas and the monastery brethren.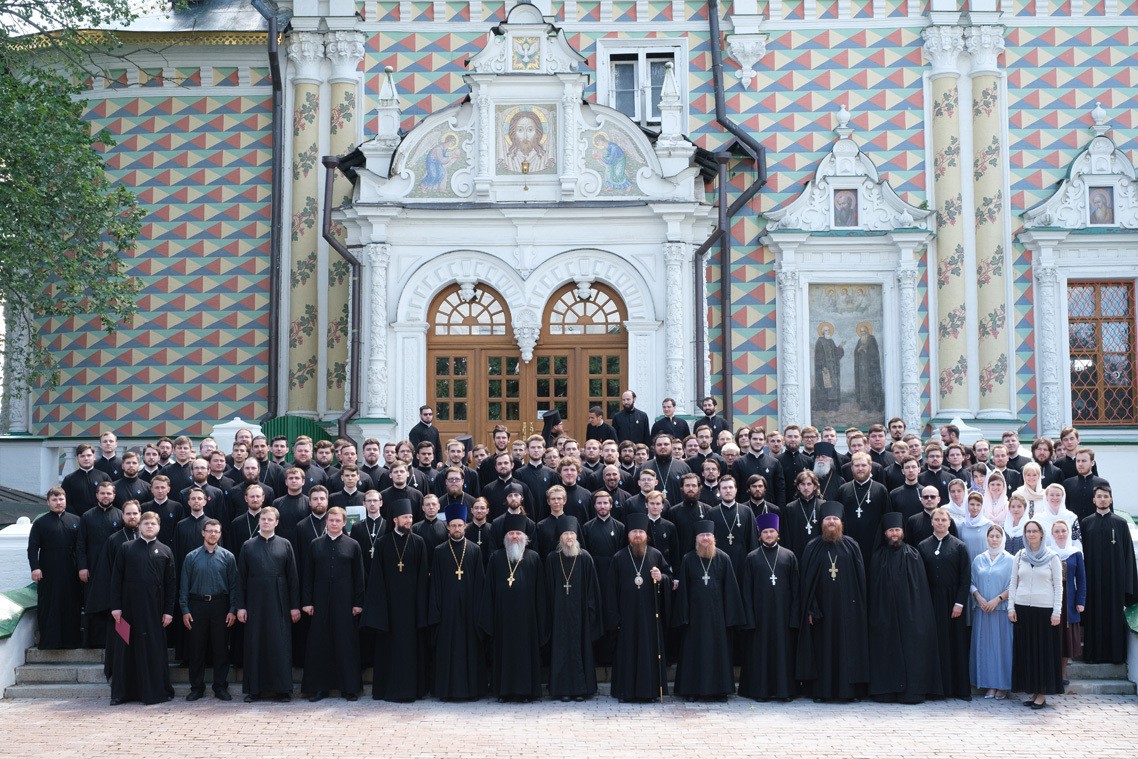 Bogdan Goncharuk spoke on behalf of the graduates of the postgraduate study, Veniamin Krivonogov spoke from the Master's, Dmitry Urum presented the Bachelor program, Daria Belokrylova the faculty of Church singing art and Yekaterina Volobueva the Icon-painting faculty.
Background information:
Chanting performed by a male choir under the conduct of Hieromonk Nestor (Volkov) and a female one led by Ksenya Alekseeva.
A male choir led by a Master's graduate Reader Feodor Surovtsev sand during the prayer service at the Trinity Cathedral..
The MThA Press Office
Photos of graduates with the Rector