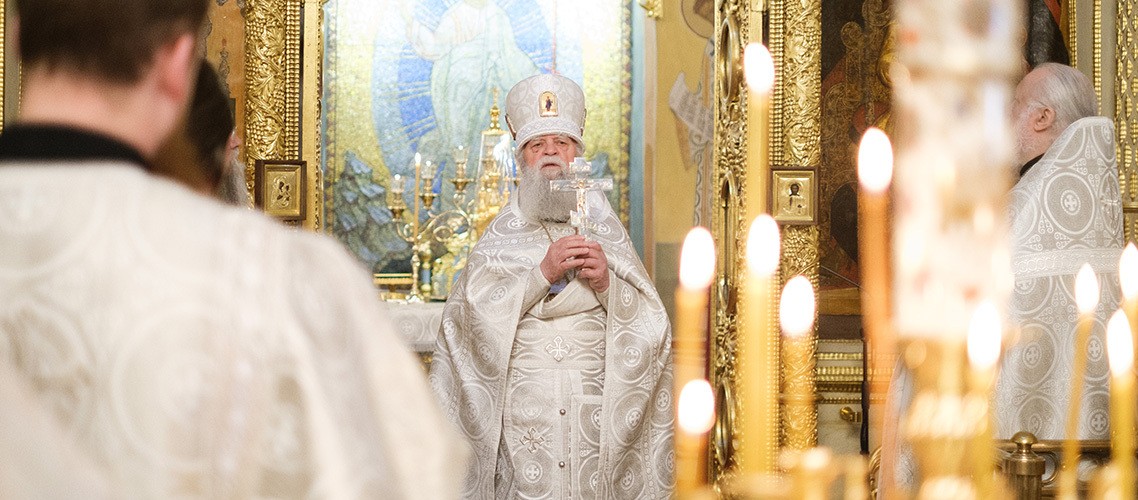 5 June 2022
The Academy held Sunday services on the memory day of the First Ecumenical Council
Today the Holy Church remembers the deeds of the First Ecumenical Council in Nicaea in 325. The Church Fathers composed the first part of the Creed consolidating the doctrine of the divinity of Jesus Christ.
On June 4, Archimandrite Luke (Golovkov) officed the All-night vigil at the Intercession Academic Church co-served by teachers and students in the priesthood.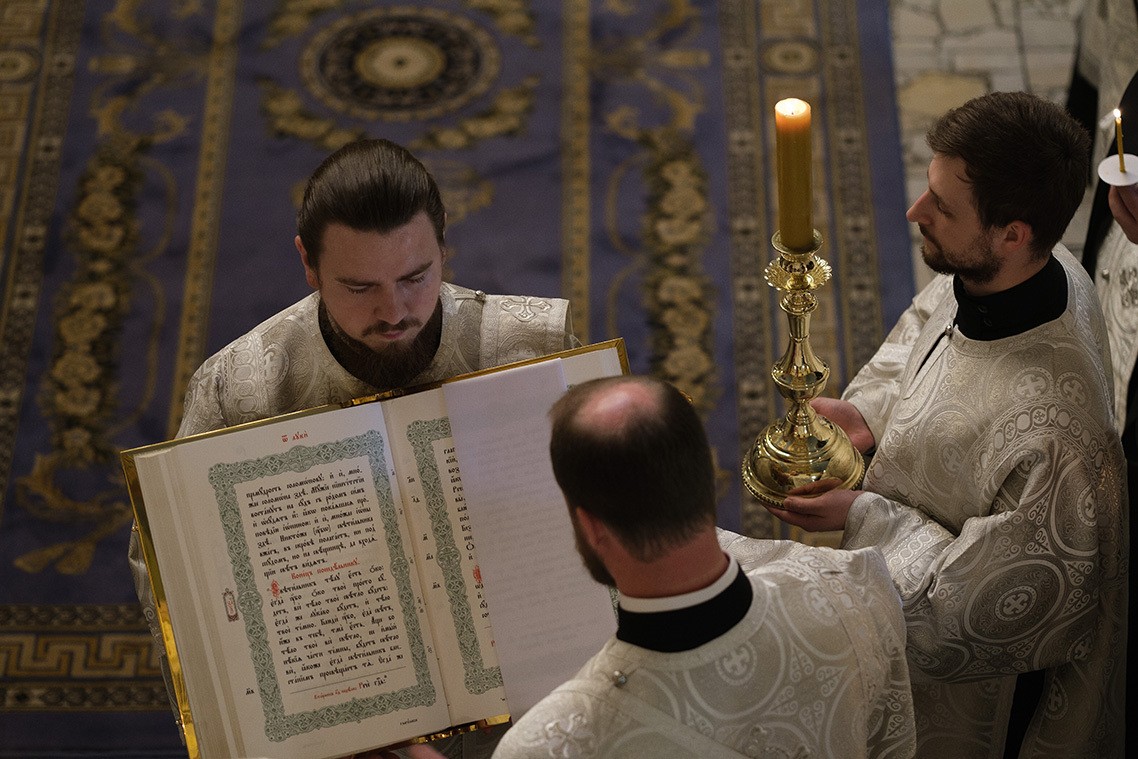 Boris Sandar, a 1first-year Master's student, delivered a sermon:
«Dear brothers and sisters, if we demand the Lord's help in our everyday life, we should remember that the deeds of true piety are impossible without Divine grace. The one who tries alone to achieve the merits of good deeds or reach the righteousness with his own strength works in vain. Only humble and hard-working people, who at the same time understand that they can not do anything without God's help and blessing, become good workers in the sacred field of God. At the same time, we have to be aware that when we turn to God, we might not receive what we ask for. Because the Lord doesn't give us not what we want, but what is the most useful for us. And this marks the true grace of God».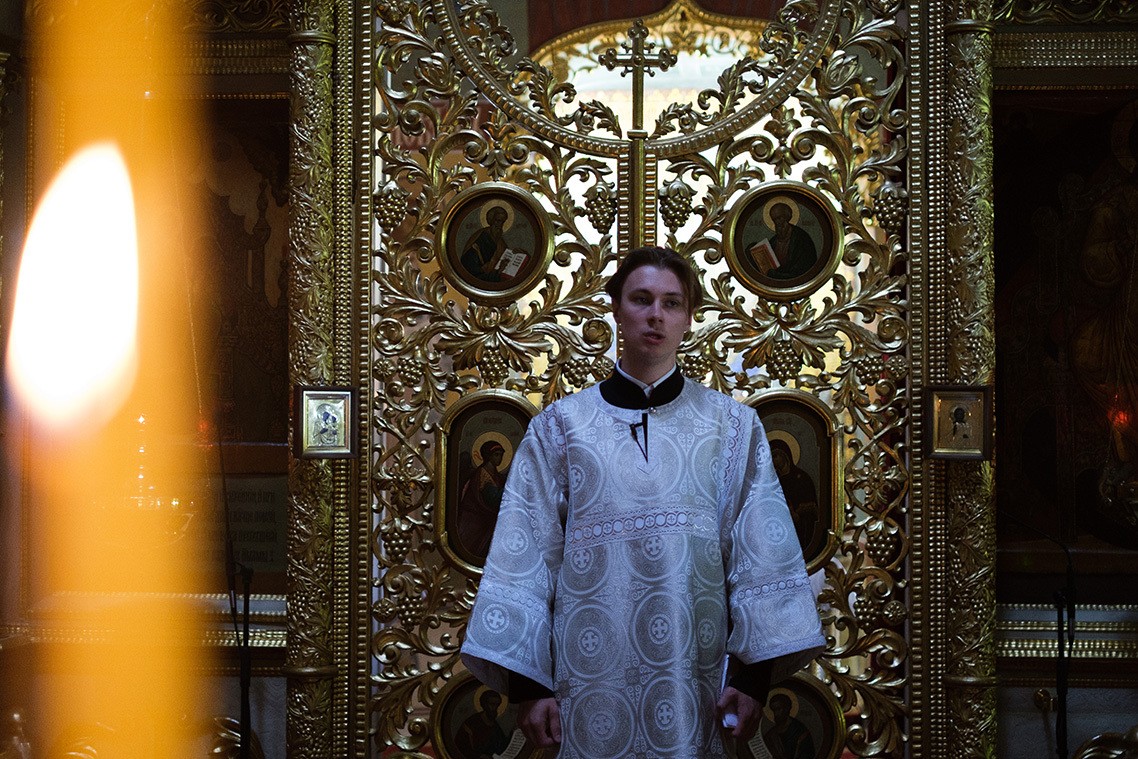 On June 5, Archimandrite Venedikt (Knyazev) celebrated the Divine Liturgy co-served by the academic clergy.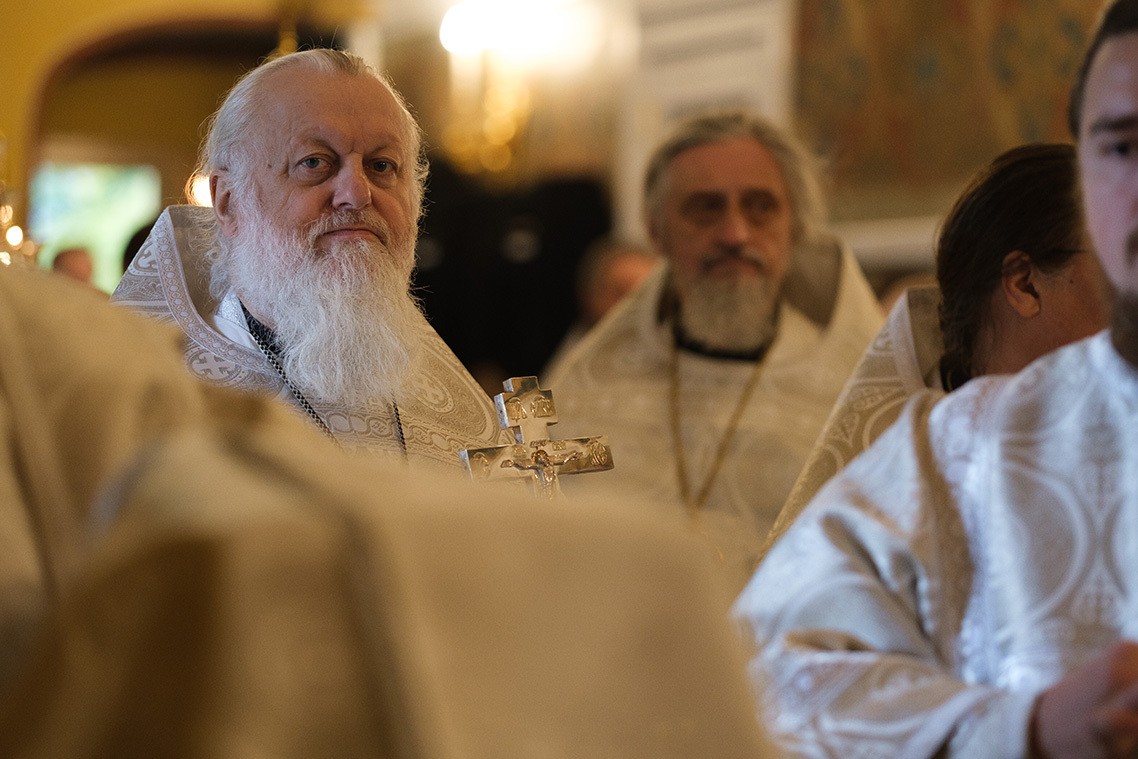 After the Sacrament verse, Alexander Terentiev, a second-year Master's student, delivered a sermon:
«St. John Chrysostom describes a vision. He said that people had conscientiously partook in the Holy Eucharist on the day of death were surrounded by angels, which look like imperial guards armed with spears. They were taken to Heaven, to the Throne of God, protecting from all spirits of malice. As we do not know the day of our death, we have to strive to attend every Liturgy like a lover, who always wants to give something to his beloved one. If this Beloved is God, so what can we give Him? The prophet said, "What will I repay the Lord for all that I repay? I will take up the cup of salvation and call on the name of the Lord" (Ps 115:3,4). That's strange, but the Cup of Life is the most precious Gift that we can manifest our gratitude with».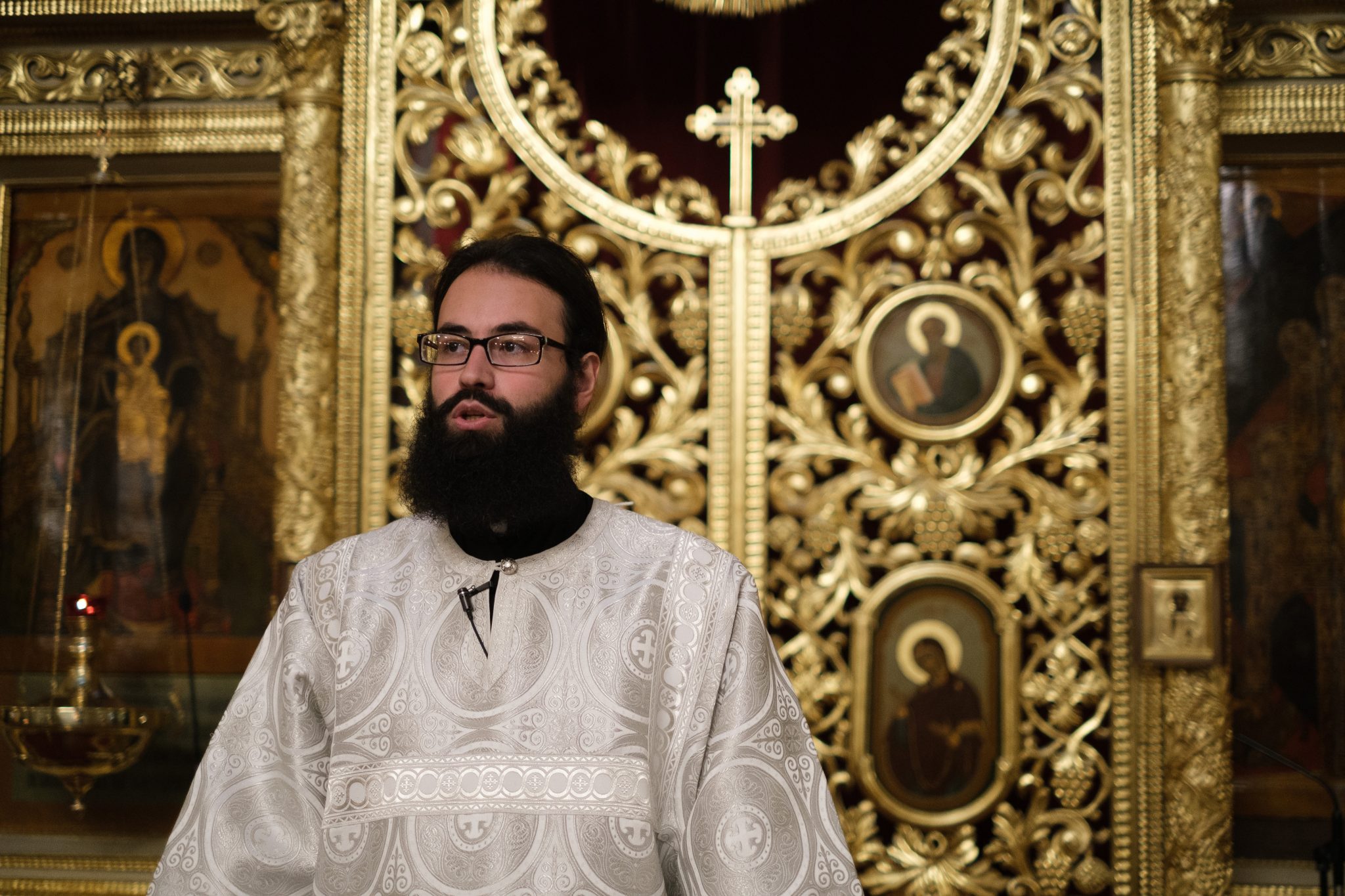 Background information:
Chanting performed by a male choir under the conduct of E.V. Borovinsky and a male choir led by Roman Shilkin.
.
The MThA Press Office