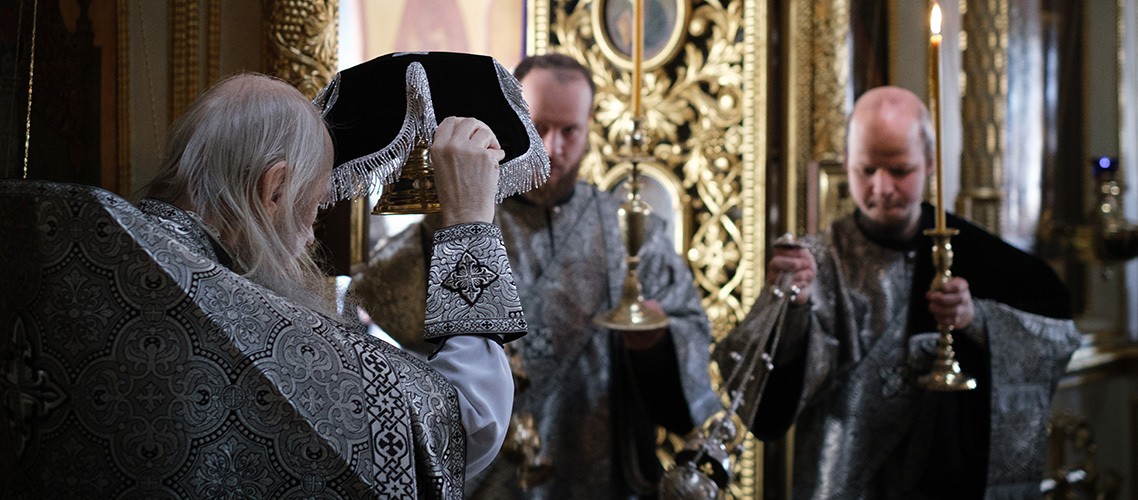 11 March 2022
The service in honour of Great Martyr Theodore Tiron at the Moscow Theological Academy
On March 11, divine services were held at the Intercession Academic Church on Friday of the first week of the Great Lent. Today the Church remembers the martyrdom and a miracle of Great Martyr Theodore Tyron.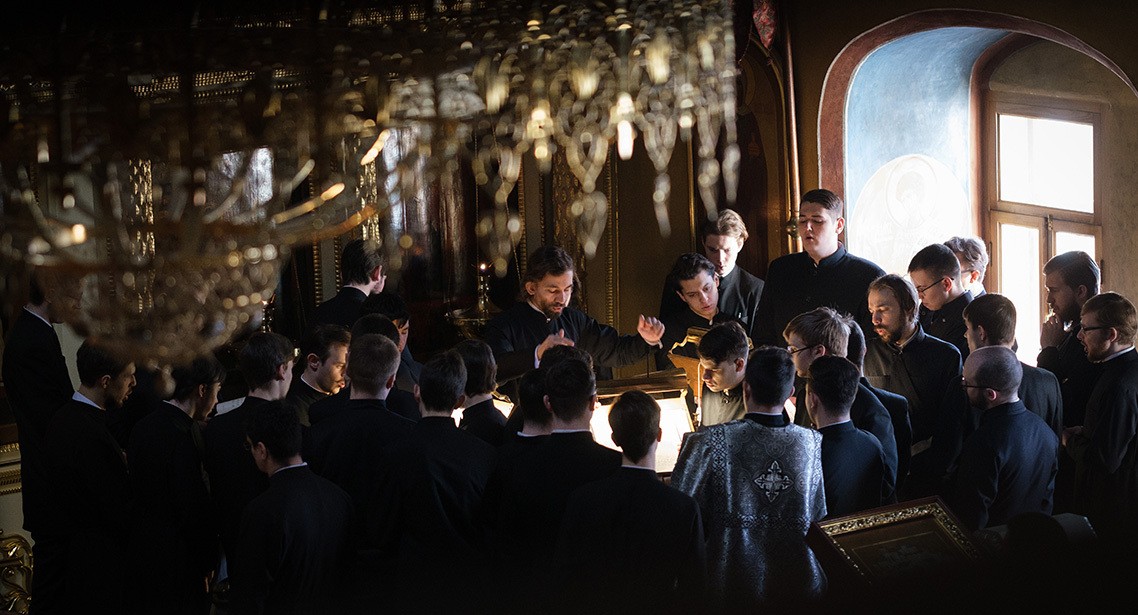 Saint Theodore martyred during Emperor Maximian's reign in the 4th century. He was a Roman soldier, and once his commander ordered a sacrifice to idols. The saint refused and was tortured and burned alive.
Fifty years later, Julian the Apostate ordered to sprinkle all food at the market with blood sacrificed unto idols. The Great Martyr Theodore appeared in a dream to Archbishop Eudoxius of Constantinople and told about Julian the Apostate's plan. The saint said that instead of market products, they eat boiled wheat with honey called «kolivo».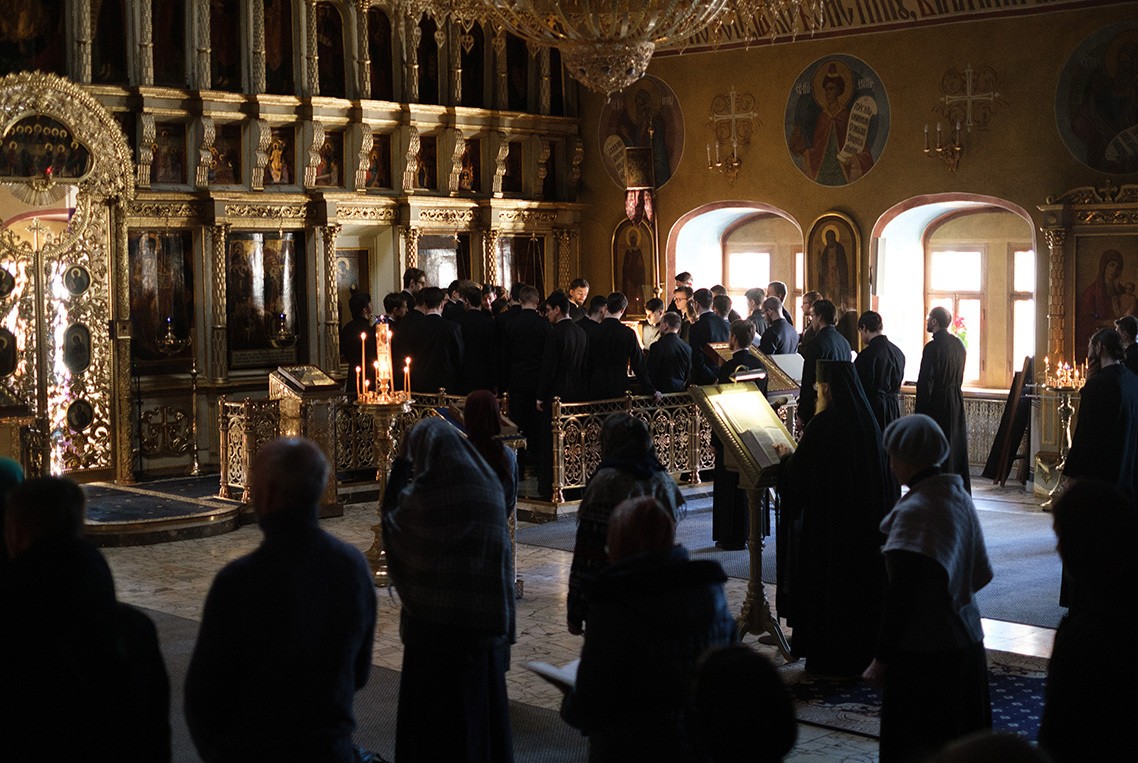 On March 11, Archimandrite Platon (Igumnov) celebrated the Liturgy of the Presanctified Gifts at the Intercession Academic Church together with the academic clergy.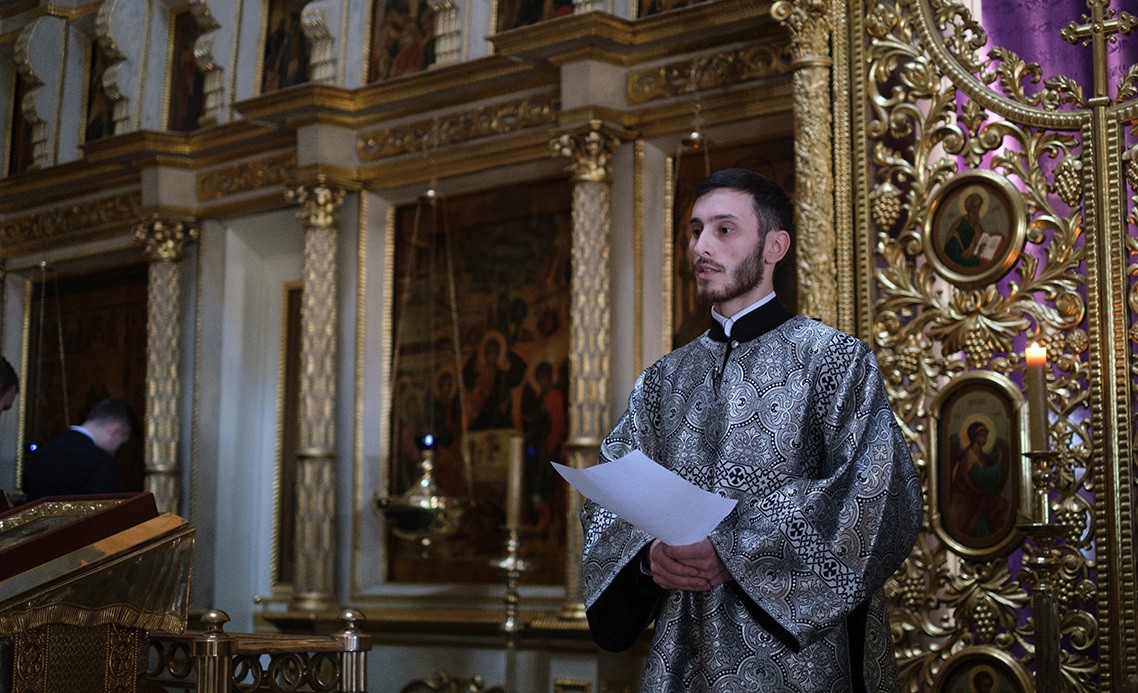 During the service, Ioann Khristev, a fourth-year undergraduate student, delivered a sermon:
The first week is a great test for a person who completely devotes himself to church and liturgical life. The Church reminds of the importance of fasting. Although food is not our goal, the Church history shows that the fast is protected by heavenly intercessors. The miraculous appearance of the martyr is a bright example».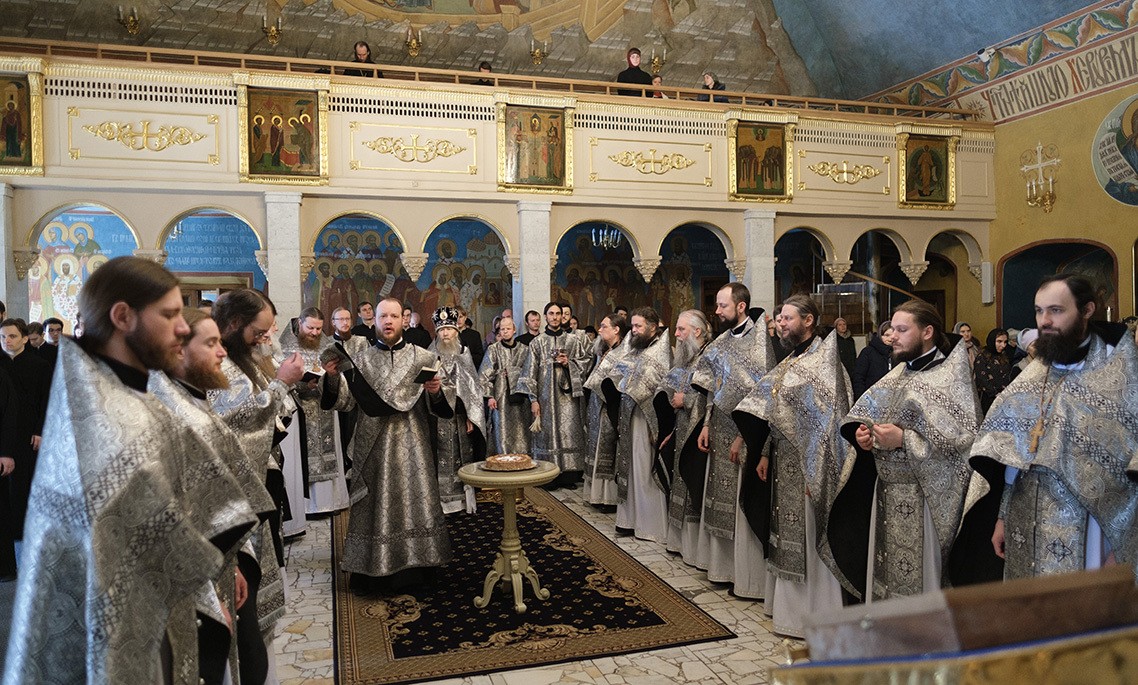 At the end of the service, Archimandrite Platon (Igumnov) and the clergy of the academic church read a prayer and a canon to Great Martyr Theodore, after which they sacrificed the «kolivo».

Background information:
Chanting performed by a male choir under the conduct of E.V. Borovinsky and a mixed choir led by K.A. Alekseeva.
The MThA Press Office