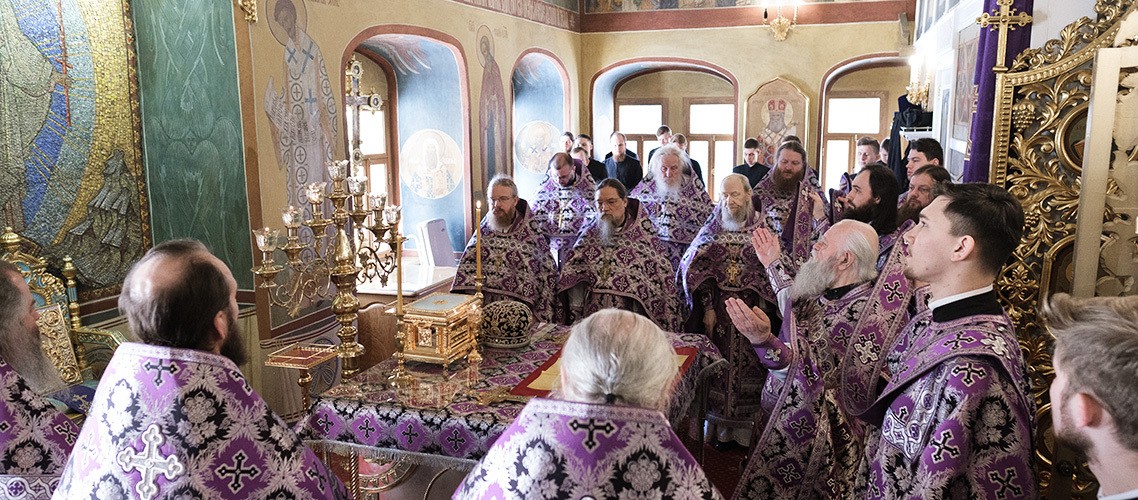 28 March 2021
Academy celebrated honour of St. Gregory Palamas
On the second Sunday of the Great Lent, the Holy Church honors the memory of St. Gregory Palamas.
He taught that God manifests Himself in the world through energies and a person can see Him in this earthly life. Such an example of the Divine presence is the Fabor light, which the apostles saw during the Transfiguration of the Savior. The saint was the first to give a philosophical foundation for the ascetic practice of hesychasm.
On March 27, the Bishop of Zvenigorod Theodorite celebrated an all-night vigil at the Intercession Academic Church. Dmitry Urum, a 4th year undergraduate student, delivered a sermon, in which he talked about the benefits of fasting.
Fasting is a real and effective tool to overcome your sins, to destroy vices and passions, to make your heart pure. We know from the Gospel that the pure in heart will see God, so fasting becomes the shortest way to see God».
On March 28, Archimandrite Benedict (Knyazev) headed the Divine Liturgy of St. Basil the Great at the Intercession Academic Church.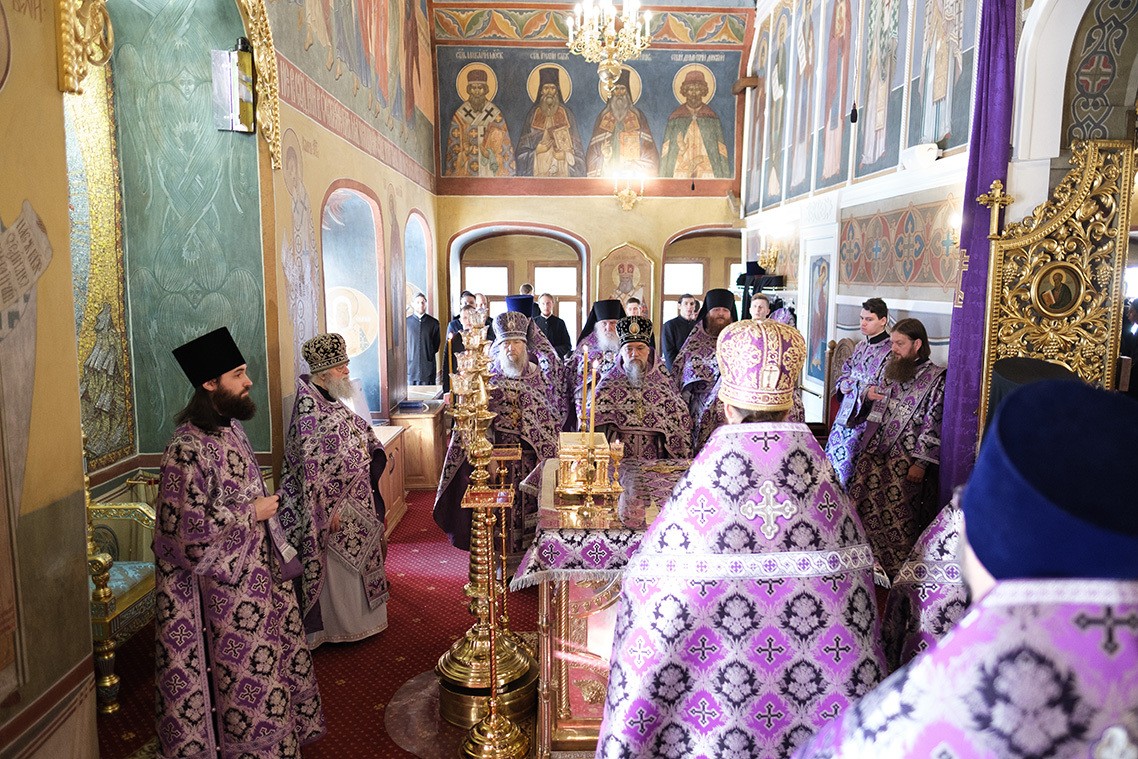 After singing the sacrament verse, Semyon Laptev, a 4th year undergraduate student, delivered a sermon on the joy of silence.
On the feast day of St. Gregory Palamas, the Church calls her children to silence, in which you hear the voice of conscience, the voice of God. It is extremely difficult to hear in the fuss of the world. The Prophet Elijah saw God in quiet breeze, the conversation between Christ and Nicodemus took place in the silence of the night and there are many other examples when God revealed himself not in public places but in silence and loneliness».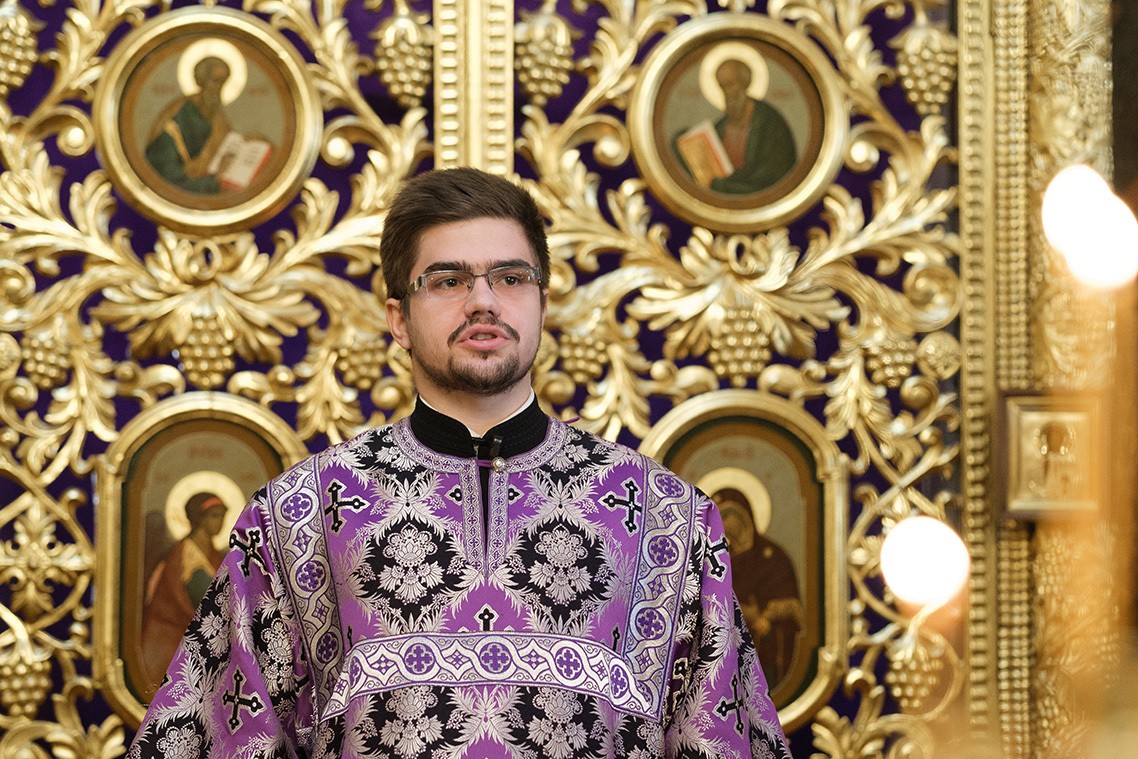 Background information:
Chanting performed by a male choir under the conduct of Hieromonk Nestor (Volkov) and a female choir led by K.A. Alekseeva.
The MThA Press Office