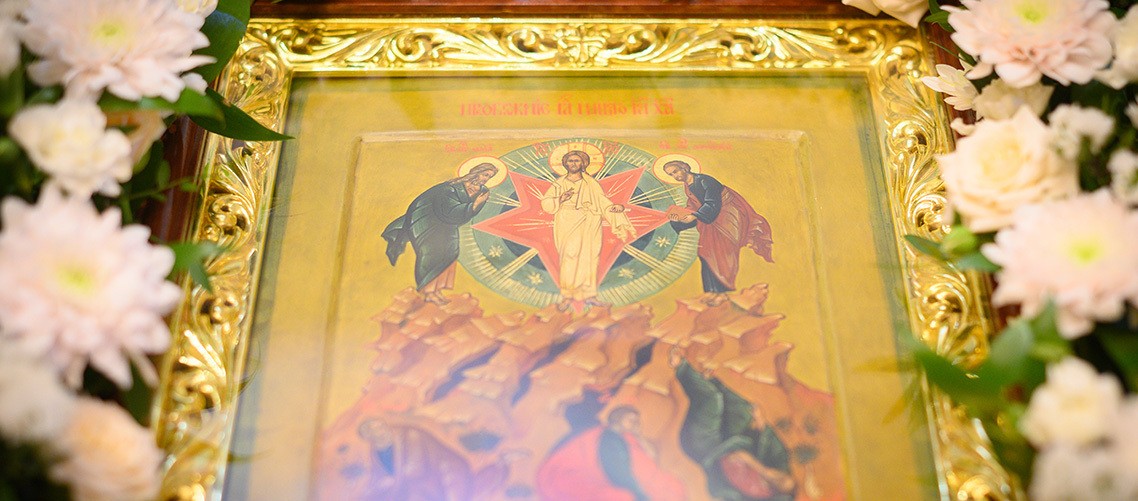 19 August 2022
The Academy celebrated the Transfiguration of the Lord
On August 19, the Church liturgically commemorates such a glorious and mysterious gospel event as the Transfiguration of the Lord.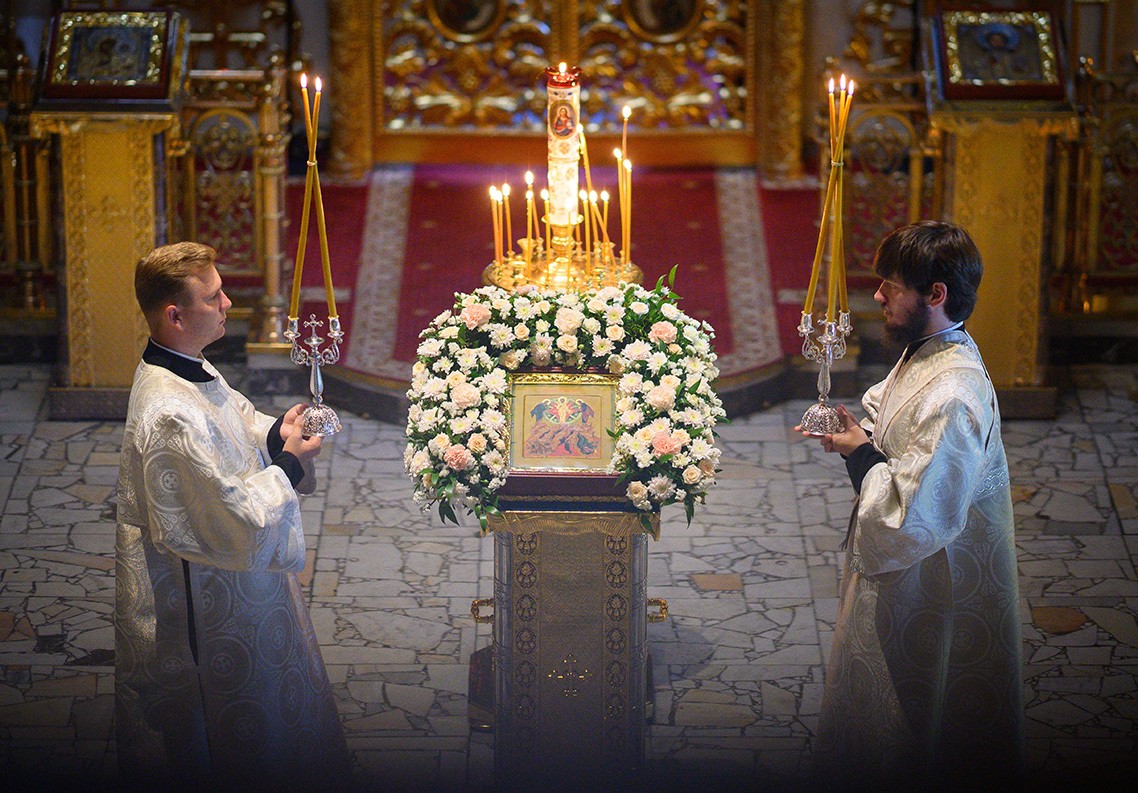 In his earthly life Christ was often surrounded by people asking Him to release them form their sorrows or ailments. Also, some of them just simple wished to see a miracle with their own eyes and make sure that Christ was the promising Messiah. However, the Lord never showed His divine power in to "entertain" the crowd. Only His close disciples knew about it.
Often the Lord moved away from the crowd in order to pray in solitude. He went to isolated and deserted places far from the people's eyes. Once Christ took His three disciples - Peter, John, and James - and went up on the mountain to pray. They witnessed that as He prayed, the appearance of His face was altered, and His robe became white and glistening.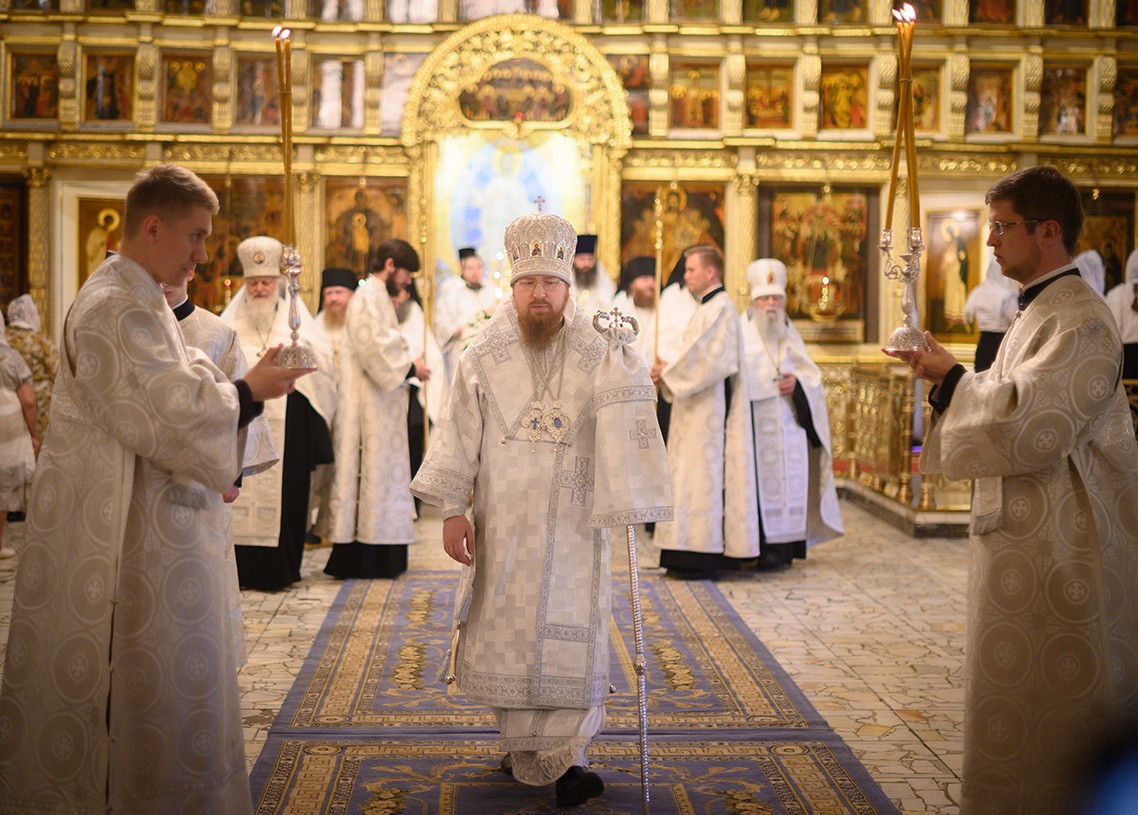 The Transfiguration of Christ is a hidden secret, entrusted to a few, who had open hearts. He called them His friends. No longer do I call you servants, for a servant does not know what his master is doing; but I have called you friends, for all things that I heard from My Father I have made known to you (John 15:15). So, those friends of Christ become partakers of inexpressible mysteries. They saw the Divine light and heard the Father's voice.
On August 18, the Bishop of Zvenigorod Theodorite, Rector of the Moscow Theological Academy, officed an All-night Vigil at the Intercession Academic Church, co-served by the academic clergy.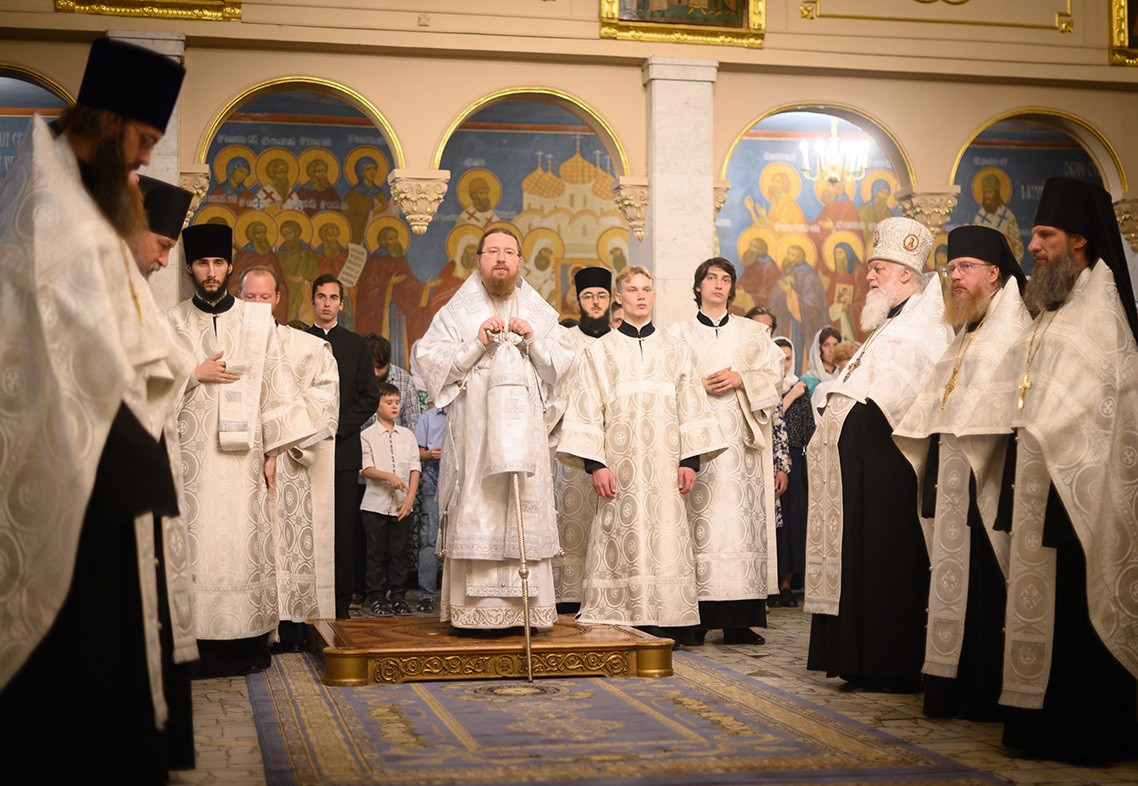 During the service, the Rector read the festive canon.
On August 19, Bishop Theodorite celebrated the Divine Liturgy at the Intercession Academic Church with the teachers and students in the priesthood.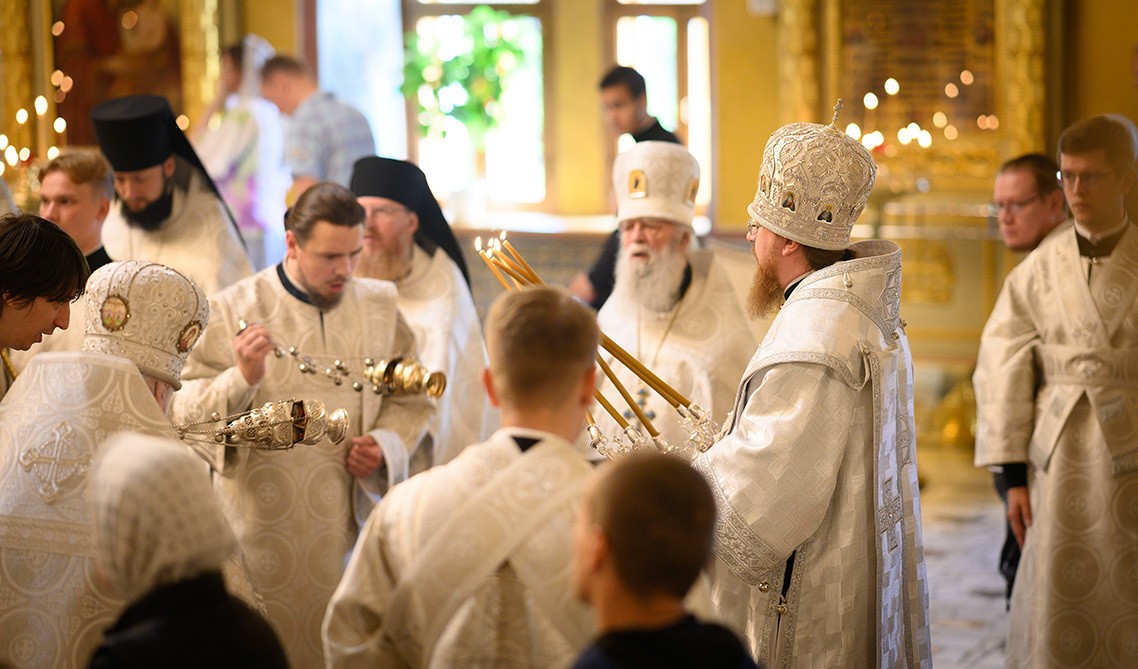 After reading the Gospel, Bishop Theodorite addressed an assembly with his archpastoral word.
After the Sacrament verse, Hegumen Lazarus (Gnativ) delivered a sermon.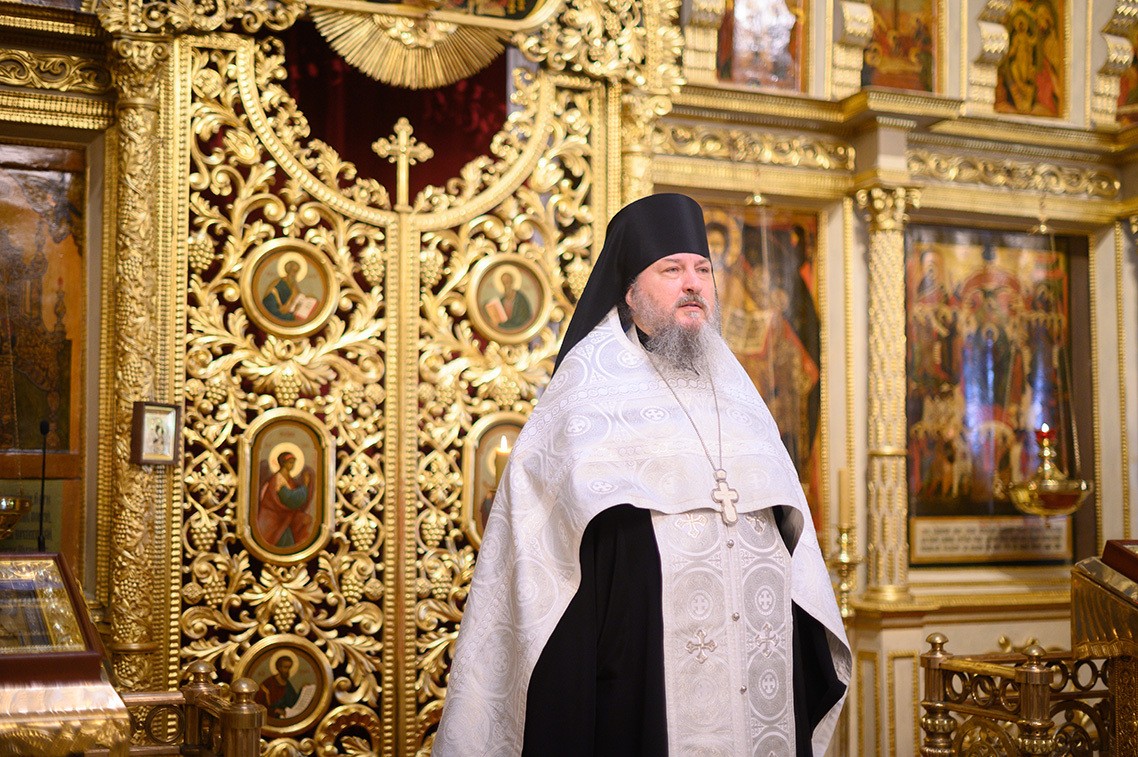 After the prayer behind the ambo, Bishop Theodorite performed the rite of a small consecration of the water and blessed fruit of the new harvest.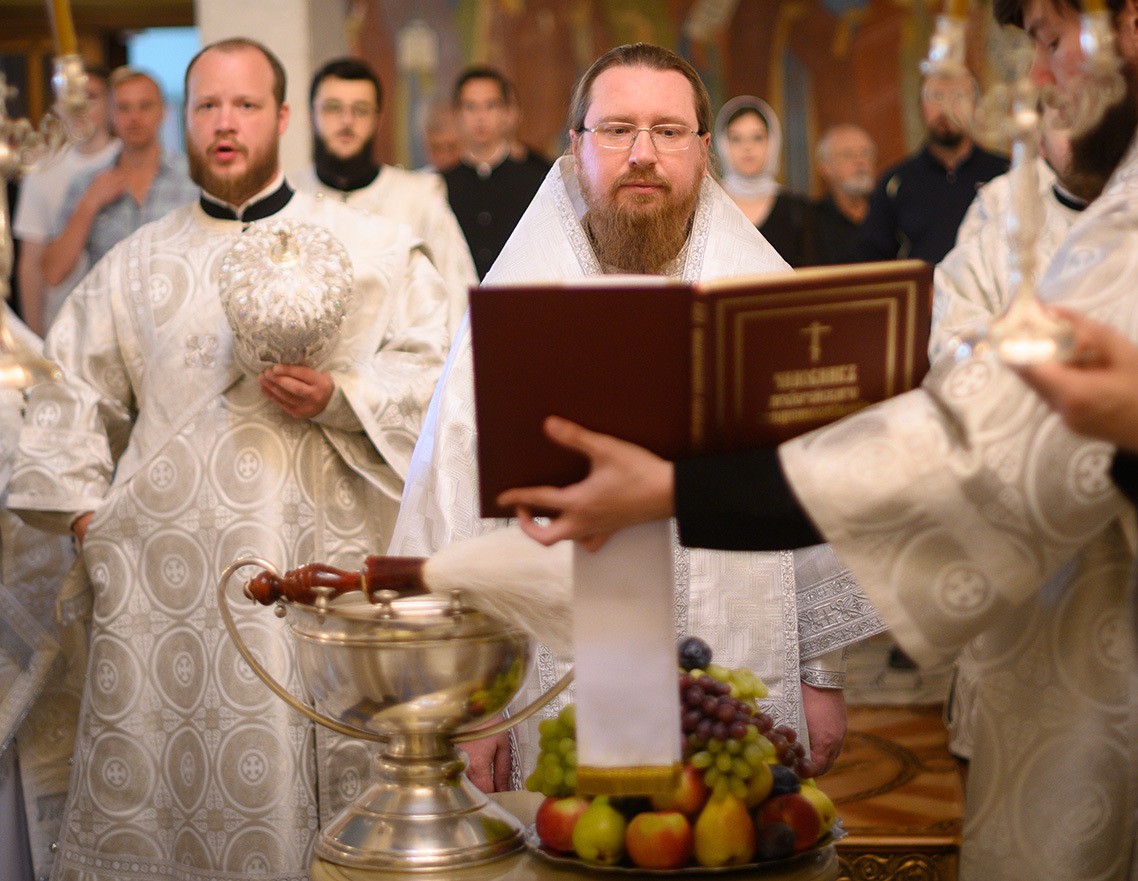 At the end of the Liturgy, Hieromonk Vyacheslav (Sorokin) on behalf of the teachers, students and staff of the Academy, congratulated the Rector on the 5th anniversary of his episcopal ordination.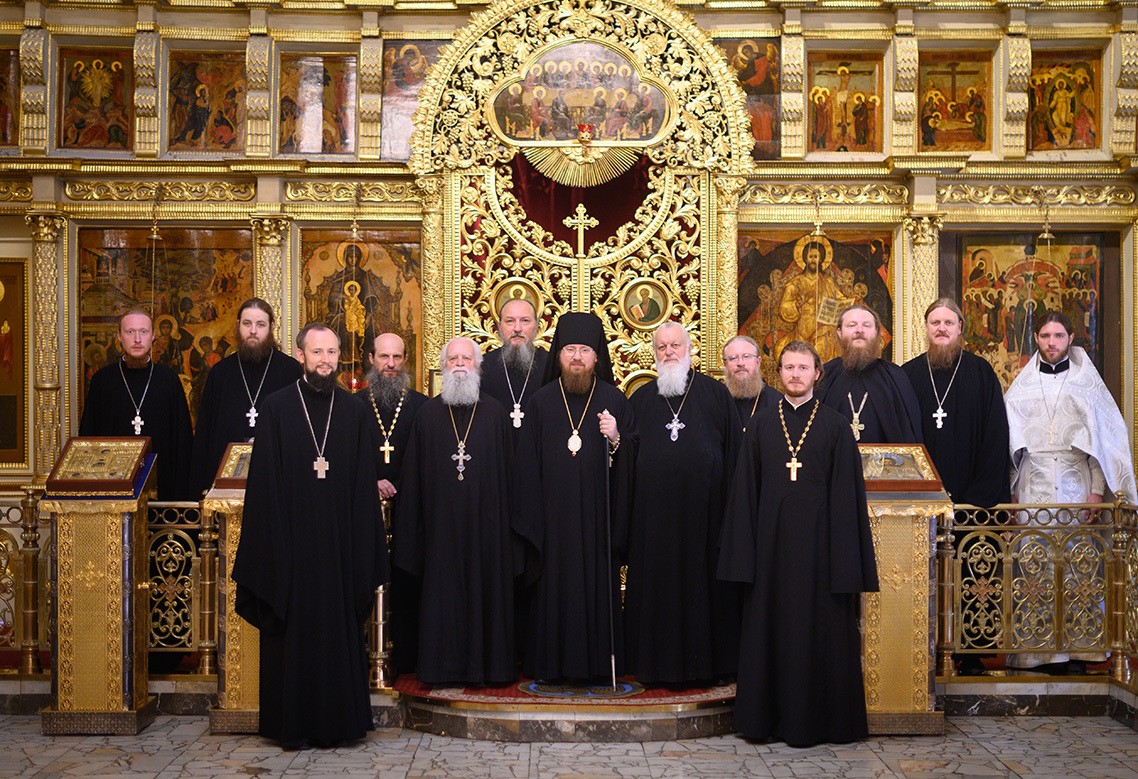 Background information:
Clergy served at the All-Night Vigil and the Liturgy, Bishop Theodorite, Archimandrite Venedikt (Knyazev), Archimandrite Hilarion (Forkavets), Hegumen Lazar (Gnativ), Hegumen Adrian (Pashin), Priest Valery Dukhanin, Hieromonk Barnabas (Losev), Hieromonk Vyacheslav (Sorokin) , Hieromonk Dometian (Kurlanov), Hieromonk Kirill (Sorokin), Hieromonk Athanasius (Italo), Hieromonk Boris (Zelyuchenko), Hieromonk Procopius (Rudchenko), Deacon Dimitri Maslov, Deacon Valentin Mishakov, Deacon Nikolai Goyuk, Hierodeacon Ioanniky (Padjan), Hierodeacon Job (Urum).
Chanting performed by two choirs under the conduct of K.A. Tarelkina and K.A. Alekseeva.
The MThA Press Office