1 September 2021
Regular meeting of a teaching corporation and the Academic Council
On September 1, a regular meeting of a teaching corporation and the Academic Council took place at the Moscow Theological Academy. The meeting was held in a blended format both in person and via Zoom.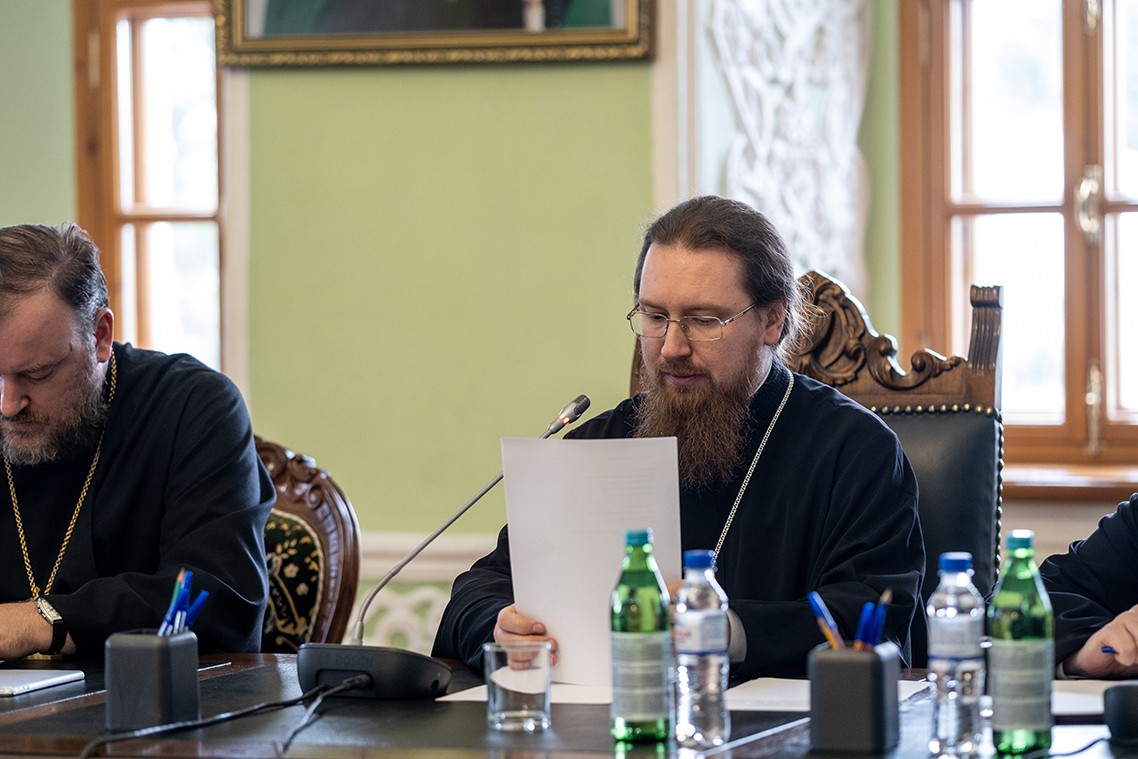 The Bishop of Zvenigorod Theodorite, Rector of the Moscow Theological Academy, opened the session with his report on administrative work and new regulations.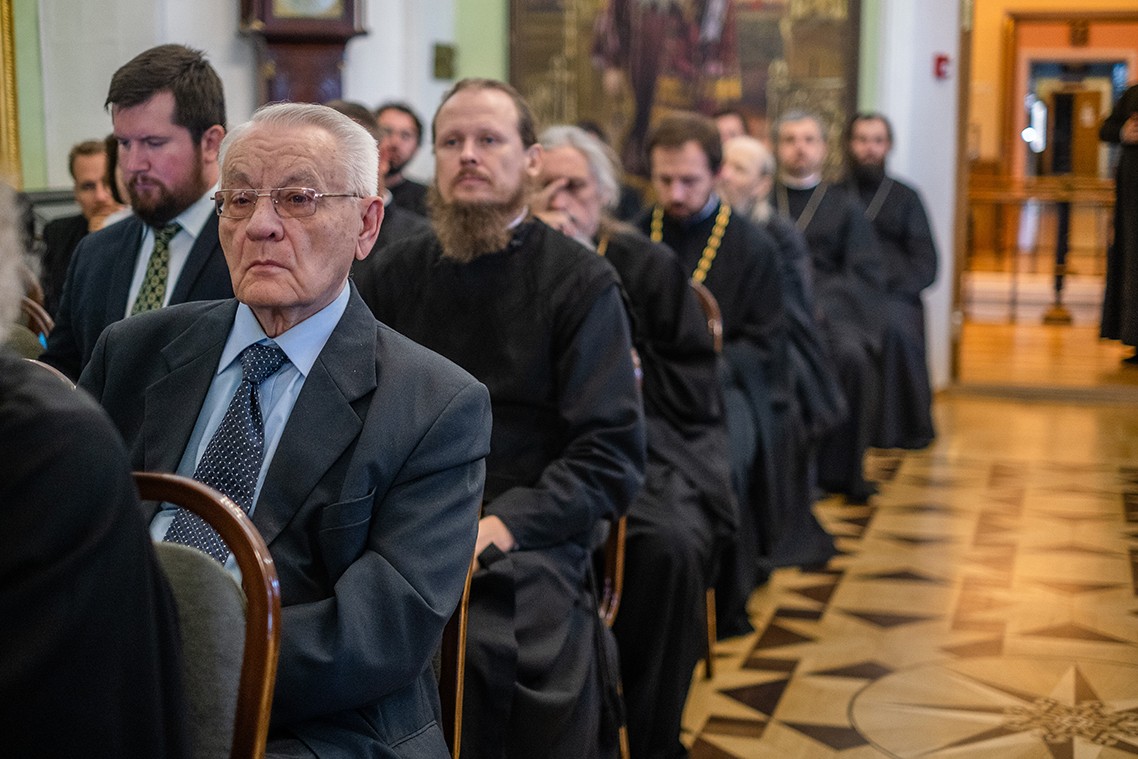 Then Associate Professor Priest Pavel Lizgunov, Vice-Rector for Academic Affairs, reported on the results of entrance exams.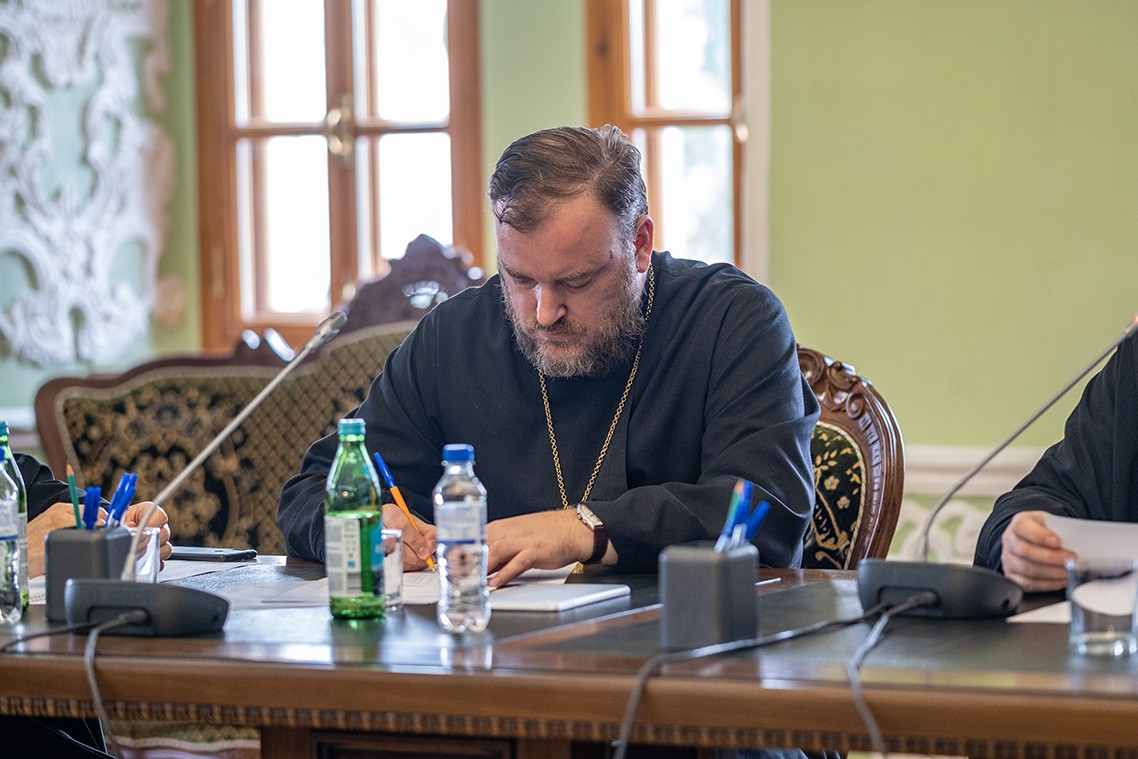 Associate Professor Archpriest Alexander Zadornov, Vice-Rector for Scientific and Theological Work, read a schedule of scientific events and conferences held at the Moscow Theological Academy in October 2021. Also, he announced a program for the Solemn Act in honor of the Intercession of the Most Holy Theotokos on October 14.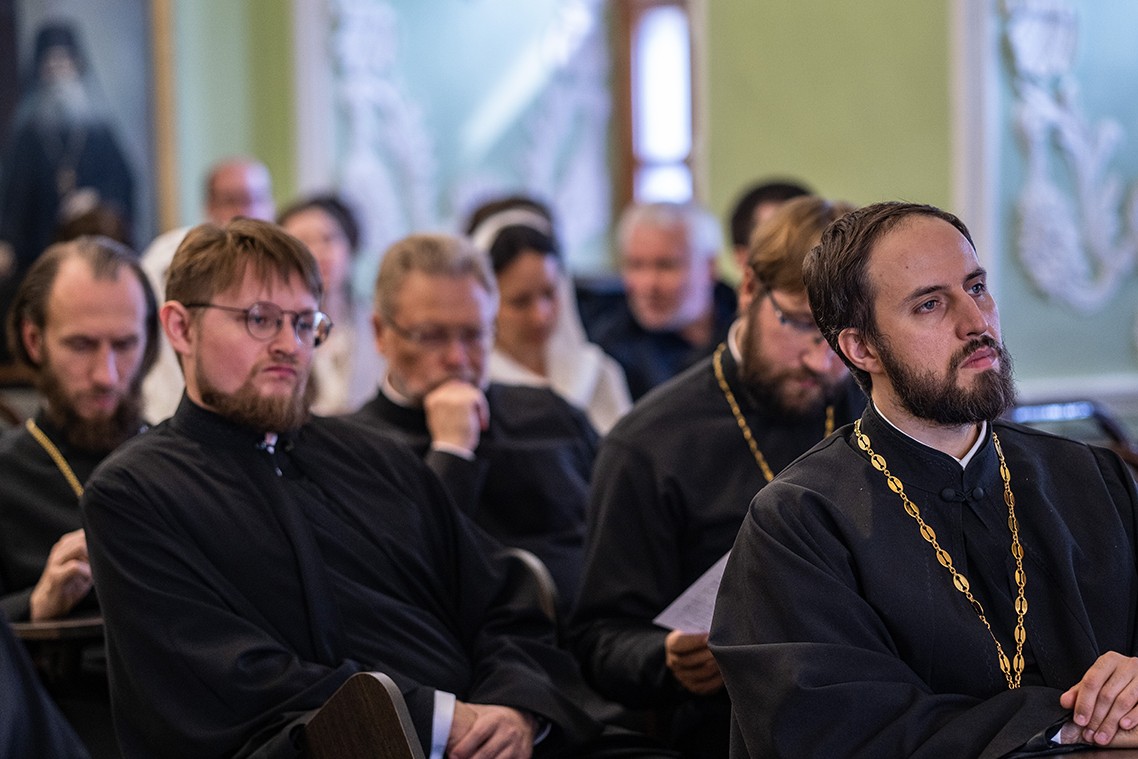 The Academic Council adopted an annual plan and educational programs for the following academic year given by the Scientific and Methodological Council, the licensing and accreditation department, the department of Church Singing Art, the Icon painting faculty and the Correspondence department.
Also, the Council accepted first semester plans from other departments of the Academy and a list of applicants for a position of a Head of department for 2020-2021 academic year.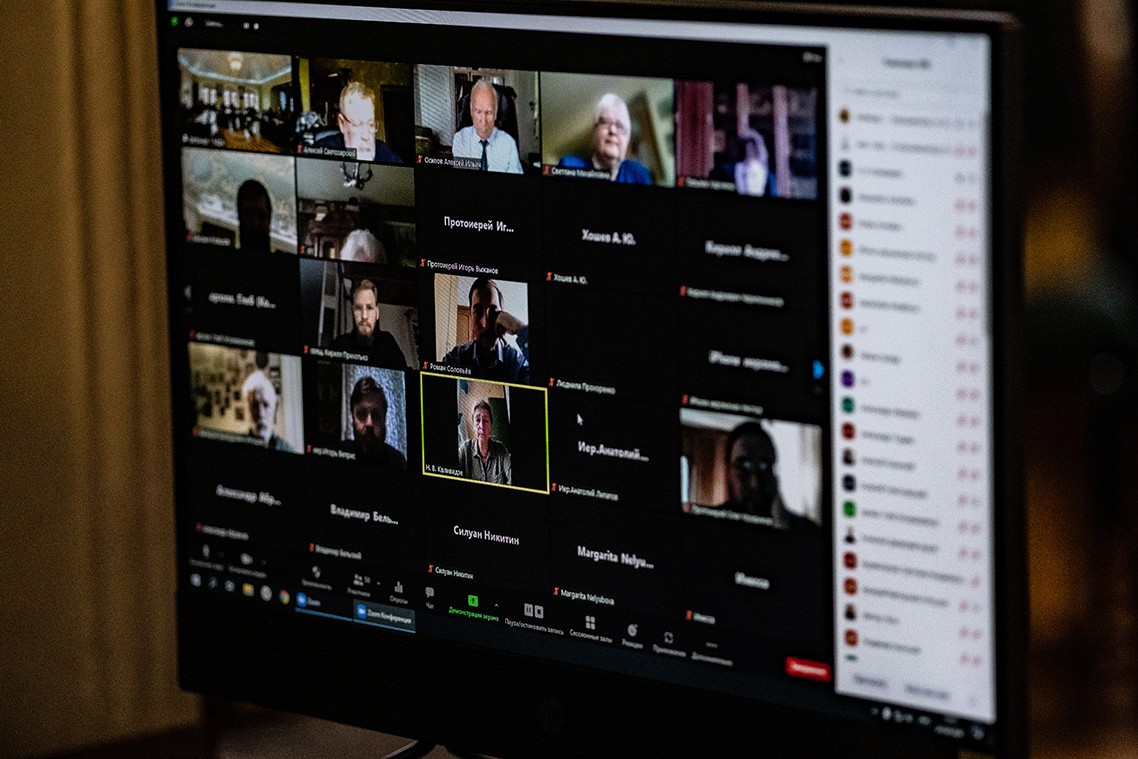 At the end, Bishop Theodorite congratulated some members of a teaching corporation on their anniversaries and greeted the entire assembly with the beginning of a new academic year.
The MThA Press Office