19 December 2020
Festive services on St. Nicholas Day
On December 18 and 19, the Academy held festive services on the day of St. Nicholas the Wonderworker, Archbishop of Myra in Lycia.
Святителя Николая почитают во всём христианском мире, но особенное прославление он получил в России: едва ли найдется город, где не было бы храма в честь святителя Николая.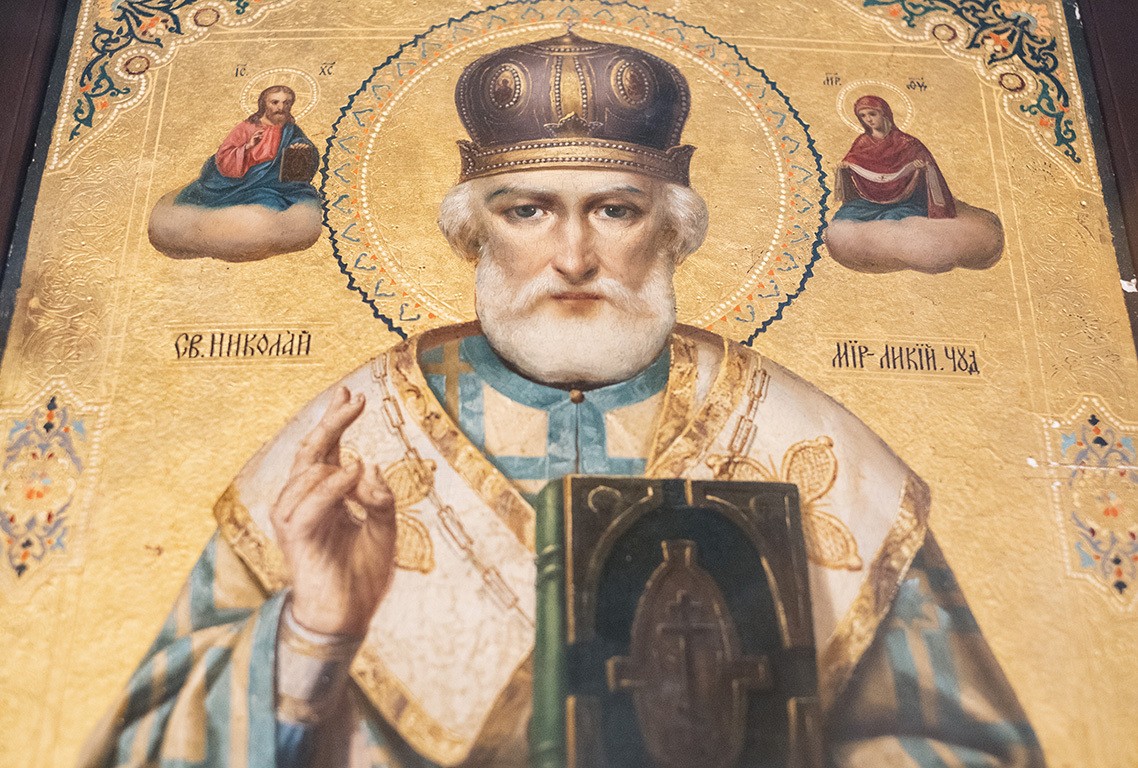 In his earthly life, St. Nicholas fulfilled the commandment of the Savior and loved his neighbor as himself. He never refused anyone who asked him for help and did not hesitate to help a person in need.
"In Myra you were a saint priest, fulfilled the Christ's Gospel, your reverend, having laid your soul for your people and saved the innocent from death. For this, thou art sanctified, as the great mystery of God's grace».
On December 18, Bishop of Zvenigorod Theodorite, Rector of the Moscow Theological Academy, officed an all-night vigil at the Intercession Academic Church.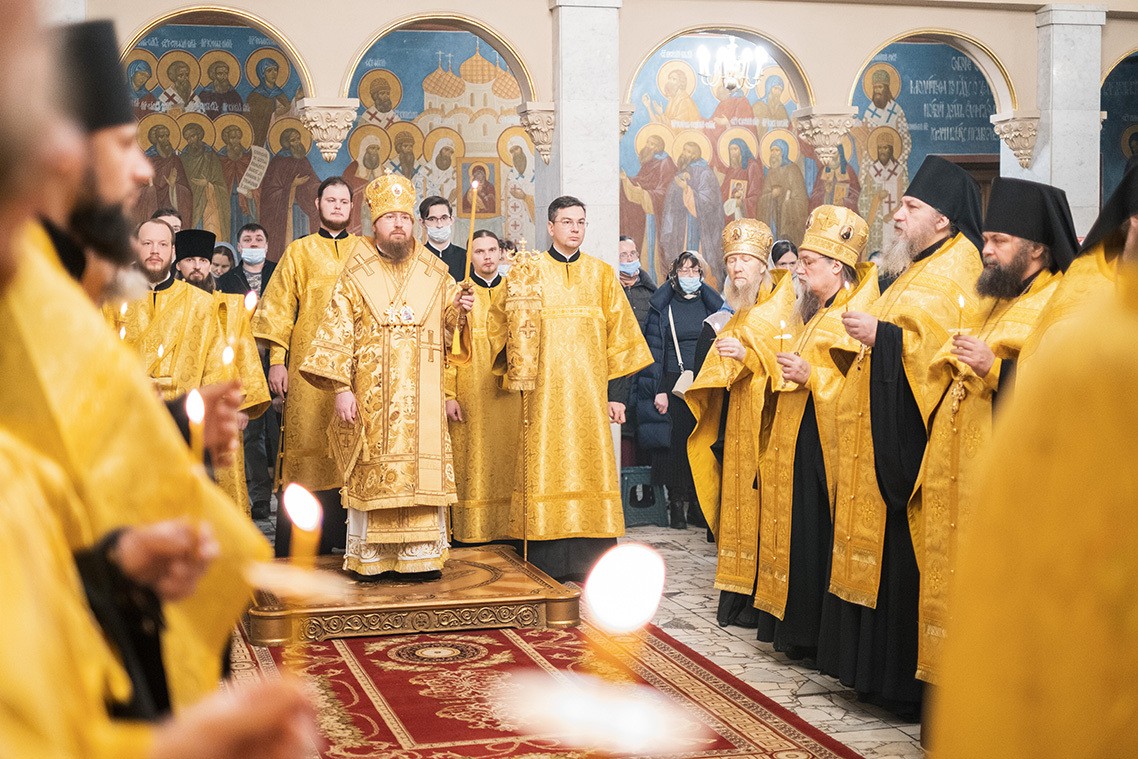 Bishop Theodorite and Senior Deacon Dimitri Maslov read a canon to St. Nicholas.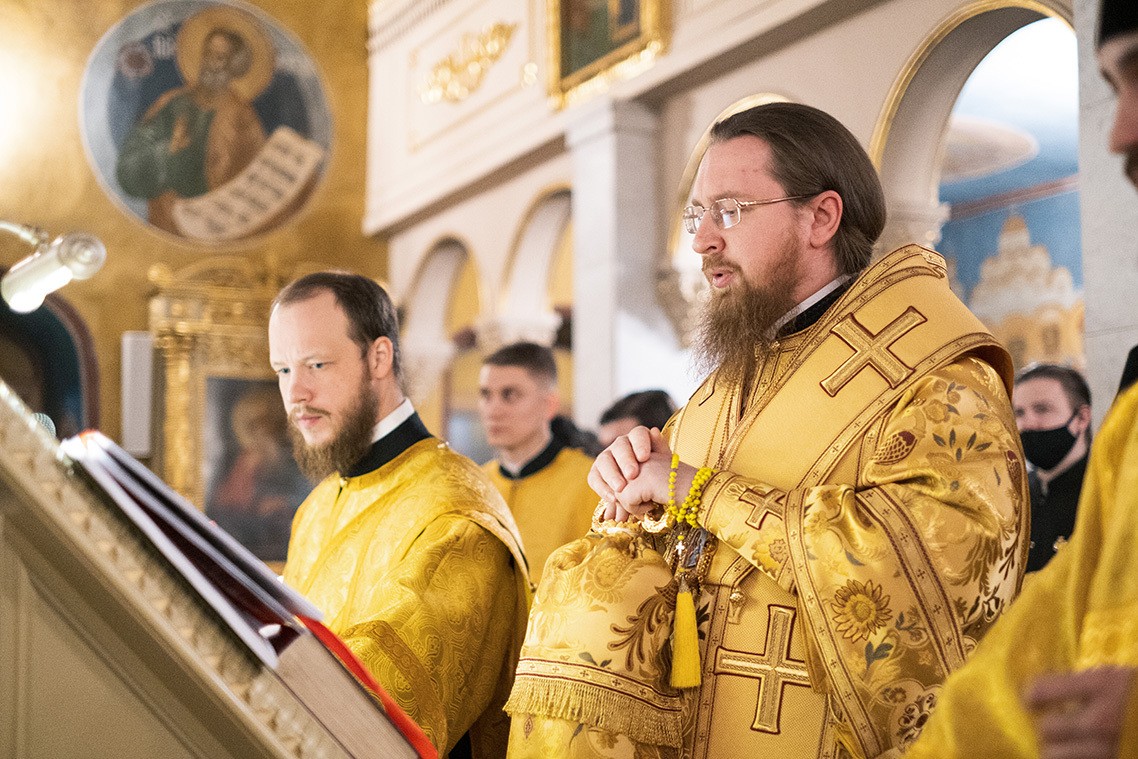 After the canon, Bishop Theodorite ordained Athanasius Ogeruk, fourth-year undergraduate student, into a subdeacon.
On December 19, Bishop Theodorite celebrated the Divine Liturgy in the academic church. After reading the Holy Gospel, Vladyka addressed an assembly with his archpastoral word.
At the end of the Eucharistic Canon, Bishop Theodorite ordained Subdeacon Athanasius Ogeruk into a deacon.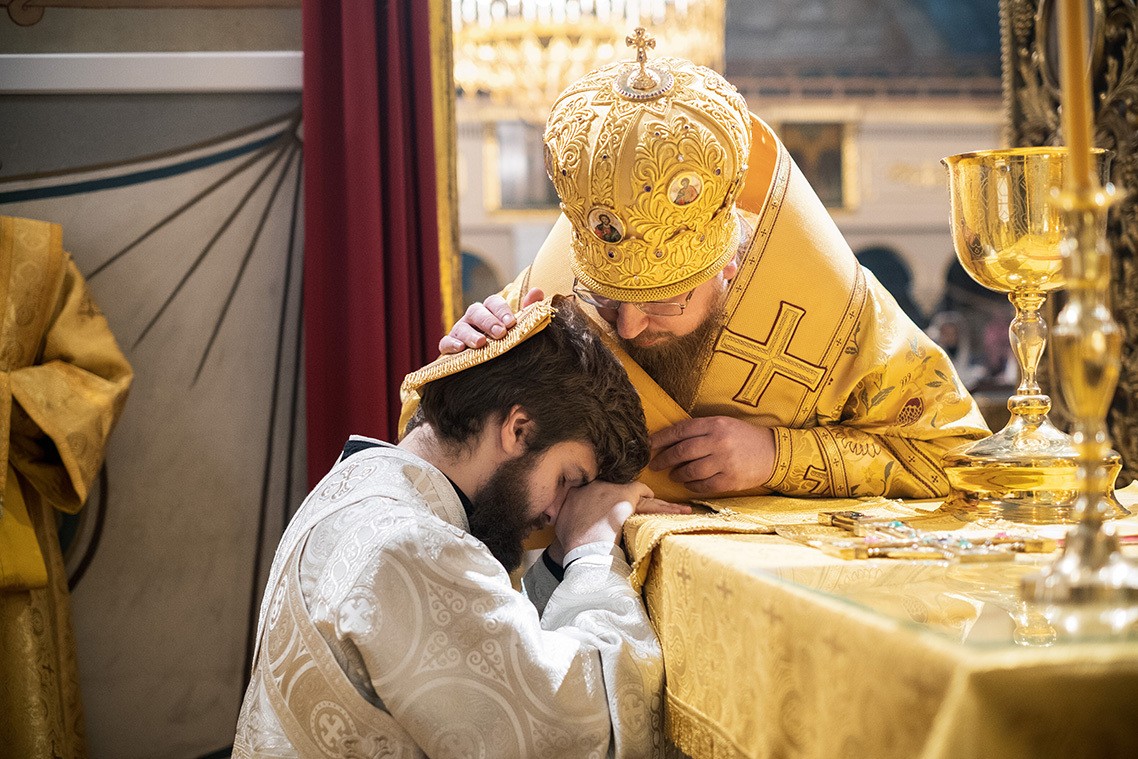 Hieromonk Damian (Voronov) gave a sermon, in which he spoke about the life and deeds of St. Nicholas. He said that the saint never spoke of his good deeds, but practiced a lot in ascetic labors and became an example of meekness and humility. Father Damian encouraged following St. Nicholas's example to be true Christians and light to all the people.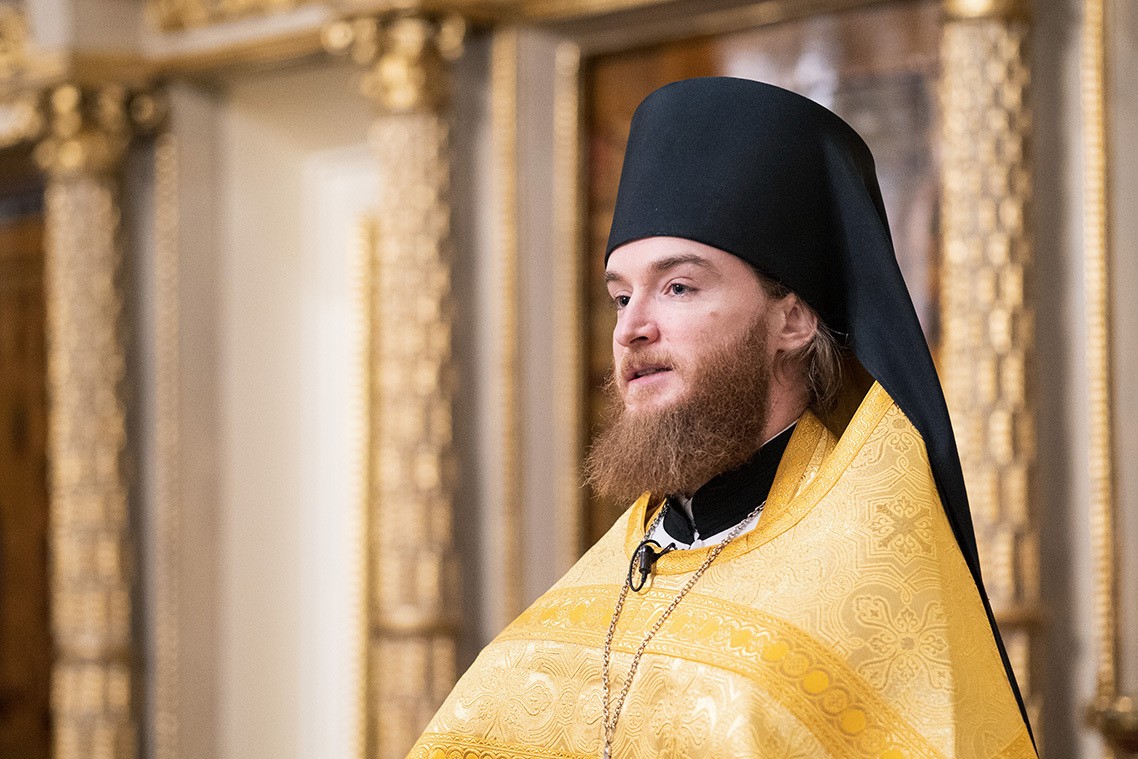 After the Divine Liturgy, the Rector greeted everyone with the feast of St. Nicholas.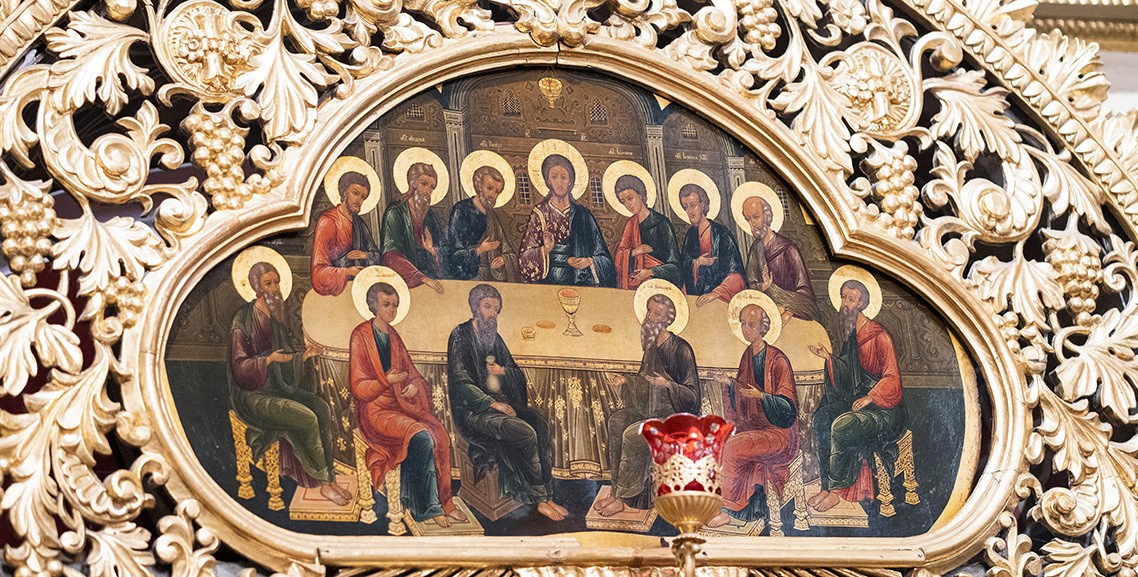 Bishop Theodorite also conveyed Holiness Patriarch Kirill's request to become blood plasma donors and thereby help the ones who are suffering from coronavirus.
Background information:
Chanting at the evening service performed by a male choir under the conduct of Hieromonk Nestor (Volkov) and a female choir led by S.P. Borovinskaya; during the Divine Liturgy, by a male choir under the conduct of V.V. Chuvilov and a female one led by S.P. Borovinskaya.
The MThA Press Office