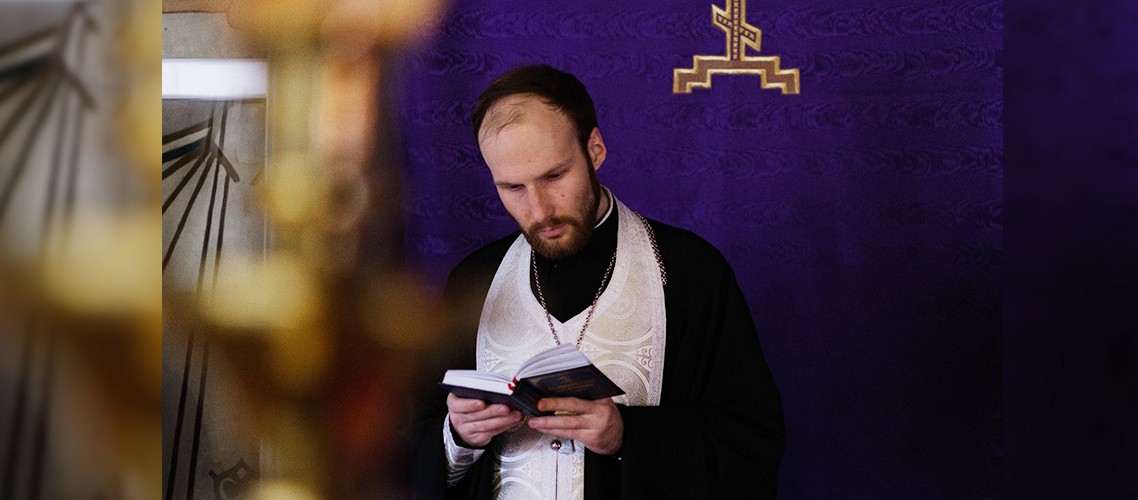 3 April 2021
Academy held divine services of the third week of the Great Lent
On April 2 and 3, the Academy held funeral services of the parental Saturday, the third week of the Great Lent.
Commemoration of the departed is an important part of a church life. Christians pray for mercy the departed ones and grant them the Heavenly Kingdom. This is how the believers fulfill the Savior's commandment, as I have loved you, that you also love one another. (John 13:34).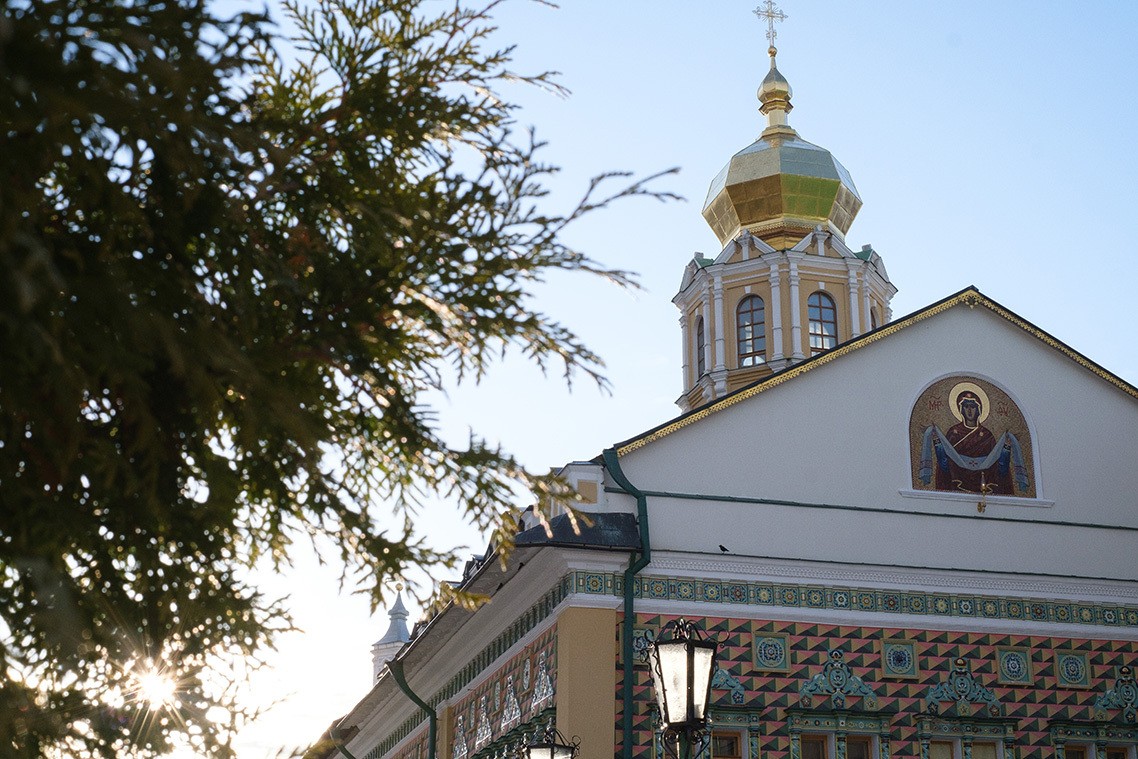 On April 2, Archimandrite Luka (Golovkov), Dean of the icon-painting faculty of the Moscow Theological Academy, headed the parastas services at the Intercession Academic Church.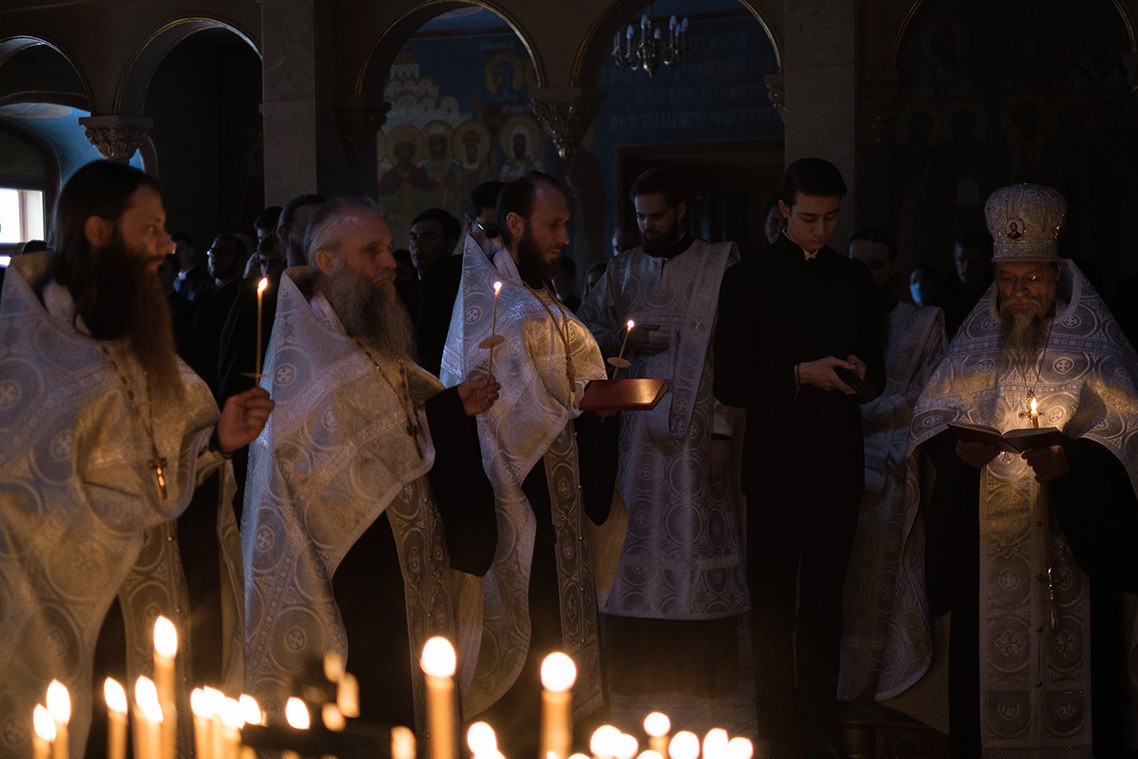 On April 3, the Bishop of Zvenigorod Theodorite celebrated the Divine Liturgy of St. John Chrysostom.
At the Hours, Bishop Theodorite elevated a first-year Master student Reader Yevgeny Firsa to the rank of a subdeacon.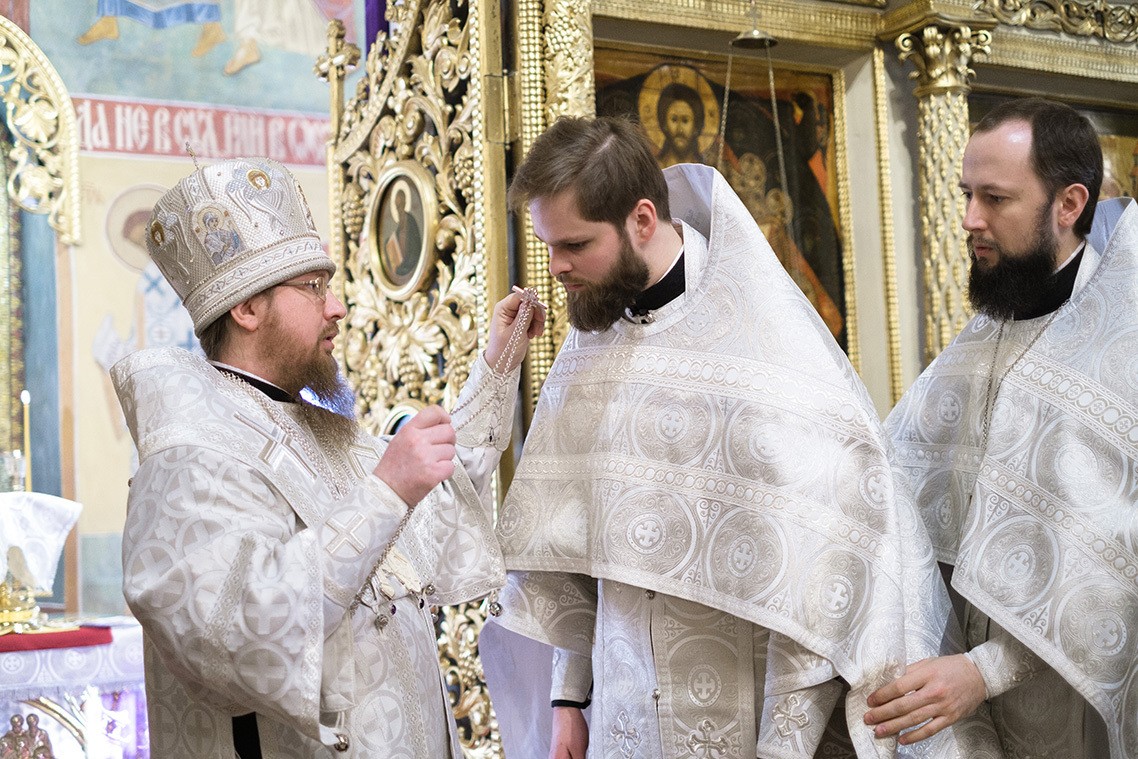 At the Divine Liturgy, Bishop Theodorite ordained Deacon Kirill Tarasenko, a first-year Master student of the Sretenskaya Theological Seminary, to the rank of a presbyter, and a first-year MThA Master student Yevgeny Firsa, to the rank of a deacon.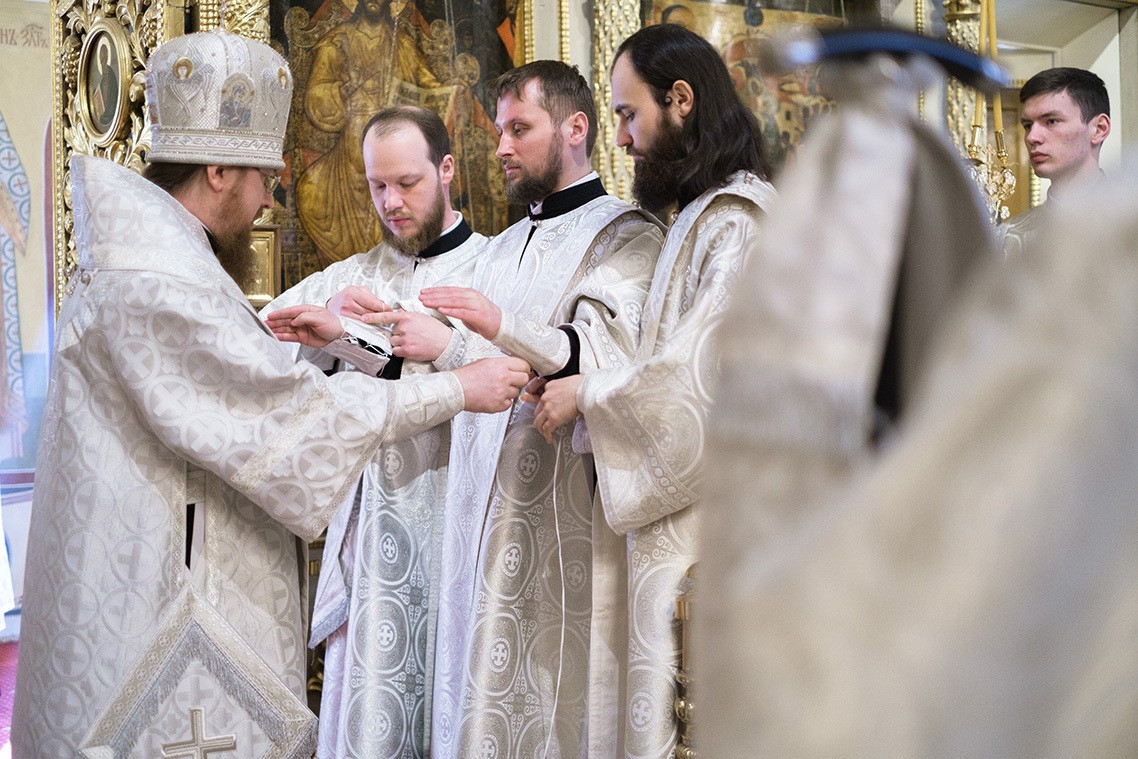 At the end of the Liturgy, Bishop Theodorite performed a memorial service for the newly reposed nun Tabitha (Gulidova).
Background information:
Chanting at the evening service performed a male choir under the conduct of V.V. Chuvilov. Chanting at the Divine Liturgy performed by a male choir led by Maksim Ivanchuk, 3rd year student of the Moscow Theological Academy.
The MThA Press Office