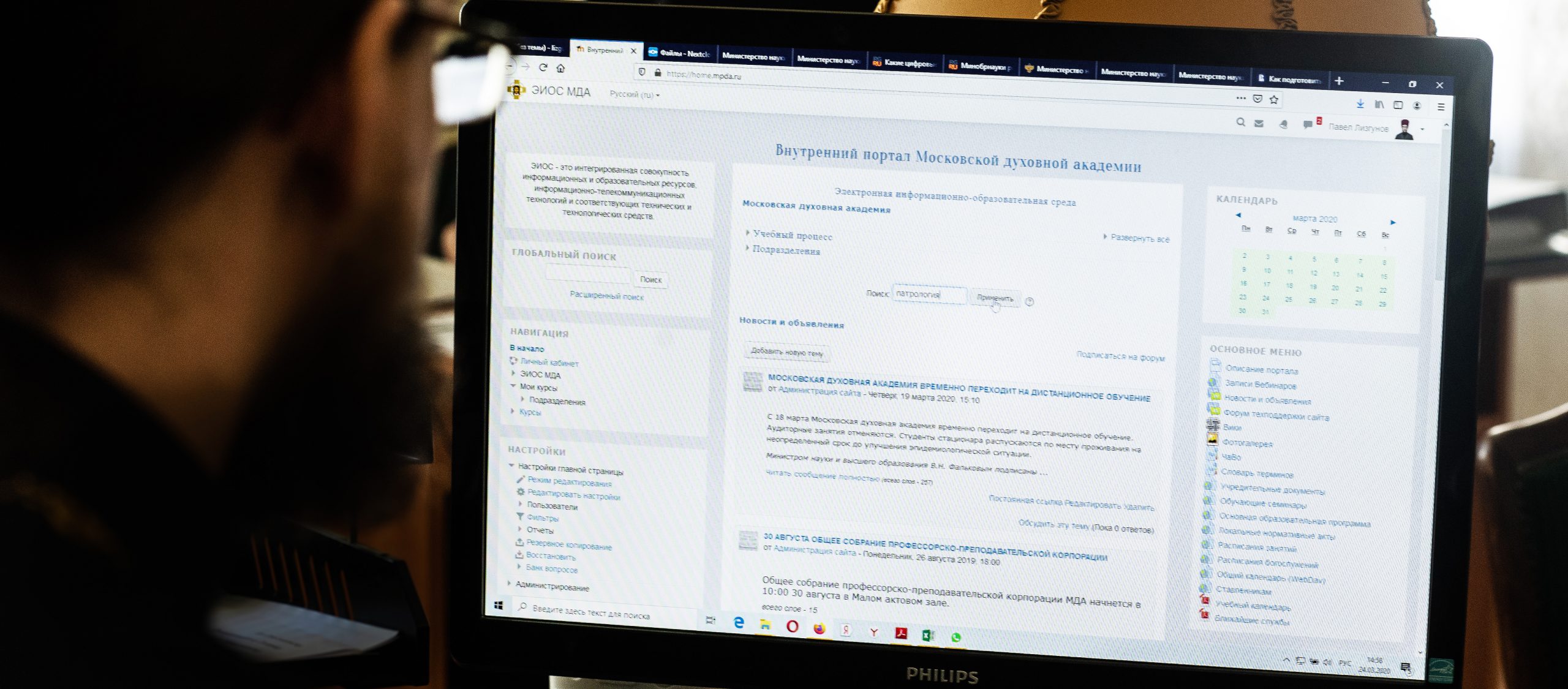 24 March 2020
The Academy hosts a series of training webinars on working in the EIOS
From March 20 to 25, a series of training webinars is organized for teachers of the Moscow Theological Academy on working in the Electronic Information and Educational Environment (EIOS), which is an academic distance learning platform.

Webinars were held via the BigBlueButton system and relayed in VKontakte «MDA Webinars» which gave an access to a larger number of participants. All video lessons were recorded and posted in the same group on VKontakte.
Priest Pavel Lizgunov, Vice-Rector for Academic work of the Moscow Theological Academy, and hieromonk Varnava (Losev), Developer of the Electronic Information and Educational Environment (EIOS), explained how to organize distance learning in the EIOS and make it more effective for students.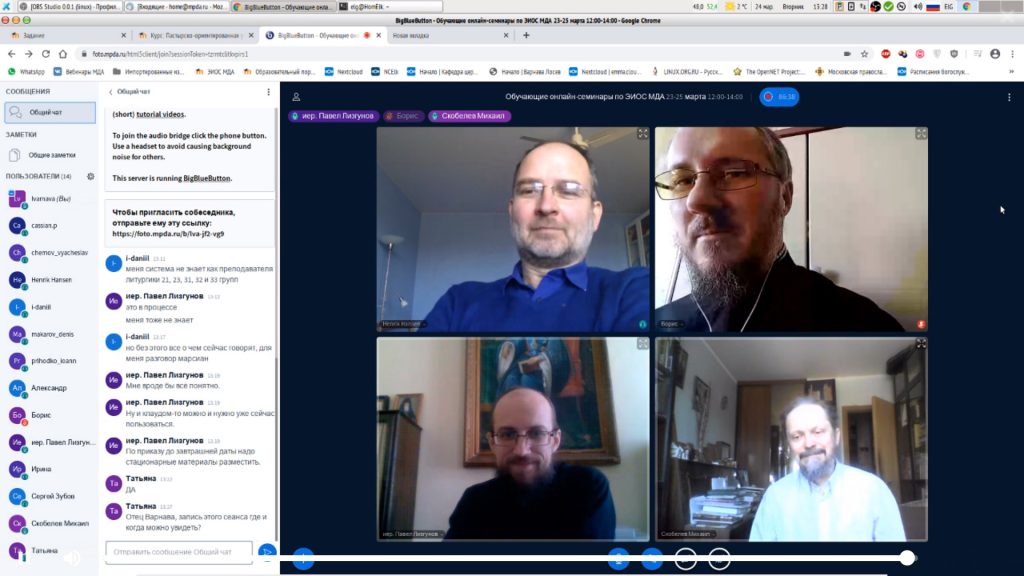 The MThA EIOS includes the Moodle e-learning and testing system, the BigBlueButton web conferencing platform and Nextcloud personal cloud storage.

The MThA educational environment enables teachers and students to access to the electronic library, the Academy external and internal data with personal accounts as well as other local information resources that provide educational materials, standard-setting documents, training programs, current results or grades and other information.

EIOS uses distance learning technologies to make the learning process more vivid and establish remote communication between participants.
The MThA Press Office