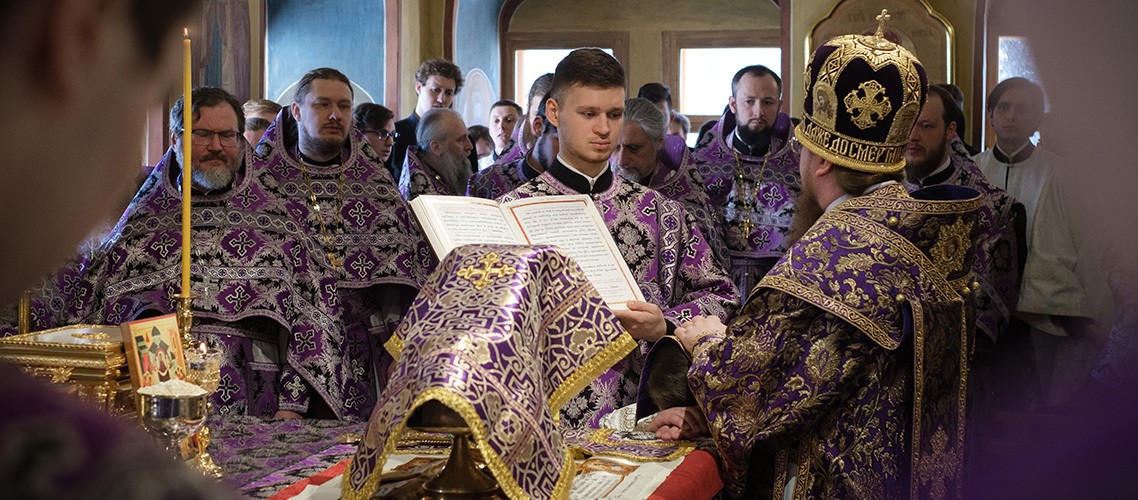 20 March 2022
The Academy honors the memory of St. Gregory Palamas
On the second Sunday of the Great Lent, the Holy Church honors the memory of St. Gregory Palamas.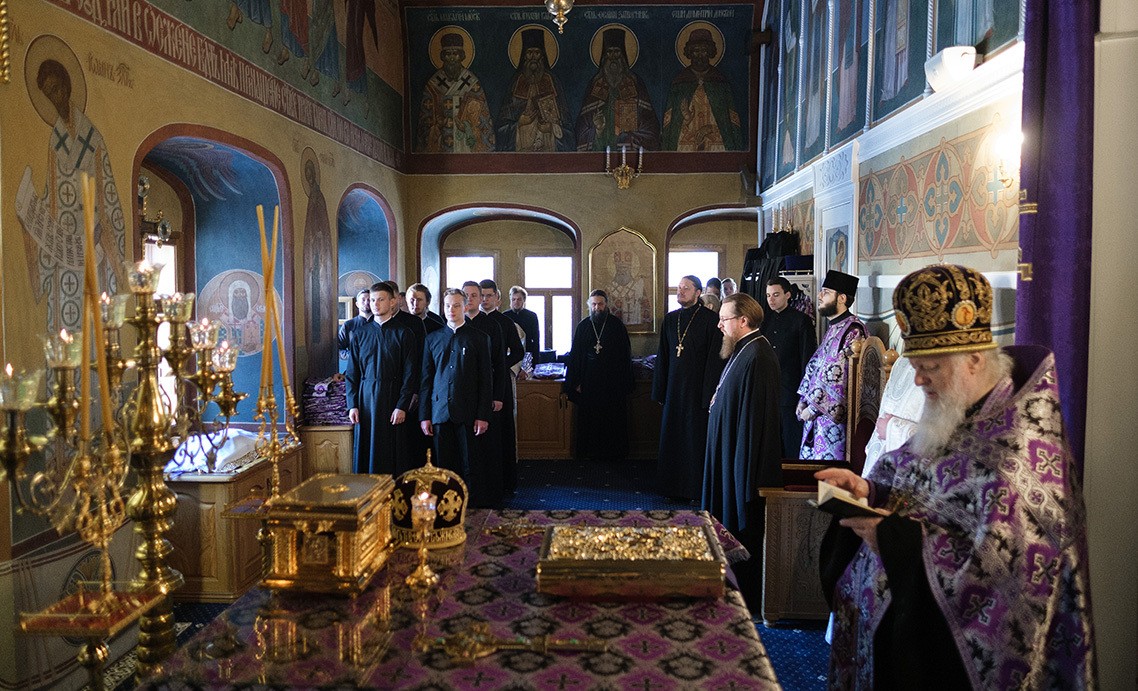 On March 19, the Bishop of Zvenigorod Theodorite performed an All-night vigil at the Intercession Academic Church. Kirill Krivonogov, a fourth-year undergraduate student, delivered a sermon.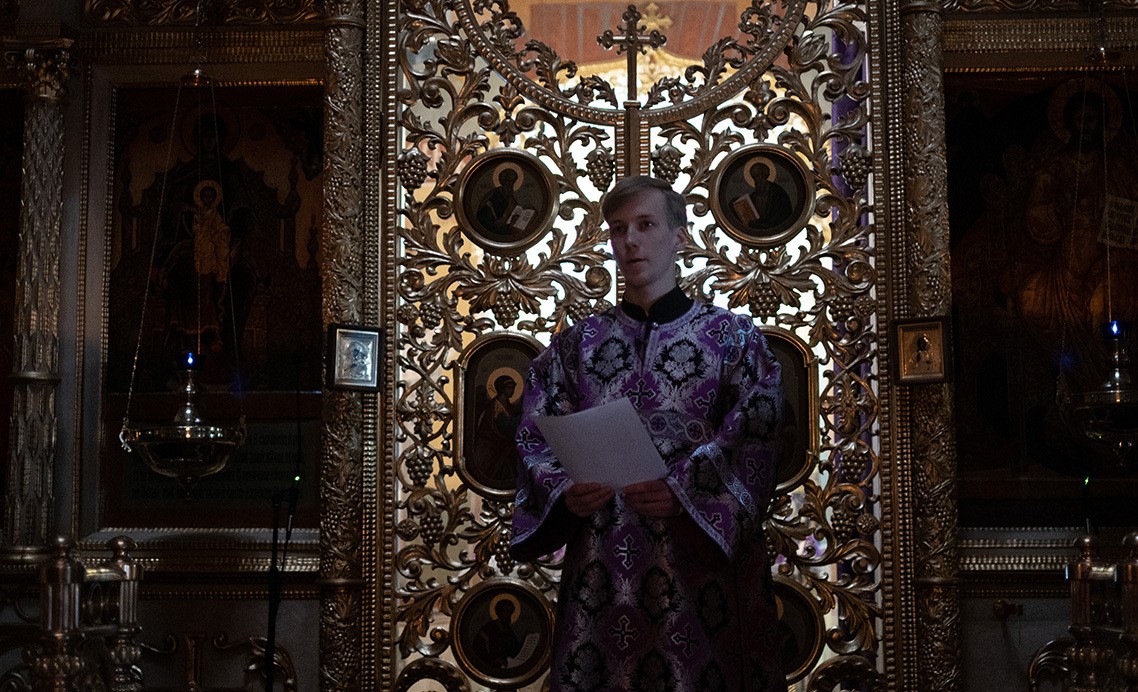 At the Canon, the Rector elevated Reader Stakhiy Kadyshev, a fourth-year undergraduate student, in to a rank of subdeacon.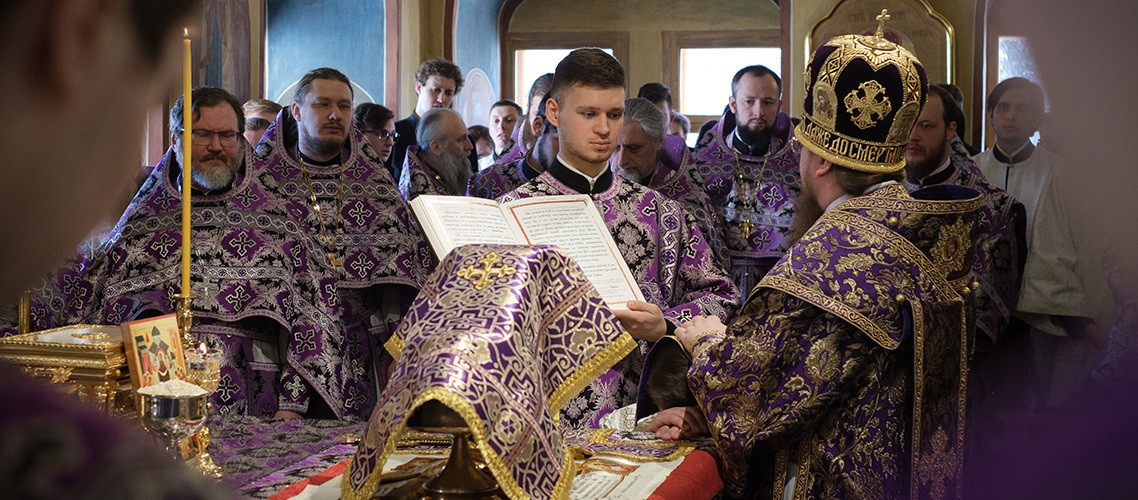 On March 20, Bishop Theodorite celebrated the Divine Liturgy of St. Basil the Great at the Intercession Academic Church co-served by teachers and students in the priesthood.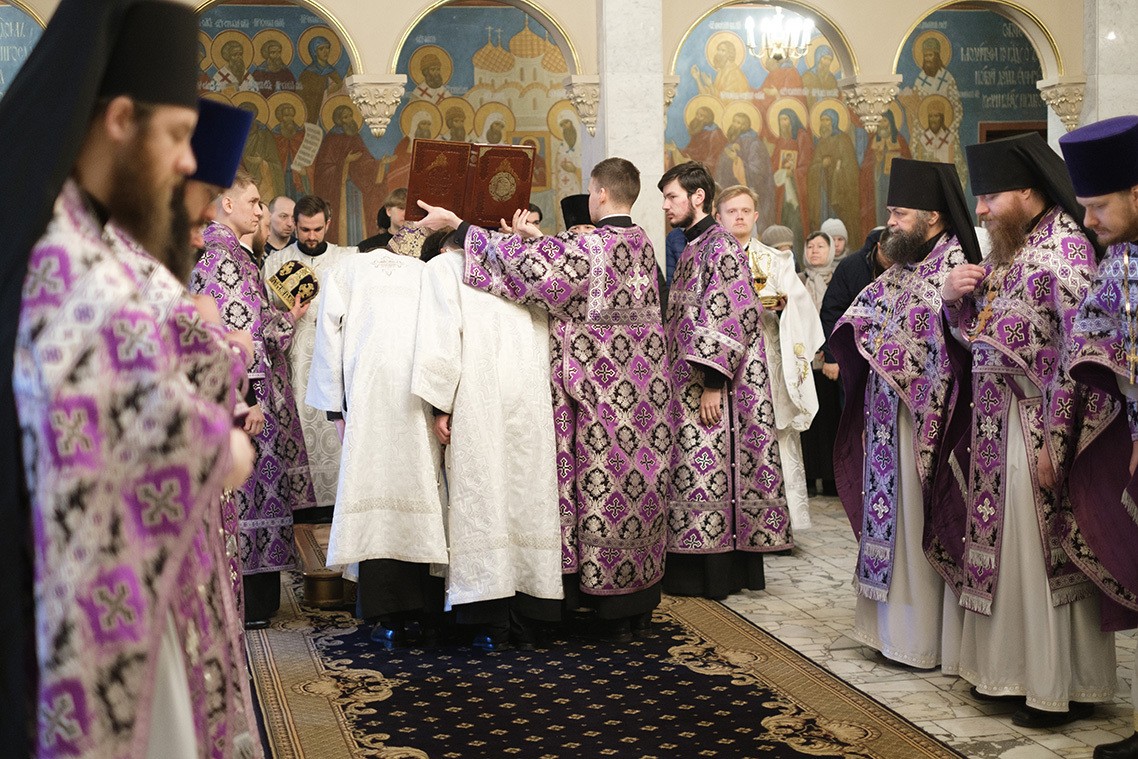 At the Antiphons, Bishop Theodorite tonsured third-year undergraduate students Georgy Bezlepkin, John Ostrovsky, Nikolai Savelyev, and Arkady Kotov as Readers.
After reading the Gospel, the Rector addressed an assembly with his archpastoral word.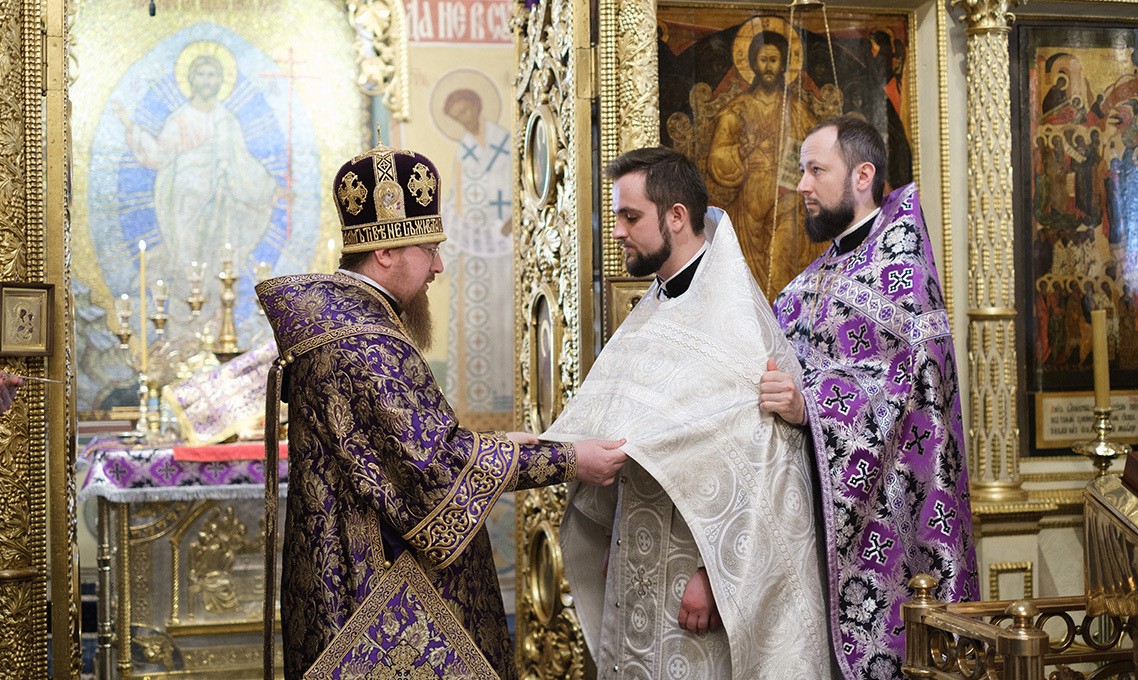 At the Divine Liturgy, Bishop Theodorite ordained Deacon Dimitry Fedorov, a first-year Master's student, into a presbyter and Subdeacon Stakhiy Kadyshev into a deacon.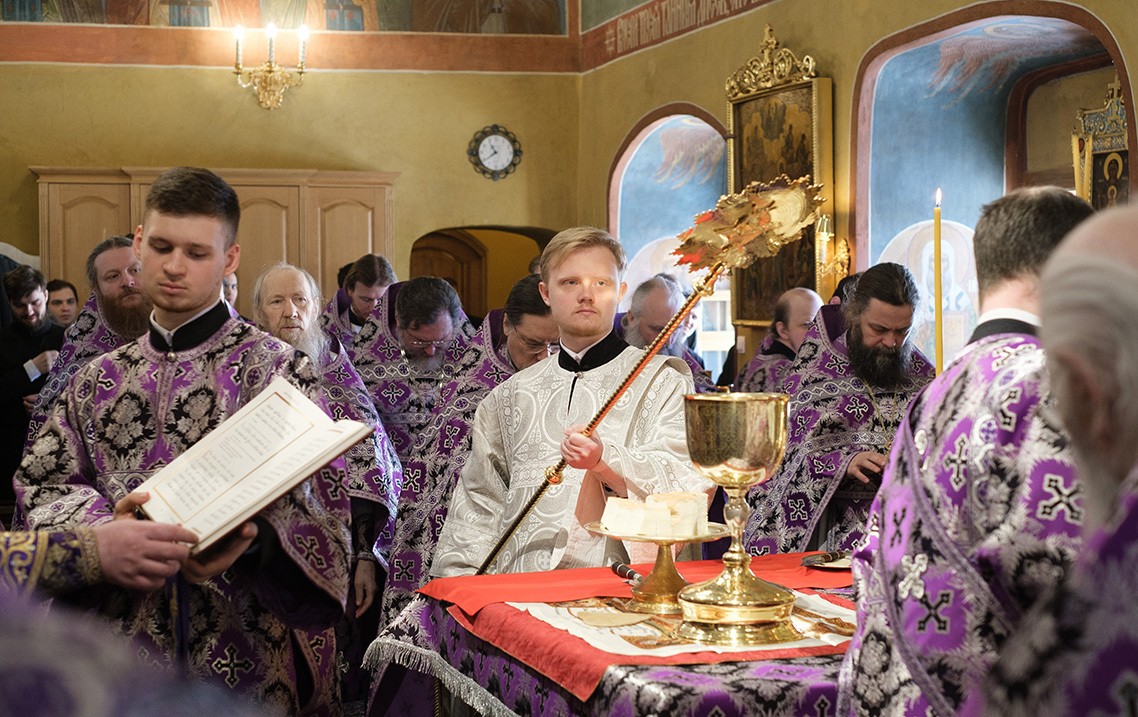 After singing the sacrament verse, Vasily Kuleshin, a fourth-year undergraduate student, delivered a sermon:
Prayer is a gift, but at the same time, it is hard work, because we might easily lose it. We are summoned to carry it through our lives and pay attention, because our enemies, which are our sins and vanity, try to snatch it».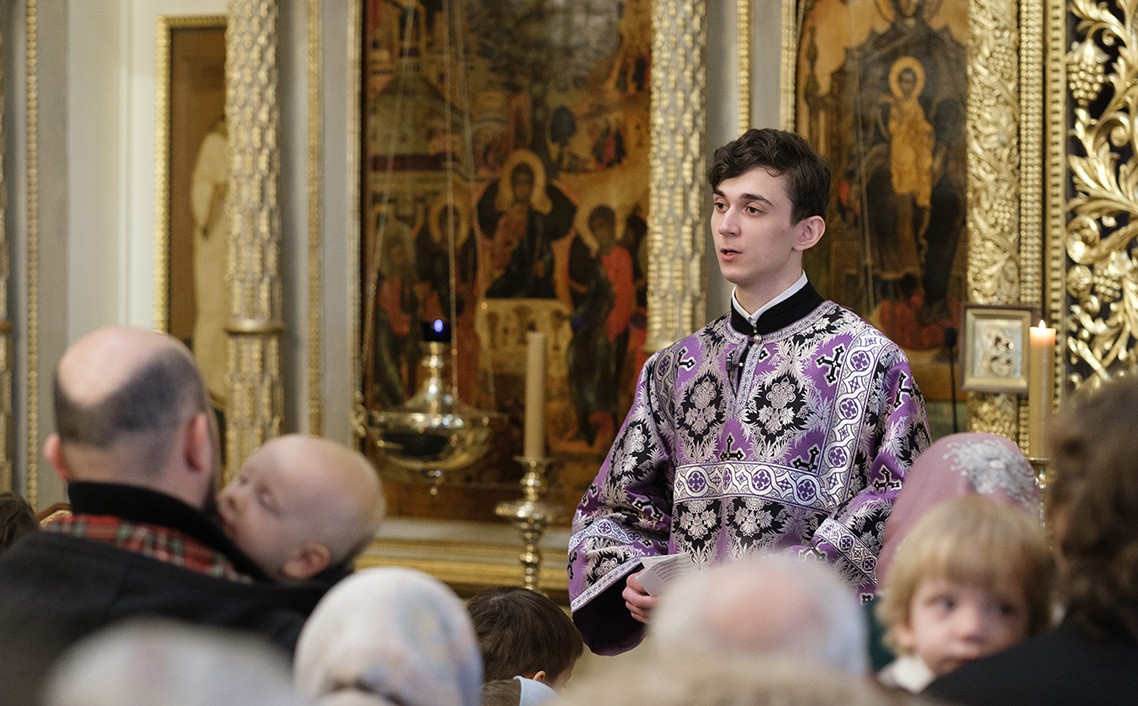 Then Hieromonk Varnava (Losev), Dean of the Academic church, read out the appeal of His Holiness Patriarch Kirill of Moscow and All Russia from March 16th connected with the events in Ukraine. His Holiness the Patriarch called on all the faithful children of the Russian Orthodox Church daily read the canon to the Most Holy Theotokos until the end of the Great Lent.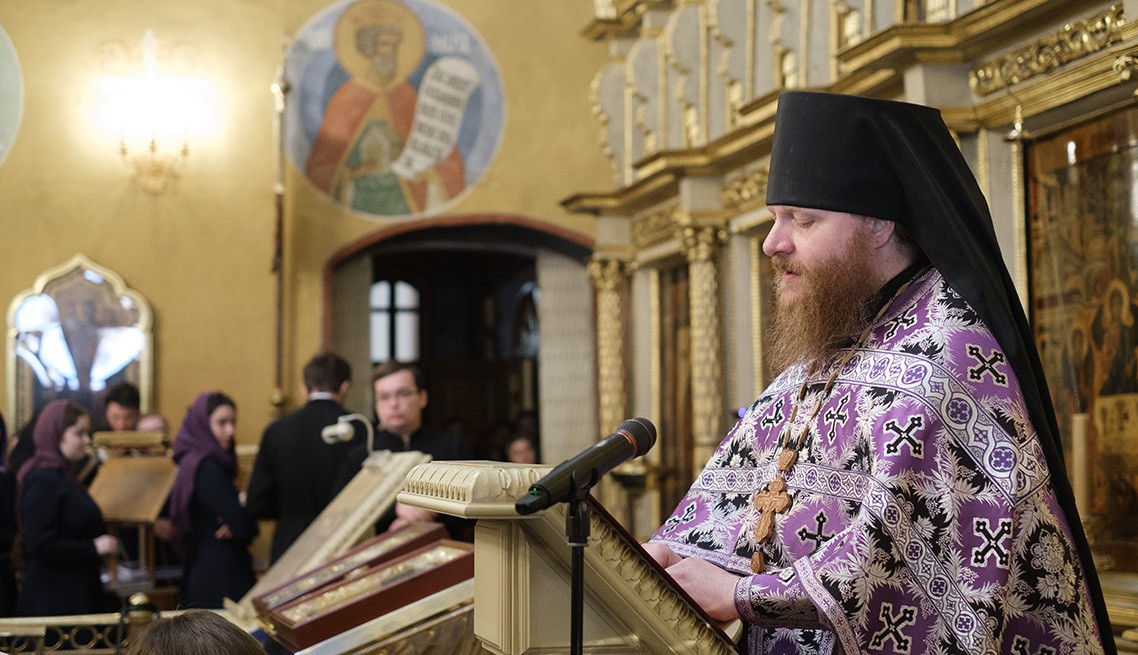 Background information:
Chanting performed by a male choir under the conduct of E.V. Borovinsky and a mixed choir led by S.P. Borovinskaya.
The MThA Press Office