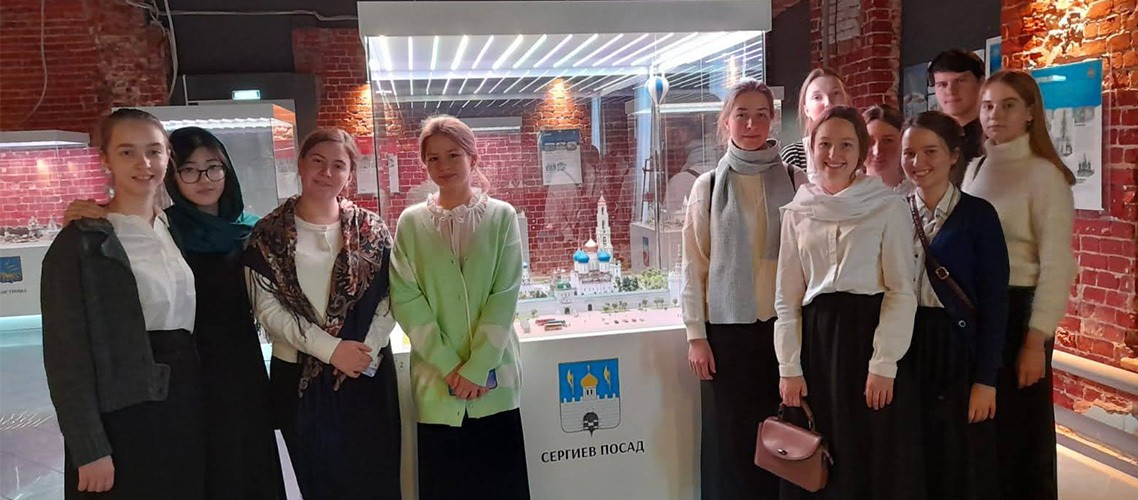 19 January 2022
The MThA students visited a museum "ART-MAKET" in Sergiev Posad
On January12, first year students of the Church-singing art faculty at the Moscow Theological Academy visited the museum of architecture of the Golden Ring of Russia in miniature "ART-MAKET".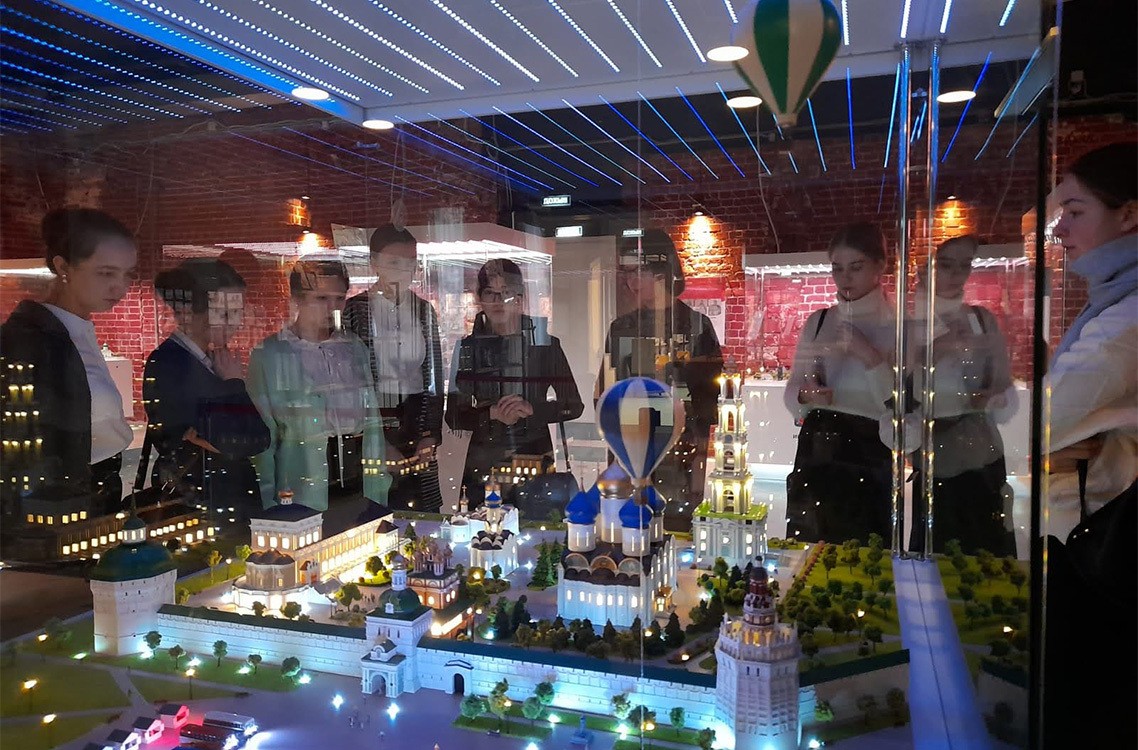 This charitable event became not just pleasant leisure time for students, but also a vivid illustration of the Russian history course, which is a compulsory part of theological schools programs.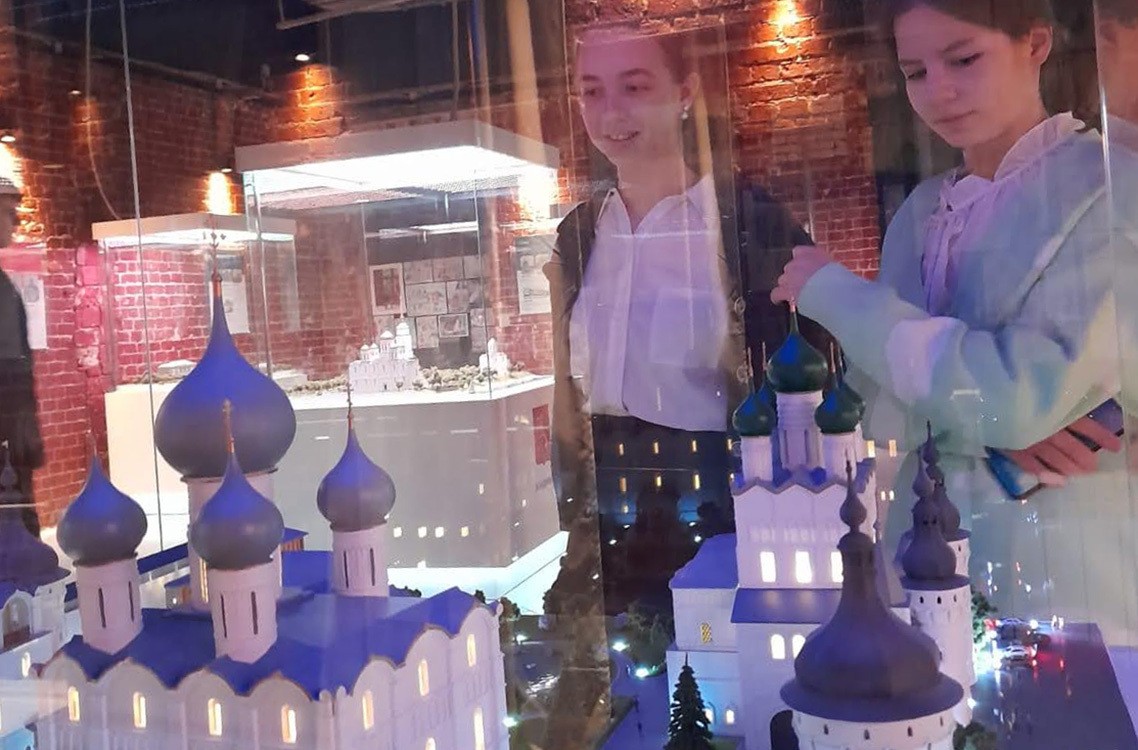 The excursion enthralled the students with the history of Russian architecture and art from the XII ― beginning of the XX century; Russia spiritual heritage associated with such great names of the Russian Orthodox Church as St. Sergius of Radonezh and his pupils and the glorious past of our country, its great princes, kings and heroes.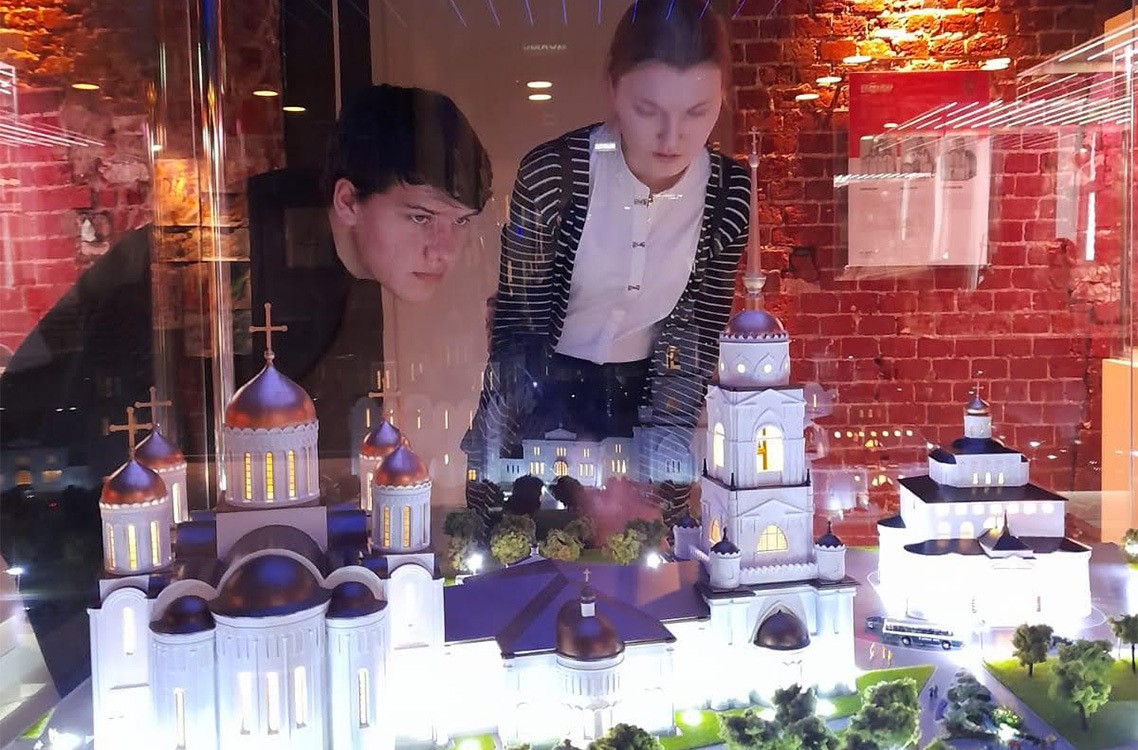 After the tour, the students had some free time to have a close look at the unique models with architectural sights of eight cities of the Golden Ring, launch interactive effects and take photos. As a gift from the museum, they received New Year's cards and a Sergiev Posad tourist map.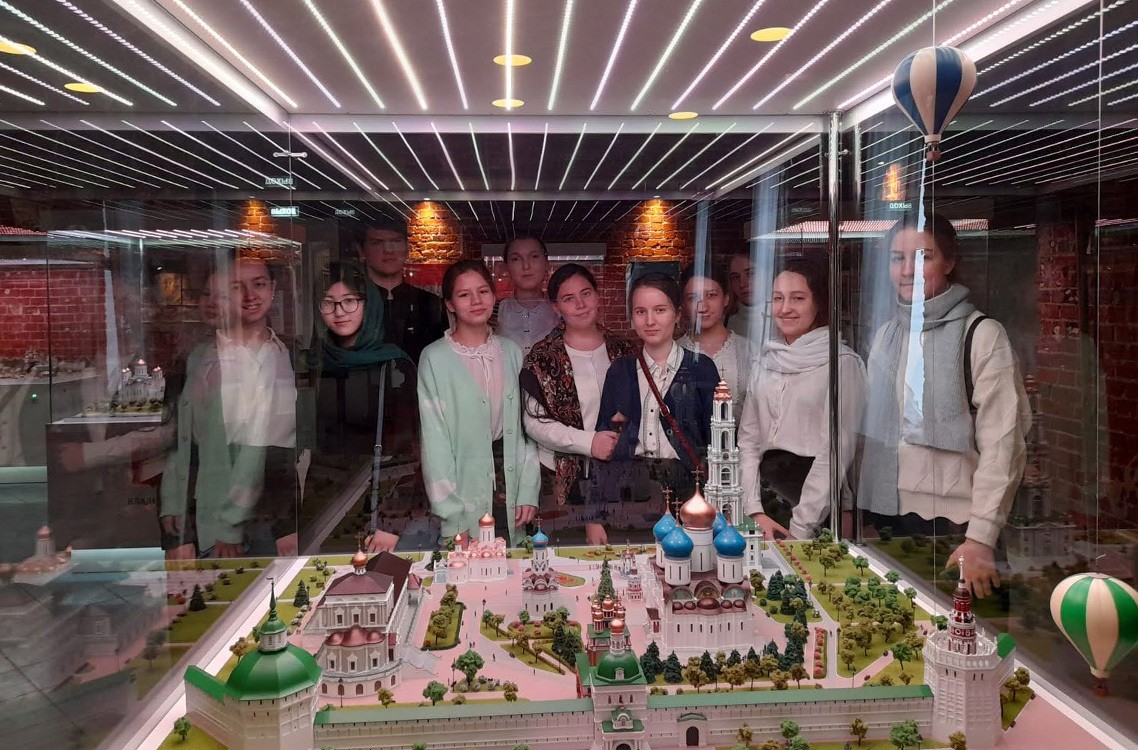 Background information:
Museum of architecture in miniature "ART-MAKET" is located in a historic building in 7, Karl Marx Str., Sergiev Posad.
It presents interactive models with iconic architectural objects of 8 cities of the Golden Ring of Russia.
The museum is open to the public daily from 10.00 to 19.00.
MThA Press Office