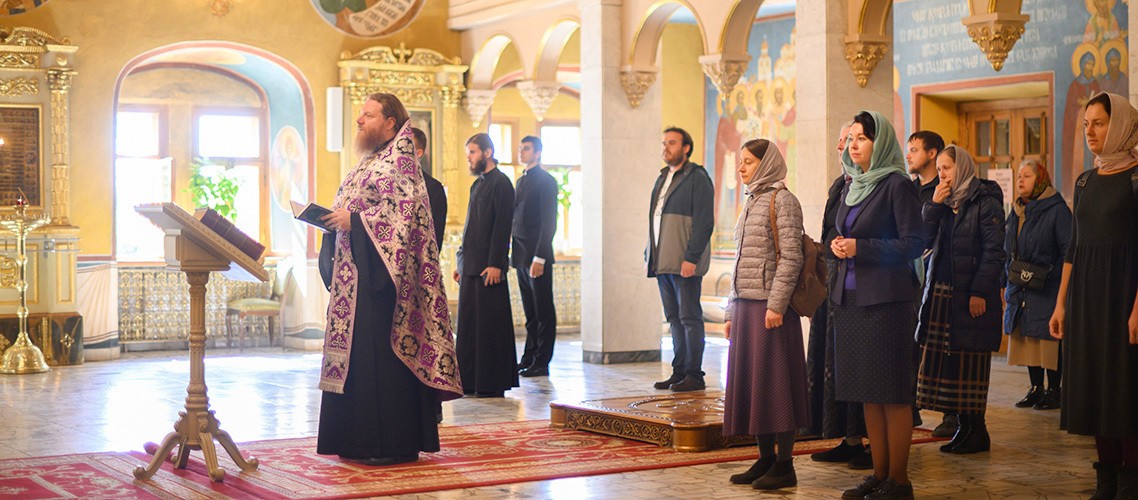 12 September 2022
Classes began in theological courses at the MThA Missionary Department
Go therefore and make disciples of all the nations, baptizing them in the name of the Father and of the Son and of the Holy Spirit, teaching them to observe all things that I have commanded you; and lo, I am with you always, even to the end of the age (Mathew 28, 19-20). To be able to teach others, a Christian has to become Christ's disciple himself. On that day, classes for the ones who want to know Orthodox faith deeply and help others began at the Academy.
On Sunday, September 11, students of theological courses prayed at the Divine Liturgy in the home church of the Moscow Theological Academy. At the end of the service, Hieromonk Varnava (Losev) officed a prayer service before the start of courses.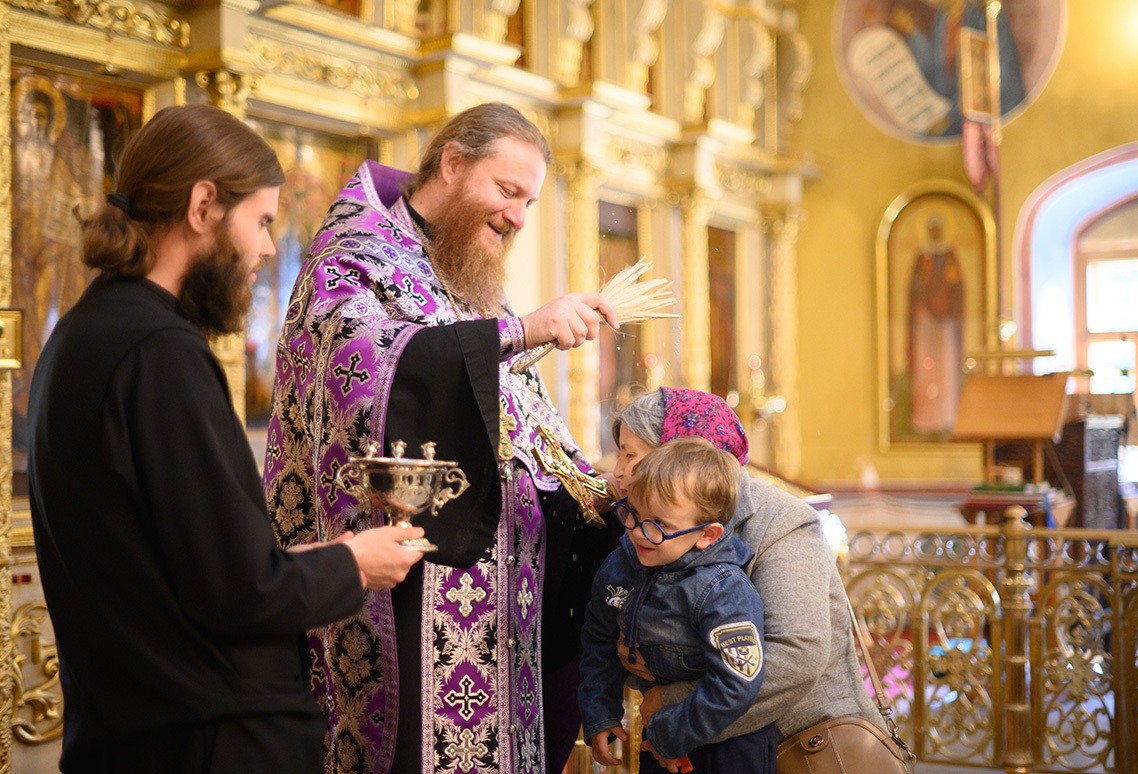 After the prayer service, Hieromonk Varnava delivered a sermon:
It is a beginning of an academic year. We are going to study Theology, Church History and other subjects telling about God and His deeds in the world. The knowledge of God Himself is the Gospel of the day. Let the little children come to Me, and do not forbid them; for of such is the kingdom of heaven (Mathew 19, 14). Being people of different age and social status, let us become childlike. What qualities do children have? First of all, it is simplicity and gentleness. At the same time, the Lord calls us to be wise as snakes and meek as doves. The wisdom we are looking for is pure and divine. Today we heard that the Lord taught His wisdom to the unlearned disciples. They were not scientists, but ordinary fishermen. The Lord revealed them His greatest wisdom. They left everything and followed Christ. In contrary, St. Isaac the Syrian learnt the wisdom from God's commandments and books in order to gain the purity of heart.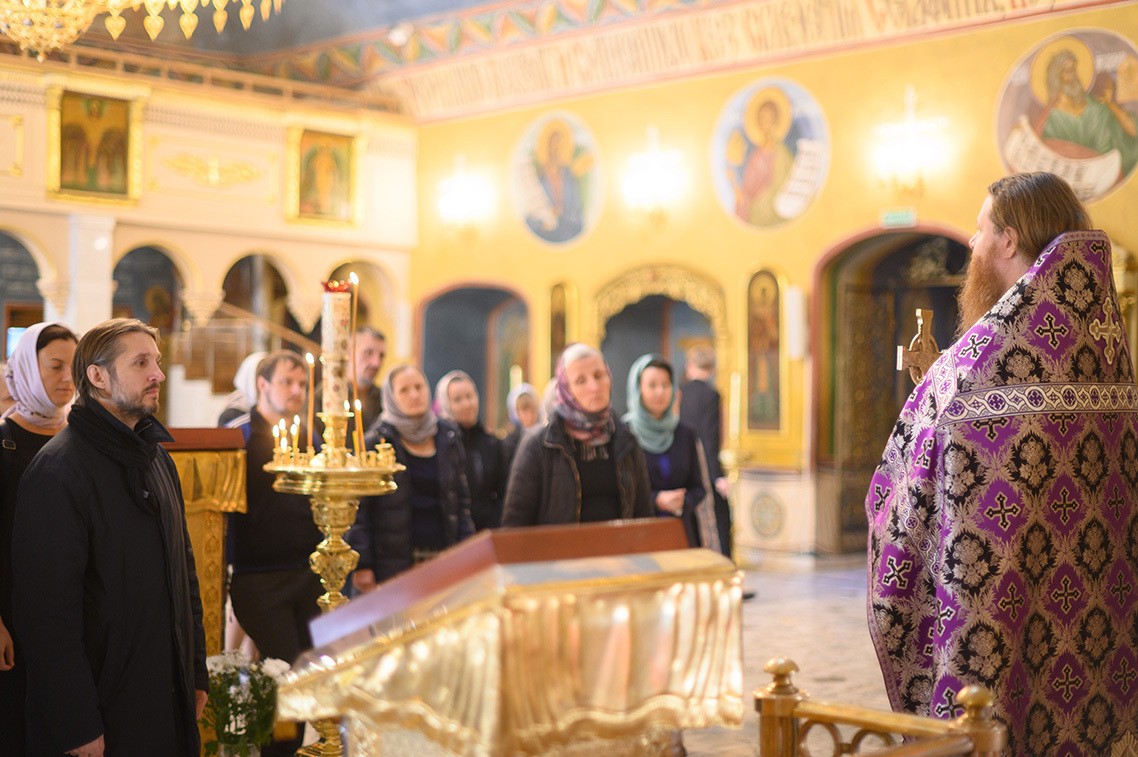 After the sermon, Hieromonk Varnava blessed the worshipers and sprinkled holy water.
Then they took a group photo.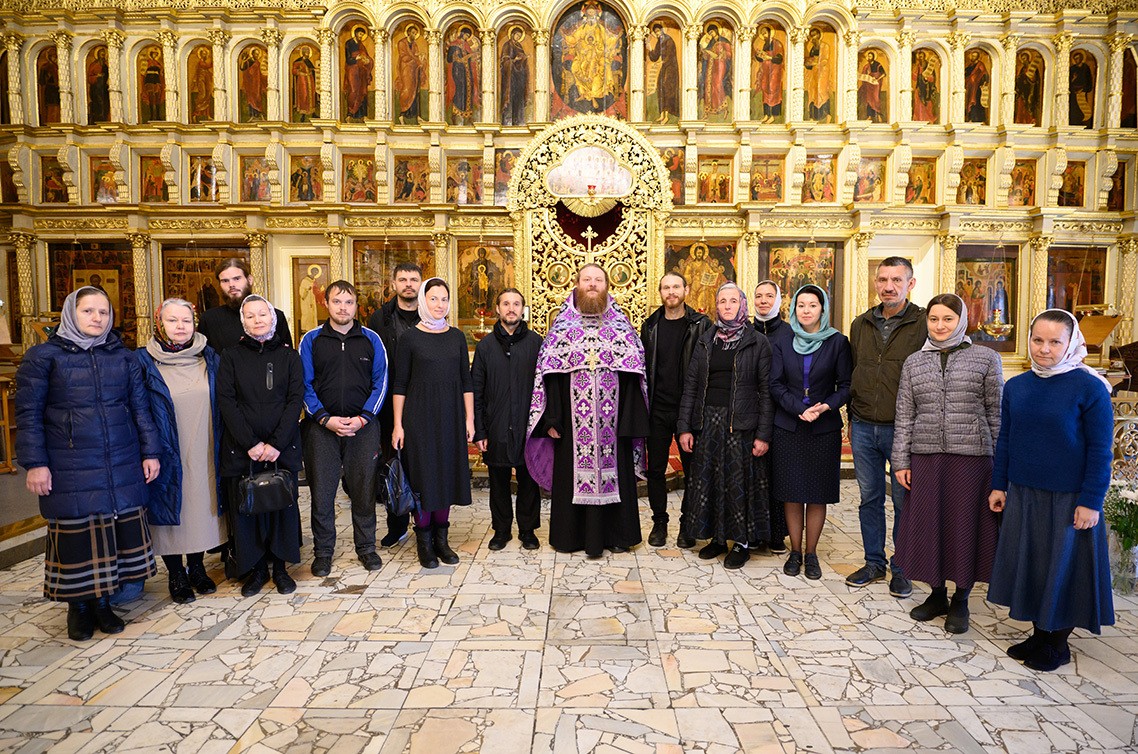 Background information:
Chanting performed by a choir of theological course students.
Evening courses for elementary theological education at the Missionary Department of the Moscow Theological Academy are aimed to train Orthodox missionaries and catechists, parish specialists, as well as for everyone who wants to get to know the Orthodox faith deeply.
The MThA Press Office