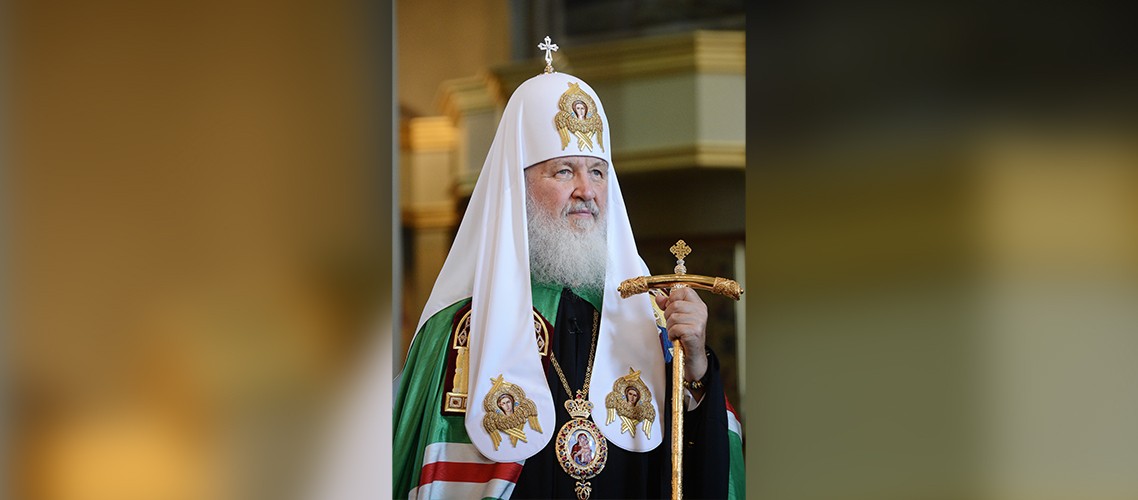 20 November 2021
Greeting on the 75th anniversary of His Holiness Patriarch Kirill from the Rector, teachers and students of the Moscow Theological Academy
Your Holiness!
On behalf of the teachers, mentors and students of the Moscow Theological Academy, please accept my best wishes and sincere congratulations on your 75th anniversary.
With your deepest faith, paternal care for the welfare of the people of God and unrelenting concern for the strengthening of the Orthodoxy Church unity, you give us a good example of a true apostolic zeal and selfless service to the Lord and His Holy Church. With all your strength and talents you tirelessly carry out your Patriarchal service and by your personal example and an inspiring word of preaching bring peace and quite to the Russian Orthodox Church.
Taking an opportunity, I would like to express my sincere and deep gratitude for your archpastoral care, paternal attention and active participation in the life of the Moscow Theological Academy.
On the day, when you celebrate your 75 birthday, the entire Russian flock eagerly glorifies the Creator and His Providence guiding you from your very youth to serve the Lord. Let me wish you, Your Holiness, peace, joy in the Holy Spirit, strength and God's help in bearing the arduous Patriarchal Cross for the benefit of the Russian Orthodox Church and the Fatherland.
Many Good Years!
Asking for your archpastoral prayer and blessing,
THEODORITE,
The Bishop of Zvenigorod,
Rector of the Moscow Theological Academy,
With teachers and students,
November 20, 2021.