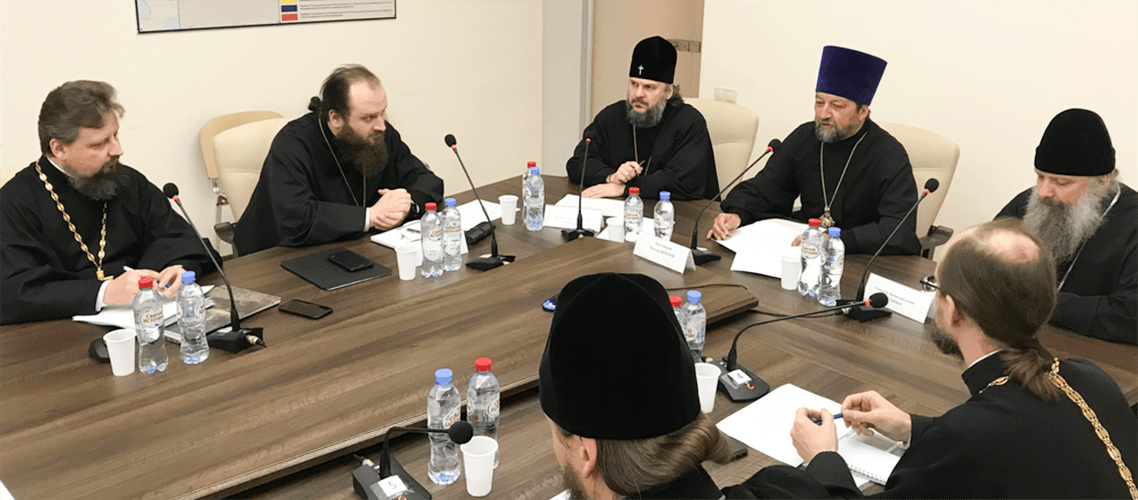 20 February 2020
Rector of the Moscow Theological Academy took part in the meeting of rectors and representatives of Moscow region theological institutions.
On February 19th the Training Committee's meeting between rectors and administration staff of theological institutions took place in an St. Andrew monastery conference hall. Rector, the bishop of Zvenigorod Pitirim represented the Moscow Theological Academy. Priest Maxim Kozlov, Head of the Training Committee, chaired the session.
In the framework of preparing a report on developing interuniversity cooperation, which will be presented at the next session of the High Church Council, participants discussed some aspects of improving Master's programmes, information supply and administrative process.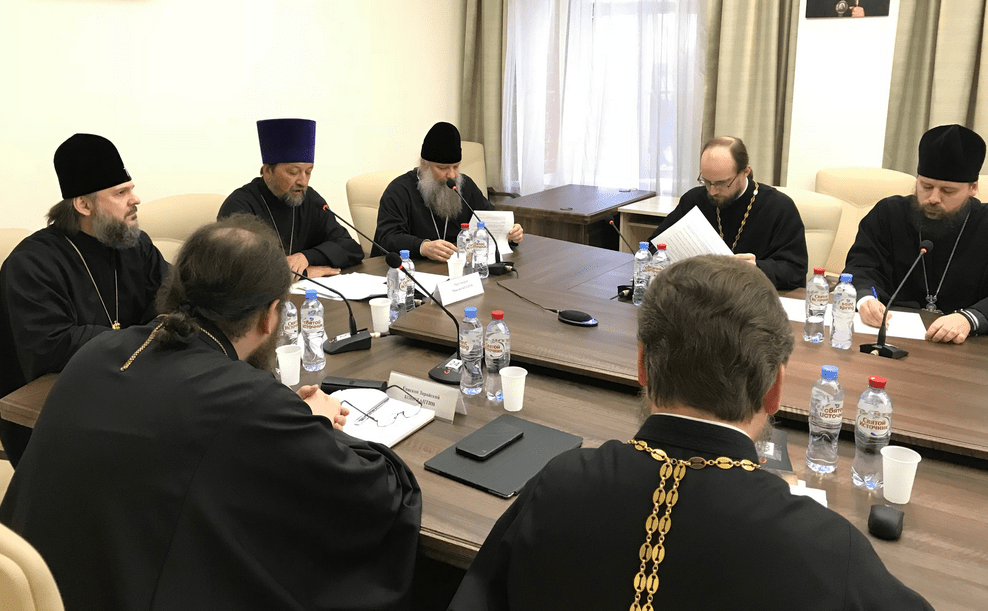 During the discussion the ways of improving the quality of academic work as well as some issues of the educational process were mentioned. All participants marked the importance of libraries functioning and an easy access to their stocks for teachers, students and researchers.
To solve vital issues of theological education, administrative and educational experts together with priests experienced in pastoral service were invited. So it gave an opportunity to discuss topical questions from different points of view and serve interests of all representatives.
The format of the meeting showed itself highly fruitful so all the participants expressed a wish to use it in the future.
Background information:
Representatives of the Moscow Theological Academy were the bishop of Zvenigorod Pitirim, MThA Rector; priest Pavel Lizgunov, Acting Vice-rector for academic work; archpriest Alexander Abramov, Deputy rector for development.
The MThA Press Office/Study Committee website