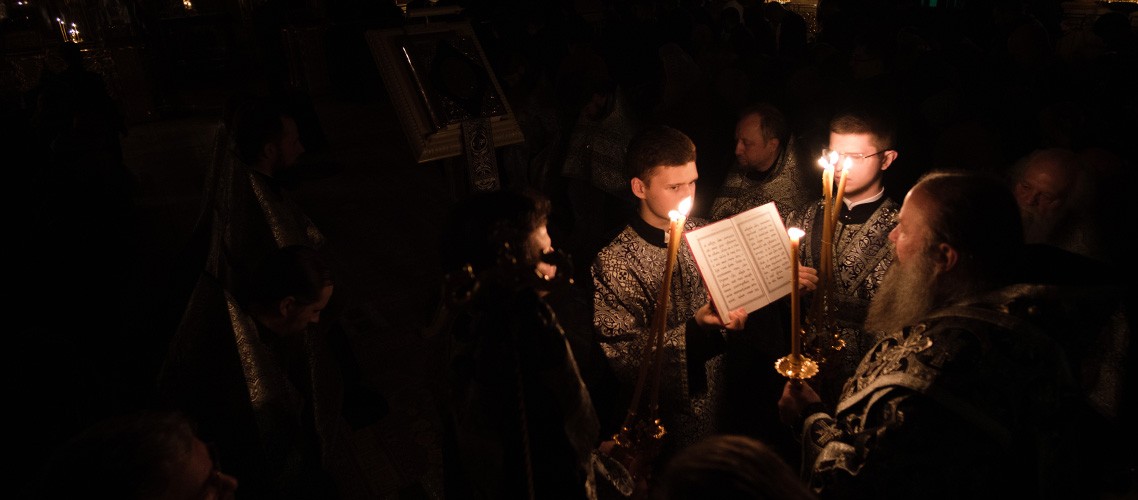 12 March 2020
Rector of the Moscow Theological Academy led a service with an akathist to the Passion of Christ
The Great Lent resembles the way to Resurrection. The Christians remember that before the triumph of life over death the crucifixion of the Lord had to take place on Golgotha. These days the Church recalls the Savior's Cross Sufferings and a sense of the feat done by Christ through particular fast prayers.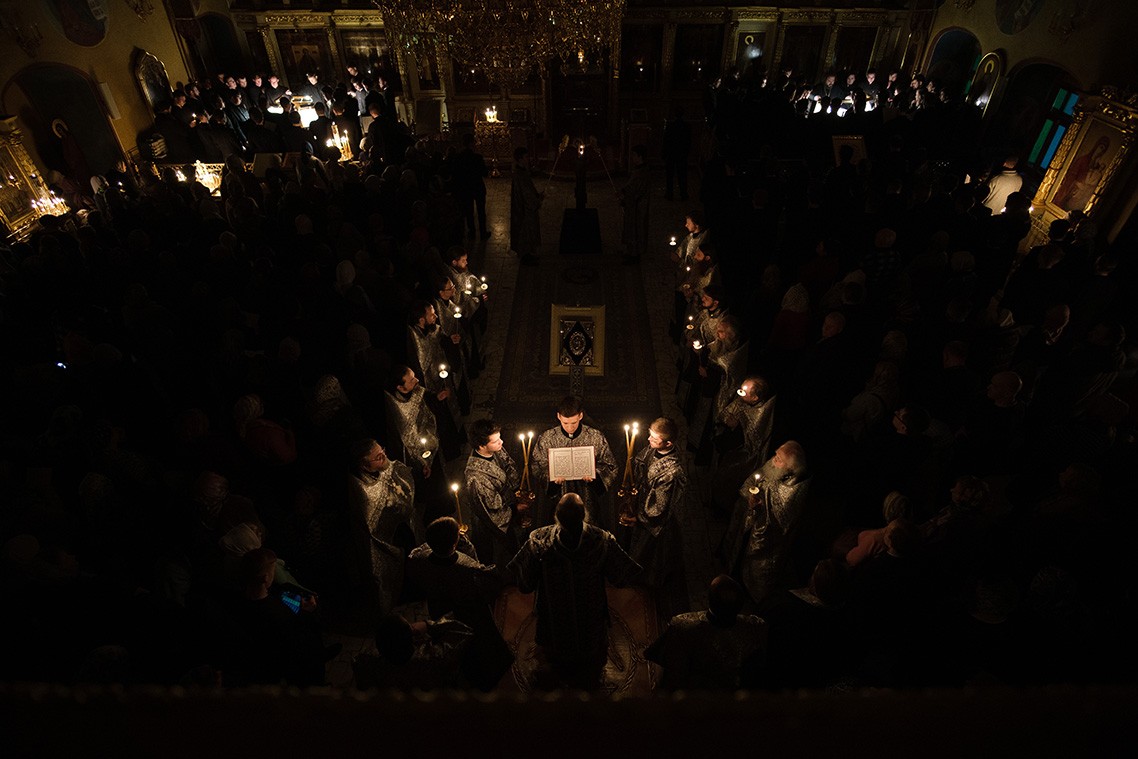 The "Passion" means "suffering" in Latin. A consistent passion service was created by the Metropolitan of Kiev Peter (Mogila) in the middle of the XVII century. The main content of the akathist read by the clergy, emphasizes the Suffering of the Lord and His deed of saving all mankind. Then portions of the Gospel that describe those events are read. A service of the Passion is performed four times a year during the second, third, fourth and fifth weeks of the Lent.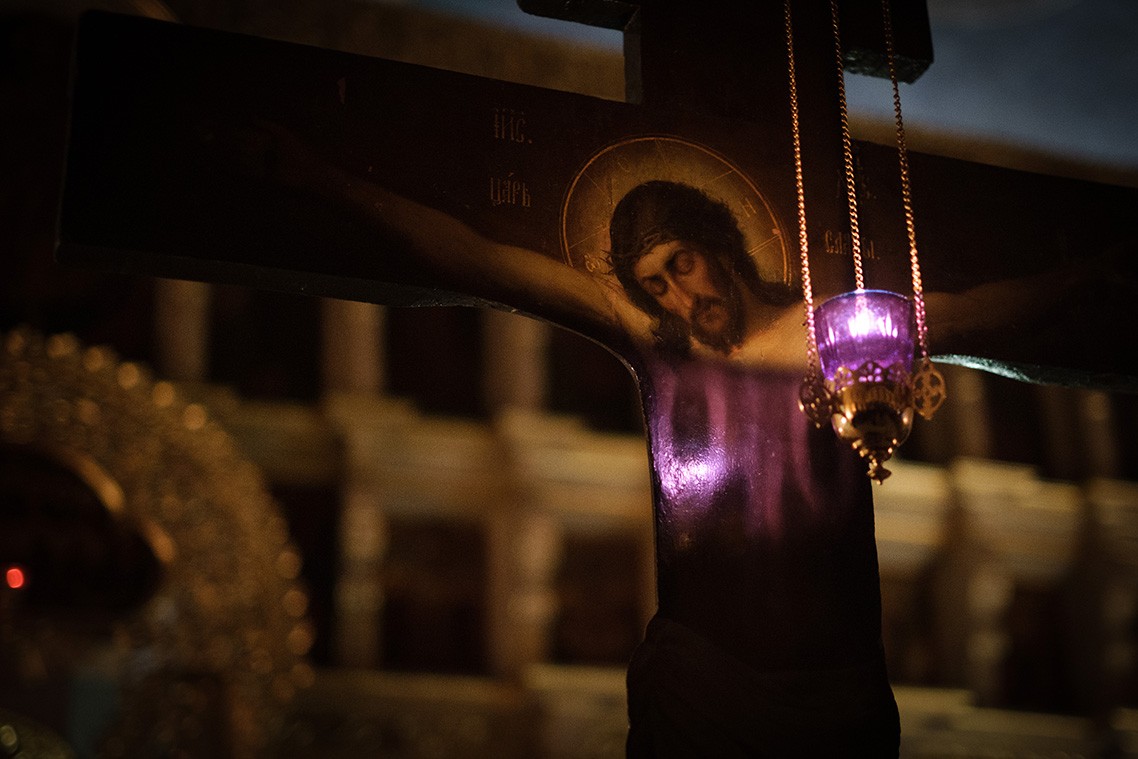 On March 11, the bishop of Zvenigorod Pitirim, Rector of the Moscow Theological Academy, performed the first passion service this year in the home Church of the Intercession of Theotokos together with the academic clergy.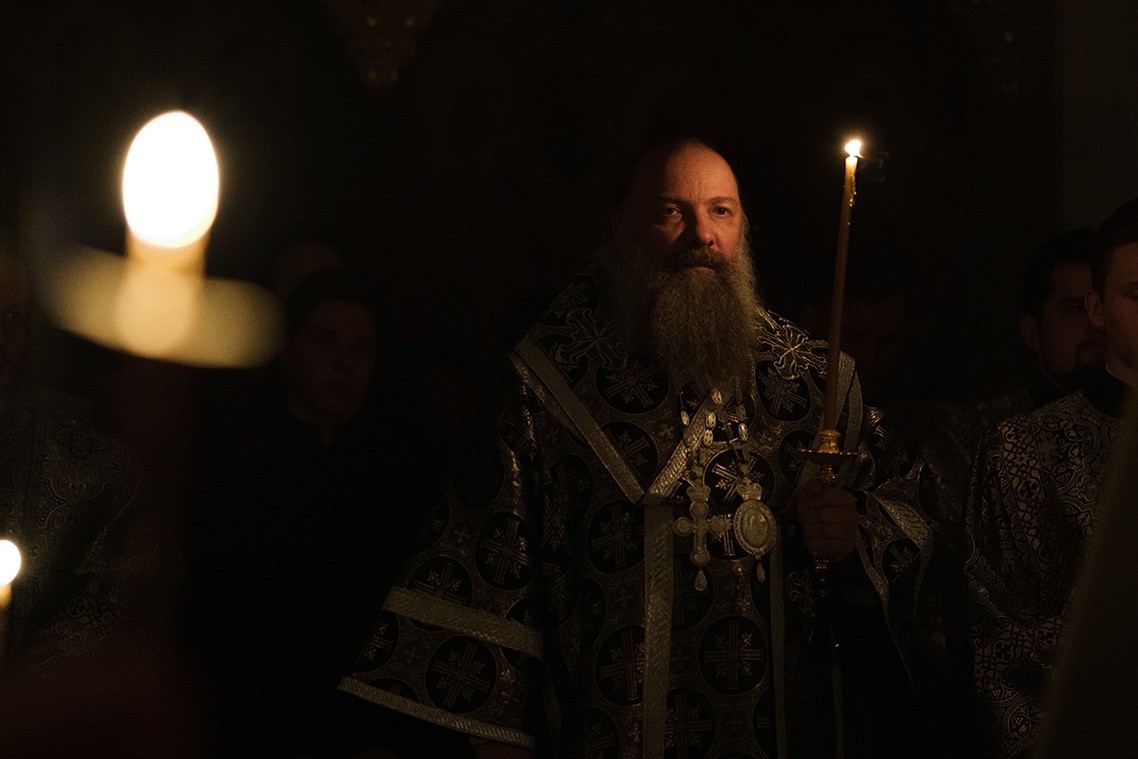 At the service a four-year student Bogdan Belashov said a sermon in which he encouraged to trust the Lord:
The will of Our Creator is always good. But you need to understand that this "good" has nothing to do with our earthly concept of "good." For us, "good" means coziness, calmness and contentment, however, all these terms are momentary or temporary; they do not help us to development, but, in contrary, prevent us from doing so, if not lead to degradation. The divine grace, in Its turn, always has an eternal perspective, it encourages us to move towards reaching holiness and deification».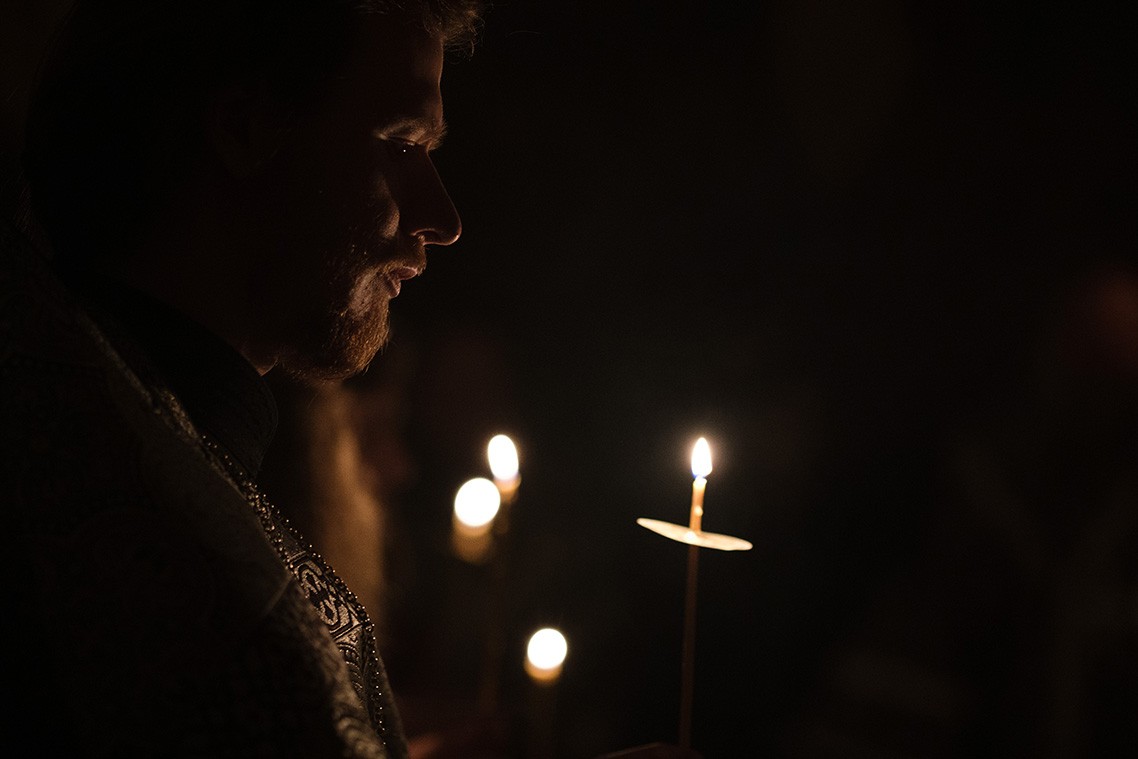 Deacon Dimitry Maslov sand the chant "Today hanging on a tree" before the Crucifixion:
Today, the One, who hanged the earth in waters, has been hanged on the Tree. The king of angels is crowned with a crown of thorns. The One covering the sky with clouds has been dressed in fake purple. The One who freed Adam in the river Jordan is taking punches in the face. The Groom of the Church is nailed; the Son of the Virgin is pierced with a spear».
Background information:
Пассию в Покровском академическом храме совершил епископ Звенигородский Питирим. Ему сослужили: архимандрит Венедикт (Князев), протоиереи Димитрий Мельник, Александр Семенов, иеромонахи Вячеслав (Сорокин), Таврион (Смыков), Варлаам (Череп), Кассиан (Плоский), Дометиан (Курланов), Дамиан (Воронов), диаконы Димитрий Маслов, Стефан Мартенюк, иеродиакон Иннокентий (Глазистов), диаконы Михаил Квачев, Илия Серженко, Андрей Прохоцкий.
На богослужениях пели первый академический хор под управлением иеромонаха Нестора (Волкова) и второй академический хор под управлением Виталия Чувилова.
The MThA Press Office