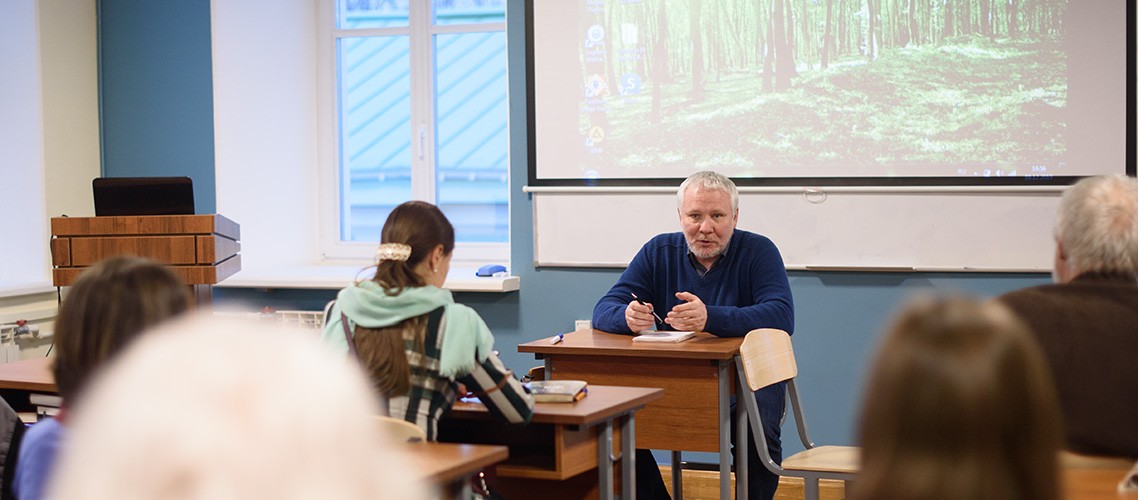 10 December 2019
A public meeting of the Department of History and Theory of Church Art
On December 9 th Department of History and Theory of Church Art hold a public meeting in the Moscow Theological Academy. It was chaired by Kvlividze N. V., Head of department. Professors, postgraduates, students as well as other guests interested in art and life of the department attended the meeting. Also a director of the Moscow Theological Academy museum was invited to the session.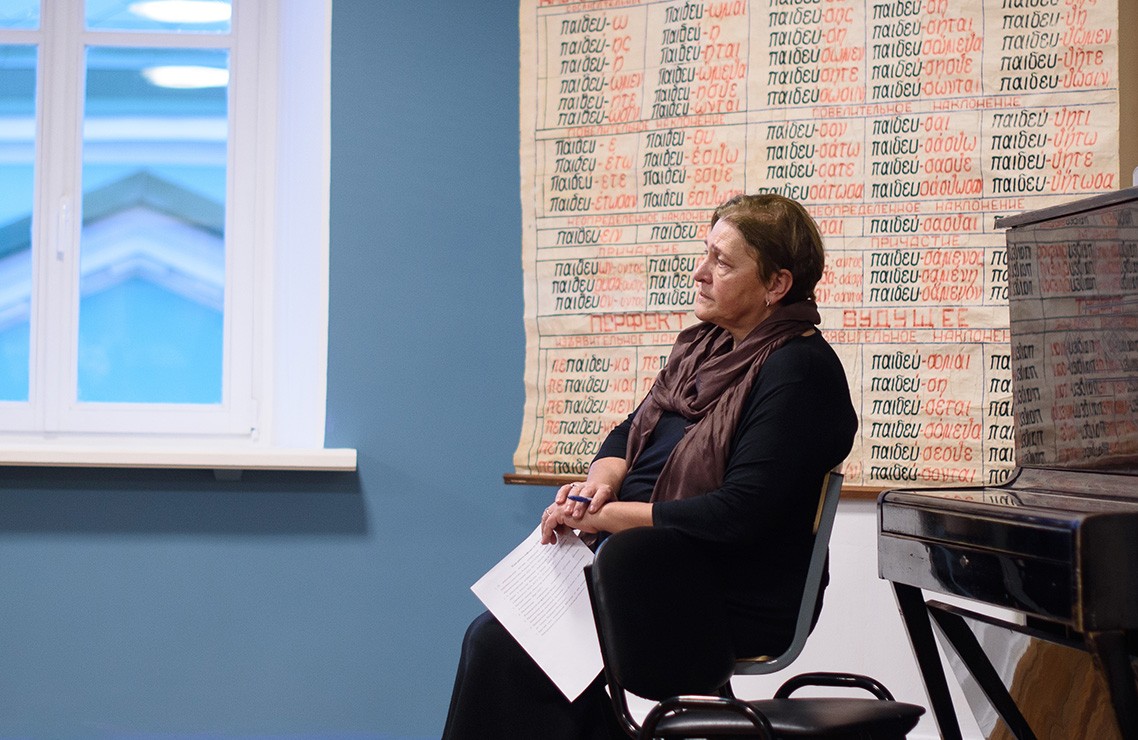 Nina Valerievna Kvlividze opened the meeting with a report on academic work of the department. She told about scientific achievements, conferences and round tables hold during 2019 and announced projects for next year.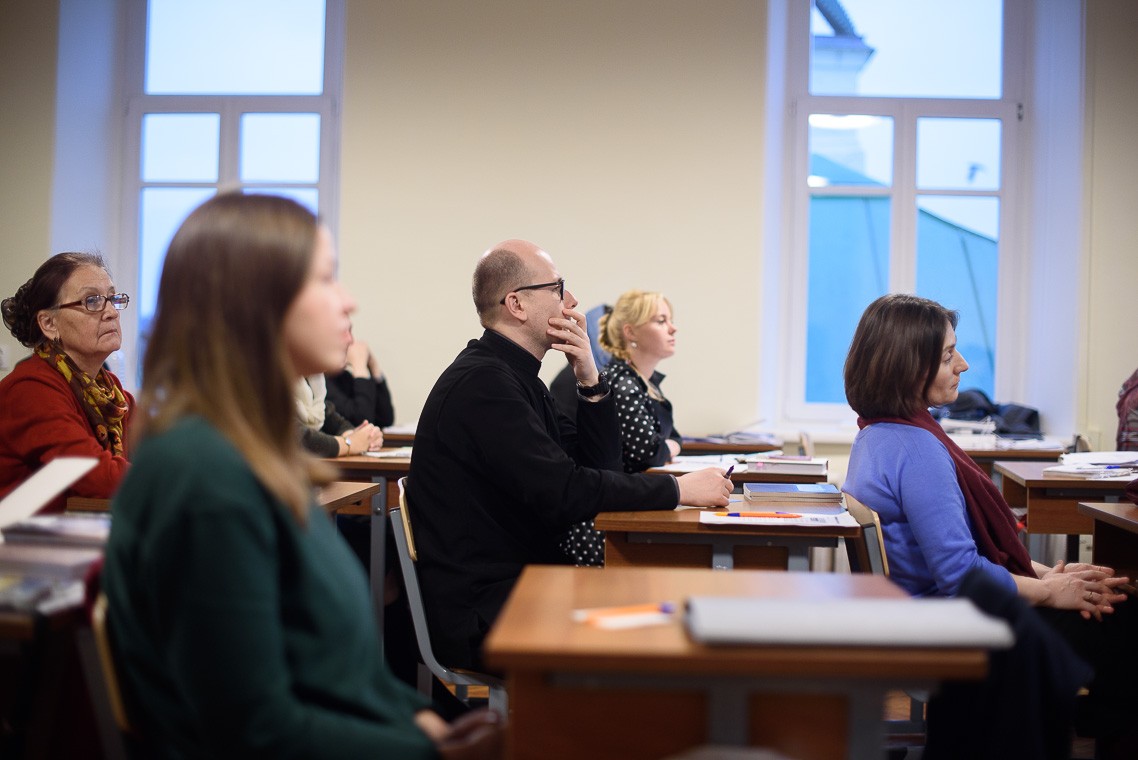 Dr. Oleg Hromov summarized the results of joint work between the Department of History and Theory of Church Art and the Moscow Theological Academy museum. At the beginning of this year teachers and students of the department helped the Museum to describe its collection and prepare some pieces of art for restoration work and further preservation. Currently students are placed in the Academy museum as they serve as museum guides, describe a collection and make catalogues. In addition, some students conduct scientific research taking museum items as objects for their Master's studies.
Participants also discussed some joint development perspectives between the Moscow Theological Academy museum and the department as well as how they might reach an international level.
Professor Velriy Igoshev presented his monograph on "Stroganov's art silver of the XVI-XVII centuries". This work is dedicated to a complex research and an attribution of silver pieces of art ordered by the Stroganovs. There were precious contributions to churches or monasteries of the Northern area, Perm region and quite an extensive territory of Russia (e.g. icon cases, church utensils, objects from a church interior and things of personal godliness) as well as crockery from the Stroganov's houses.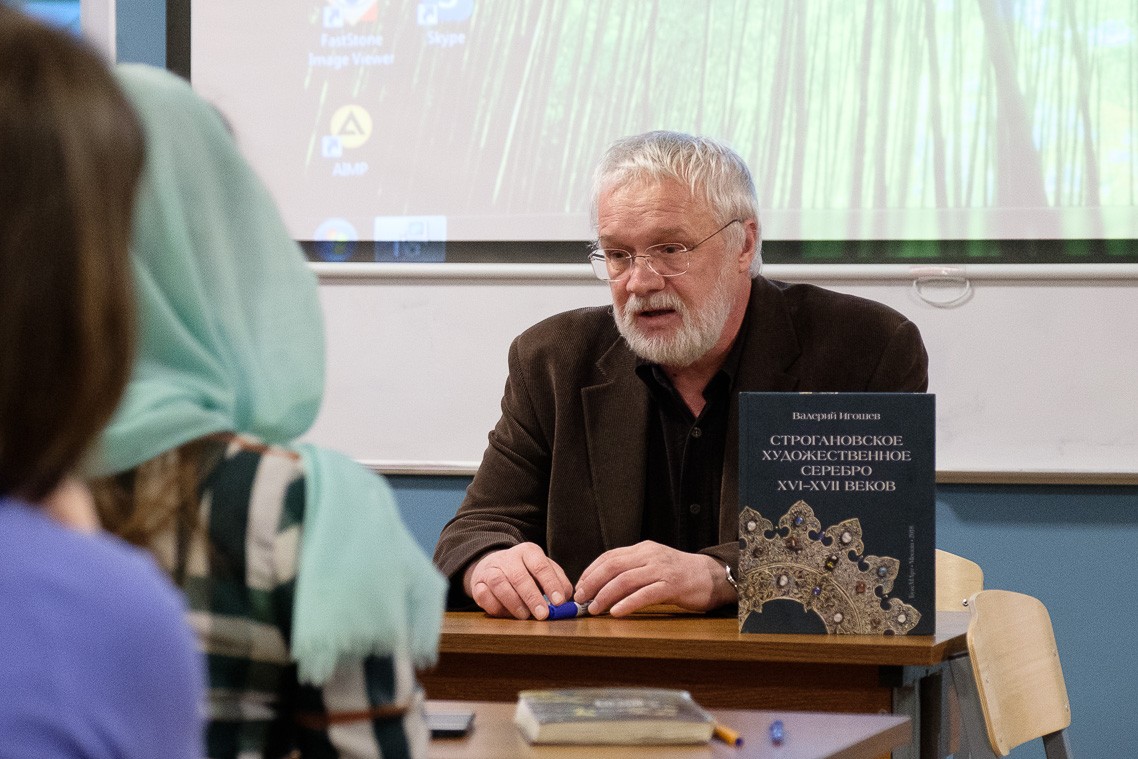 In the end of the meeting Niva Valerievna Kvlividze presented her study guide on Medieval Russian Art, which is ready for printing.
All guests were able to ask speakers and get expert answers.
The MThA Press Office