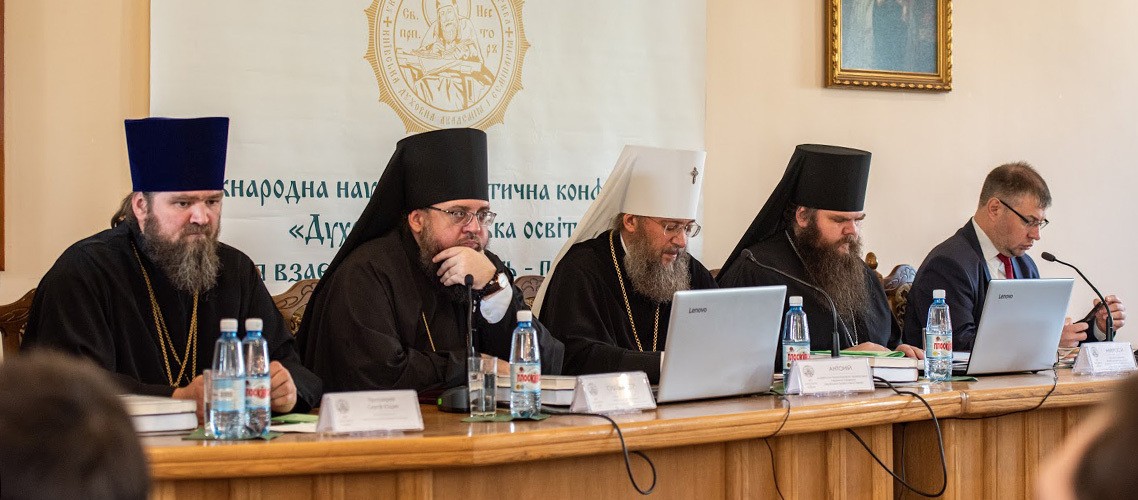 2 November 2020
The MThA teacher took part in the International Scientific and Practical Conference in Kiev
On October 27, the Kiev Theological Academy hosted the XII International Scientific and Practical Conference "Theological and State Education: History of Relationships - Modernity - Prospects".
Both students and teachers of various theological educational institutions as well as the Ukrainian Orthodox Church hierarchs presented their reports on researches done in the fields of Theology, Liturgy, Patrology and Church History.
P.K. Dobrotsvetov, Associate Professor of the Moscow Theological Academy, made his presentation remotely via Zoom on Blessed Theodorite of Cyrus's treatise (393–466) "Treatment of Hellenic Ailments" in the context of an early Christian apologetic tradition".
The speaker highlighted the history, problems and main early Christian apologetic tendencies in the II-V centuries. He also mentioned the influence of Blessed Theodorite of Cyrus on a further apologetic tradition as well as originality and specificity of his composition.
The MThA Press Office