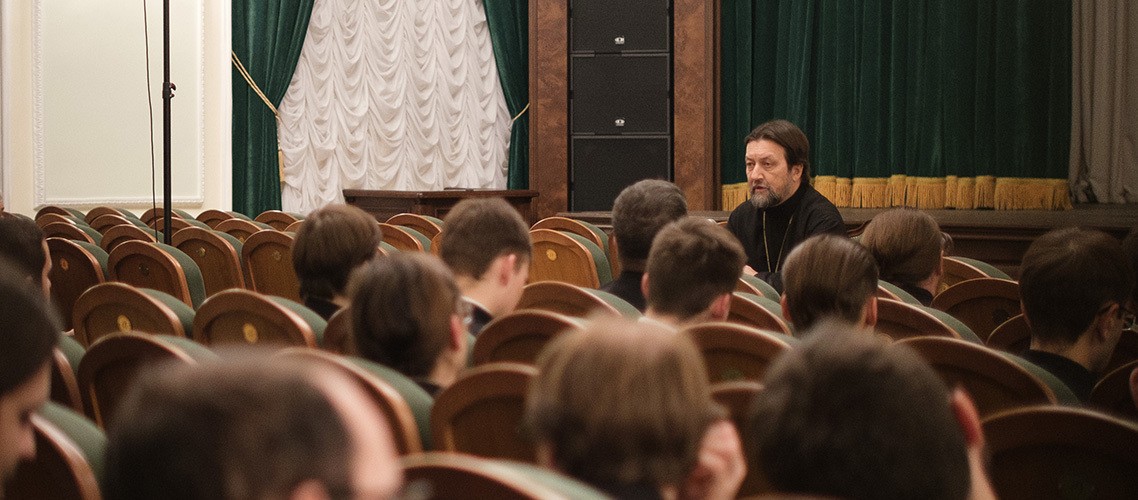 2 December 2021
Chairman of the Educational Committee of the Russian Orthodox Church met with students of the Moscow Theological Academy
On November 30, Archpriest Maxim Kozlov, Chairman of the Educational Committee of the Russian Orthodox Church, met with students of the Moscow Theological Academy at the Great Hall of the Academy. The discussion touched upon church and secular education.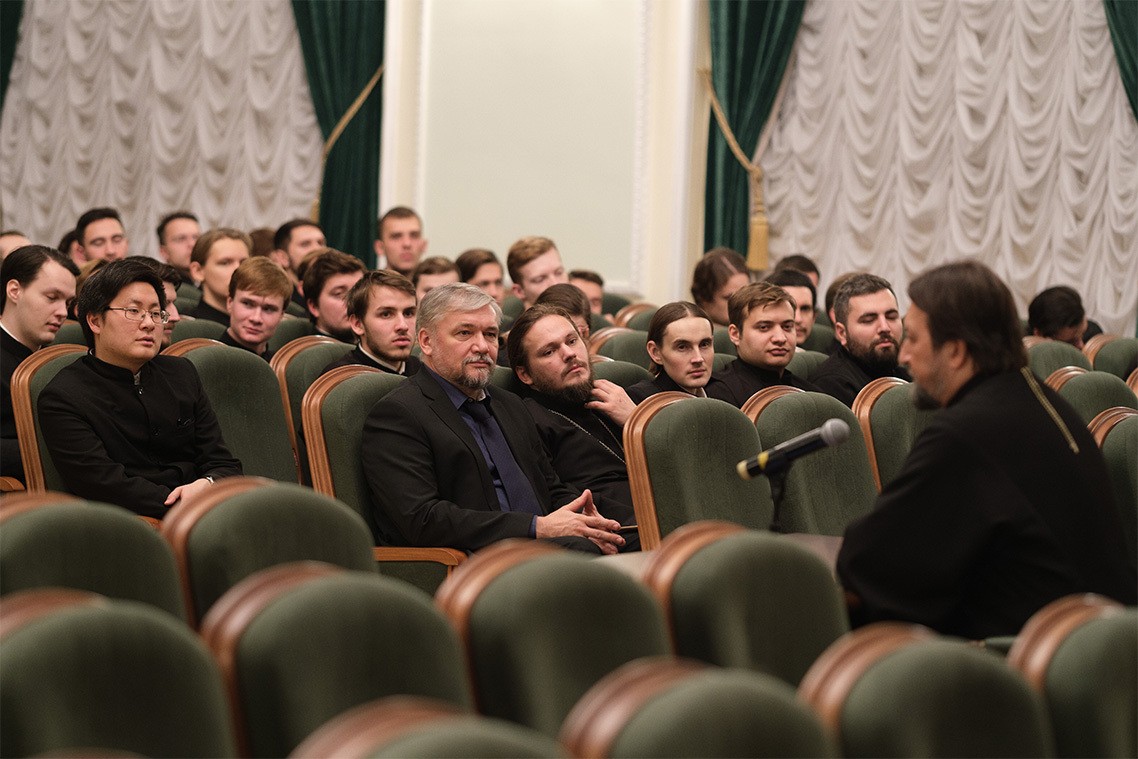 First of all, Archpriest Maxim Kozlov recalled his path as a Christian and a priest of the Russian Orthodox Church. He shared his first impressions of the Academy, divine services at the Intercession Academic Church and Archbishop Alexander (Timofeev). After that, he answered questions from the audience.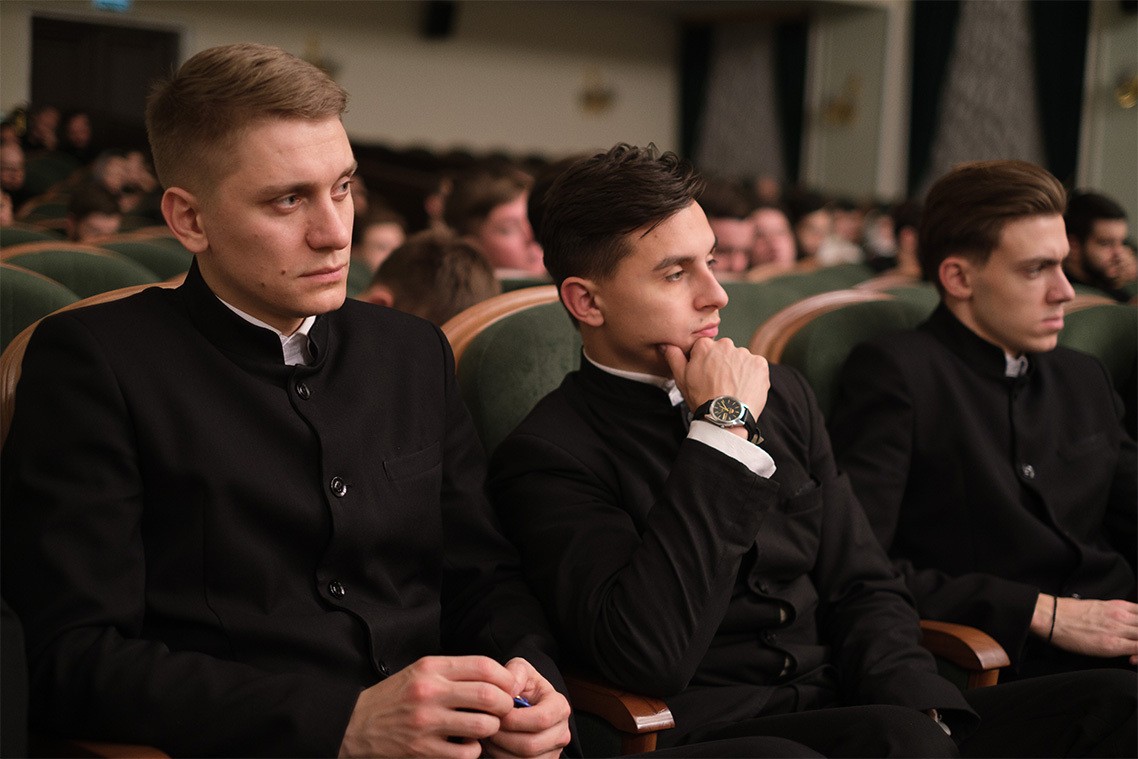 In a number of questions students asked for advice on their future ministry service and issues of modern church education and their solutions. Archpriest Maksim Kozlov answered:
One of the biggest problem of a higher theological education is that applicants lack decent secular and school education. In addition, entering the priesthood at the young age evokes lots of thoughts. Is a priest mature in twenty or twenty-one? This is an open question».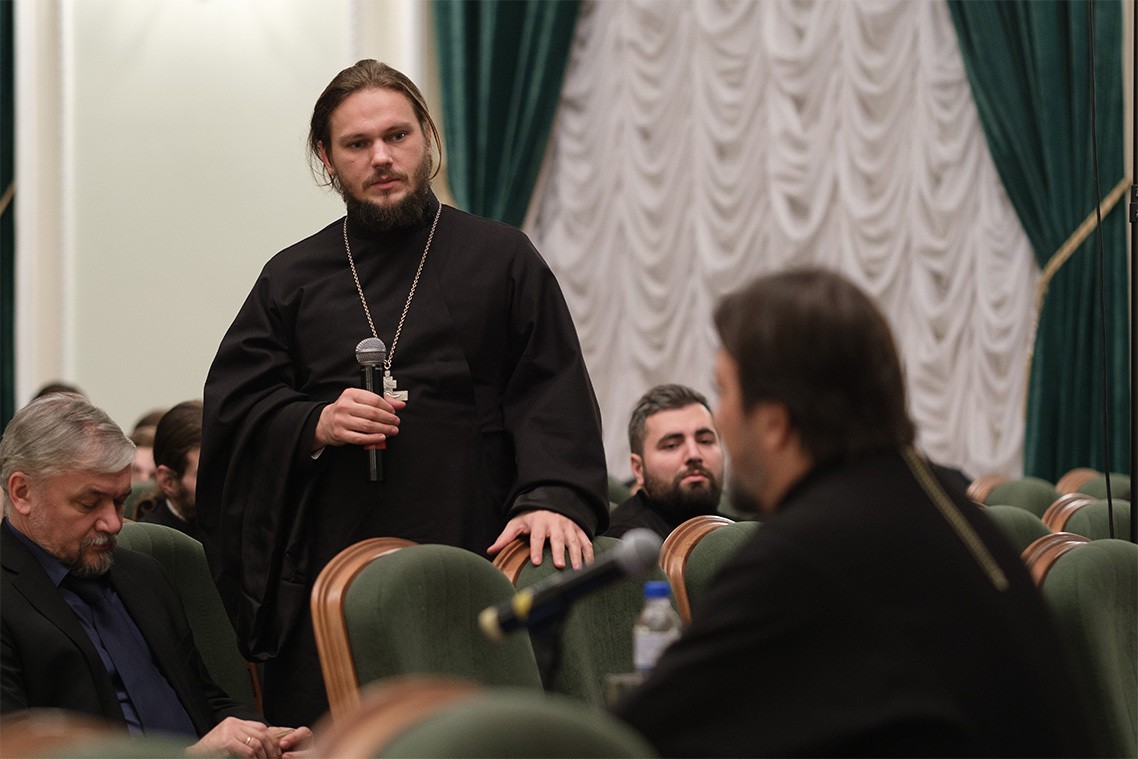 Then, Archpriest Maksim advised students to read as much as possible and recommended several contemporary authors and prominent films that give a food for a thought.
At the end, Archpriest Maxim Kozlov, Chairman of the Study Committee, thanked those present for their questions and attention.
The MThA Press Office