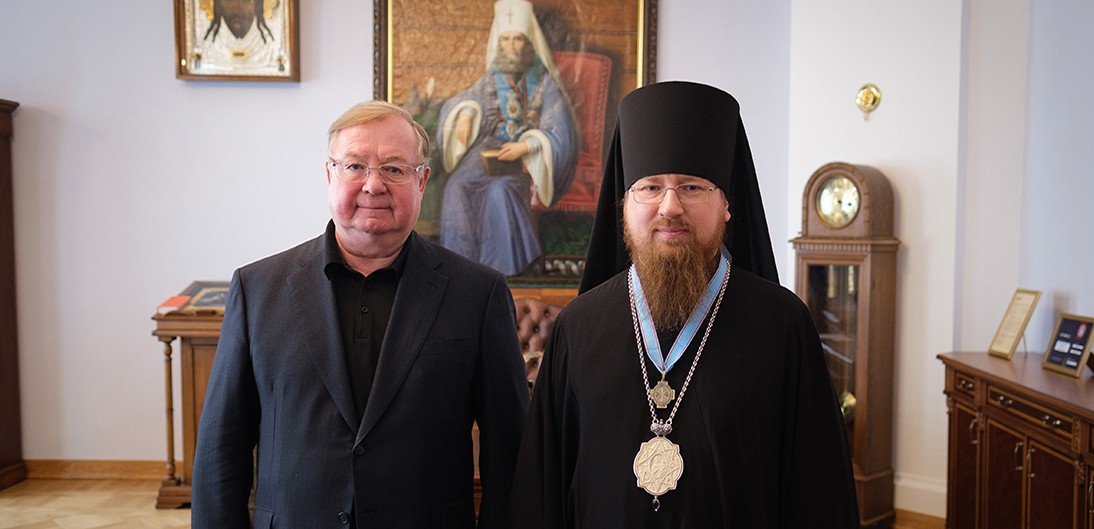 17 April 2022
Sergey V. Stepashin, Chairman of the Imperial Orthodox Palestinian Society, visited the Moscow Theological Academy
On April 15, S.V. Stepashin, Chairman of the Imperial Orthodox Palestinian Society, attended the International Scientific Conference "Russia and the Holy Land: 175th Anniversary of the Russian Ecclesiastical Mission in Jerusalem" at the Moscow Theological Academy. The conference was organized by the Society and the Center for Cultural Cooperation named after St. Spyridon Trimython and the Moscow Theological Academy.
During the visit, Sergey Stepashin presented membership cards and badges to the Rector bishop of Zvenigorod Theodorite, Archpriest Alexander Timofeev, Head of the Bible Cabinet, and Deacon Dmitry Serov, Head of the publishing house.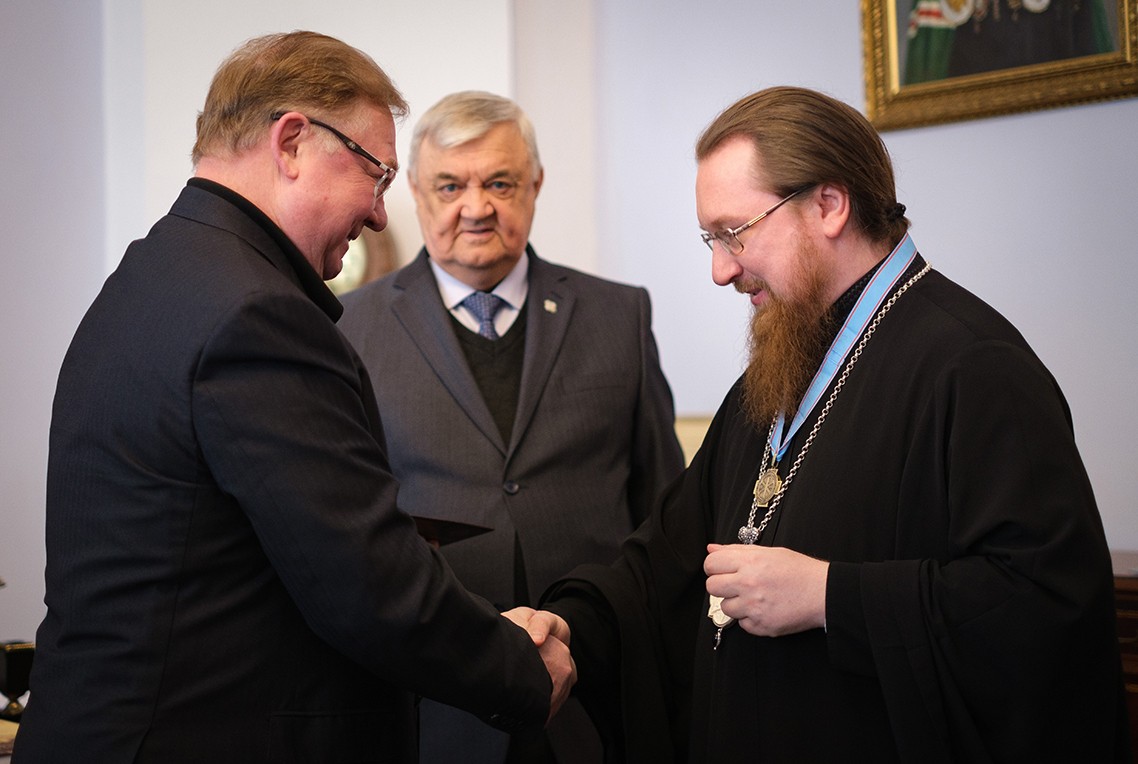 In his report at the plenary session, Sergey Vadimovich spoke about the history and a role of the Russian Imperial Orthodox Palestinian Society in the Middle East region. From the very beginning, its one of the most important activity laid in a field of historical, archaeological and philological researches in the Holy Land and other countries of the Biblical region. Traditionally, the Society helps Orthodox pilgrims and takes part charity work like establishing schools, hospitals and hospices. At the end of the meeting, Sergei Vadimovich presented the Rector an icon of the Academy's patron saint, St. Sergius of Radonezh.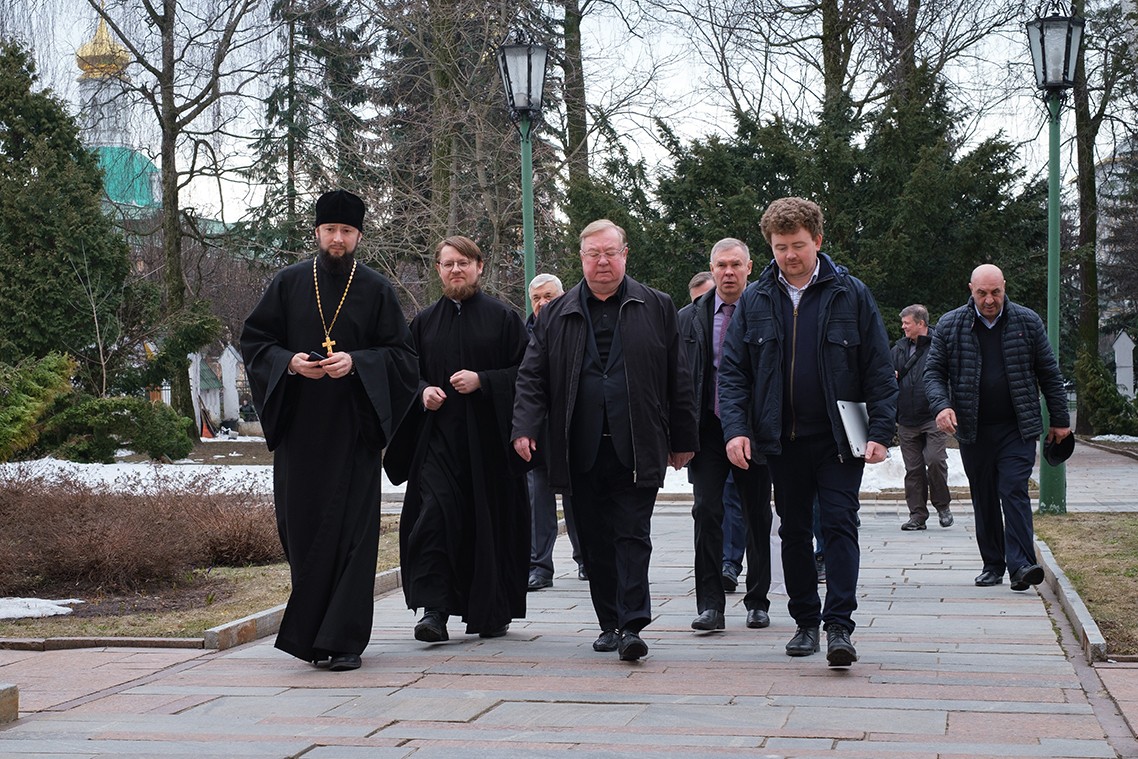 After the conference, Bishop Theodorite and S.V. Stepashin discussed possible areas of cooperation between the Society and the Academy, in particular they considered the pilgrimage and educational trips for academic staff and students to the Holy Land.
At the end, Bishop Theodorite presented the guest with memorable gifts.
S.V. Stepashin was accompanied by Pavel Karpukhin, President of the Center for Cultural Cooperation named after St. Spyridon of Trimython.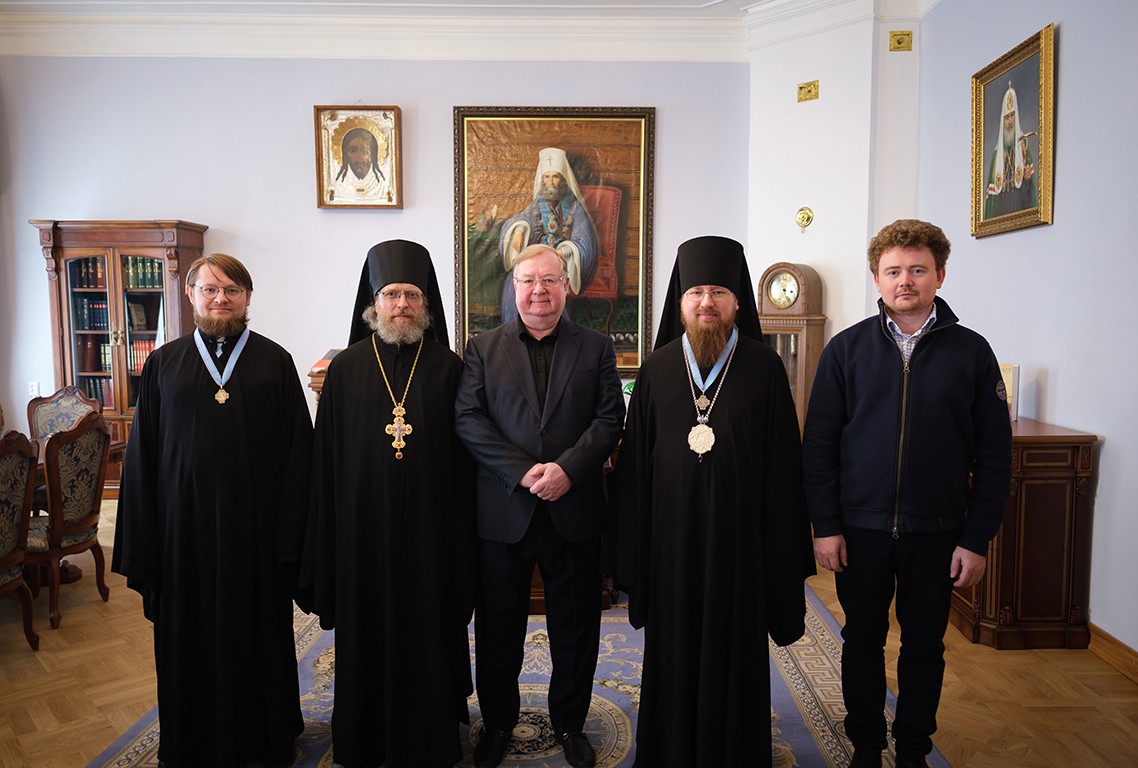 The MThA Press Office