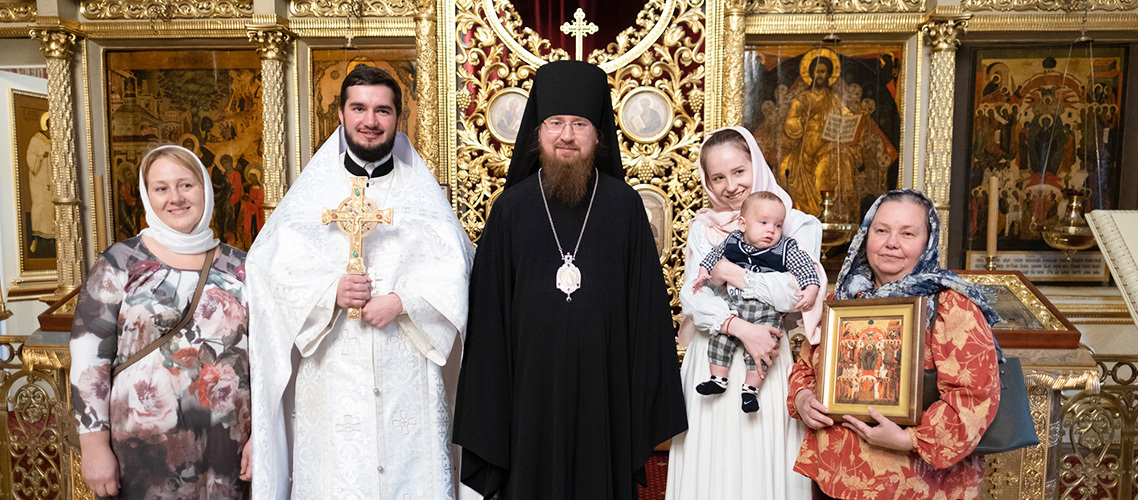 1 November 2020
Bishop Theodorite performed a priestly ordination at the Sunday Liturgy
On 31 October and 1 November, the Bishop of Zvenigorod Theodorite together with ordained academic teachers and students officed an All-Night Vigil and the Divine Liturgy at the Intercession Church.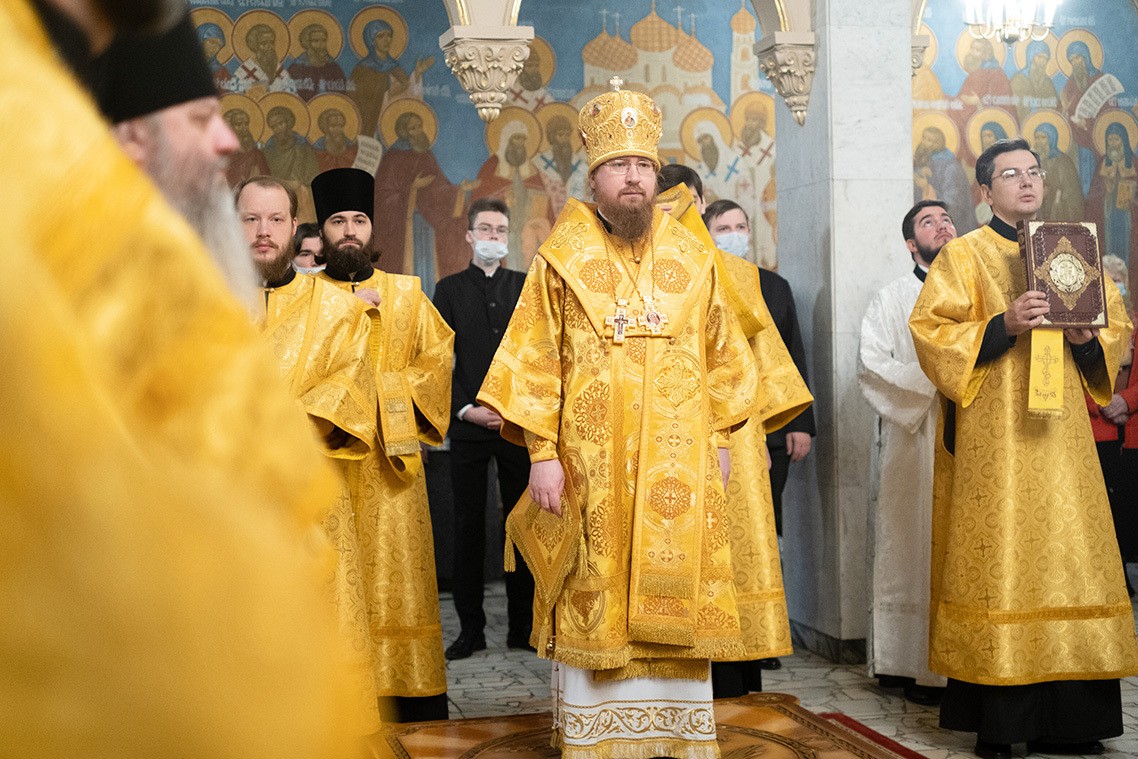 A passage from the Gospel of Luke read at the Liturgy recalled Christ's parable of a sower.
A sower went out to sow his seed. And as he sowed, some fell by the wayside; and it was trampled down, and the birds of the air devoured it. Some fell on rock; and as soon as it sprang up, it withered away because it lacked moisture. And some fell among thorns, and the thorns sprang up with it and choked it. But others fell on good ground, sprang up, and yielded a crop a hundredfold.
After reading the Holy Gospel, Bishop Theodorite addressed an assembly with his archpastoral word.
After the Cherubic song, the Bishop of Zvenigorod Theodorite ordained Ioann Melnik, a first-year Master student of the Sretensky Theological Seminary, into a deacon.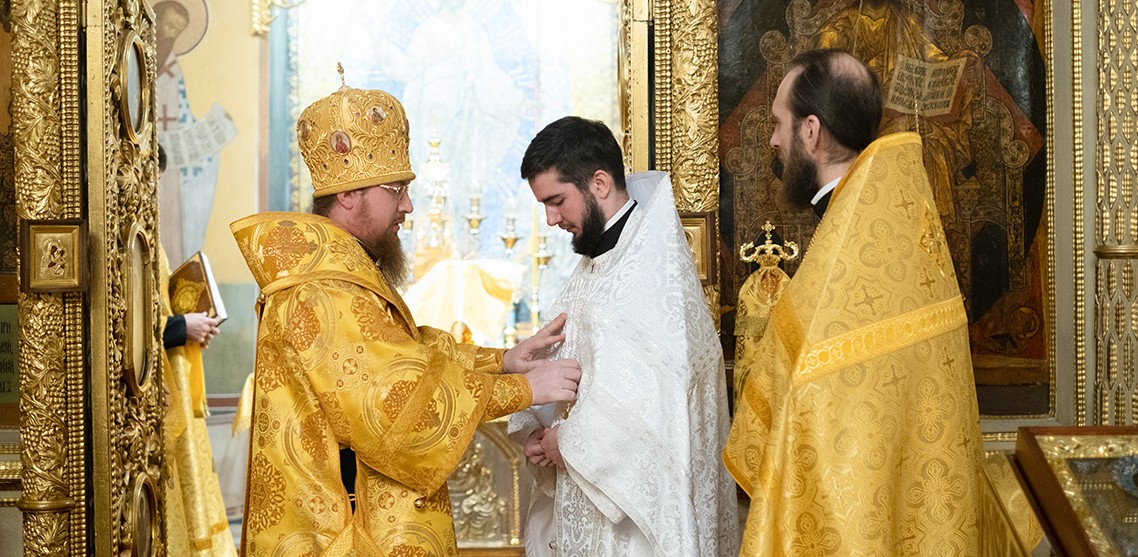 Перед выносом Святой Чаши проповедь произнес иеромонах Кассиан (Плоский).
Before the Holy Communion, Hieromonk Kassian (Plosskiy) gave a sermon, in which he pointed out a virtue of patience, because as the Savior said the one who endures to the end will be saved.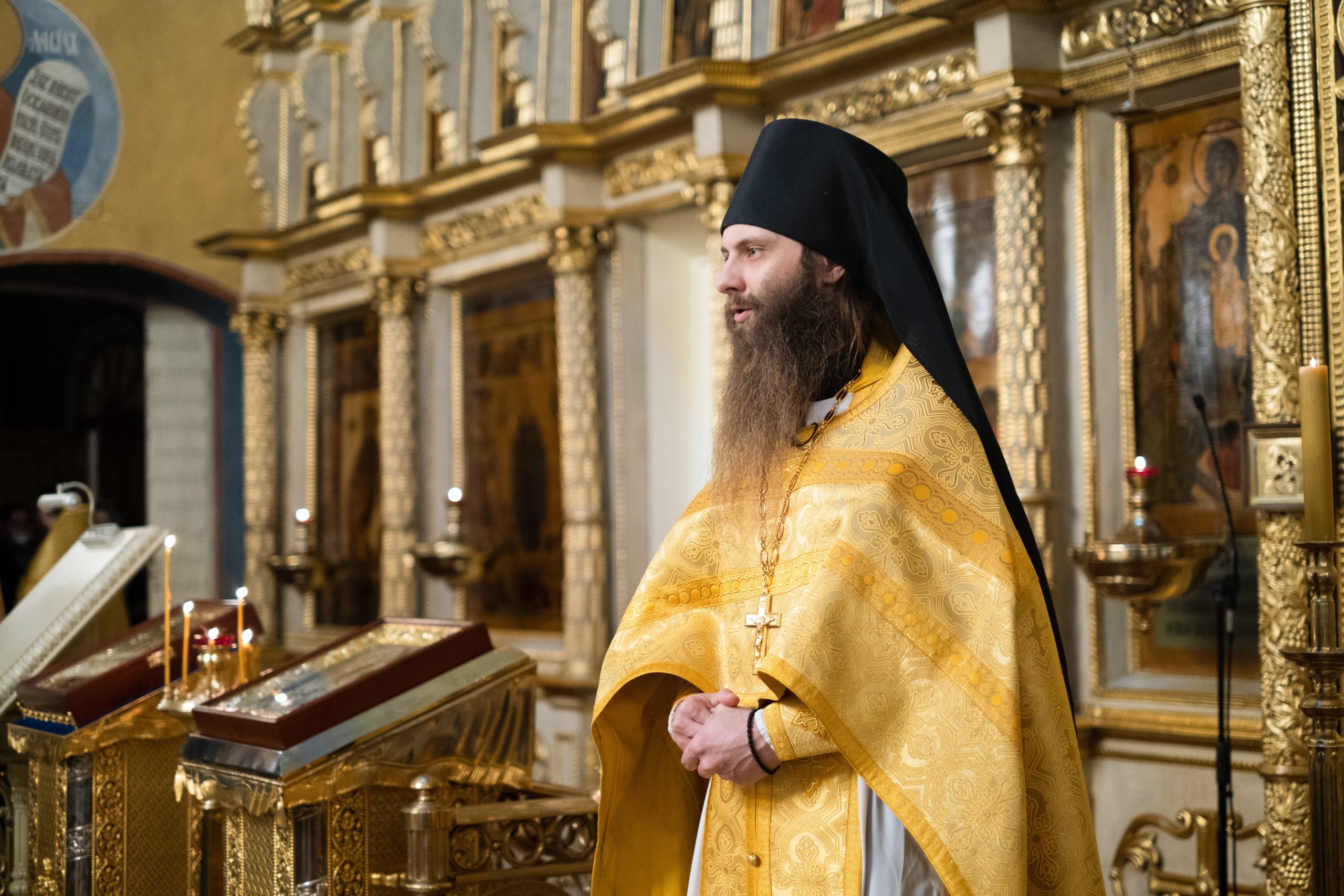 In the end, Bishop Theodorite expressed his congratulations to Archimandrite Luka (Golovkov), Dean of the MThA Icon-painting faculty, on his name-day and presented him an embroidered sacerdotal set.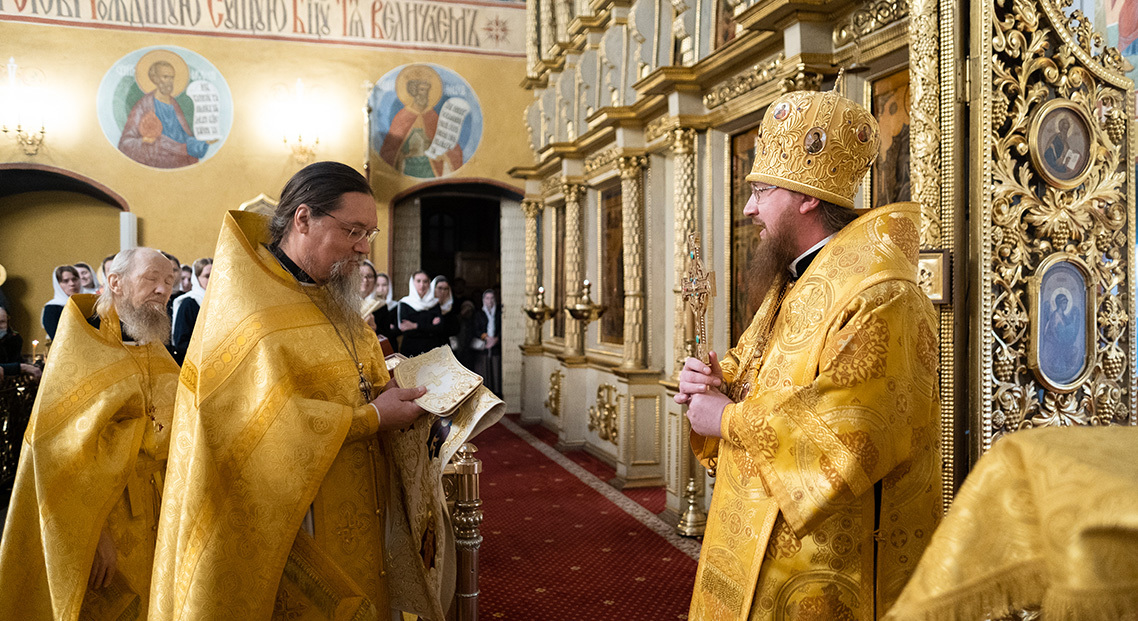 Also, Bishop Theodorite congratulated Fedor Lapkin, Assistant to the MThA Vice-rector for educational work, and presented him "the Most Holy Trinity" icon.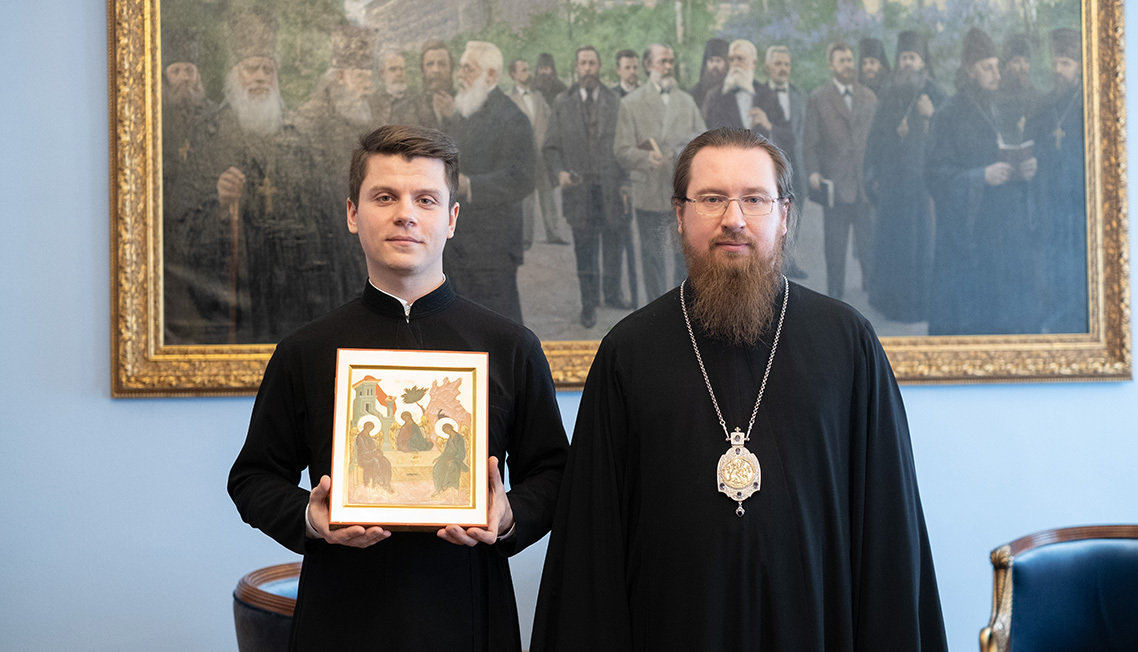 Background information:
A male choir led by Hieromonk Nestor (Volkov) and a female choir led by Ksenia Tarelkina sang at the divine services.