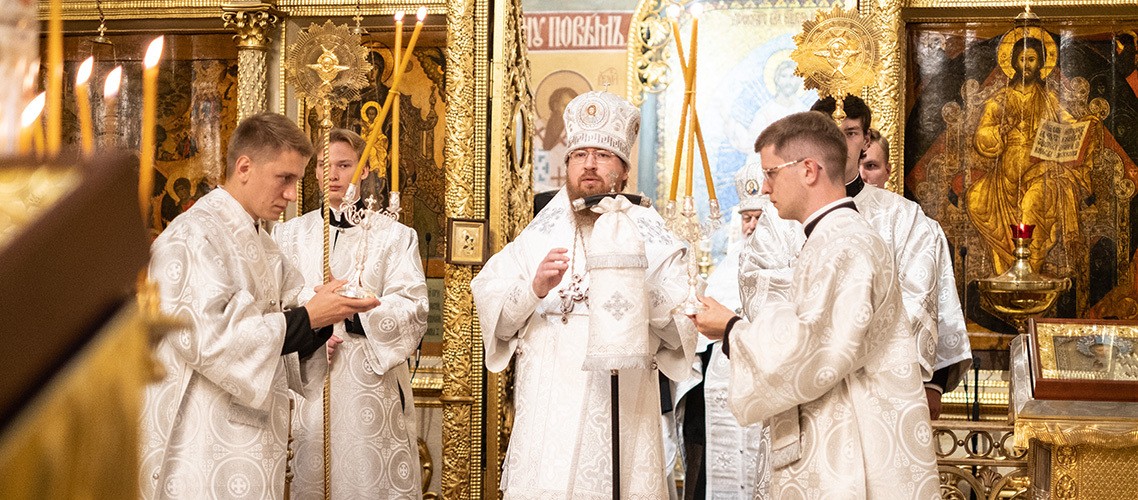 22 August 2021
Bishop Theodorite celebrated Sunday services at the Intercession Academic Church
Getting in certain circumstances, people can show such strong faith that seems able to move mountains or like Apostle Peter walk on the stormy sea. However, when a momentary inspiration fades, we see the raging waves, start doubting and eventually drown.
Today the Gospel passage recalls a story of Apostle Peter, who asked his Teacher to give him the strength to walk to Him on the water.
And Peter answered Him and said, «Lord, if it is You, command me to come to You on the water». So He said, «Come.» And when Peter had come down out of the boat, he walked on the water to go to Jesus. But when he saw that the wind was boisterous, he was afraid; and beginning to sink he cried out, saying, «Lord, save me!» And immediately Jesus stretched out His hand and caught him, and said to him, «O you of little faith, why did you doubt?» (Matt. 14: 28-31).

Он же сказал: иди. И, выйдя из лодки, Петр пошел по воде, чтобы подойти к Иисусу, но, видя сильный ветер, испугался и, начав утопать, закричал: Господи! спаси меня. Иисус тотчас простер руку, поддержал его и говорит ему: маловерный! зачем ты усомнился?» (Мф. 14:28–31).
Despite the fact that Peter doubted and started drowning, he immediately prayed to Christ, and the Savior immediately rescued His disciple. The same thing happens in a life of a Christian. If we doubt, we start drowning, however, it is never too late to plea for the Savior's hand.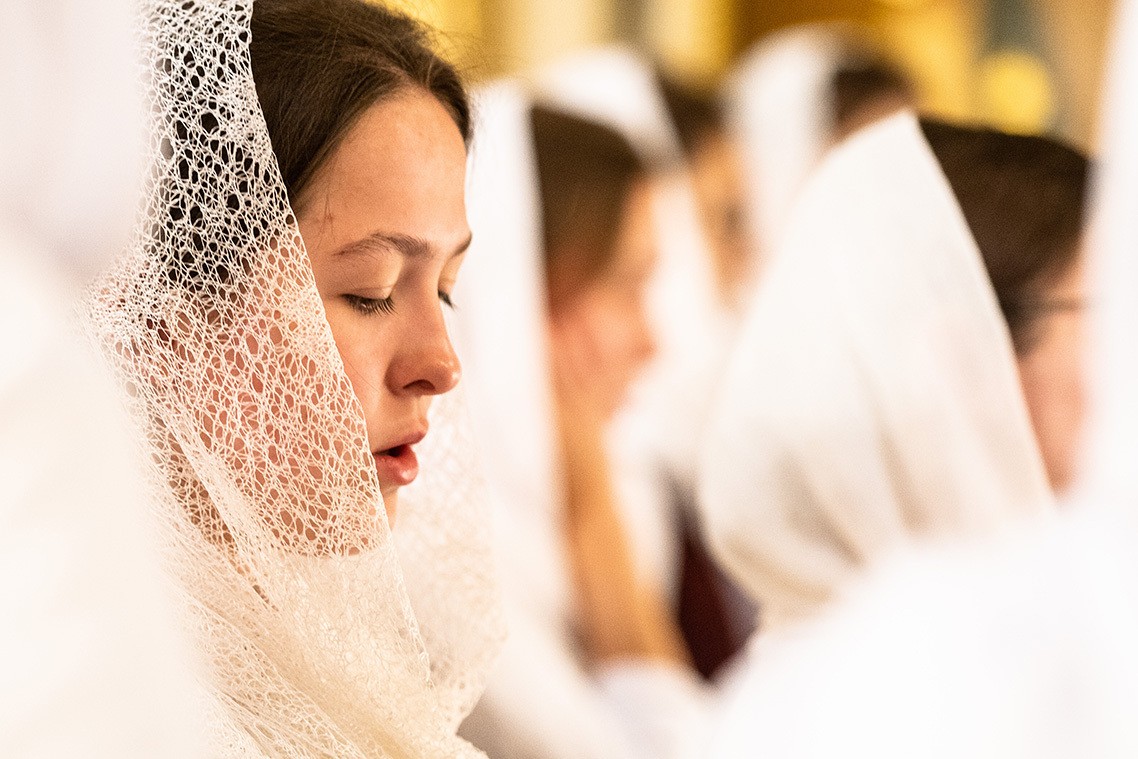 On August 21, the Bishop of Zvenigorod Theodorite officed an all-night vigil at the Intercession Academic Church.
On August 22, Bishop Theodorite celebrated the Divine Liturgy co-served by teachers and students in the priesthood.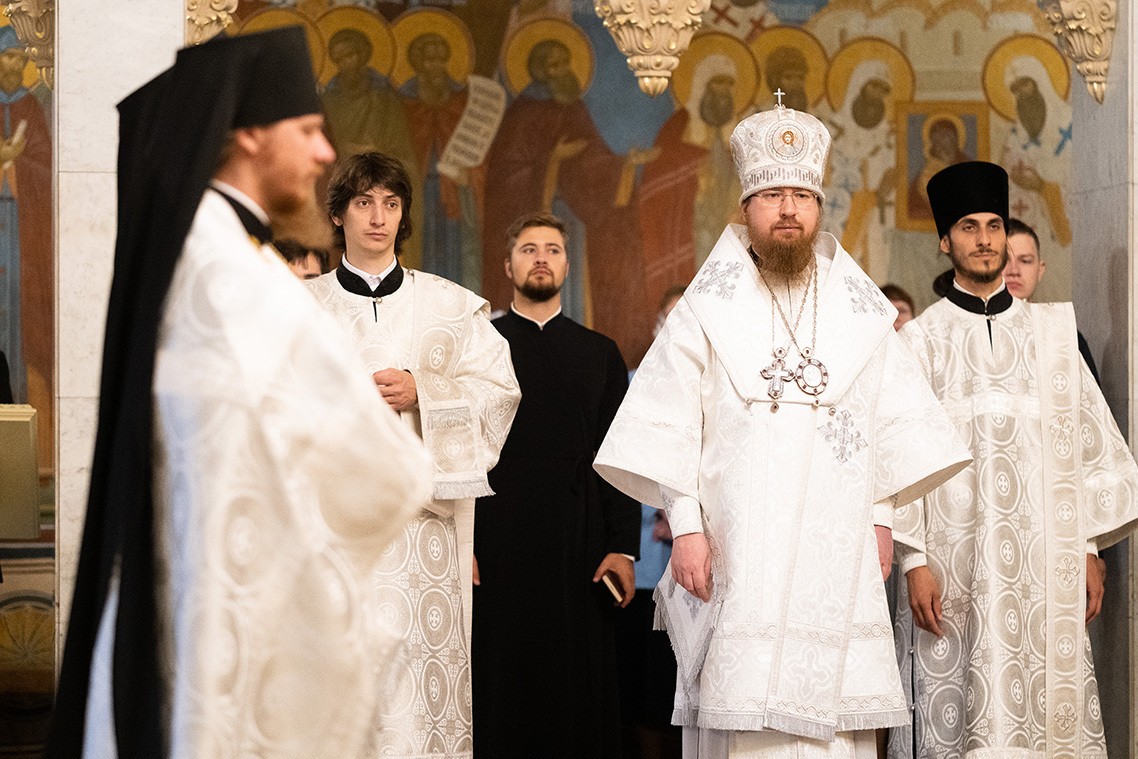 After reading the Gospel, the Rector addressed an assembly with his archpastoral word.
After the sacrament verse, Hieromonk Tavrion (Smykov) delivered a sermon.
Background information:
Chanting performed by a female choir under the conduct of Ksenya Tarelkina.