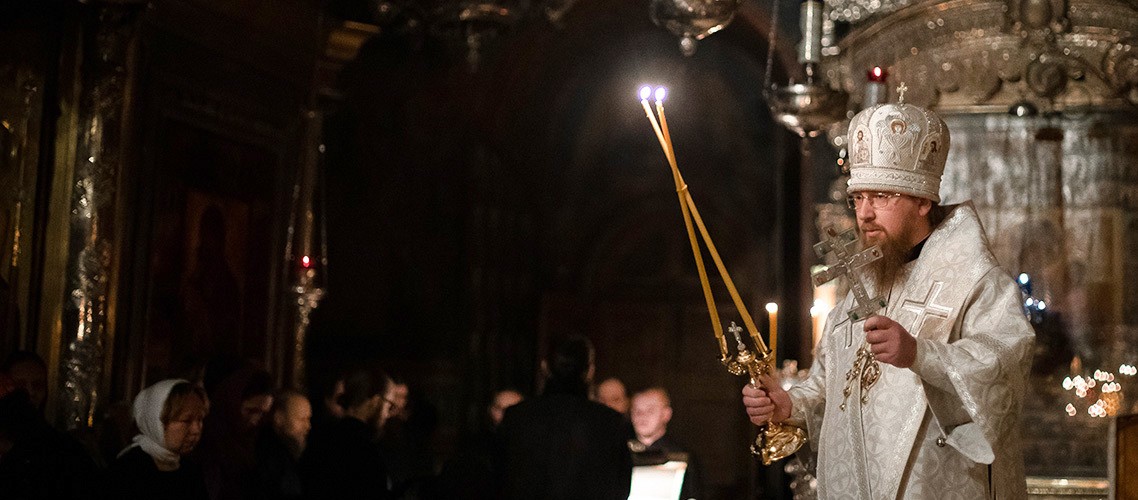 7 November 2020
Bishop Theodorite co-served the Abbot of the Trinity-Sergius Lavra on Dimitriy's Saturday
There are eight days on which the Church performs special commemoration of the dead. Seven of them depend on Paschalia. This year Dimitriy's Saturday fell on 7 November, which is the earliest possible date, when the Church celebrates the memory of the Great Martyr Demetrius of Soloniki.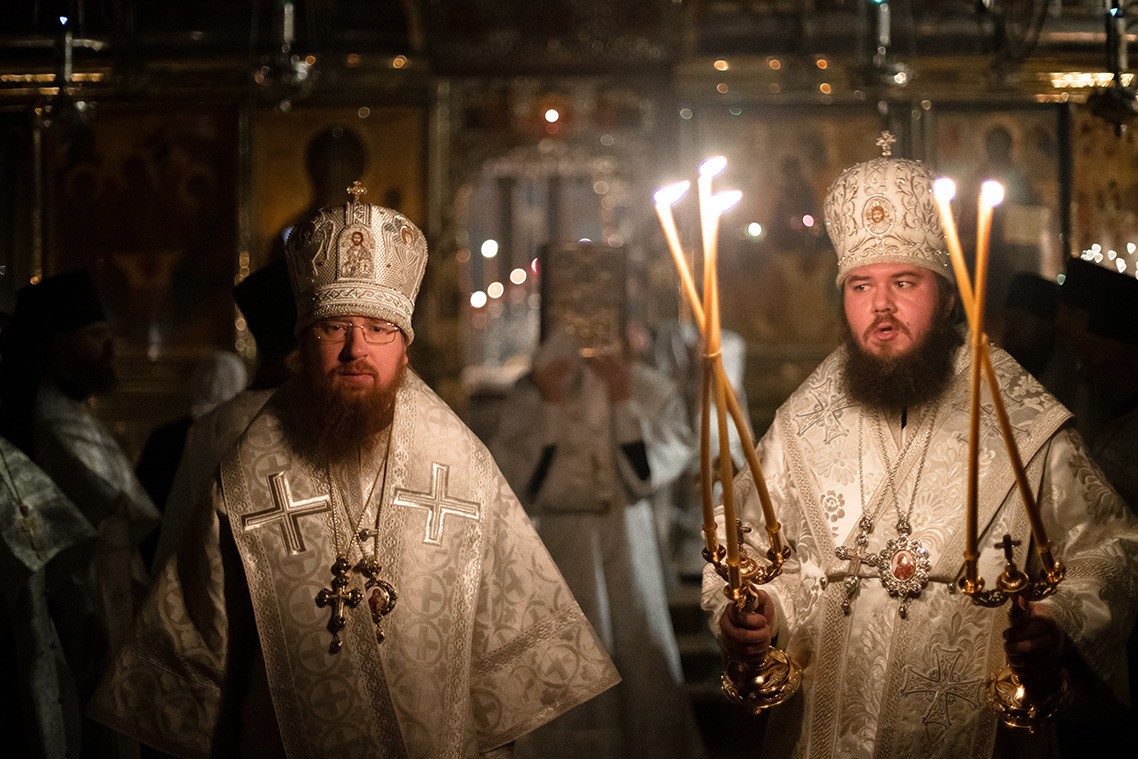 Dimitriy's parental Saturday was established after the faithful Prince Dimitry of Don's victory in Kulikovo battle in 1380. He ordered to pray for the fallen soldiers and serve funeral services. After his return to Moscow Prince visited the Holy Trinity Lavra to thank God and St. Sergius and pray for the repose of the dead. St. Philaret (Drozdov) wrote about the origin of a memorial day: "I don't know the ordinance of Dmitriy's Saturday except for our Russian tradition. Perhaps the commemoration of the fallen started by St. Sergius grew into a general commemoration".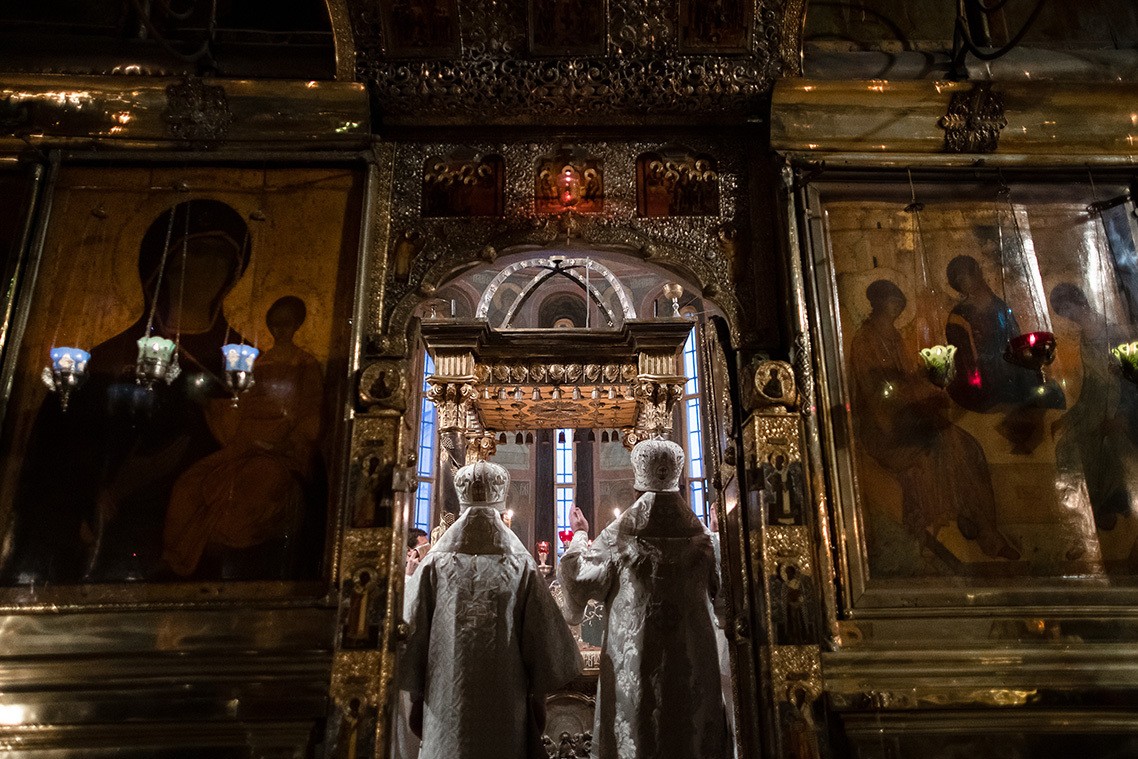 There is no Dimitriy's Saturday in Typikon, but a tradition of remembering the dead on this day has taken roots in Russian culture and the Russian Orthodox Church. At first, it was a day of commemoration for those who died on the Kulikovo field, but gradually it became a day when all the departed Orthodox Christians are remembered.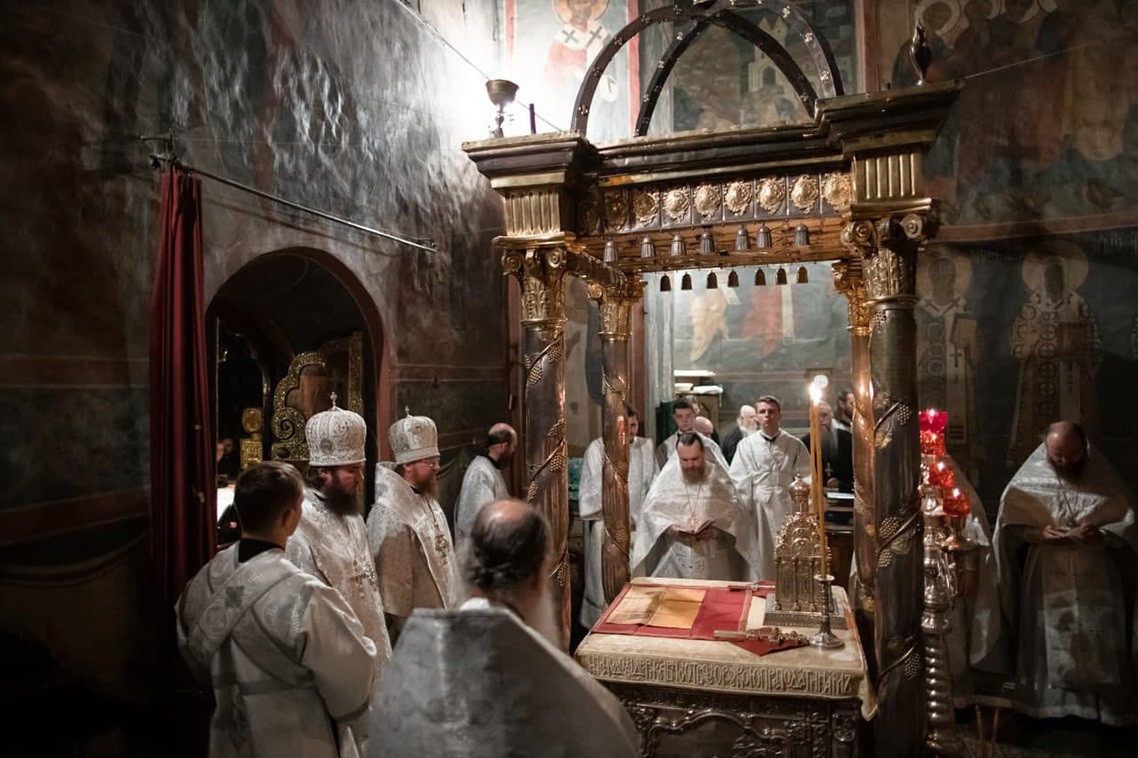 On November 7, the Bishop of Sergiev Posad Thomas, Abbot of the Holy Trinity-Sergius Lavra, and the Bishop of Zvenigorod Theodorite, Rector of the Moscow Theological Academy, co-served with Lavra monks officed the funeral Divine Liturgy at the Trinity Cathedral.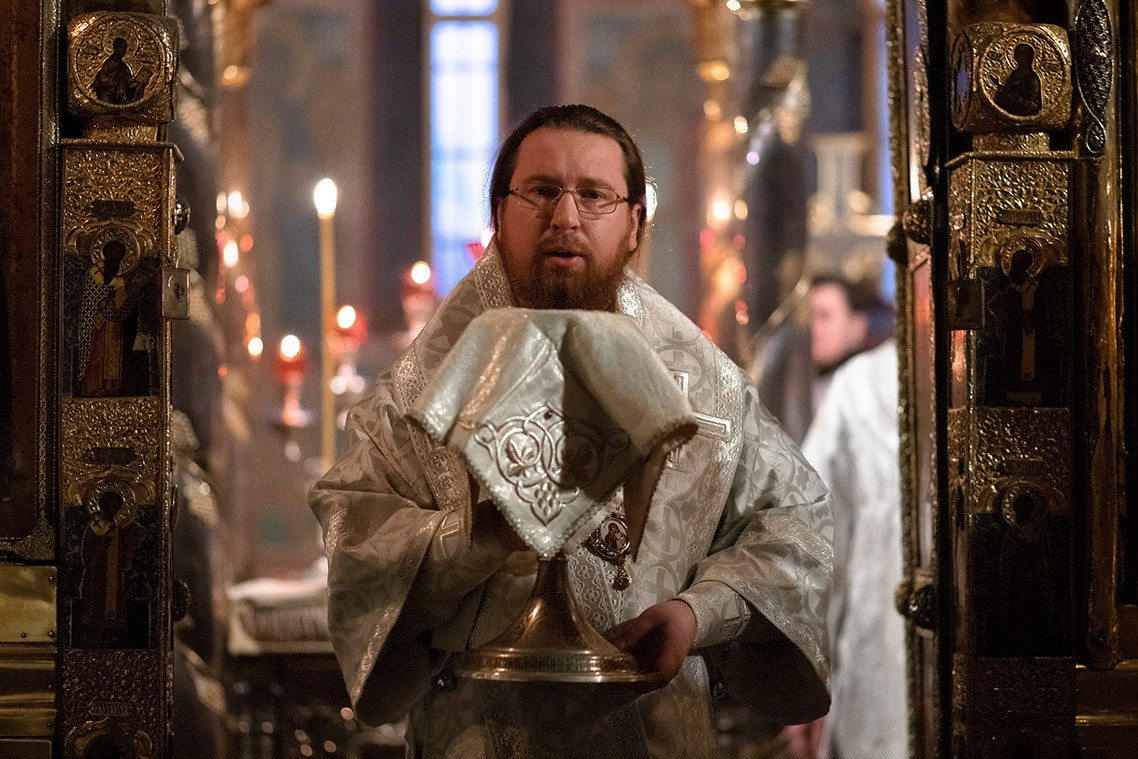 In his sermon, Hegumen Anfim (Chermyj) said that on parental Saturday we preyfully remember our deceased parents and beloved ones. He reminded that being sinners, we can repent only during our lives, as for the dead, they have no such opportunity. So, that's why they need our prayers so much.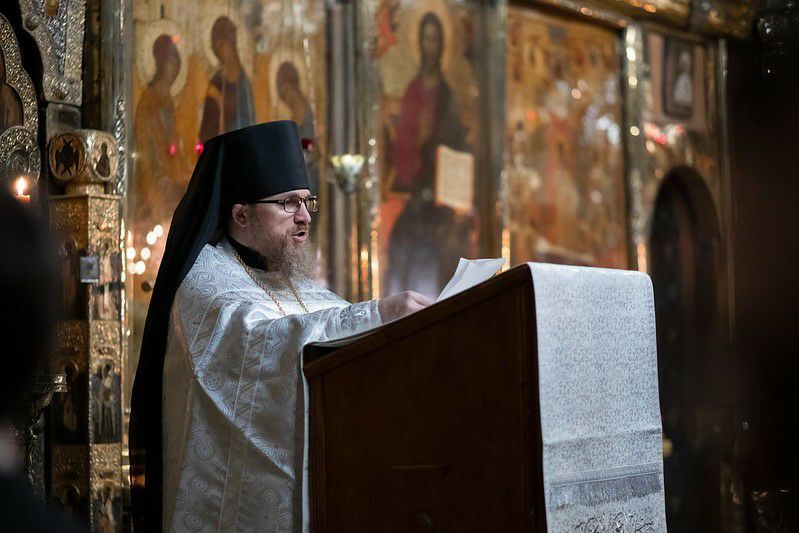 S.A. Obozov, Deputy General Director for Development of the Production System at the State Atomic Energy Corporation "Rosatom" and a member of the Trustees' Board of the Trinity-Sergius Lavra and the Moscow Theological Academy, attended the divine service.
Old-Church (Znamenny) chanting performed by the choir of the Trinity-Sergius Lavra under Hieromonk Zinovy's (Bubyakin) conduct.
The MThA Press Office / Photos by the Trinity-Sergius Lavra Press Office