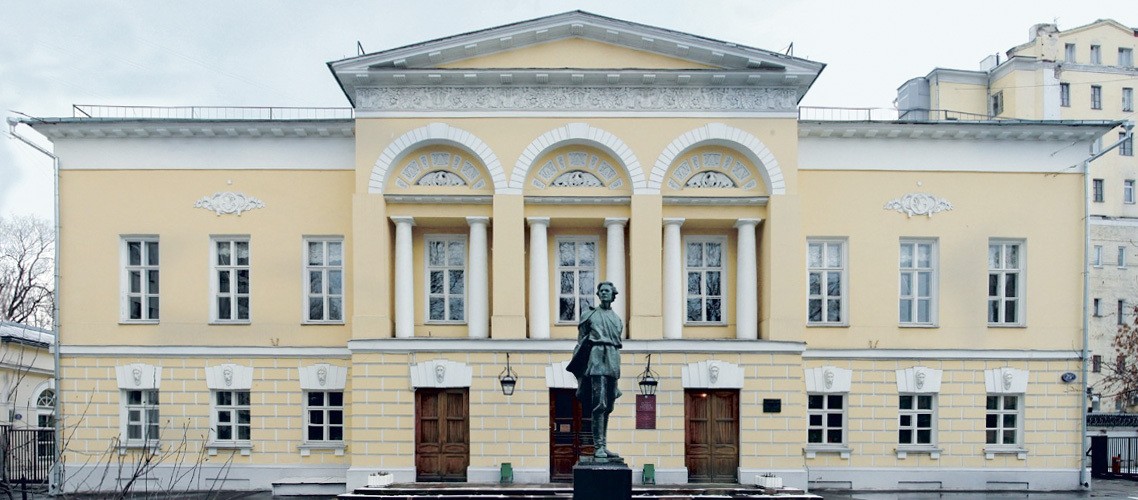 5 November 2020
The MThA Associate Professor took part in the VII International Scientific Conference at the Institute of World Literature named after A.M. Gorky
On November 5, P.K. Dobrotsvetov, Associate Professor of the Moscow Theological Academy, took part in the VII International Scientific Conference "Eastern Readings. Religions. Cultures. Literature" at the Moscow Institute of World Literature of the Russian Academy of Sciences named after A.M. Gorky in the section "Late Antiquity, Byzantium and Christian East". Pavel Kirillovich gave a report on "The theme of man in "The Treatment of Hellenic Ailments" by Theodoret Cyrus".
The author drew attention to the fact that "The Treatment of Hellenic Ailments" is an important apologetic work. St. Theodoret of Cyrus (393-466) addressed a pagan audience and more than in his other works demonstrated his knowledge in classical literature.
In this essay, P.K. Dobrotsvetov compares Christian and pagan answers to fundamental philosophical and religious questions to reveal the superiority of the Gospel and Christianity. Blessed Theodoret marks that pagan philosophers could not reach an agreement on the topic of a man, his origin, composition, purpose and posthumous fate. By appealing to common sense, he also reveals their falsity and the truth of the Biblical Christian teaching about man.
St. Theodoret opposes anthropological pessimism of antiquity, fatalism, tnetopsychism, metempsychosis, social elitism and Hellenic nationalism with anthropological Christian optimism, eschatologism, a doctrine of the immortality of the soul, inner freedom, a concept of human equality and coherent internationalism.
The MThA Press Office