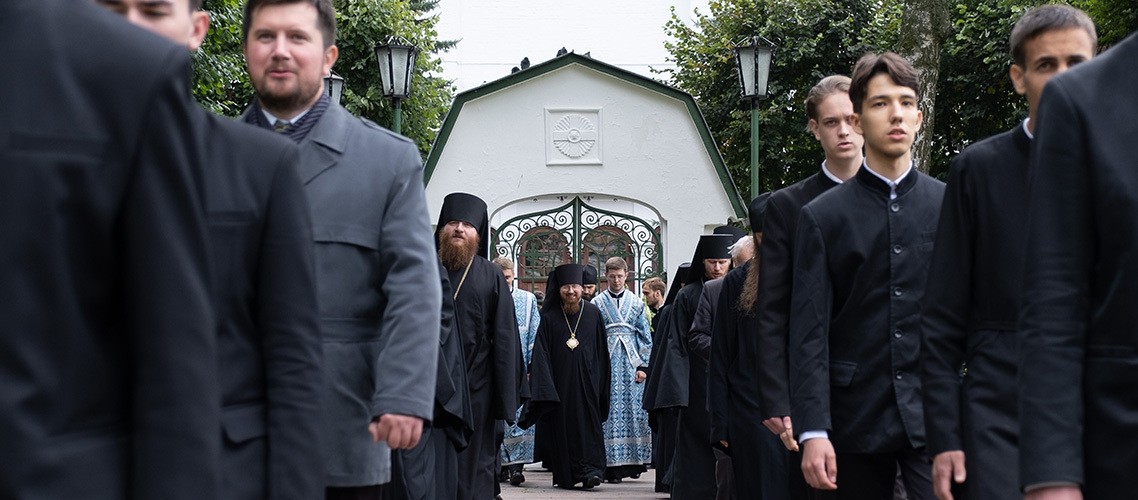 29 August 2020
Academy met its new rector
On August 29, the Bishop of Zvenigorod Theodorite for the first time crossed the threshold of the Moscow Theological Academy as its Rector.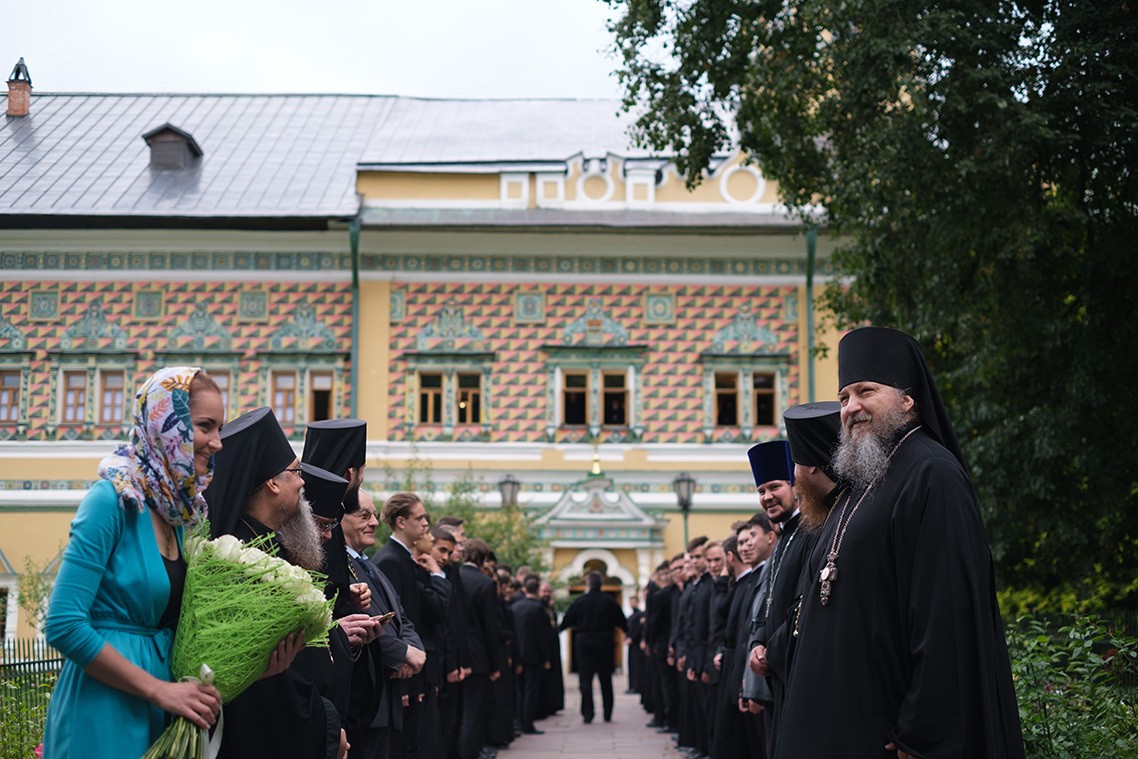 At the gates of the Intercession academic church Bishop Theodorite was met by administration representatives, teachers, students and staff. Singing the troparion to the Assumption of the Virgin, a procession went into the church, where Bishop Theodorite performed a prayer service asking for God's blessing for a good cause.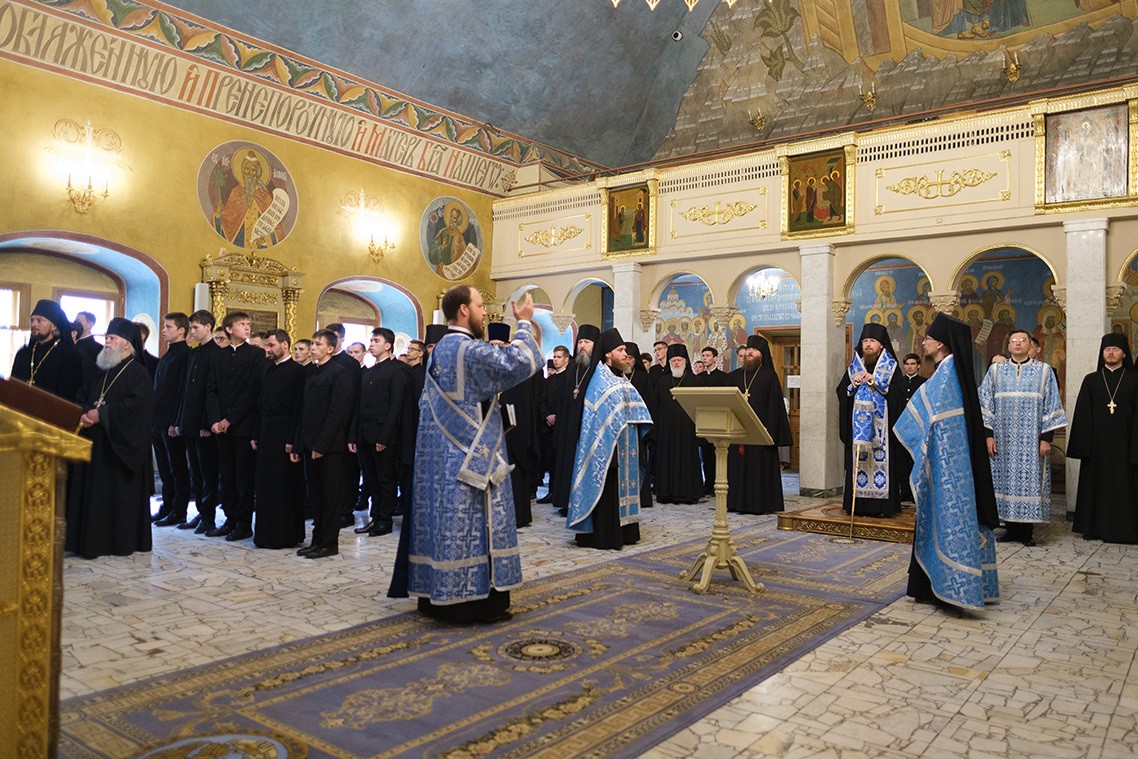 За богослужением пел академический хор под управлением иеромонаха Нестора (Волкова).
An academic choir under the conduct of Hieromonk Nestor (Volkov) sang at the divine service. After a prayer, the Rector said a welcoming word:
Dear fathers, brothers and sisters! I would like to greet you cordially!

It was a deep feeling both of anxiety and thrill that accompanied my first divine service here as the Rector of the Moscow Theological Academy.

I will not hide my inner excitement and trepidation before this forthcoming role.

Of course, the Academy is well-known for me. As well as this academic temple which especially dear for me. In its altar, I prayed with my brothers for two days after taking my monastic vows. Here I was ordained into a hierodeacon and later into a hieromonk by Bishop Eugene.

However, in four years of my absence lots of things have changed at the Academy. So did we, especially under the weight of responsibility and previous experience.

At such moments of life prayer and support of loved ones is very important.

Today at the Liturgy, a Gospel passage told us how the on His way to Jerusalem was not allowed to come into a Samaritan village. Luckily that the Academy is not a Samaritan city, so you lovingly accept a traveler who wants to reach high Jerusalem.

Greeting you I cannot find better words than Apostle Paul said: "Grace to you and peace from God our Father and the Lord Jesus Christ. Amen."
Then Vladyka gave to everyone his archpastoral blessing for the upcoming labors.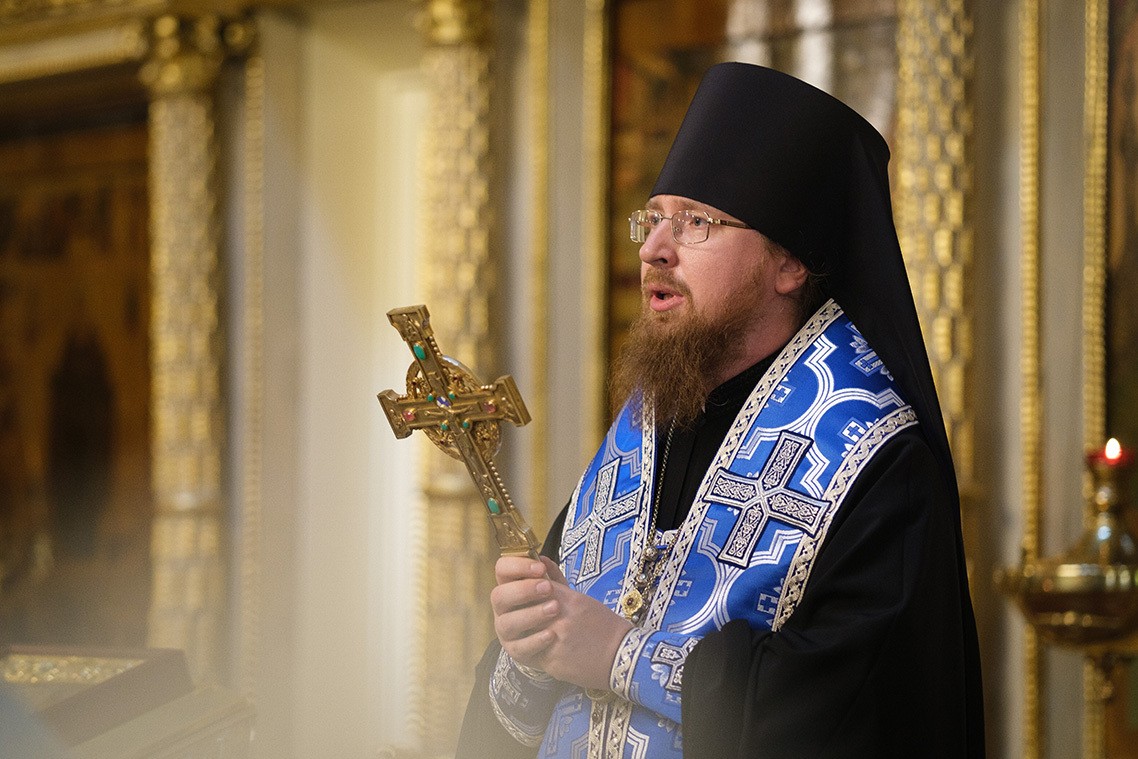 The MThA Press Office