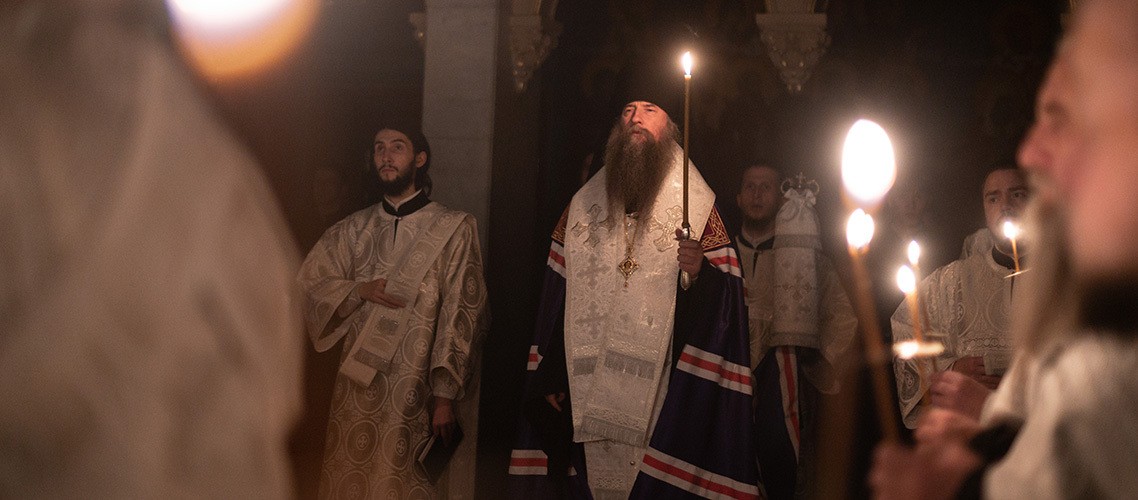 28 September 2022
The Academy honored the memory of its five students perished in fire in 1986
On the evening of September 27, the Bishop of Zvenigorod Kirill, Rector of the Moscow Theological Academy, officed a memorial service at the Intercession Academic Church for the repose of five students perished in fire in 1986.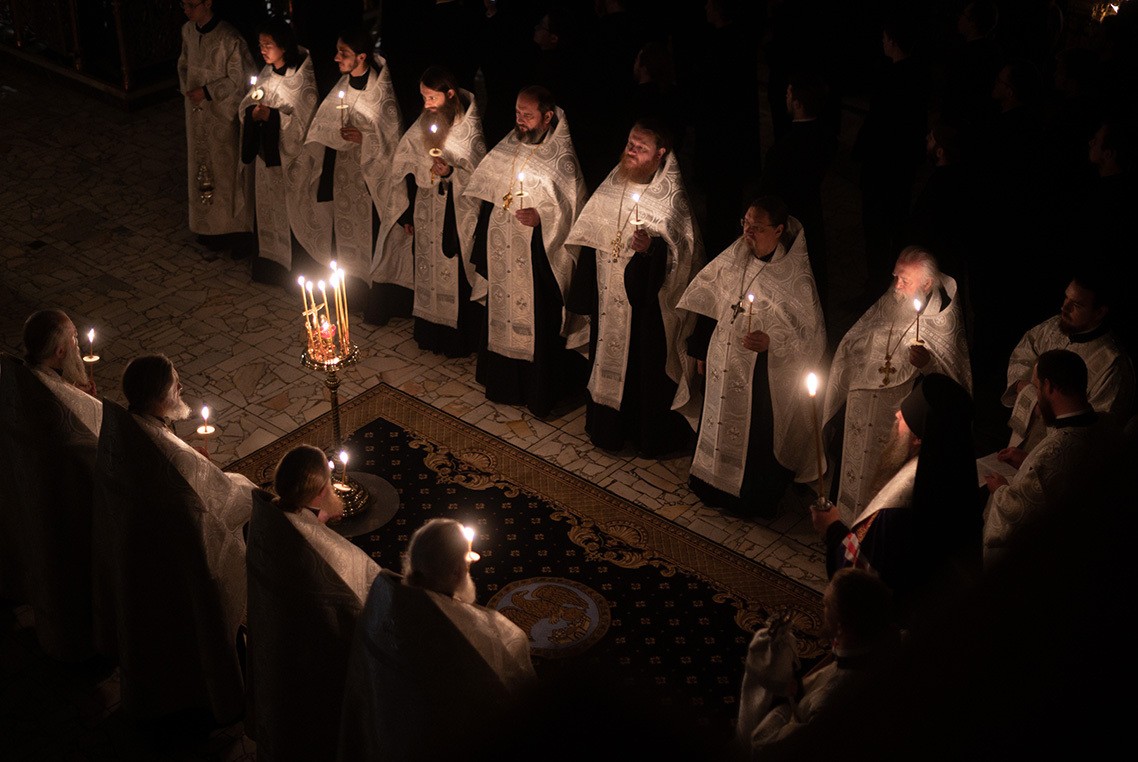 The fire broke out at night on September 27-28 in the building number 50. The flame quickly started to spread reaching the Assembly Hall and the Intercession Academic Church. Miraculously, it stopped at the doors of the Museum of the Moscow Theological Academy not touching its unique collection of ancient icons and paintings. As a result, the Assembly Hall burned down completely and the dome of the church fell down. From one of the students' rooms only residents survived from this building. They were Peter Lebed, now the Metropolitan of Vyshgorod and Chernobyl Pavel, Vicar of the Kiev-Pechersk Lavra, and archpriest Mikhail Kostyuk, Dean of the Shumsky district of the Ternopil diocese (Ukraine). Five other students, Dmitry Logotov, Vladimir Maksimov, Vladislav Lugin, Igor Krasov and Yaroslav Koropetsky, could not get out of the burning room.
Chanting performed by two choirs under the conduct of Alexander Leventsov, a second-year Master's student, and Ivan Bondaruk, a third-year undergraduate student.
The MThA Press Office