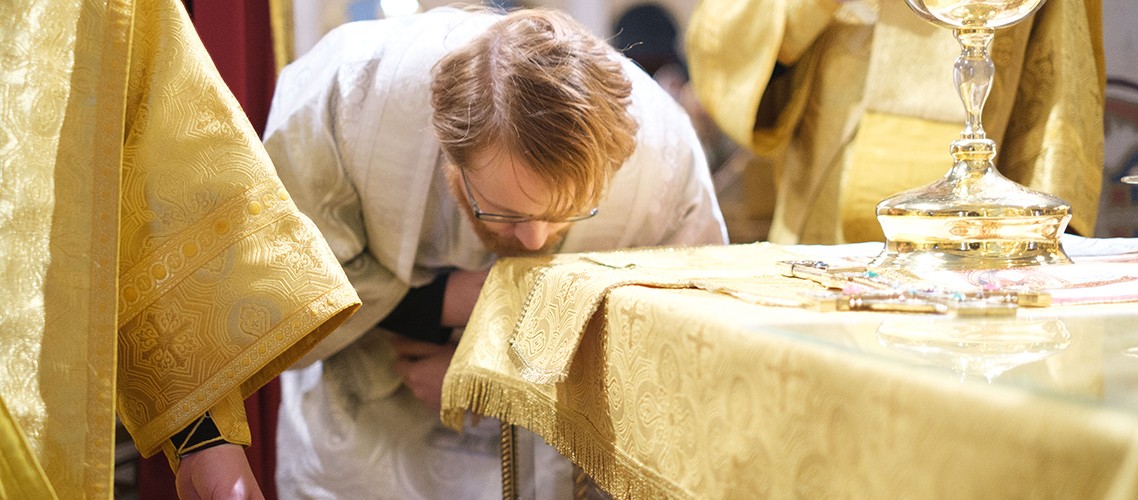 26 December 2021
Sunday services on the Week of the Last Judgement
On December 25 and 26, Sunday services in honor of the holy forefathers and martyrs Eustratius, Auxentius, Eugene, Mardarius and Orestes took place at the Intercession Church of the Moscow Theological Academy.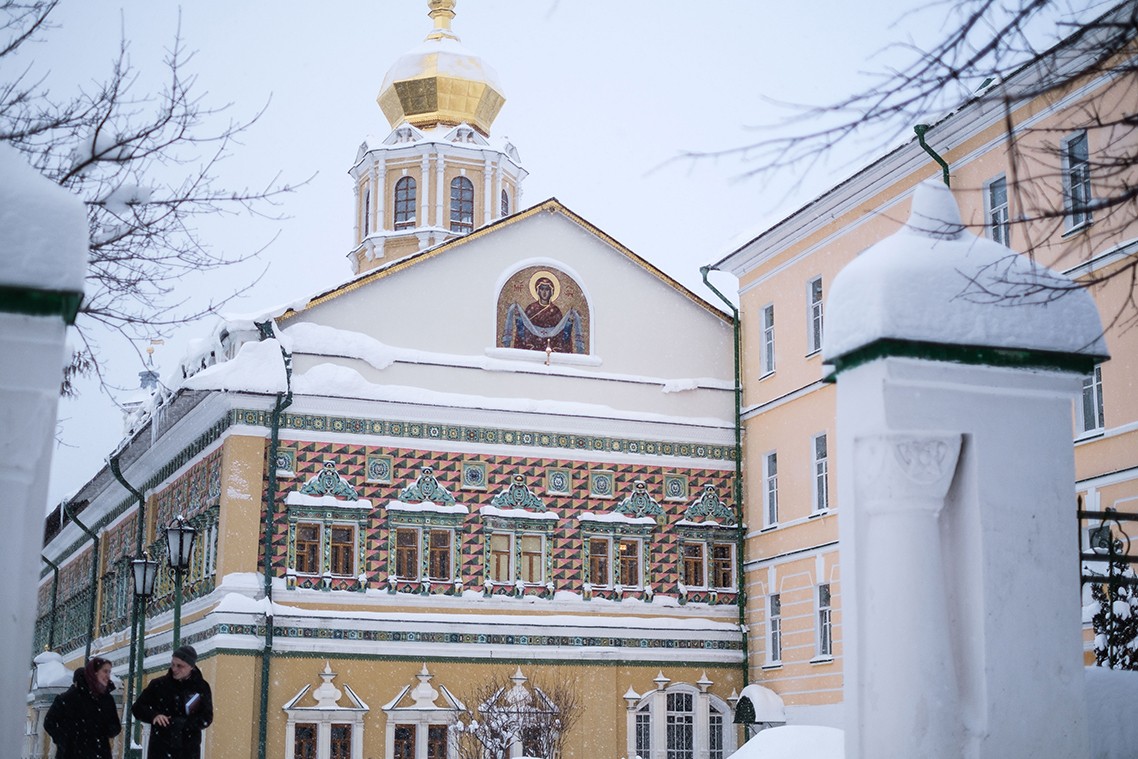 On December 25, the Bishop of Zvenigorod Theodorite, Rector of the Moscow Theological Academy, officed an All-night vigil at the Intercession Church.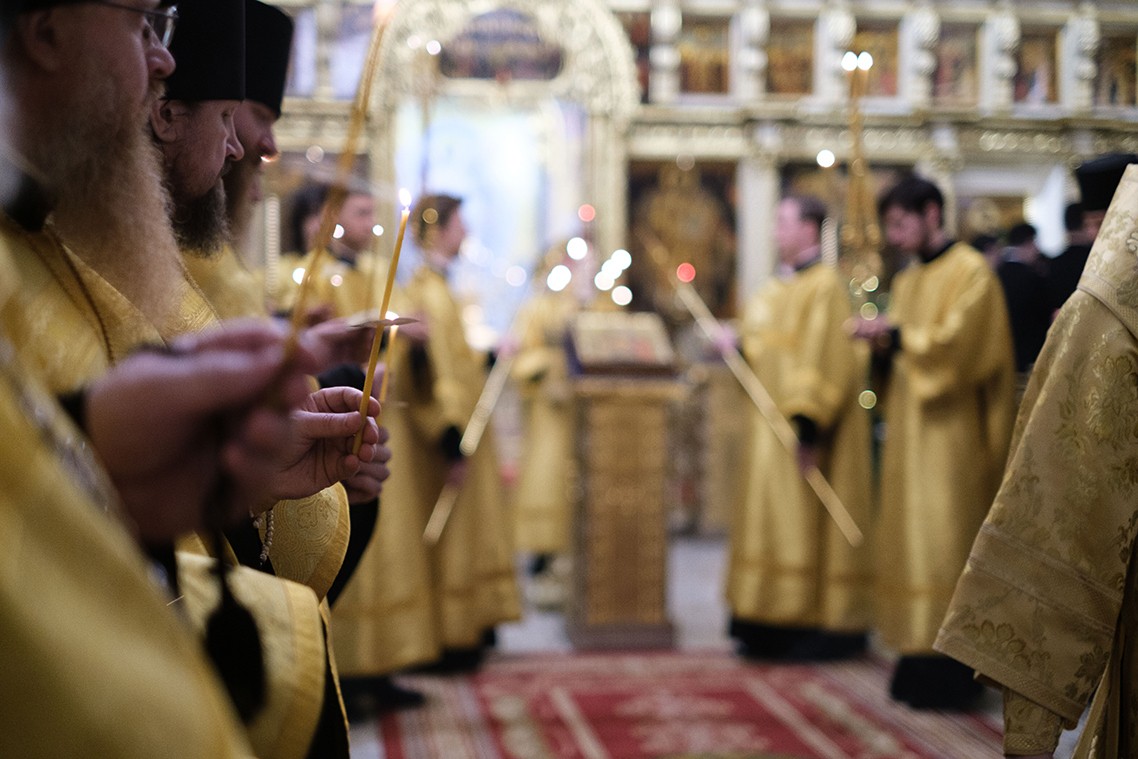 During the Canon, Bishop Theodorite elevated Nikita Sedelnikov, a fourth-year undergraduate student, into a rank of subdeacon.
At the evening service, Ivan Syurin, a fourth-year undergraduate student, delivered a sermon.
On December 26, Bishop Theodorite celebrated the Divine Liturgy co-served by the clergy of the academic church.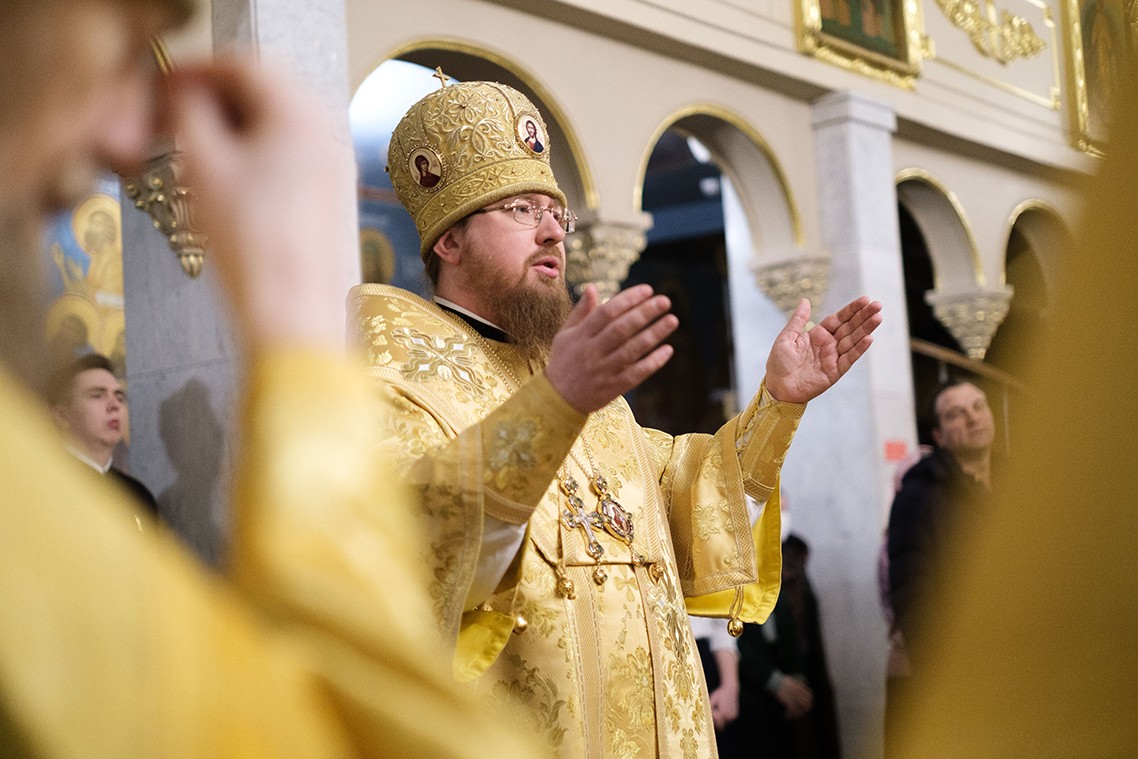 At the antiphons, Bishop Theodorite tonsured 3rd-year undergraduate students Alexander Fedorov, Ion Gechev, Serafim Krivonogov and Ivan Romanov as Readers.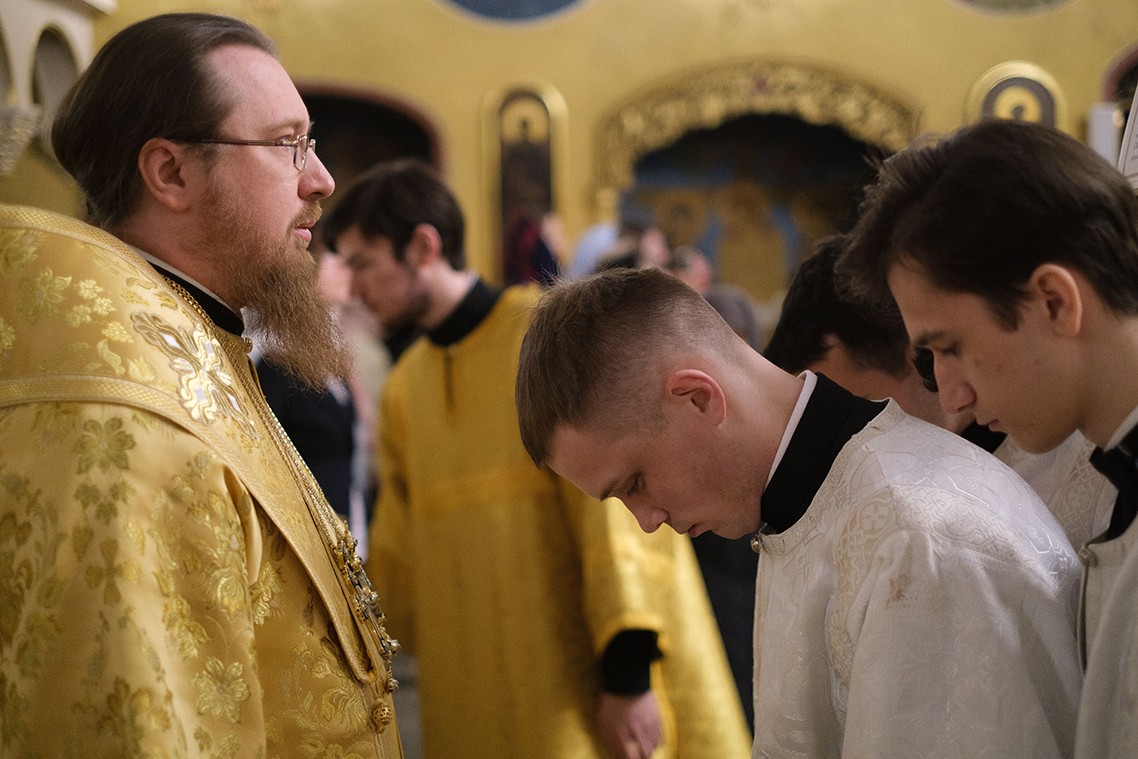 After reading the Holy Gospel, Bishop Theodorite addressed an assembly with an archpastoral word.
At the end of the Eucharistic Canon, the Rector ordained subdeacon Nikita Sedelnikov into a deacon.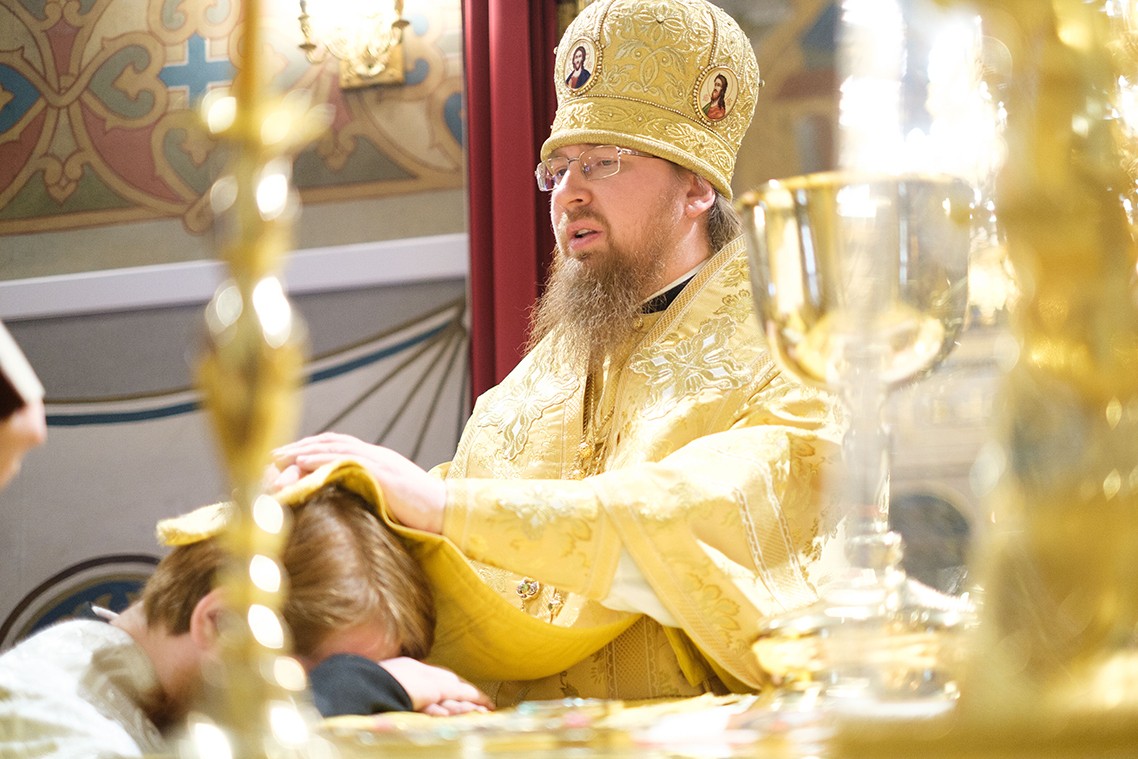 After singing the sacrament verse, Hieromonk Varnava (Losev), Dean of the Academic Church, read a message from His Holiness Patriarch of Moscow and All Russia Kirill on vaccination and QR codes written after the Moscow Diocesan Meeting on December 22, 2021.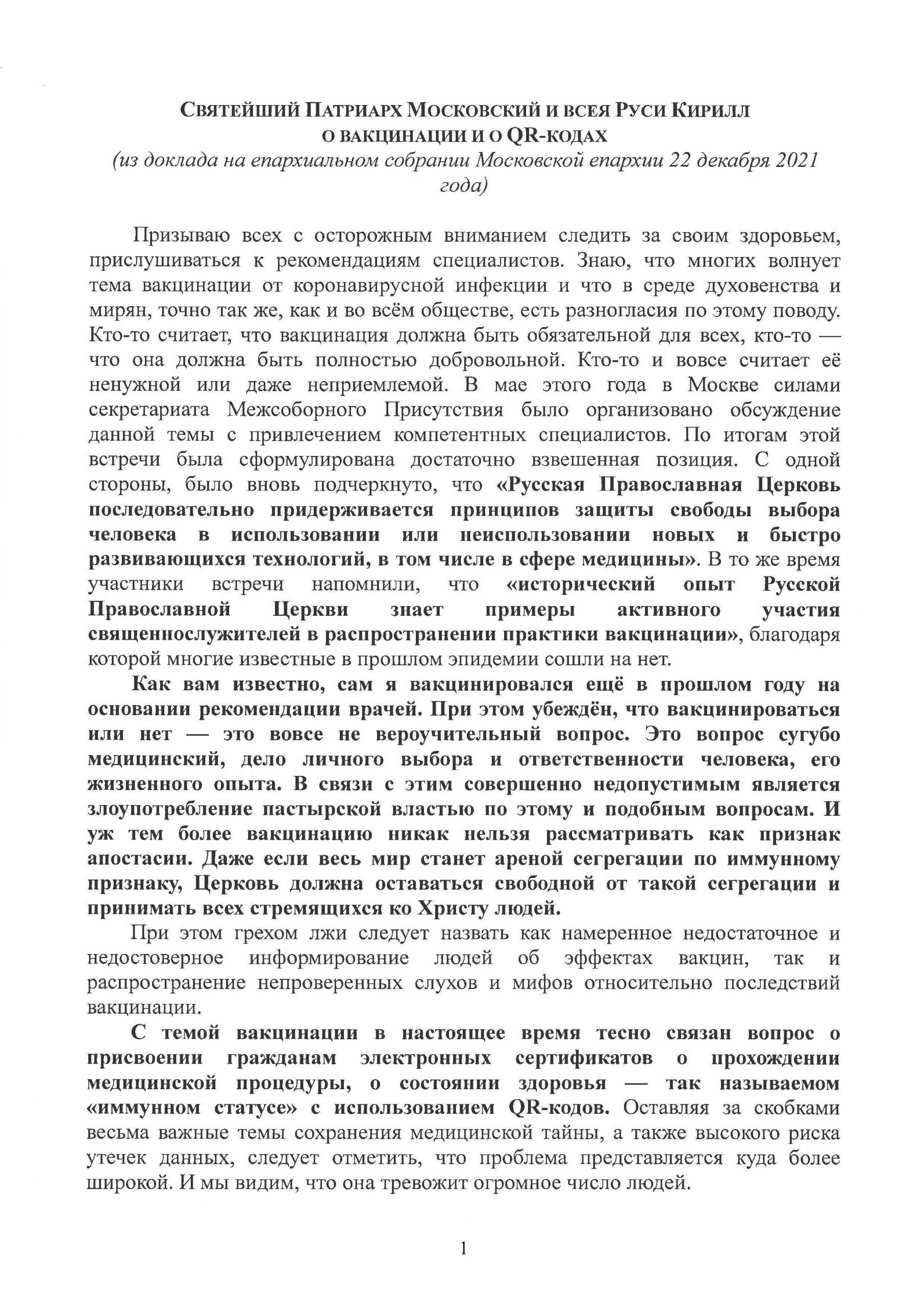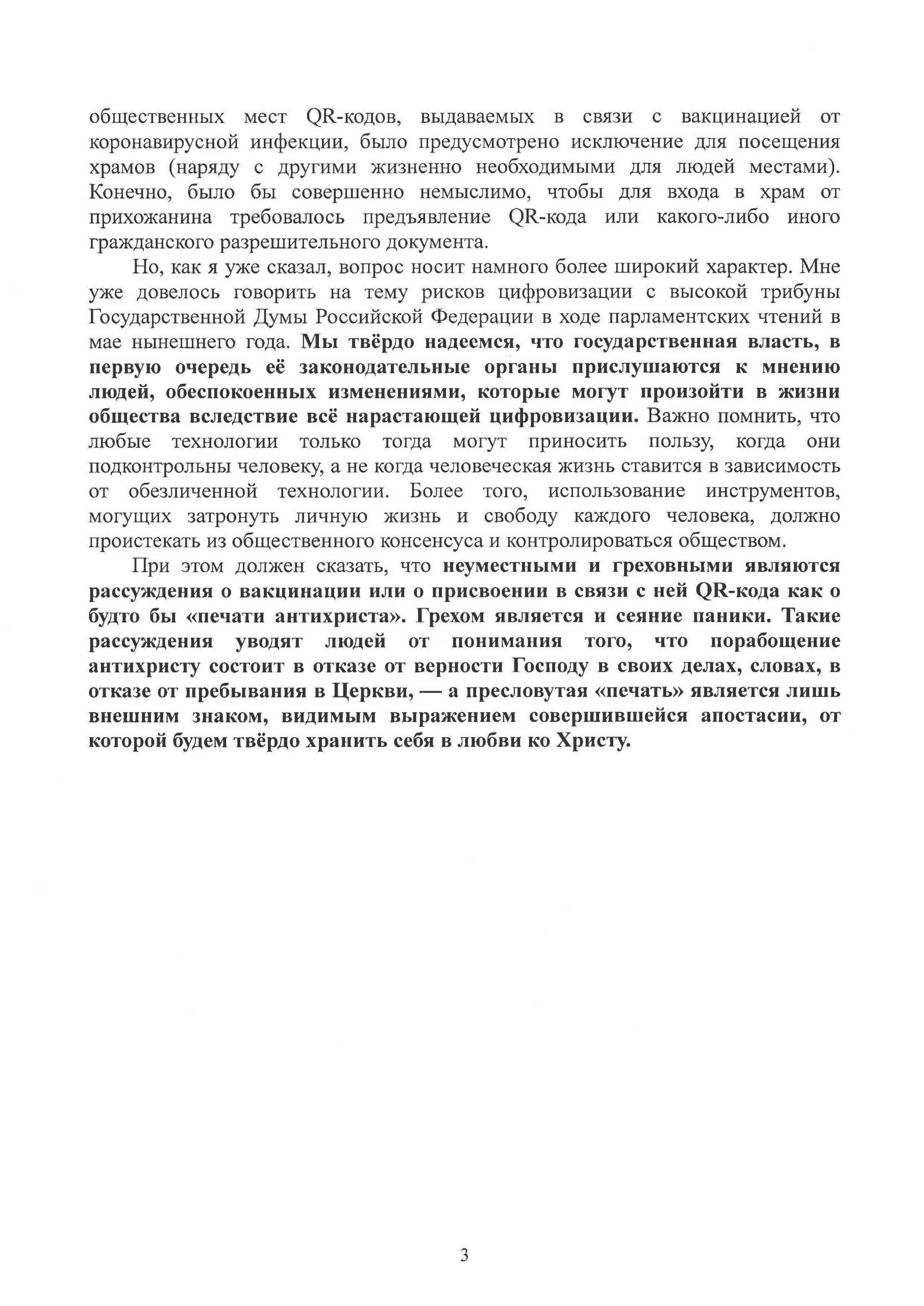 Background information:
Chanting performed by a male choir under the conduct of E.V. Borovinsky and a mixed choir led by K.A. Tarelkina.
The MThA Press Office