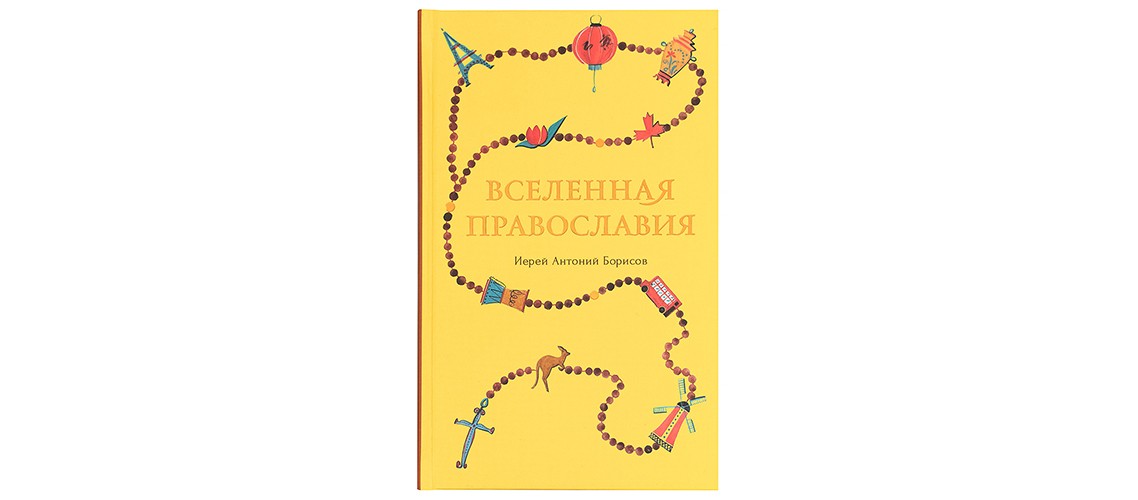 26 September 2020
"The Universe of Orthodoxy" a new book of an Associate professor priest Anthony Borisov
The publishing house of the Sretensky Monastery has released a new book by Priest Antony Borisov, Associate Professor of the Moscow Theological Academy.
"The Universe of Orthodoxy" describes some peculiar aspects and traditions of the divine services, which exist at Orthodox churches from all over the world. The purpose of this book is to show that the Orthodox Church lives outside the borders of our country and has its own history and distinctive cultural customs.
The edition is based on the scripts of radio program "The Universe of Orthodoxy" which has been broadcasted for several years on a radio station "Vera".
The author of book illustrations is Anna Lutsay, a student of the MThA icon-painting faculty.
Contents:
Baptism as the beginning of a path
Names and name-days
From holiday to holiday
At the cradle of Christ. The Nativity of Christ and Christmas time
Water of grace. Epiphany - Baptism of the Lord
Meeting the Savior. Meeting of the Lord
Message of salvation. Annunciation of the Most Holy Theotokos
Unrestrained joy. Pancake week
Time of repentance. Great Lent and Holy Week
Defeating the Death. Lazarus Saturday
Christ is coming. The Entry of the Lord into Jerusalem – The Willow Sunday
Christ has Risen! Easter and the Bright Week
Path to Heaven. Ascension of the Lord
Grace of the Holy Spirit, the Holy Trinity Day
The greatness of Christ. Transfiguration of the Lord
Not death, but sleep. Dormition of the Virgin
Worshiping the Cross. Exaltation of the Cross of the Lord
Study in the Church
Family as a small church
Holy Meal. Divine Liturgy and Communion
Visiting God. Temple and its traditions
Priest's service
Signs of faith. Orthodox symbols and shrines
Crossing the threshold. The end of life
Cosmos. Beyond the Earth
The MThA Press Office/Сретение