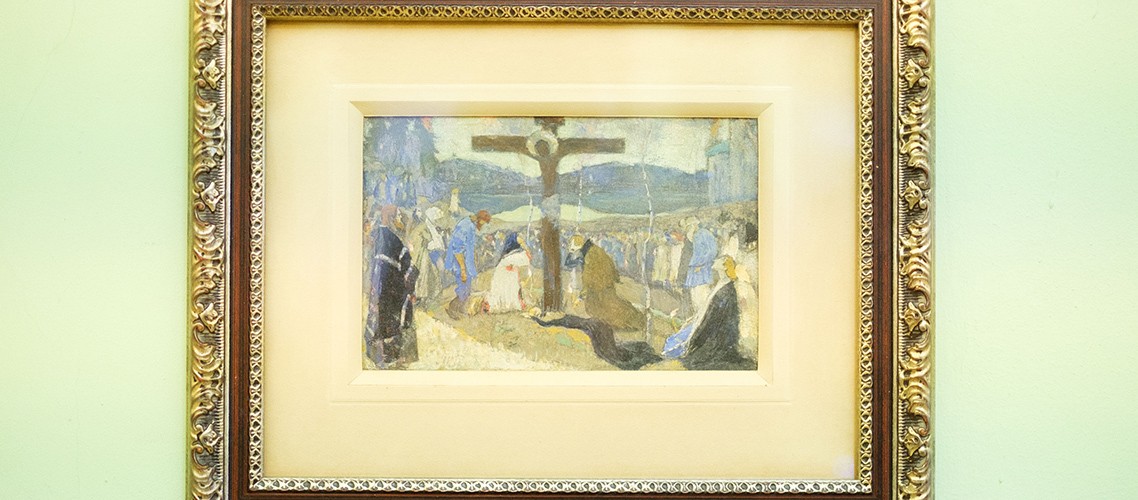 29 November 2021
M. V. Nesterov's sketch on the "Holy Week" became a new contribution to the collection of the MThA Museum
On November 26, M. V. Nesterov's sketch on the "Holy Week" was officially contributed to the collection of the Museum of the Moscow Theological Academy "Church-Archaeological Cabinet".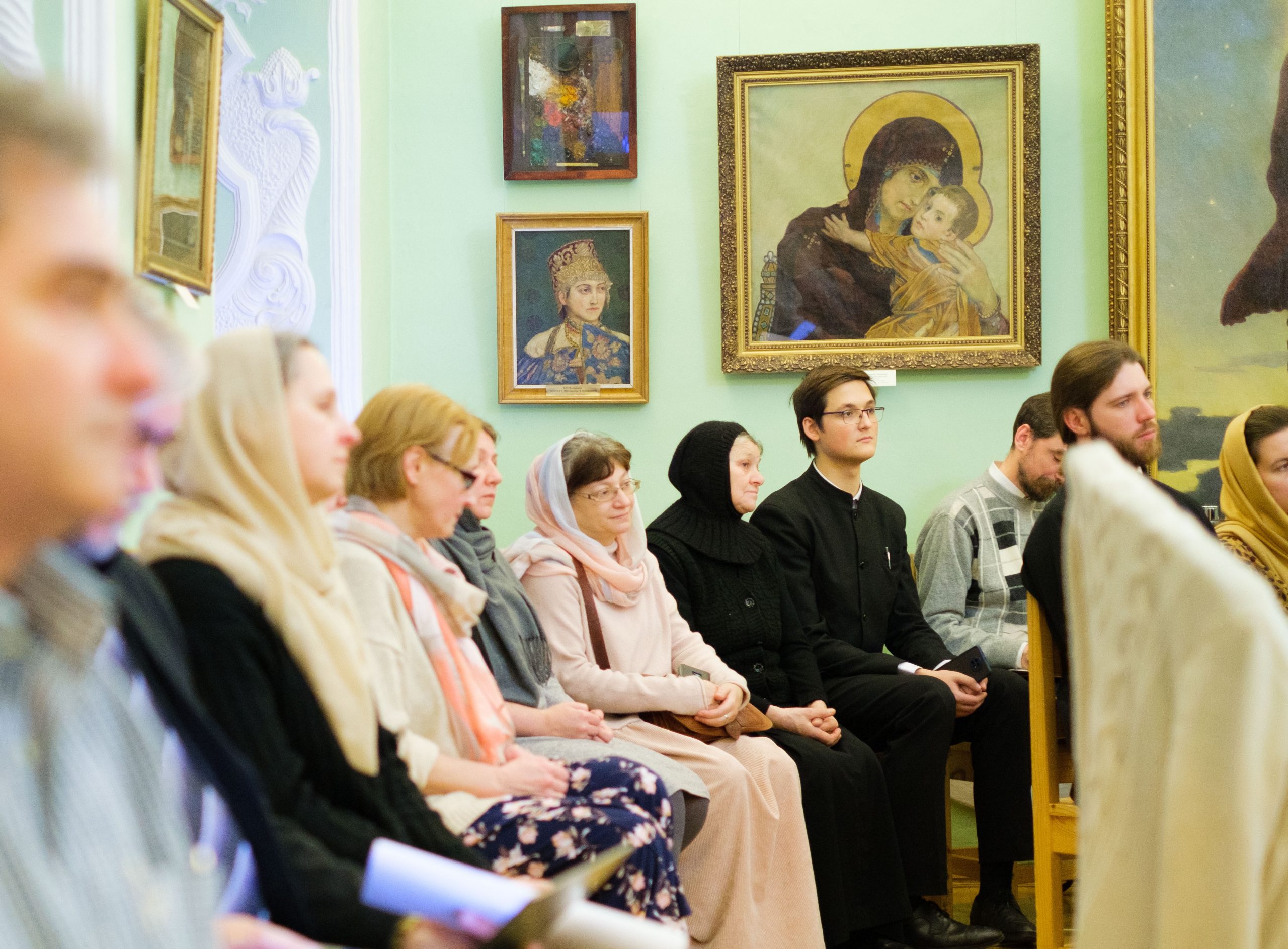 The sketch was M.V. Nesterov's present to Alexander Korin, a restorer and an artist from the dynasty of Palekh painters. Korin's daughter Nadezhda Alexandrovna donated the painting to the academic museum in 2020.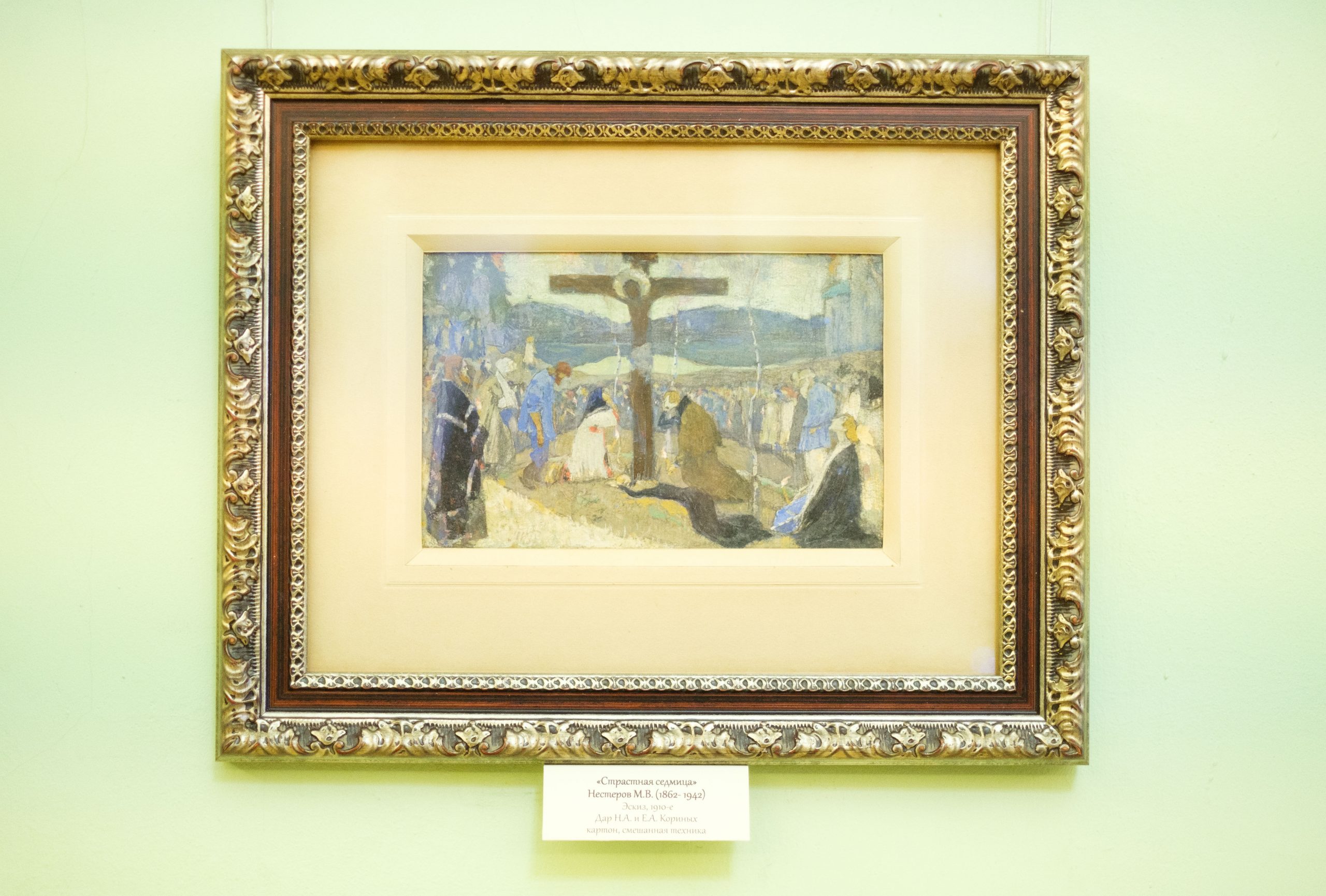 At the official ceremony, they discussed changes in the author's intention and reasons that prompted Nesterov to make some variations clearly seen in comparison with the final painting exhibited at the museum.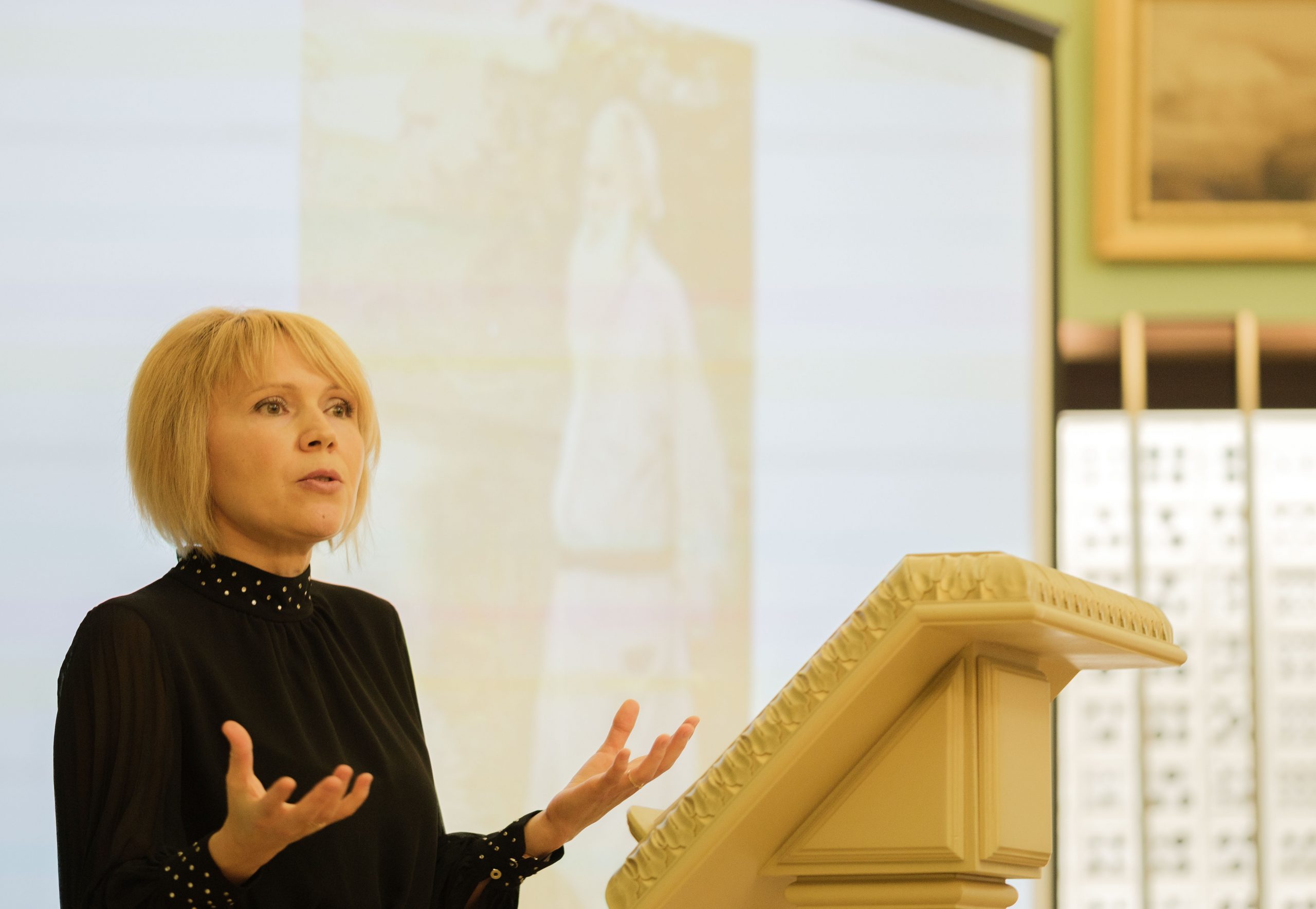 The discussion was attended by S.V. Burmistrova, D.V. Makarov; P.Yu. Klimov, Ph.D. in Art History and Head of the Artistic Department of the second half of the XIX - beginning of the XXI centuries at the Russian Museum; K.M. Antonov, Doctor of Philosophy, Professor, Head of the Philosophy and Religious Studies Department at the Orthodox St. Tihon's Humanitarian university.
The MThA Press Office