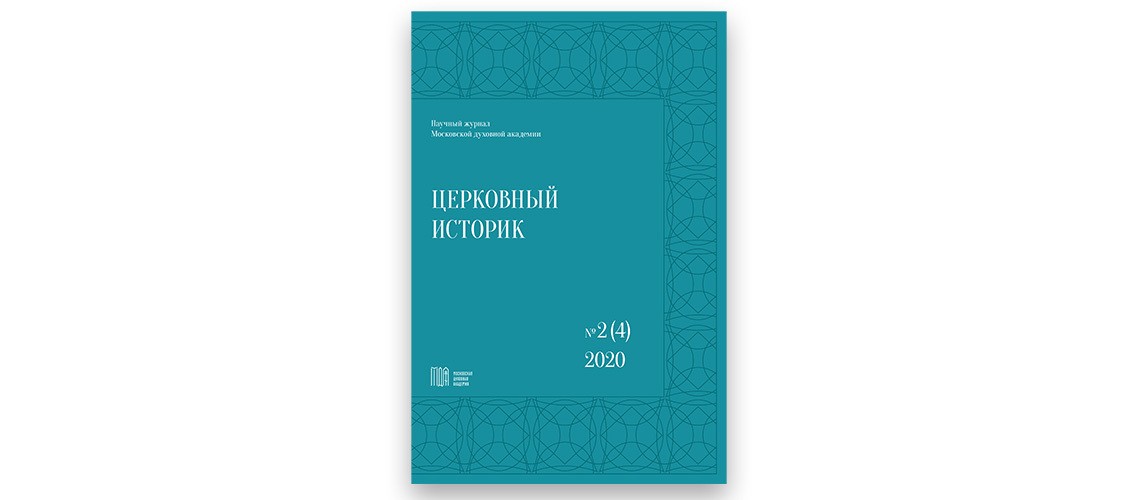 18 June 2022
The fourth, fifth and sixth issues of the "Church Historian" journal
The publishing house of the Moscow Theological Academy has released the fourth, fifth and sixth issues of the scientific journal "Church Historian". Its editor-in-chief is Alexey K. Svetozarsky, Professor and Head of the MThA Church History department.
The issue dedicates to the general history of the Christian faith, the history of the Russian Orthodox Church, national and world history and archive materials.
The fourth issue consists of the following articles:
1. "Ecclesiastical Policy of Emperor Justinian I", Associate Professor Hegumen Gerasim (Dyachkov).
2. "Peculiarities of parish conflictology in the patrimonial parishes of the Trinity Monastery in the XVIII century (Rozhdestvensk and Serebozhsk volosts of the Pereslavl district) ", an assistant Georgy S. Dmitriev.
3. "Novoarkhangelsk Theological Seminary", Associate Professor Georgy Ev. Kolyvanov.
4. "Projects for reforming the middle level of church administration in the regulations of the All-Russian Congress for the Clergy and Laity", a methodist of the Church History Department Radomir (Roman) Vl. Buldakov.
5. "Church life in the Russian diaspora according to P.E. Kovalevsky's diaries ", the Bishop of Zelenograd Savva (Tutunov), Vicar of His Holiness the Patriarch.
6. "Participation of Professor V.O. Klyuchevsky in the elections to the First State Duma in 1906", a senior lecturer Kirill A. Cherepennikov.
7. "The Roman Catholic Church and the World Council of Churches: Towards Dialogue 1948-1961.", a teacher, Priest Ilya N. Pismenyuk.
8. "Student N.I. Ilminsky between Altai and Sayan Mountains: Some Aspects of the Missionary Activity of Priest John Shtygashev", a teacher Vladimir Vl. Belsky.
9. "Monastic discipline in the decisions of the first All-Russian Monastic Congress in 1909", Associate Professor Pavel Ev. Lipovetsky, a postgraduate, Deacon Vyacheslav Masin.
10. "Journal of the Moscow Patriarchy" as a tool for "reconciliation" of Orthodox and Soviet self-consciousness among the believers of the USSR in the 1940s-1980s.", Associate Professor Priest Pavel Lizgunov.
11. "Russian-Armenian interfaith relations in the Old Russian state", a teacher Hierodeacon George (Ramazyan).
The authors are members of the Moscow Theological Academy and other educational institutions and scientific organizations, as well as students of the Department.
11. "Russian-Armenian interfaith relations in the Old Russian state", a teacher Hierodeacon George (Ramazyan).