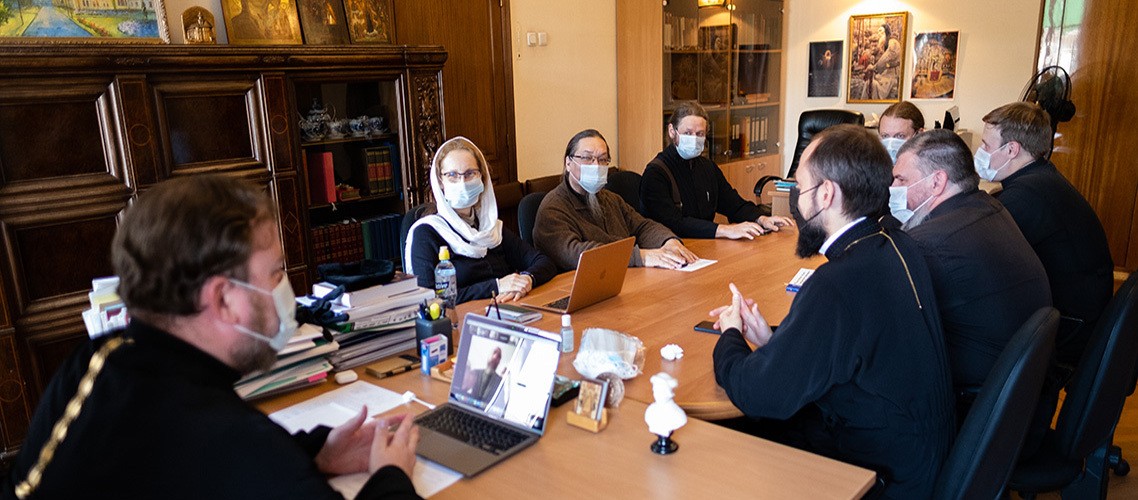 22 September 2020
A meeting of the Scientific and Methodological Council
On September 22, Scientific and Methodological Council of the Moscow Theological Academy gathered for the first time in a new academic year. A meeting took place both in face-to-face and distant formats.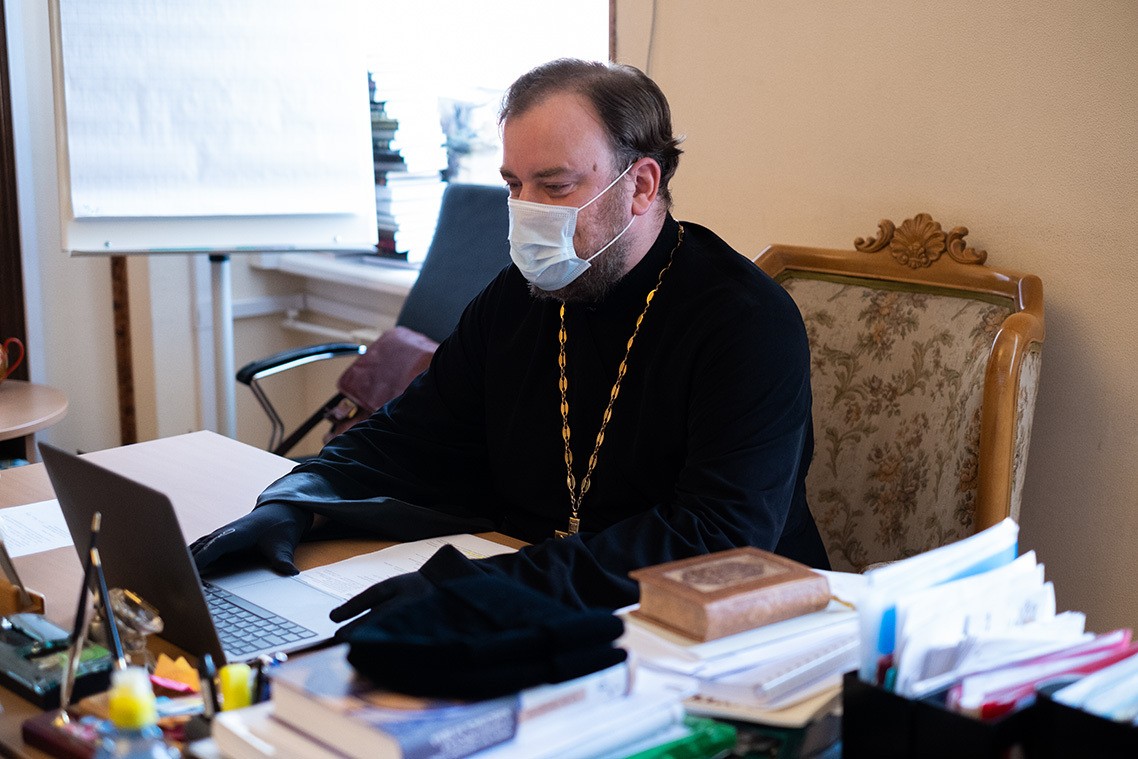 The Council discussed the preparation for an annual All-Russian Intercession Conference scheduled on October 16, 2020. Archpriest Alexander Zadornov, Chairman of the Scientific and Methodological Council, Acting vice-rector for scientific and theological work, announced a conference program dedicated to the anniversary of the "Russian exodus" (Crimean evacuation): 1920–2020.
The conference organized with the blessing of His Holiness Patriarch Kirill by the Department of Church History of the Moscow Academy of Sciences is dedicated to the church component of the tragic events that took place a century ago. Participants are expected to consider in their speeches different aspects of Russian Orthodox Church history both during the Civil War, which preceded the Crimean evacuation, and the following emigration. Sectional sessions will be devoted to scientific topics developed by the MThA departments.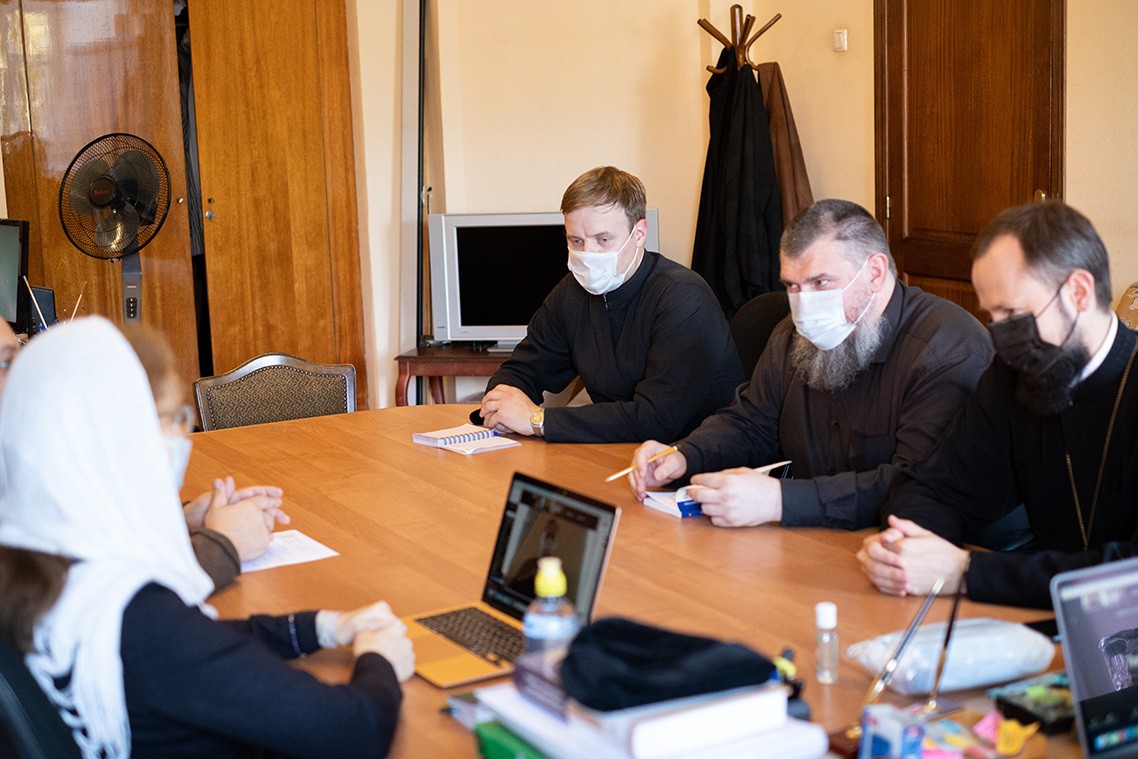 Council members also discussed some technical moments considering the conference and decided to hold all sessions both in face-to-face and distant formats that enables speakers from other cities take part in an online conference by Zoom.
During its meeting, the Council also considered the preparation for a number of anniversaries and memorable dates in 2021.