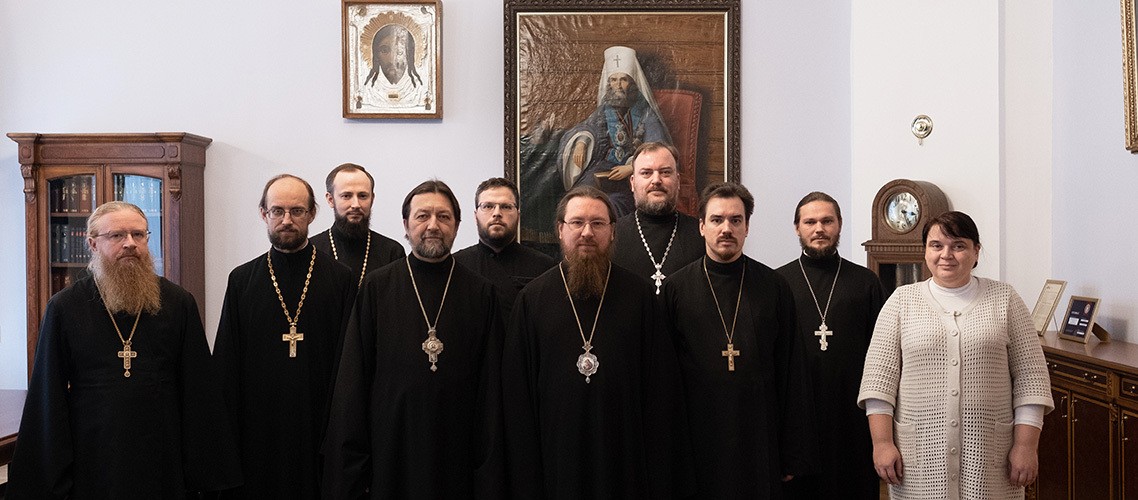 2 December 2021
The Educational Committee of the Russian Orthodox Church examined the Moscow Theological Academy
From November 29 to December 1, the Educational Committee of the Russian Orthodox Church had a scheduled inspection at the Moscow Theological Academy. Archpriest Maxim Kozlov, Chairman of the Educational Committee, Archpriest Konstantin Kostromin, Vice-Rector for Scientific and Theological Work of SPbThA, N.N. Swaks, Head of the Administrative Secretariat of the Educational Committee and N.V. Leontyev, Head of the Control and Analytics Department of the Educational Committee formed a verification commission.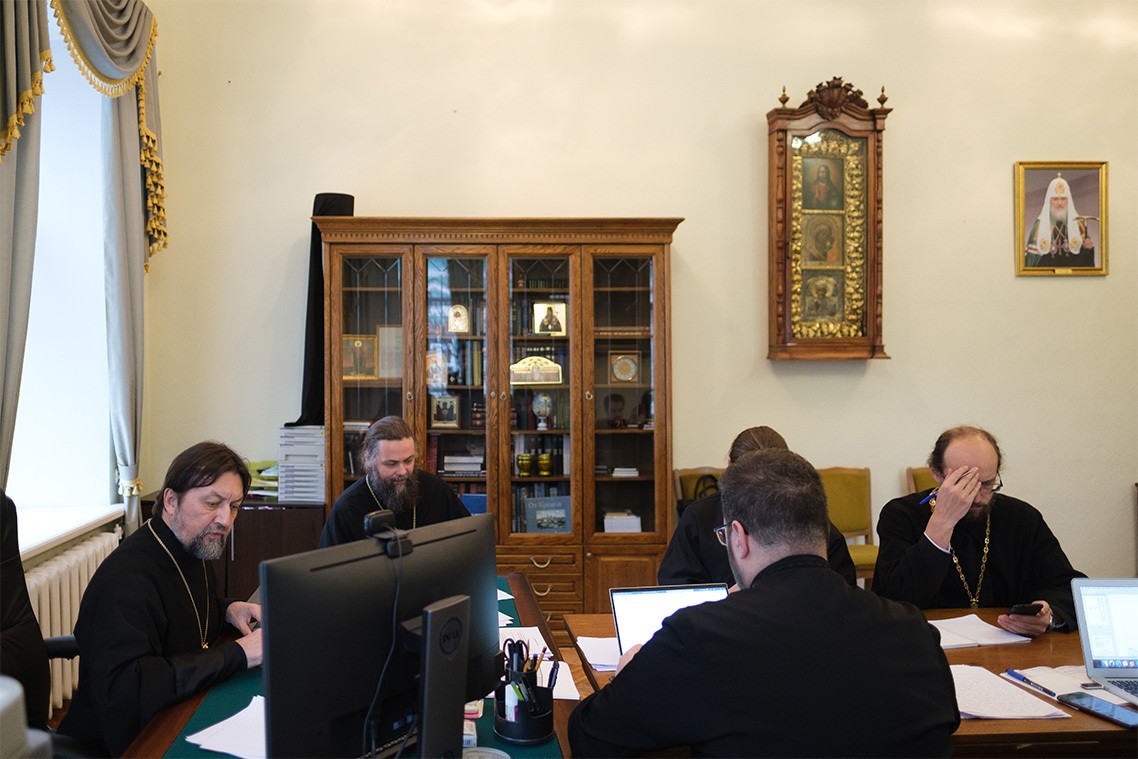 The experts conducted an external assessment of the quality of a technical base, educational and disciplinary work; information and library support, office and research work as well as examined other important characteristics of an educational process.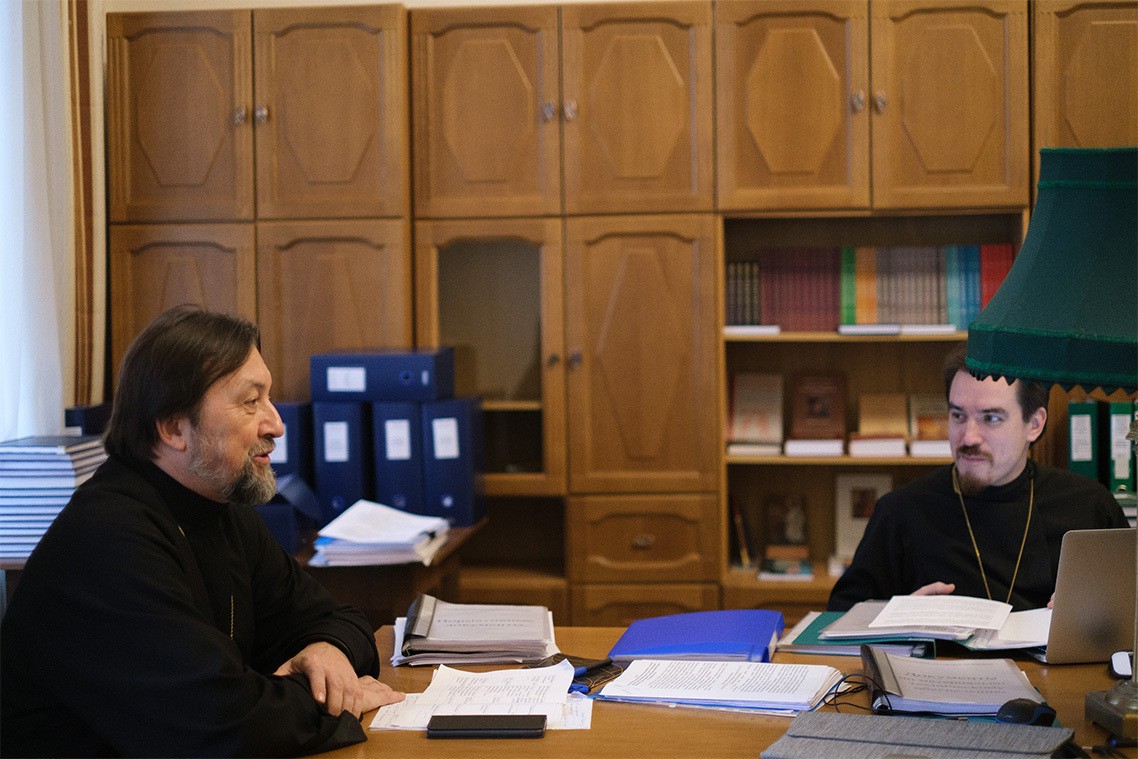 The expert group visited classrooms, an academic library, a publishing house, a correspondence department and a students' residence.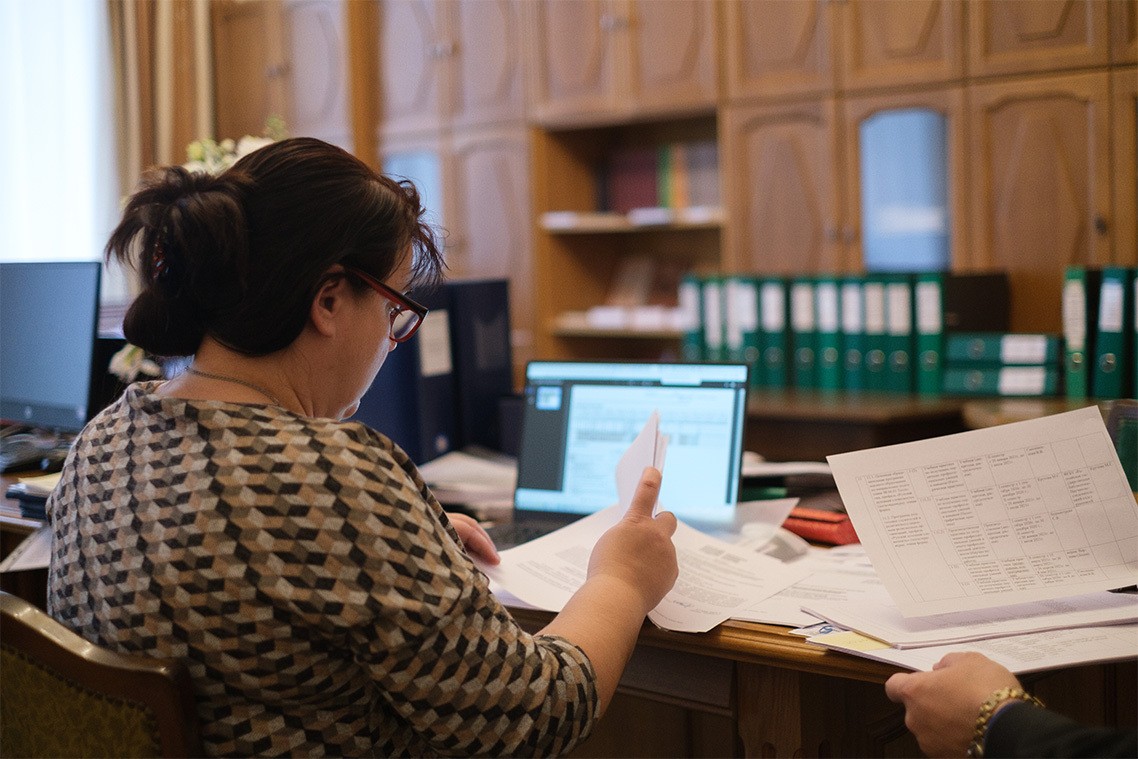 They also did a comprehensive check of the residual and general students' knowledge. Archpriest Maksim Kozlov, Chairman of the Educational Committee, had a talk with Master's students about their qualification works and the completion of their scientific research.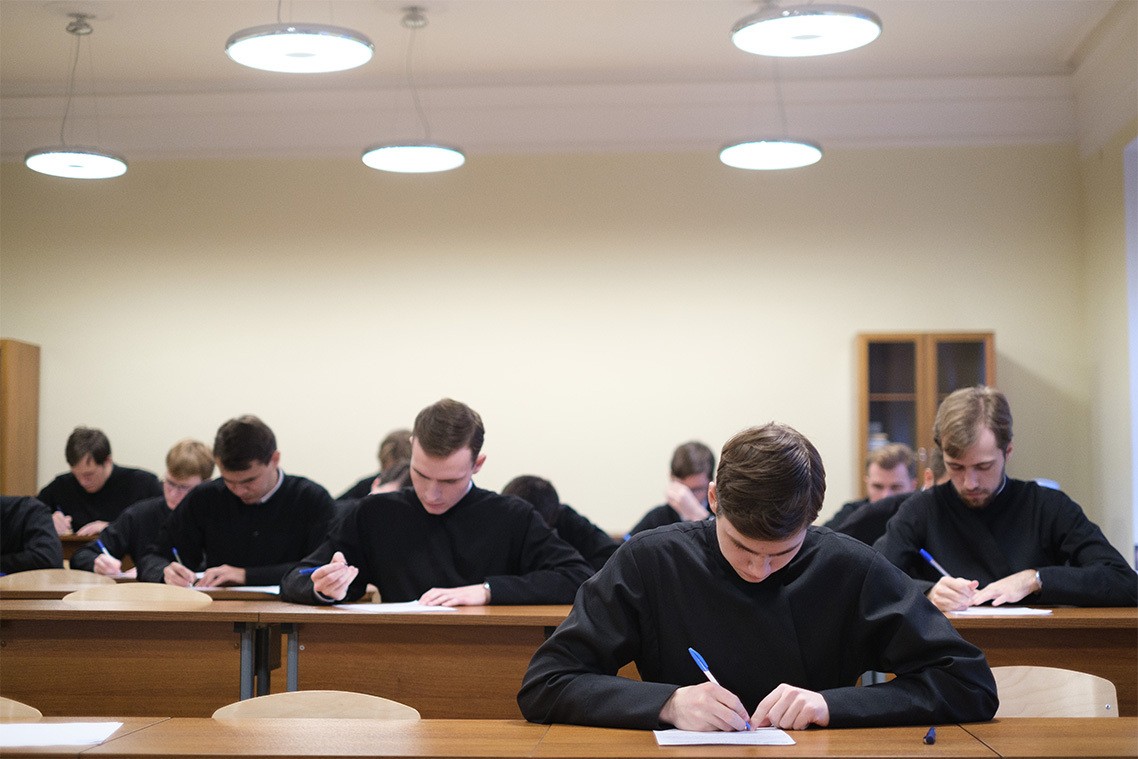 The MThA Press Office