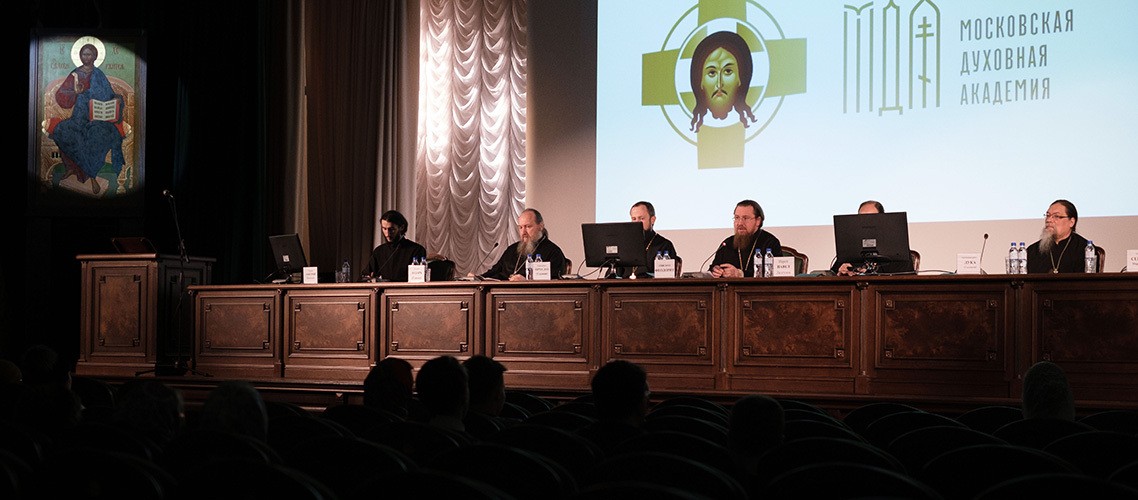 19 December 2021
An Open Door Day at the Moscow Theological Academy
On December 18, the Moscow Theological Academy, the oldest theological educational institution of the Russian Orthodox Church, welcomed its future applicants. The event took place both in face-to-face and online formats.
After a registration, participants attended a plenary session at the Great Hall of the Moscow Theological Academy. They saw a video presentation telling about a structure, an educational and scientific life and leisure time at the Academy.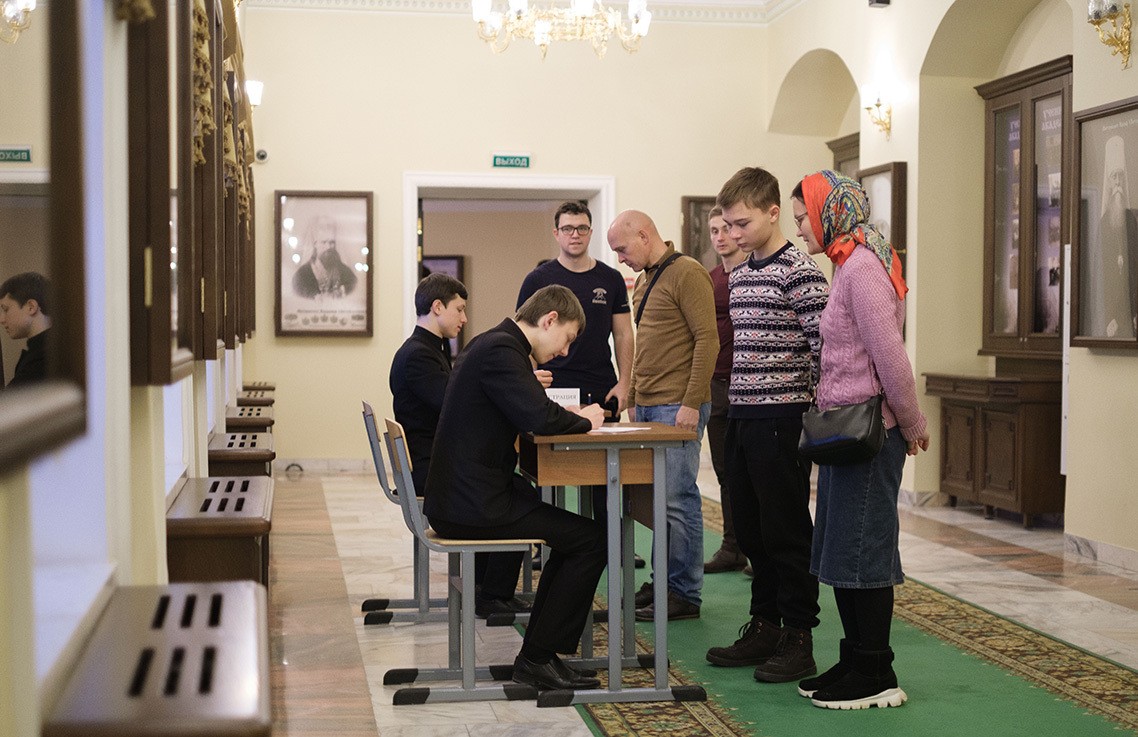 The Bishop of Zvenigorod Theodorite, Rector of the Moscow Theological Academy, greeted future applicants.
Then a word was given to Vice-rectors, Deans of faculties and academic staff.
Priest Pavel Lizgunov, Vice-Rector for Academic Affairs, told about Bachelor's and Master's programs.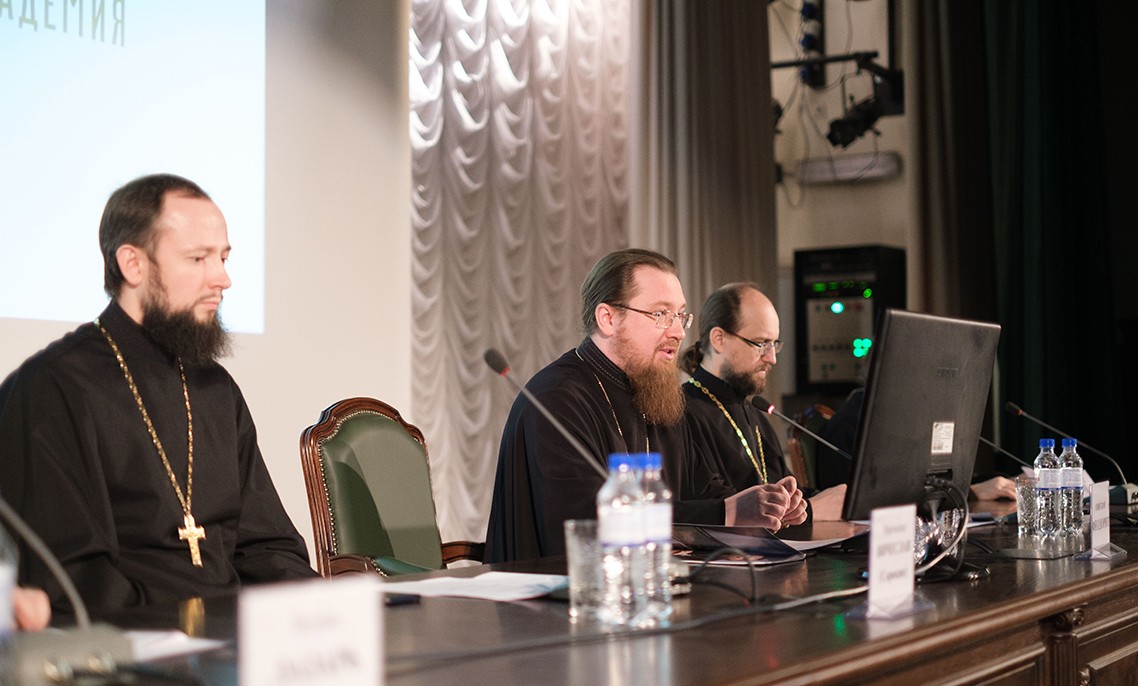 Hieromonk Vyacheslav (Sorokin), Vice-rector for educational work, made the applicants acquainted with daily routines and some discipline moments that student of the Academy have to obey. D.I. Urum, a secretary of the Selection Committee, told about entrance exams.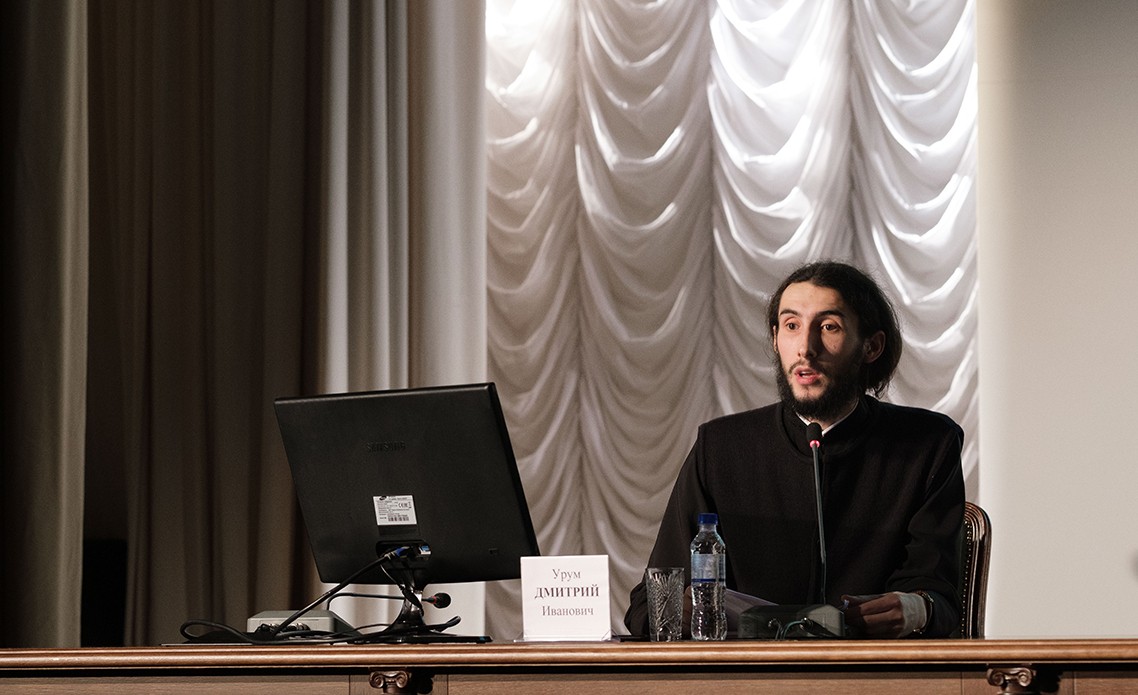 Then, guests could attend sections of different faculties.
Archimandrite Luke (Golovkov), Dean of the Icon-painting faculty, made a presentation at the Elizabethan Hall of the Moscow Theological Academy. He gave more details about an educational process, gave useful tips for a successful enrollment and answered the following questions.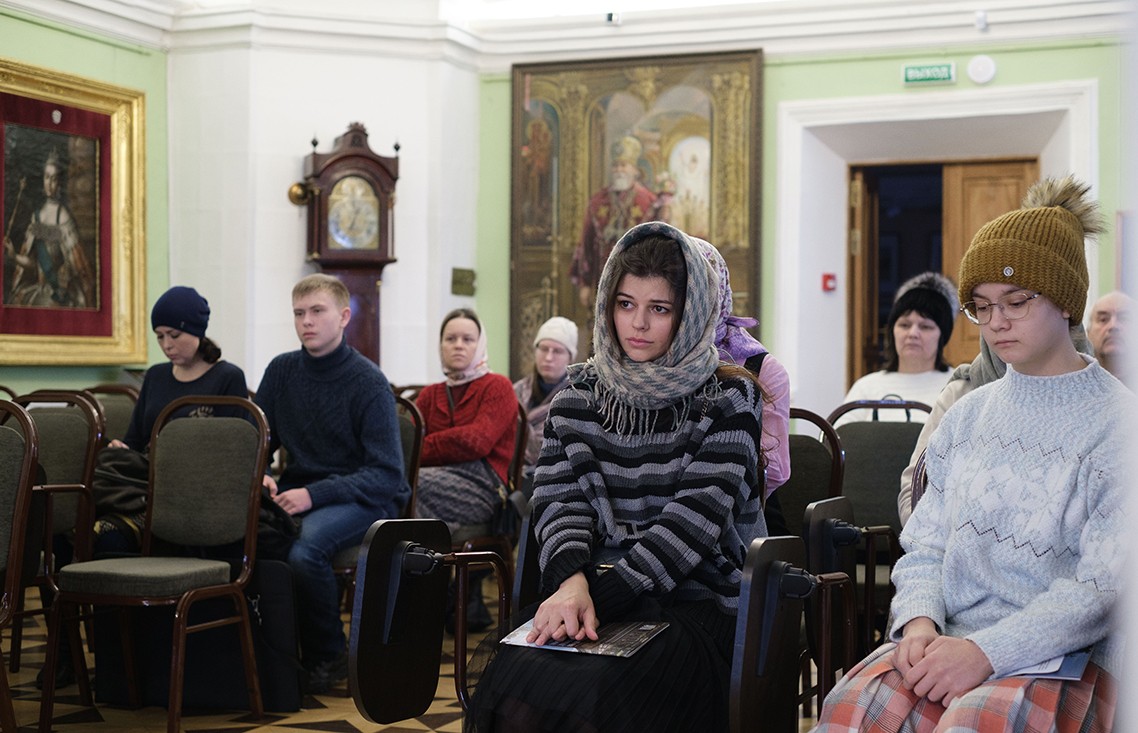 Hegumen Lazar (Gnativ), Dean of the Church Singing Art Faculty, told about stages of entrance exams and study programs at the faculty.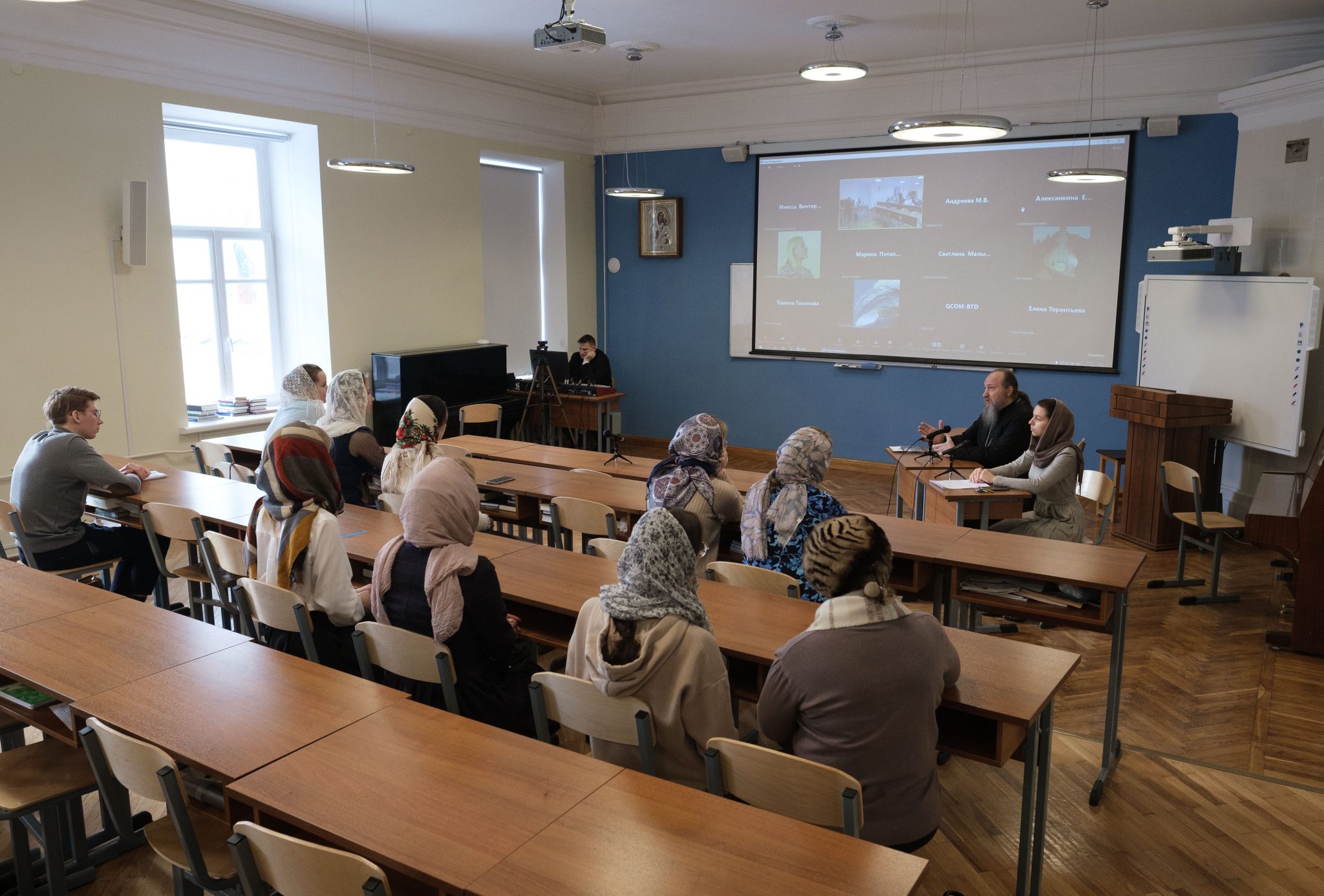 Archpriest Sergiy Maratkanov, Head of the Correspondence department, presented correspondence courses available at the Moscow Theological Academy and mentioned the required documents and basic knowledge needed for successful admission.
At the end, guests were invited to dinner and taken on a guided tour round the Academy and the Holy Trinity – St. Sergius Lavra.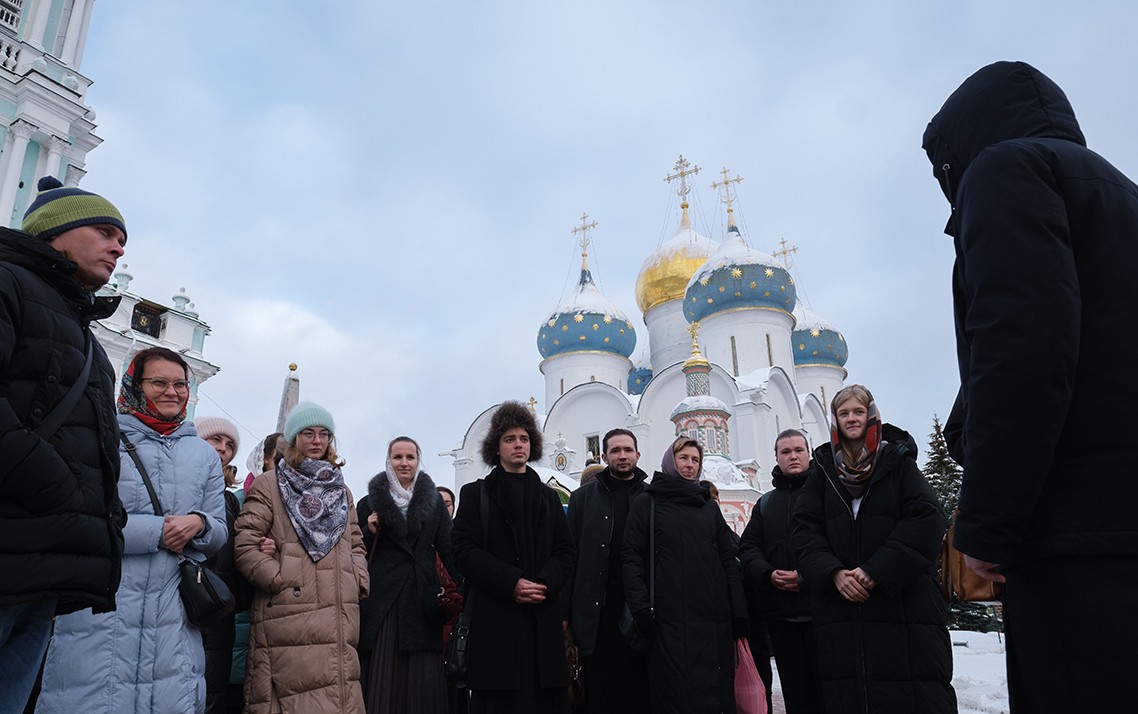 More detailed information you can find at the following section on the website: Applicant
The MThA Press Office