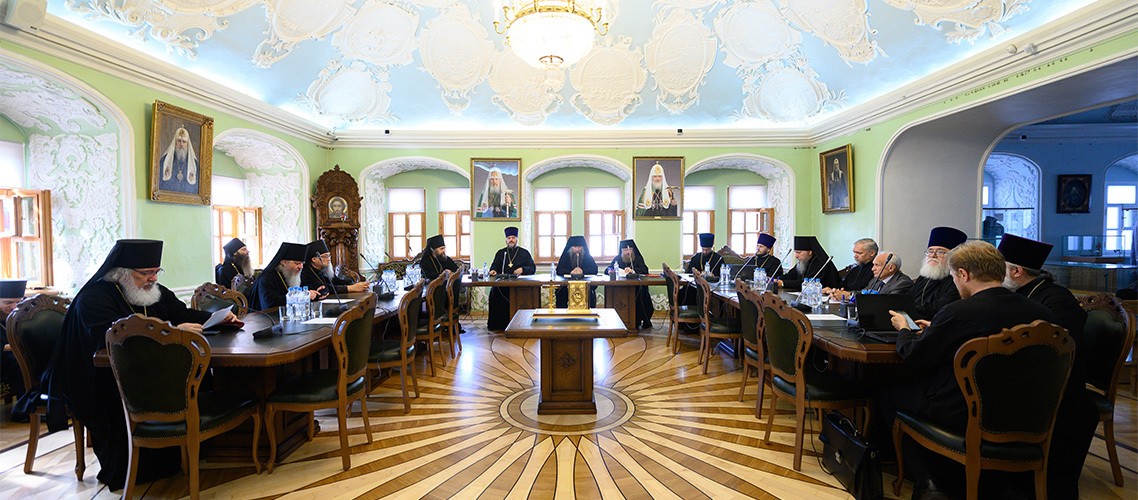 31 August 2022
The Academic Council had its regular meeting
On August 31, 2022, Archimandrite Kirill (Zinkovsky), Rector of the Moscow Theological Academy, headed a General Meeting of the Professorial and Teaching Corporation and the Academic Council.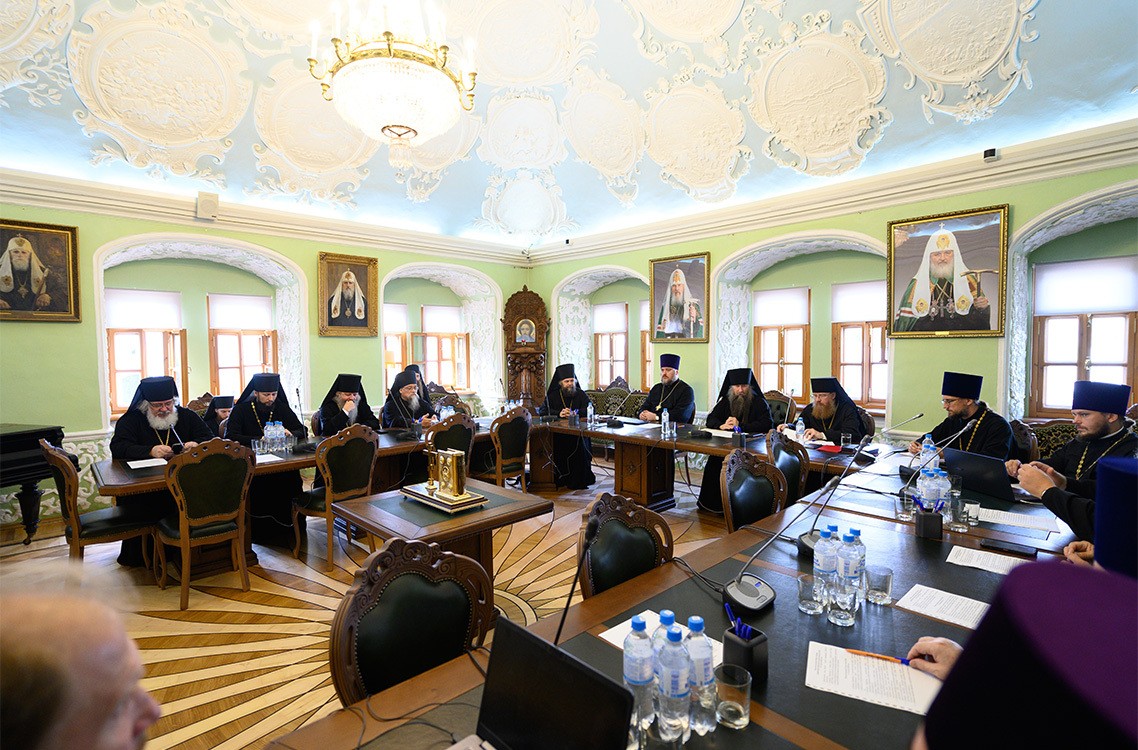 The meeting took place in a blended format.
Archimandrite Kirill (Zinkovsky) started the meeting with a welcoming speech.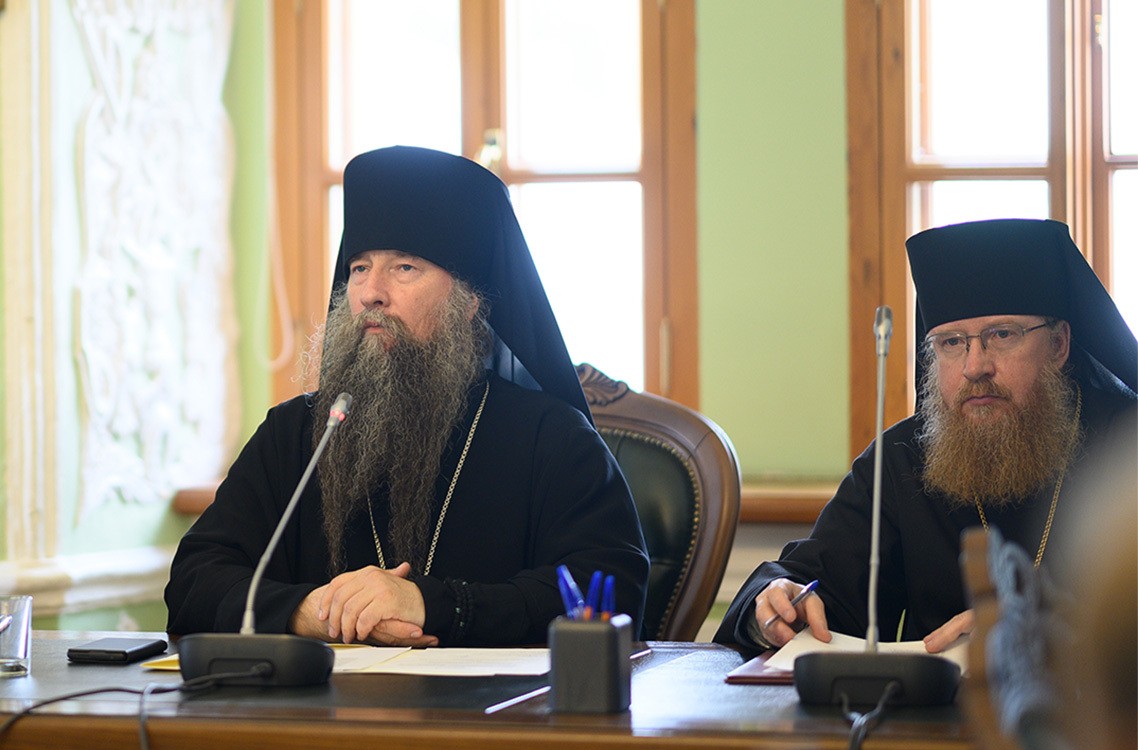 Priest Pavel Lizgunov, Vice-Rector for Academic Affairs, reported on the results of entrance exams.
Priest Andrey Lysevich, Vice-Rector for Licensing and Accreditation, informed about the changes in the Academic Charter.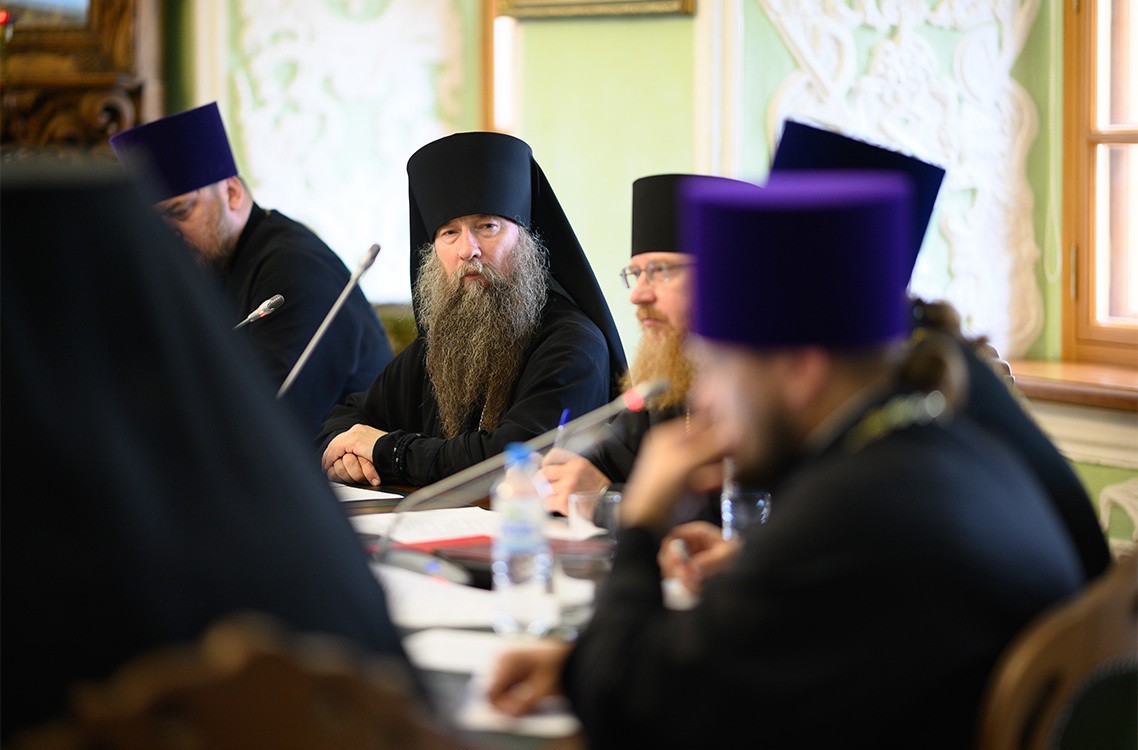 Associate Professor Archpriest Alexander Zadornov, Vice-Rector for Scientific and Theological Work, announced the scientific and theological conference in October 2022.
The Academic Council adopted academic year plans for the Scientific and Methodological Council, the educational department, the licensing and accreditation department, the department of distance learning.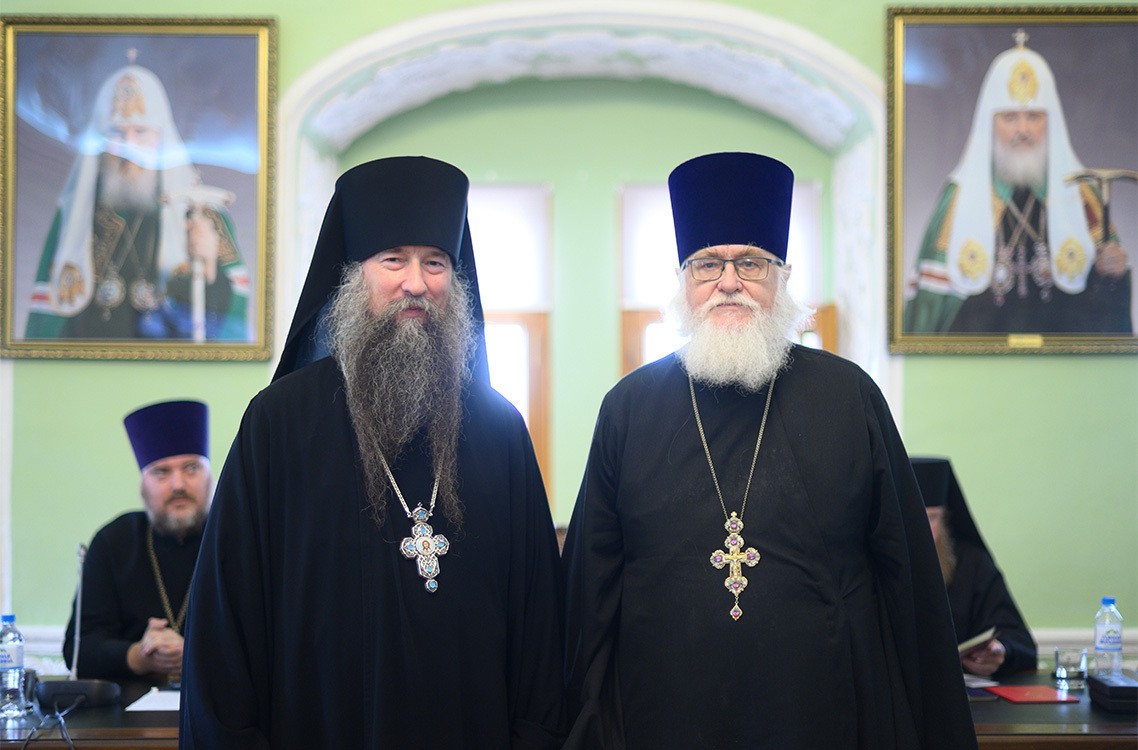 The Rector congratulated some members of the teaching corporation on their anniversaries and awarded a diploma of an Honored professor to Archpriest Vladislav Tsypin. Priest Pavel Efremov and K.N. Nedosekin, Assistant Vice-Rector for Educational Work, got PhD in Theology. They defended their thesis in June 2022.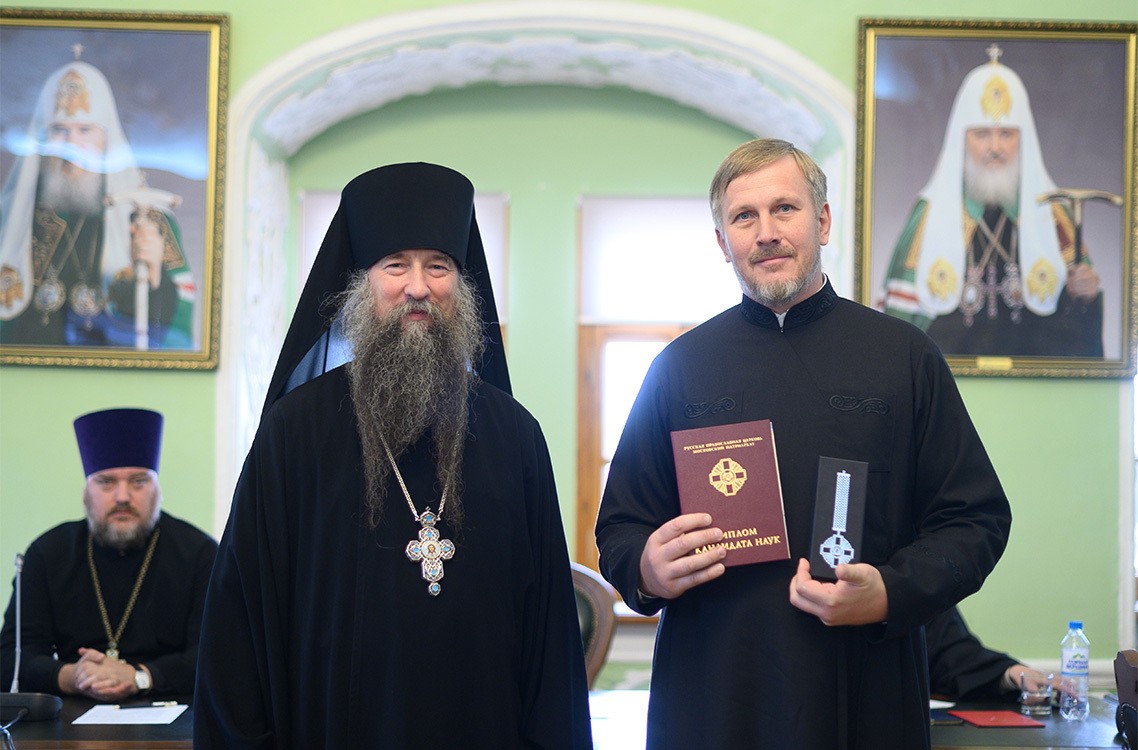 In conclusion, the Rector congratulated the teaching corporation on the beginning of the academic year and wished everyone God's help in their work for the benefit of the Church and the Academy.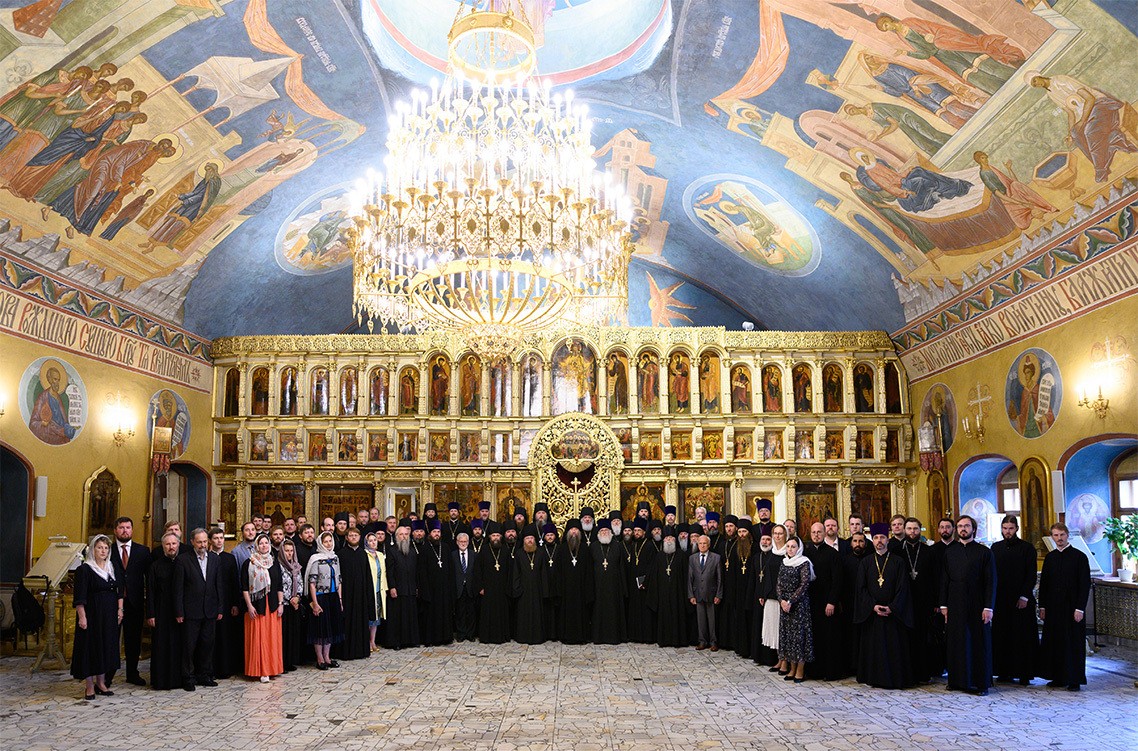 The MThA Press Office