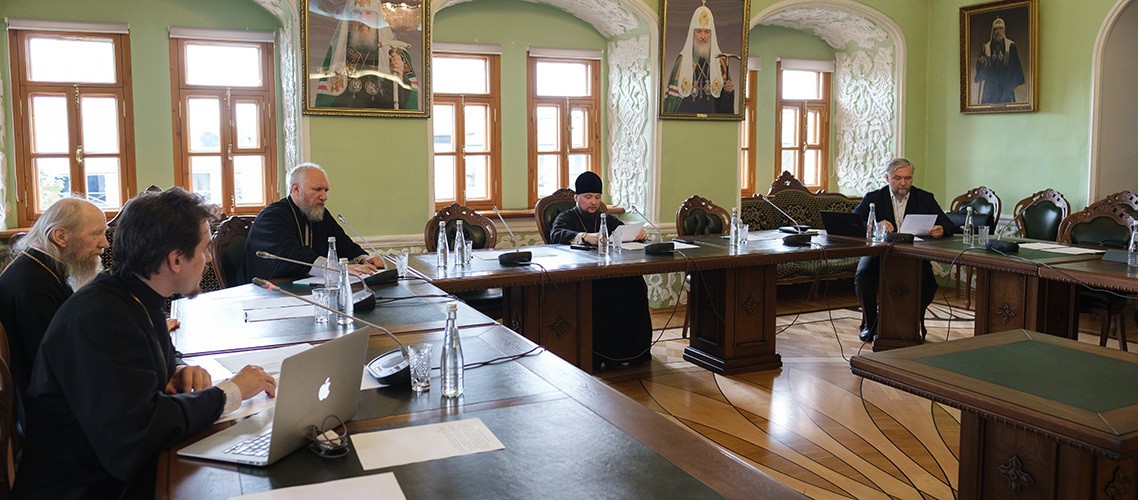 28 June 2022
A meeting of the Academic Doctoral Dissertation Council
On June 27, the Bishop of Istra Seraphim, Dr. of Theology, chaired a regular meeting of the Joint Doctoral Dissertation Council of the Moscow Theological Academy, the St. Petersburg Theological Academy, the Minsk Theological Academy and the Sretenskaya Theological Academy.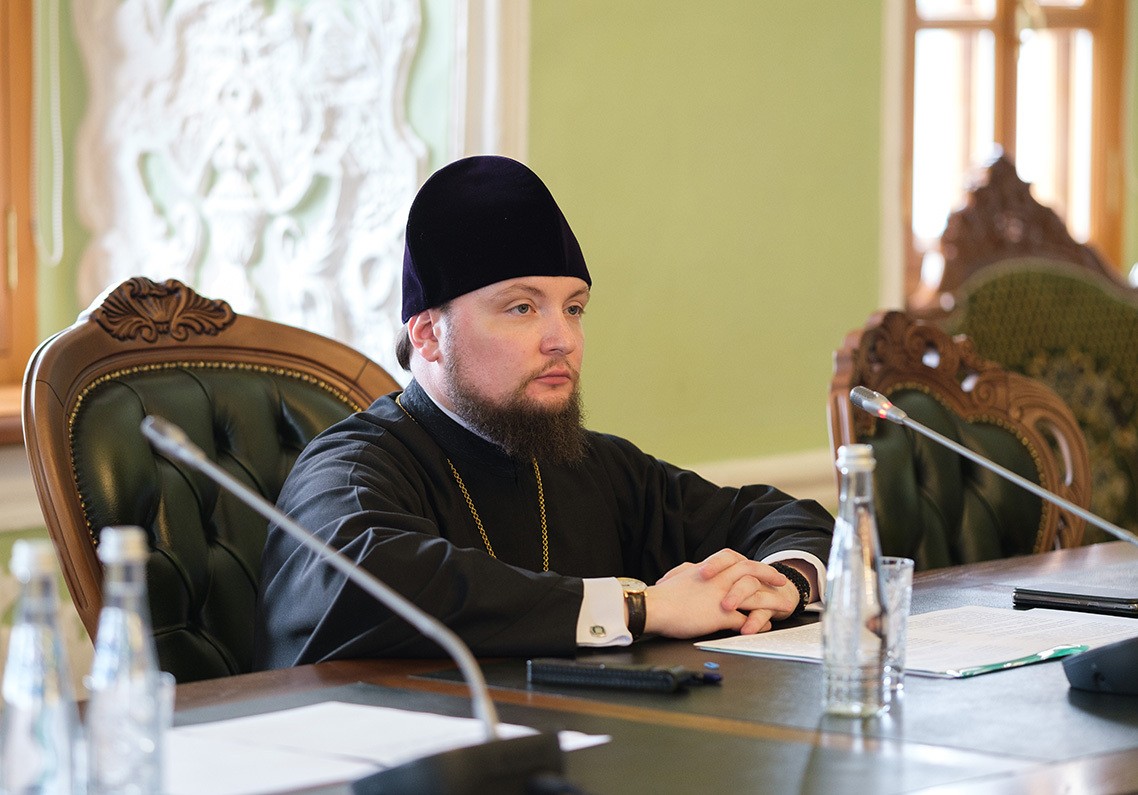 The meeting, which took place in a blended format, gathered twenty-one representatives of various higher theological educational institutions of the Russian Orthodox Church.
At the meeting, Bishop Seraphim acquainted the audience with a new version of the Joint Doctoral Dissertation Council Regulations focusing on the most important and significant changes approved by His Holiness Patriarch of Moscow and All Russia Kirill on January 10, 2022.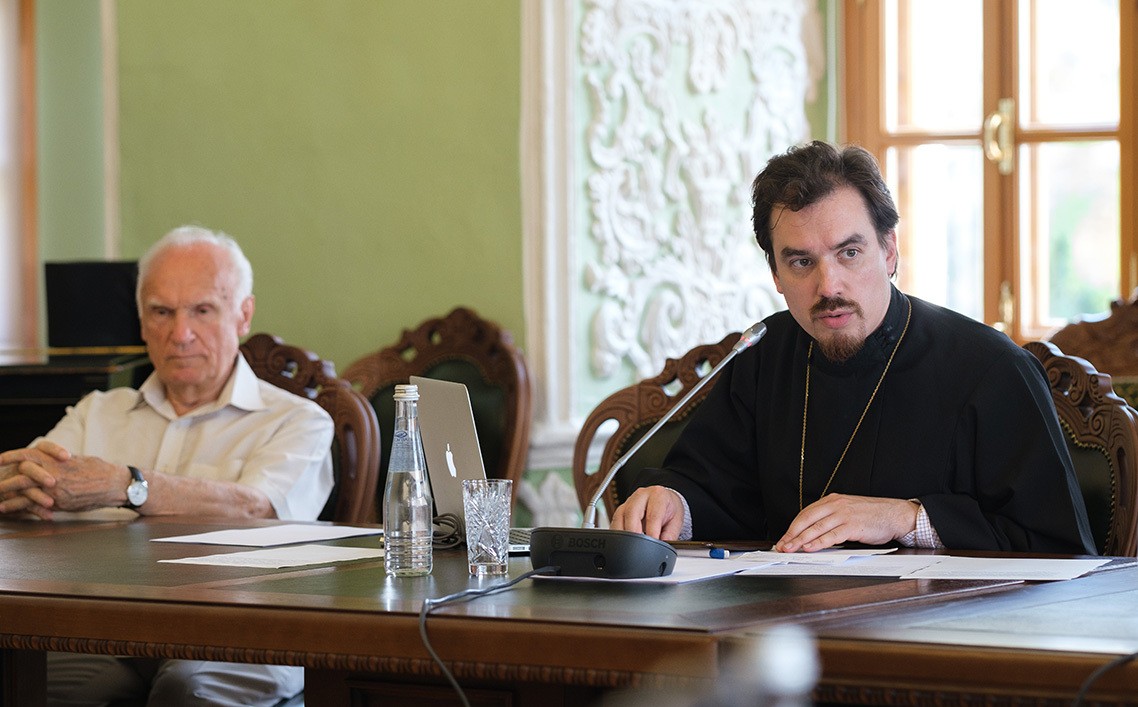 At the meeting, they appointed expert commissions to supervise the compliance of the doctoral dissertations. The applicants for a doctoral degree are:
1) A.V. Slesarev "Church Life of the Belarusian Emigration in 1944–1991: Problems of Organization, Jurisdictional Contradictions and Schisms";
2) A.V. Danilov "The development of Christian anthropology in Greek and Latin patristics of the II-V centuries".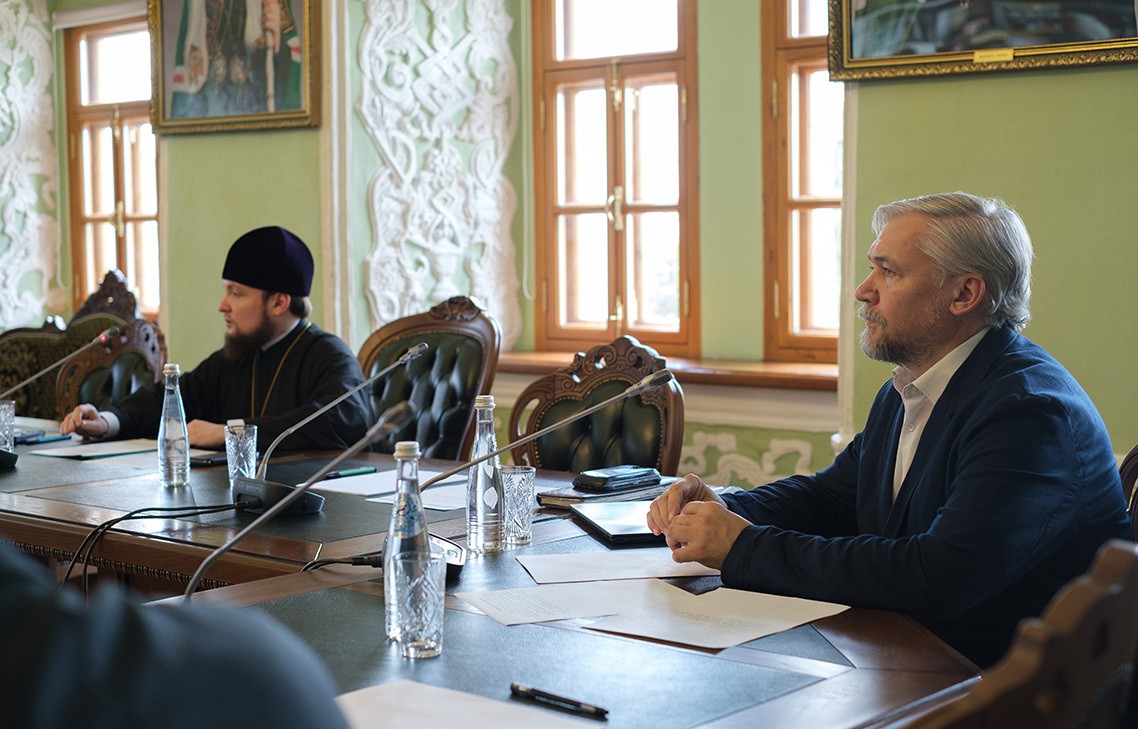 Other issues related to the activities of the academic council and the next meeting date.
The MThA Press Office