22 January 2020
The publishing house of the Moscow Theological Academy has released a new book "The one voice plain singing: a manual for practicing the eight church modes"
The publishing house of the Moscow Theological Academy has released a new book "The one voice plain singing: a manual for practicing the eight church modes". Tatiana Panteleeva, who is an author and a compiler, works as a church singing senior teacher of a church-practical department and a chorister's faculty of the Moscow Theological Academy.
The manual consists of plain church chants such as stikheres, introductions to stikheres, troparions and apostichas of znamenny, reduced Kiev, Greek and Moscow chants.
An edition presents a common singing tradition of the eight church chants which is in use today at the Moscow Theological Academy and the Holy Trinity-Sergiu's Laura. The author fully concerned previous publications of the chorister's books of chants starting from synodal compilations and made an attempt to preserve the succession of historical chants.
This new edition is a kind of a manual. All plain tunes are given for single voice and accompanied with some information of a possible range for each example with quantity and special features of following melodic lines. To make singing in high and low pitch more convenient most of the examples are given with transposition. Additional models are illustrated by other liturgical texts.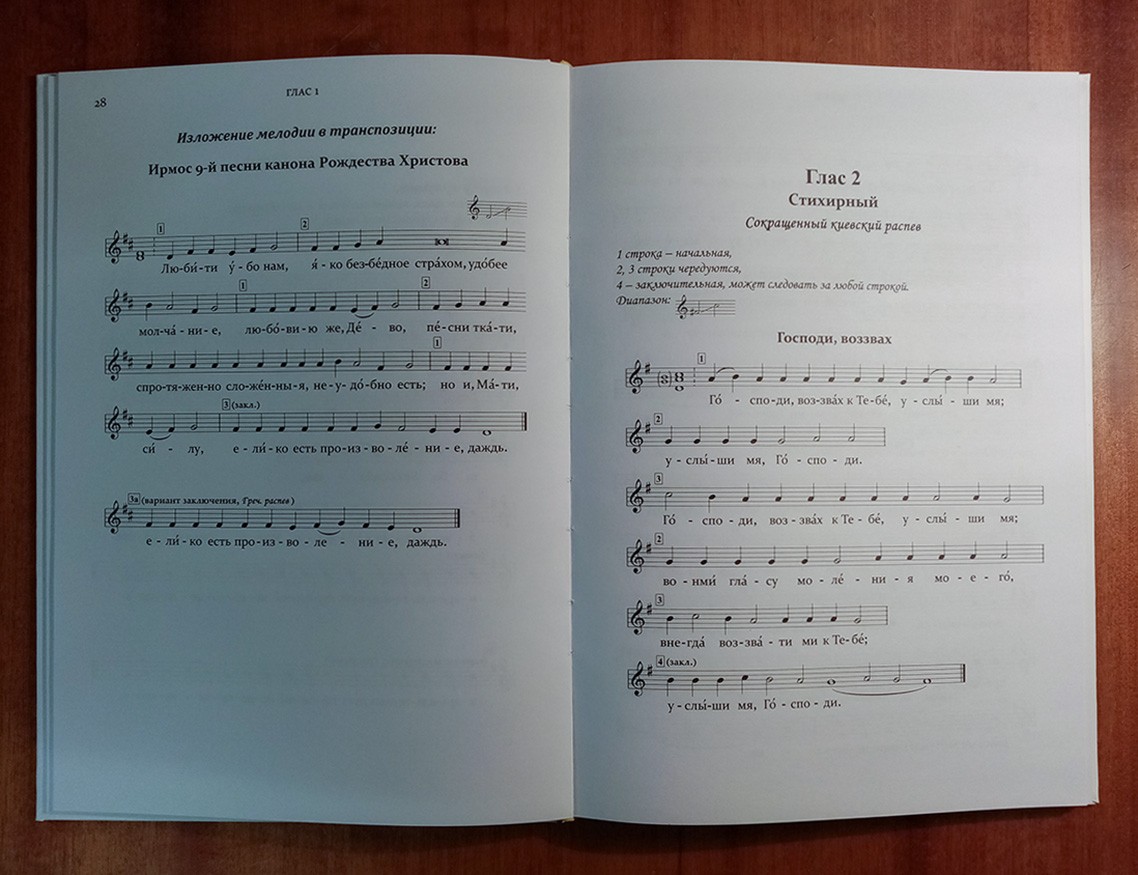 In an application there is a tone chart (sound tuning) with commentaries. It contains some useful information about giving tone for all plain modes which are marked in different colours for each tune.
"The one voice plain singing: a manual for practicing the eight church modes" is a hardback copy with 128 pages and a colourful inset.
The publication of the book became possible thanks to members of an Internet-platform "Nachinanie", a fund "Sorabotnichestvo" together with private contributors.
The edition is available online on www.shop.mpda.ru
The MThA Press Office