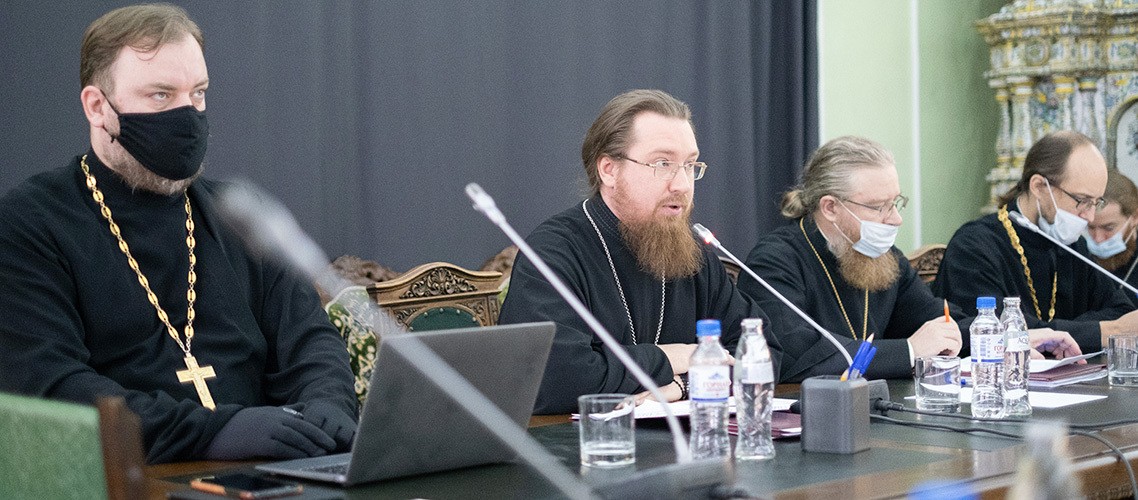 16 November 2020
Meeting of the MThA Academic Council
On November 16, the Academic Council of the Moscow Theological Academy held a regular meeting at the Elizabethan Hall and discussed a number of administrative questions related to an inner life of the Academy.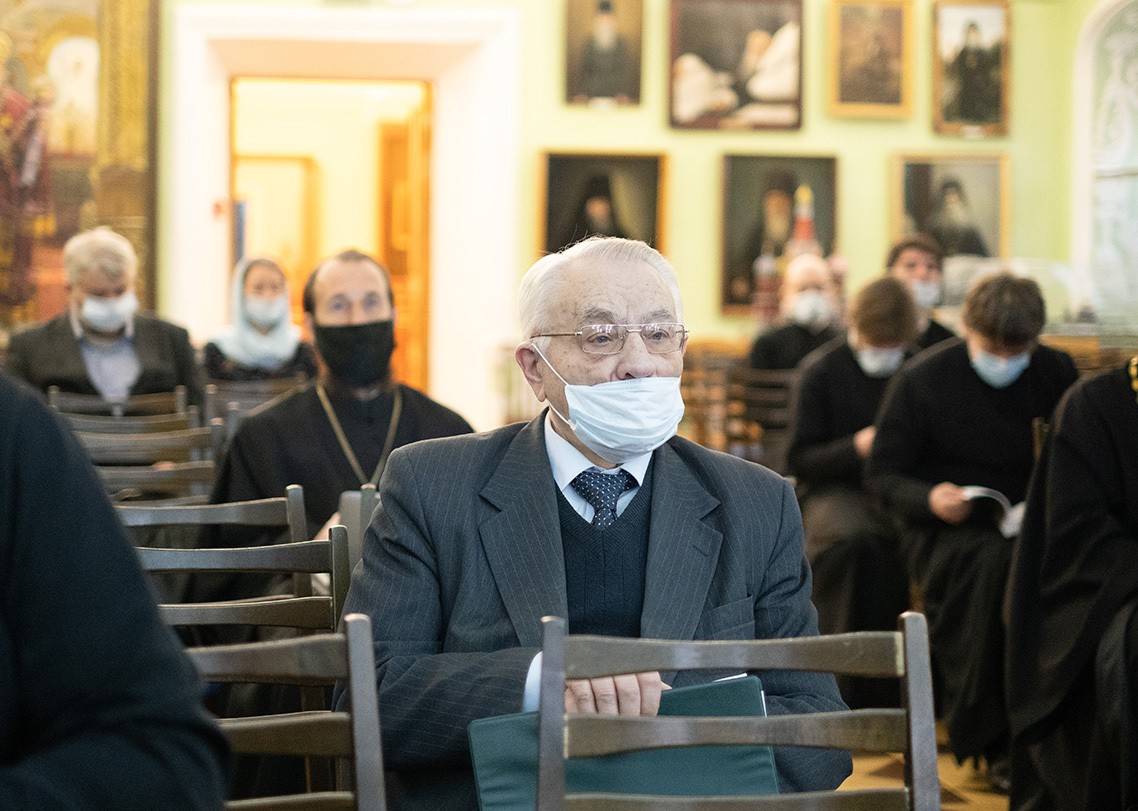 During the meeting, Hegumen Lazar (Gnativ) and Archimandrite Luke (Golovkov) were elected as deans for Chorister's and Icon painting faculties. It was also decided that priest Pavel Lizgunov, Vice-rector for academic affairs, would perform the duties of a dean of the Theological and Pastoral faculty.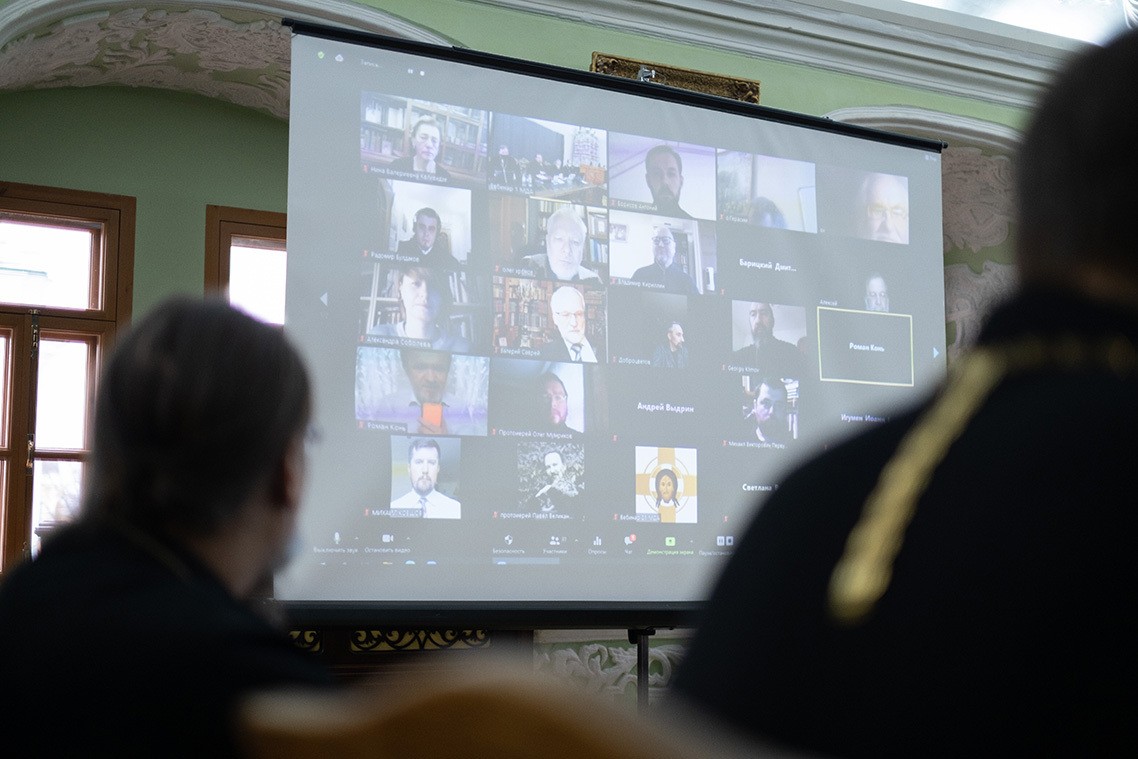 As a result of a secret voting, duties of heads of departments perform the following people:
1) Professor A.K. Svetozarsky, Head of the Church History Department;
2) Associate Professor Archpriest Alexander Zadornov, Head of the Church Practical Disciplines Department;
3) Professor V.M. Kirillin, Head of the Philology department;
4) Professor N.V. Kvlividze, Head of the History and Theory of Church Art Department.
Elections of the heads of Biblical Studies and Theology departments will be held later. At the moment, Associate Professor Archpriest Oleg Mumrikov has been appointed as Acting Head of the Biblical Studies Department and the Bishop of Zvenigorod Theodorite, Rector of the Moscow Theological Academy, as Head of the Theology Department.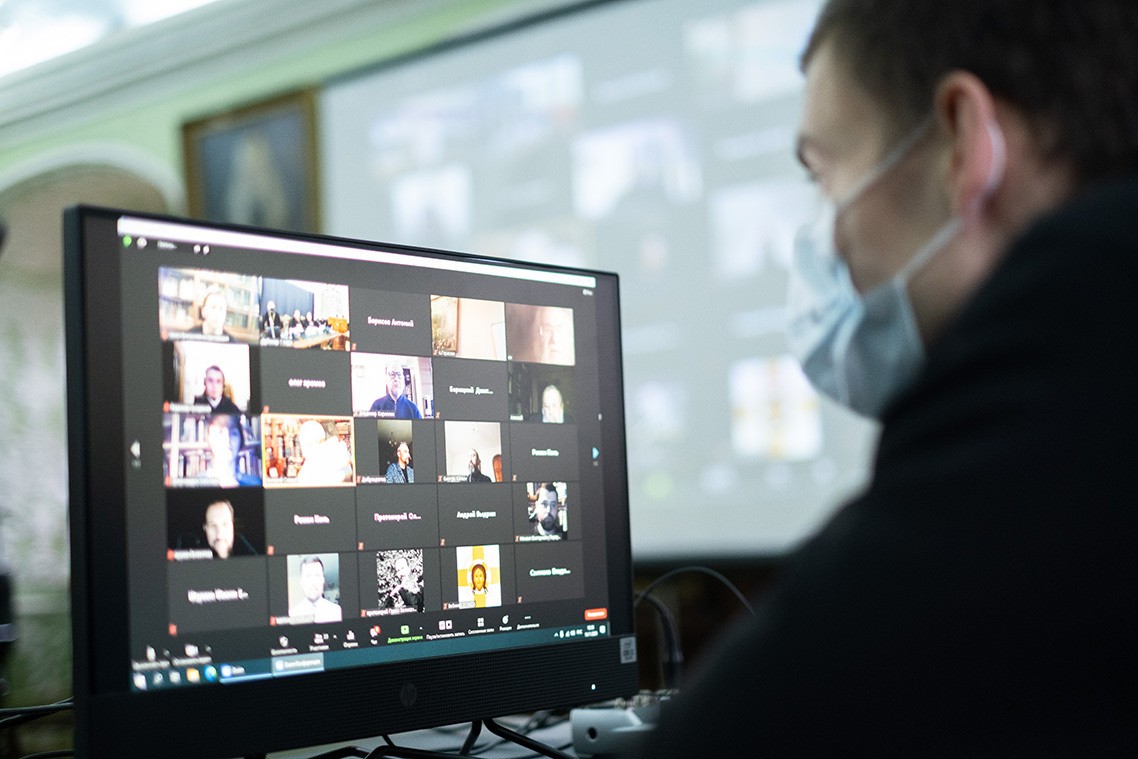 Также были избраны кандидаты на ученое звание доцента.
The following candidates were nominated for an academic title of Associate Professor: Hieromonk Philotheus (Artyushin), Priest Dimitri Baritsky, Priest Andrei Vydrin, Priest Alexander Todiev, M.A. Skobelev from the Biblical Studies Department; Archimandrite Simeon (Tomachinsky), M.V. Pervushin, A.E. Sobolev from the Philology Department; O. R. Khromov from the History and Theory of Church Art Department.
От кафедры филологии были выдвинуты: архимандрит Симеон (Томачинский), М.В. Первушин, А.Е. Соболева.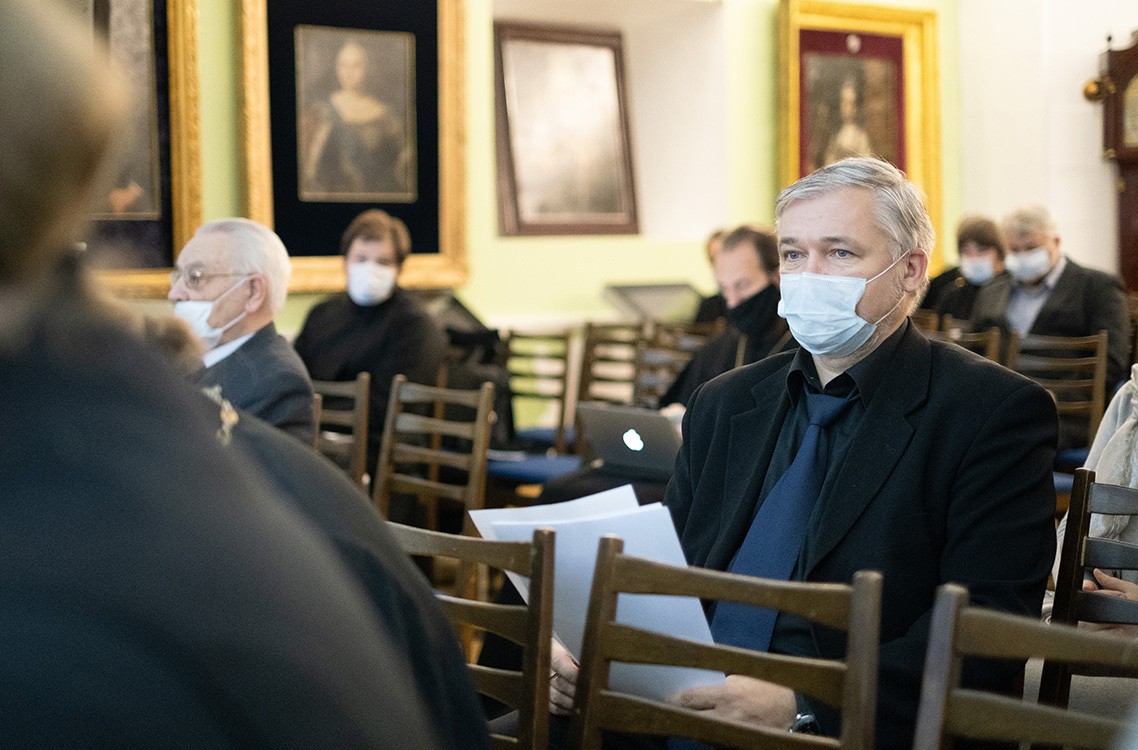 Кафедра истории и теории церковного искусства рекомендовала на звание доцента О.Р. Хромова.
The Academic Council of the Moscow Theological Academy decided to petition His Holiness Patriarch Kirill of Moscow and All Russia for the conferment of an academic rank of Associate Professor.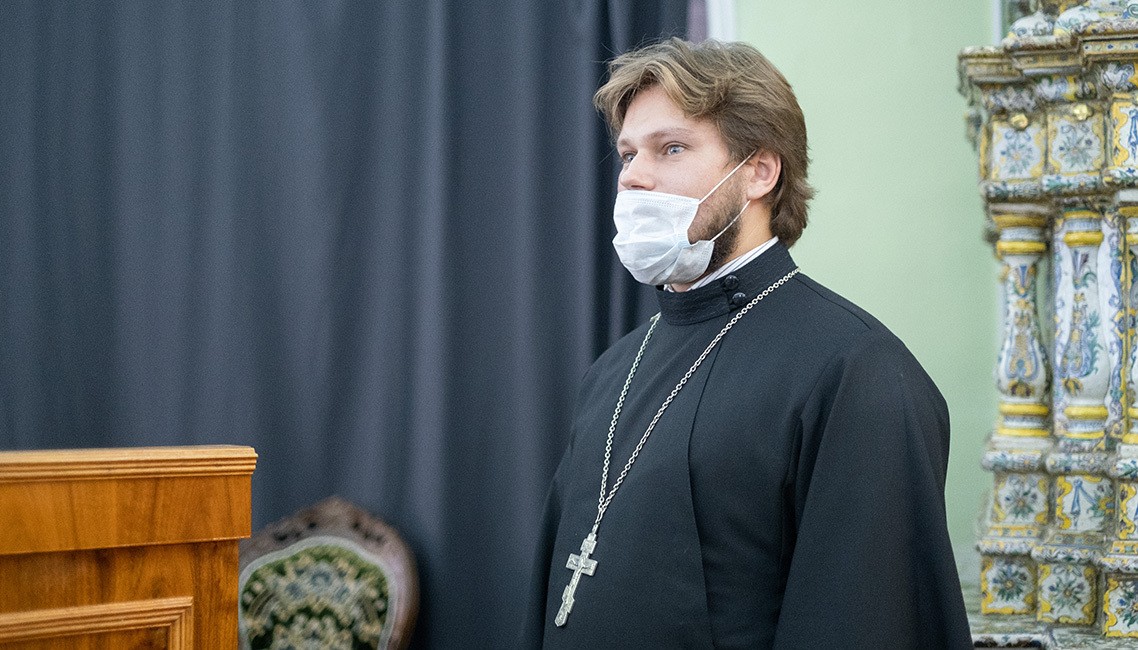 At the end of the meeting, Priest Andrei Lysevich was introduced to the Academic Council as a new Acting Vice-rector for licensing and accreditation.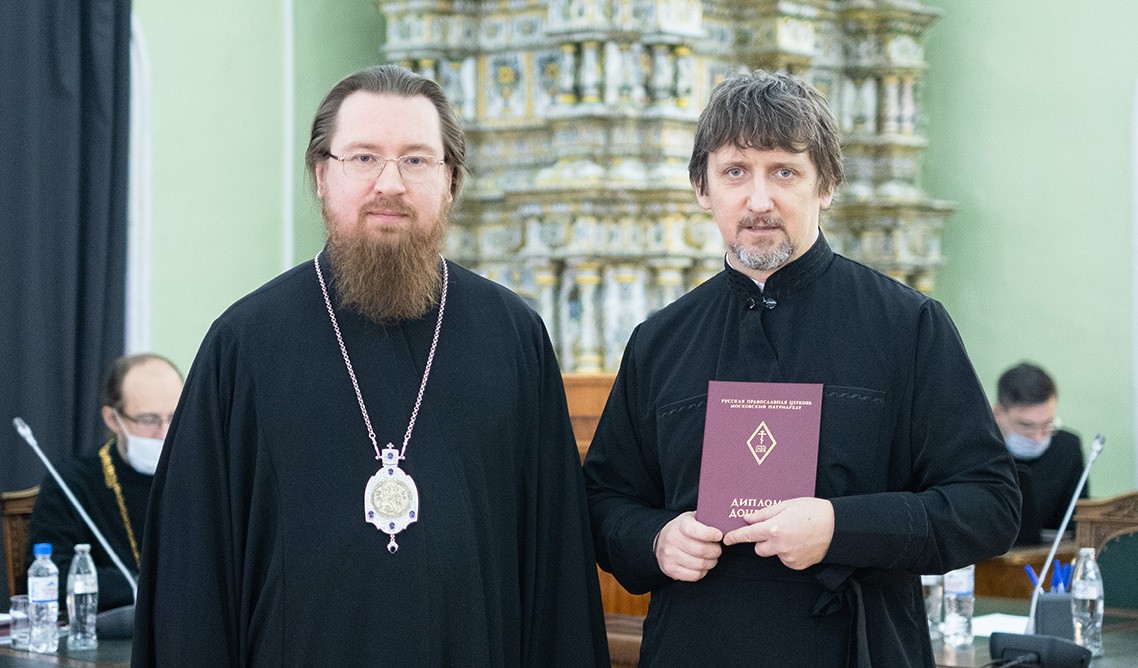 The Rector presented the Associate professor diplomas to Priest Stefan Domuschi, Deacon Sergius Kozhukhov and G.E. Kolyvanov.
Image gallery
The MThA Press Office