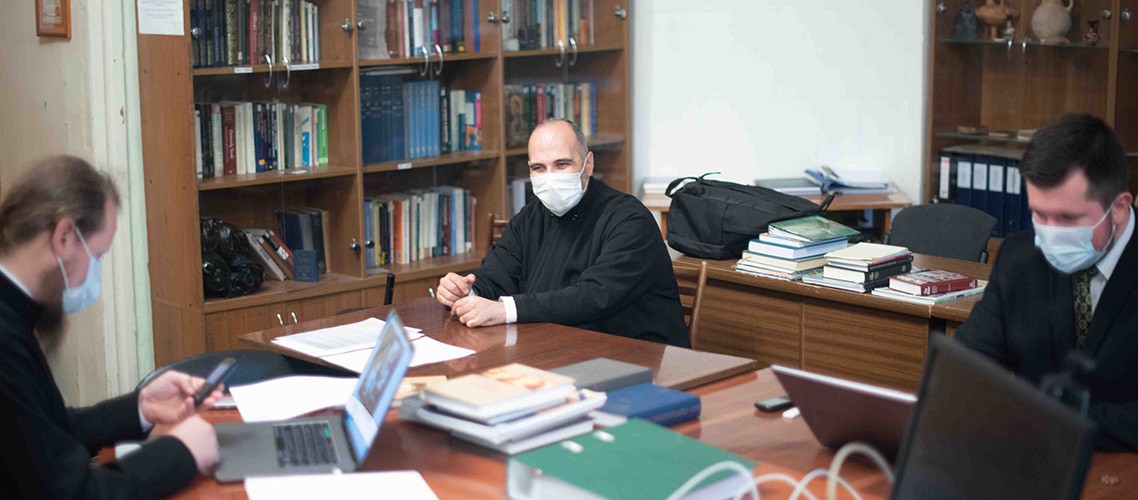 28 September 2020
Regular meeting of the Department of Biblical Studies
On September 28, the Department of Biblical Studies held its regular meeting in a biblical cabinet of the Moscow Theological Academy. It was headed by an archpriest Georgy Klimov, Associate Professor, Head of the department.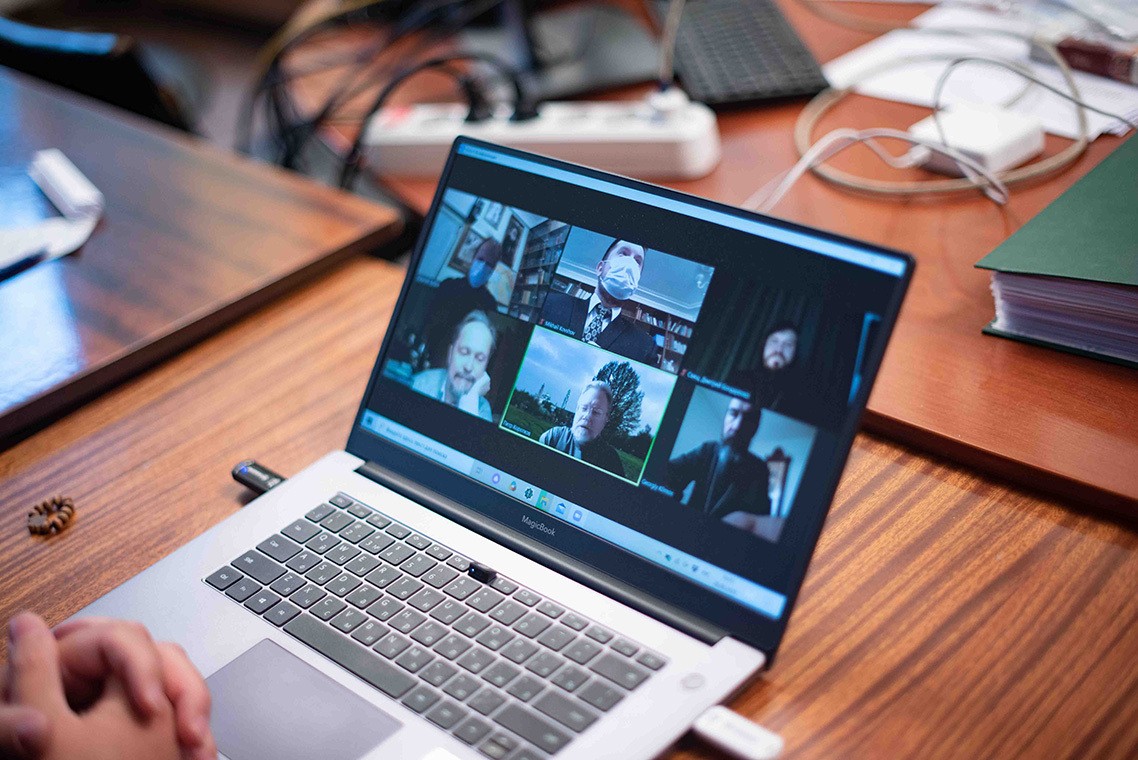 The main questions to discuss considered the topics of Master's and Candidate's thesis, bachelor's and term papers for full-time and part-time students as well as current issues.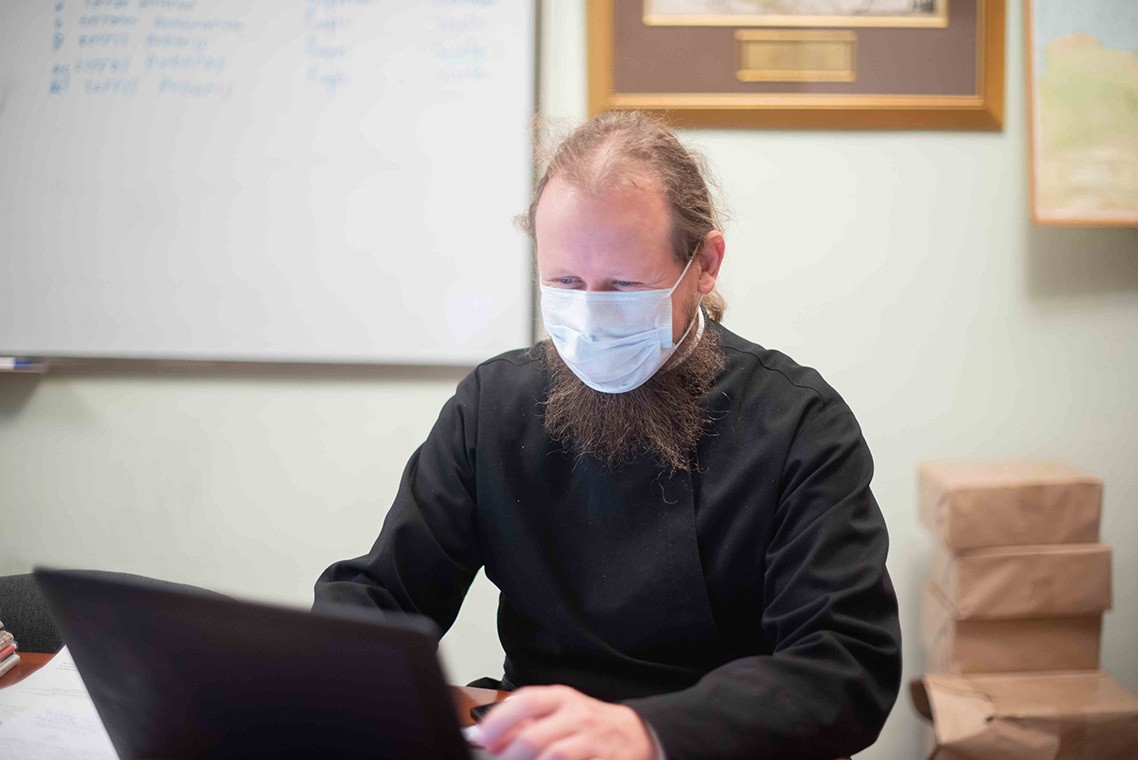 Next meeting is scheduled for October 19.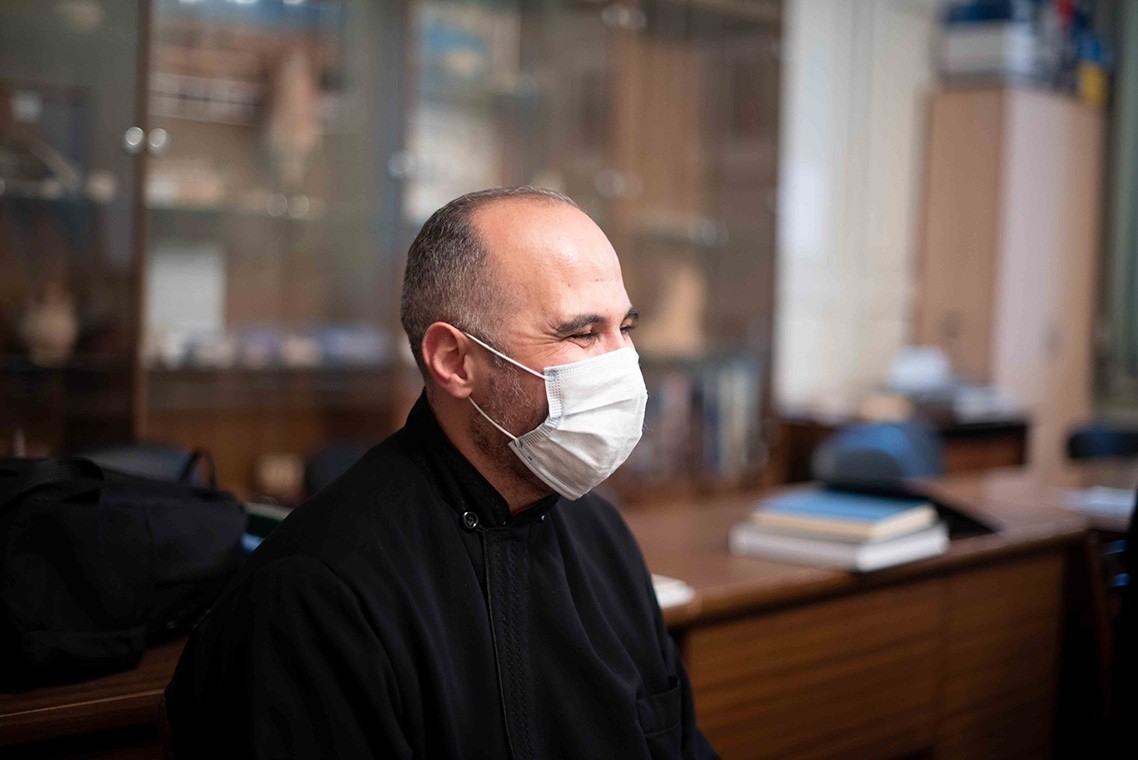 Следующее заседание кафедры назначено на 19 октября.
The MThA Press Office