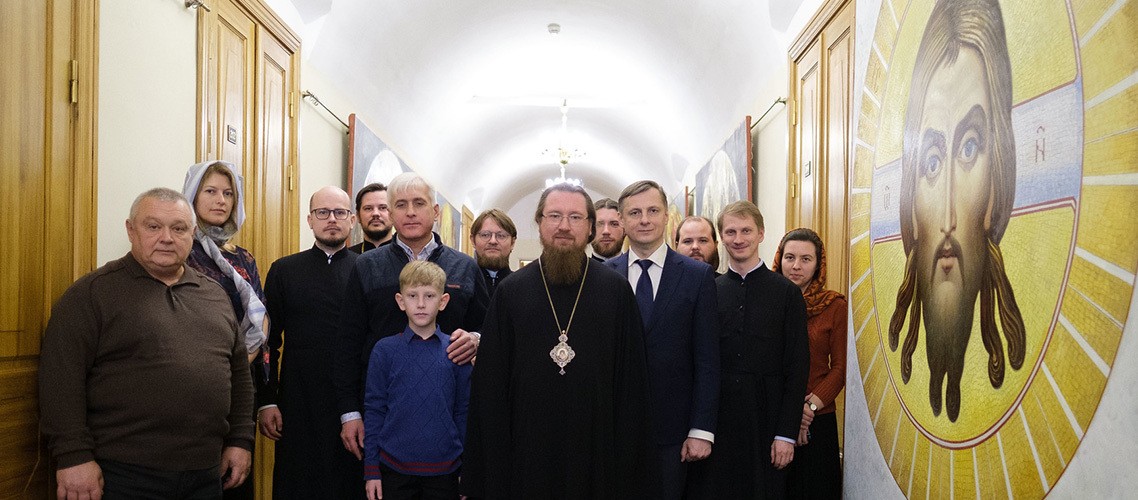 14 December 2021
An exhibition of mural sketches for the Main Church of the Russian Armed Forces opened at the Moscow Theological Academy
The design of the Main Church of the Russian Armed Forces has been the most discussed Orthodox cultural event of recent years. The Moscow Theological Academy accommodated an exhibition of mural sketches done by an artist Vasily Igorevich Nesterenko.
Vasily Nesterenko started working on the design the Russian Armed Forces Cathedral in 2018. In May 2020, some main construction works ware completed. The exhibition tells about a whole figurative programme depicting battle scenes from Russian military history and texts from the Holy Scriptures.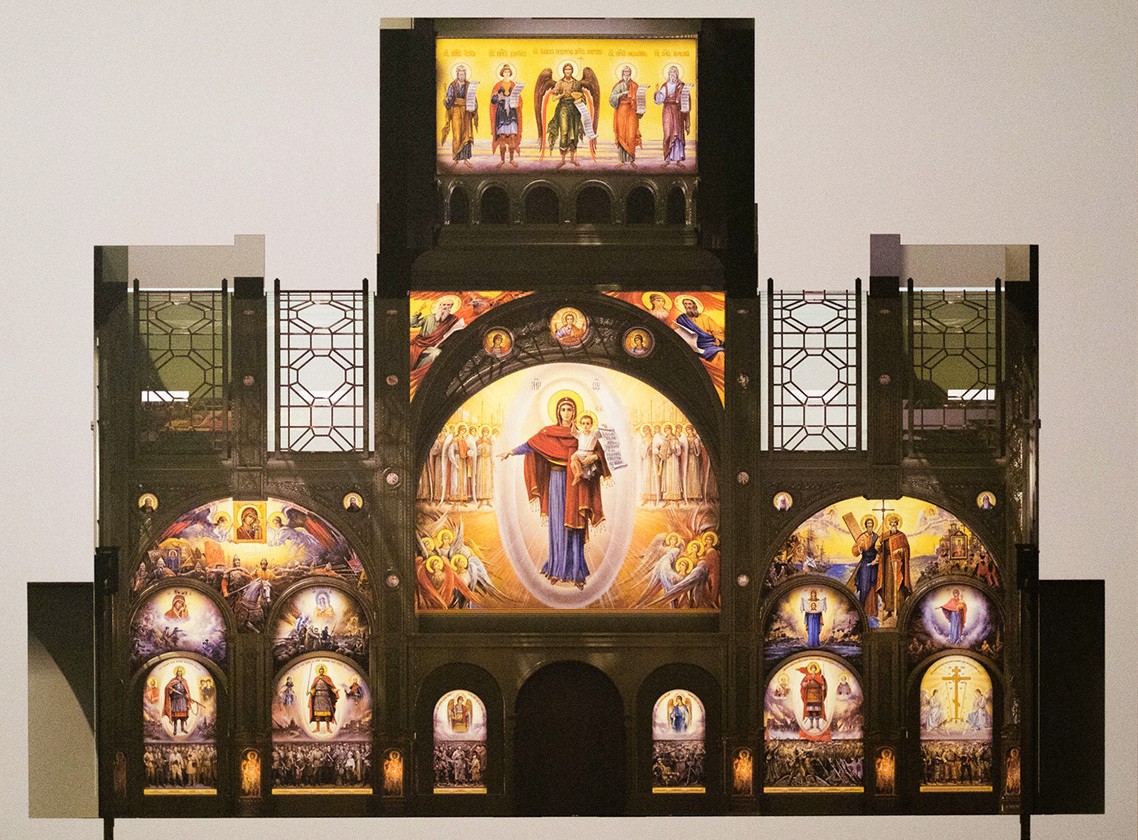 Overall, there are 13 large-scale images. The most interesting part of the exhibition is an image of "the Savior Not Made by Hands", which is presented in a central dome. Nowadays, it is the largest mosaic of Christ's face. The exhibition presents a new artistic solution as it was designed by Vasily Nesterenko and his colleagues.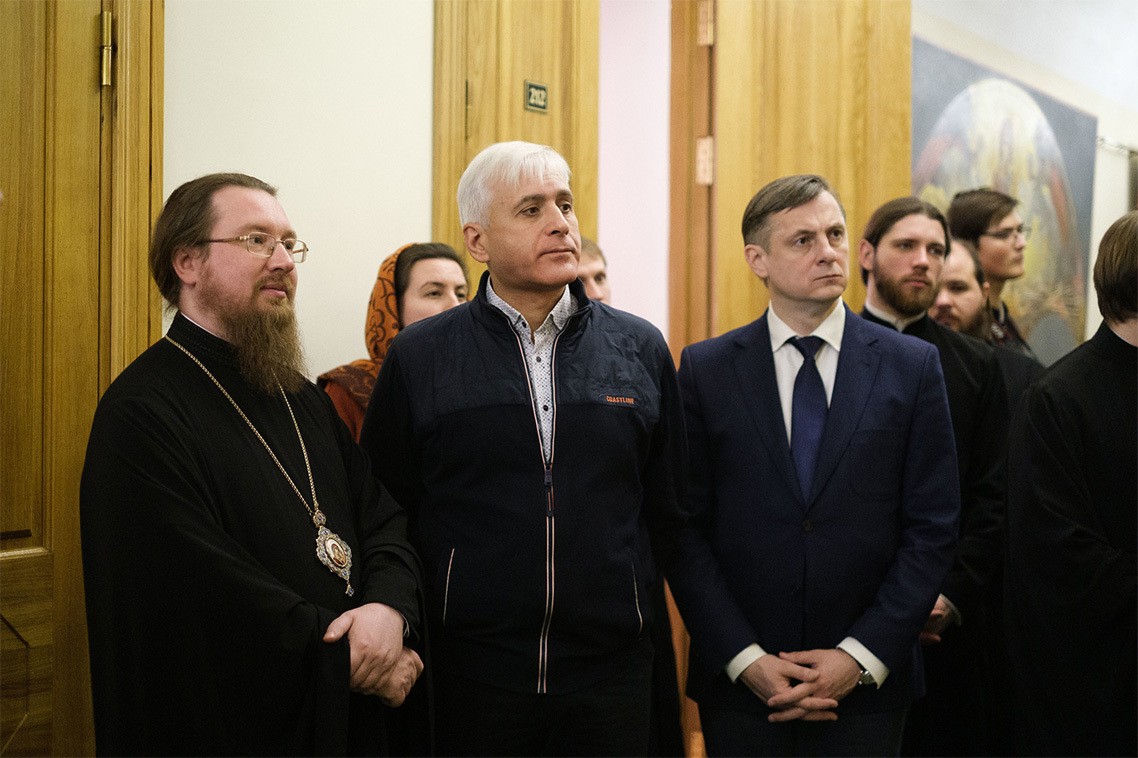 The exhibition " Murals Sketches for the Main Church of the Russian Armed Forces" is available for visitors from December 13, 2021 to January 22, 2022 on the administration floor of the Academy.
Background information:
Vasily Nesterenko is an Academician, People's Artist of Russia and a member of the Russian Academy of Arts.