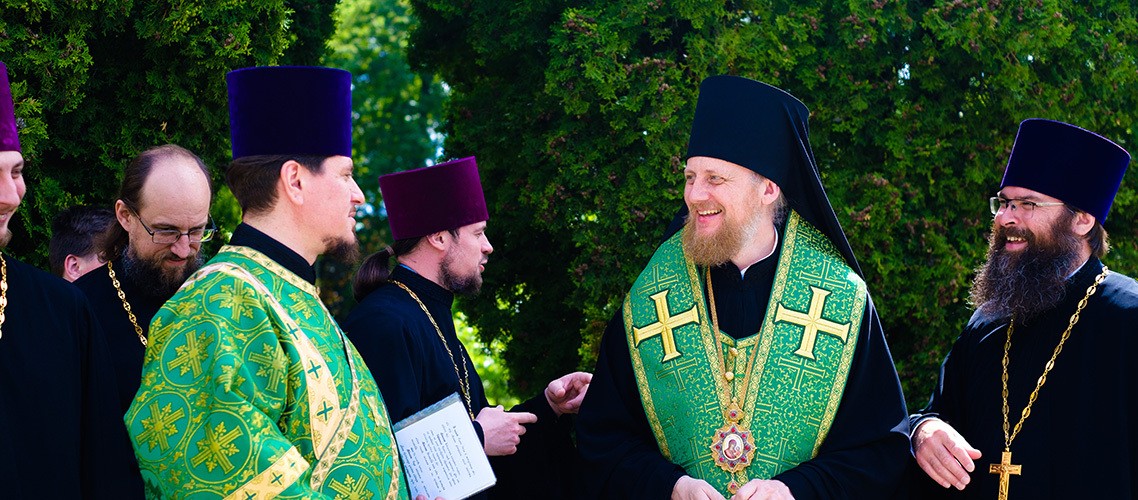 17 June 2022
A reunion of 2012 graduates of the Academy
On June 17, graduates of the Moscow Theological Academy gathered for the Divine Liturgy at the Intercession Academic Church to celebrate the tenth anniversary of their graduation.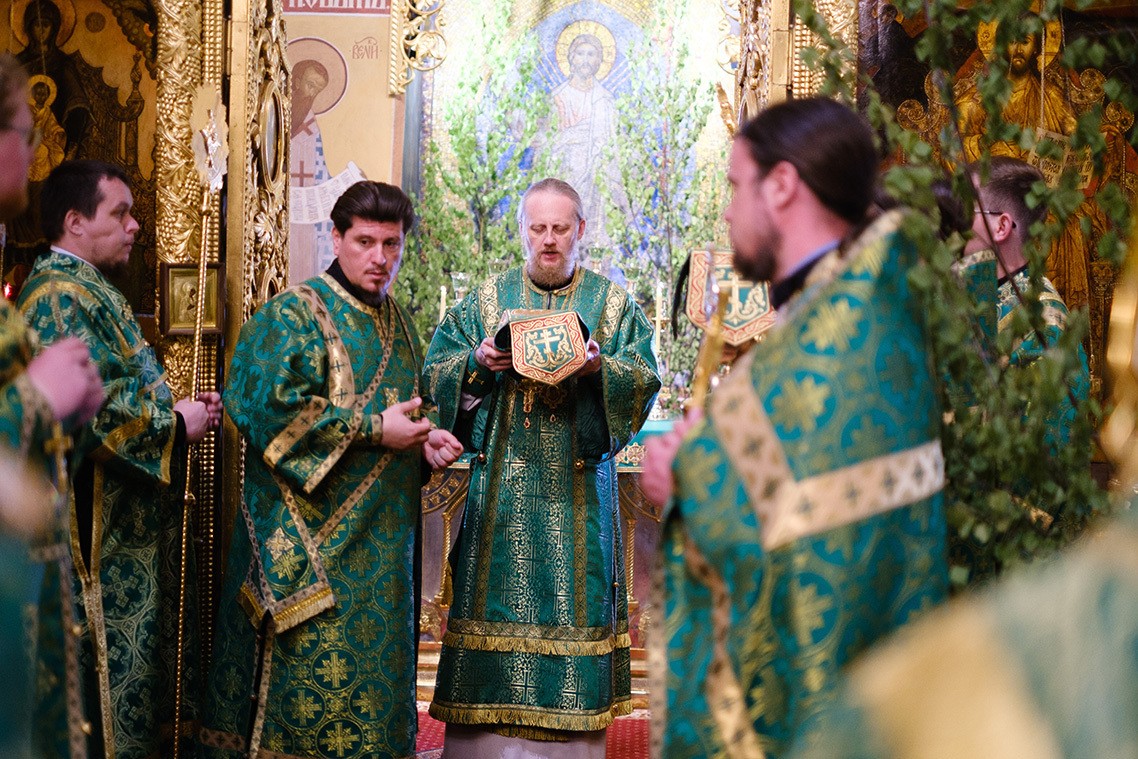 The Bishop of Pereslavl and Uglich Theoktist led the divine service together with his classmates in the priesthood.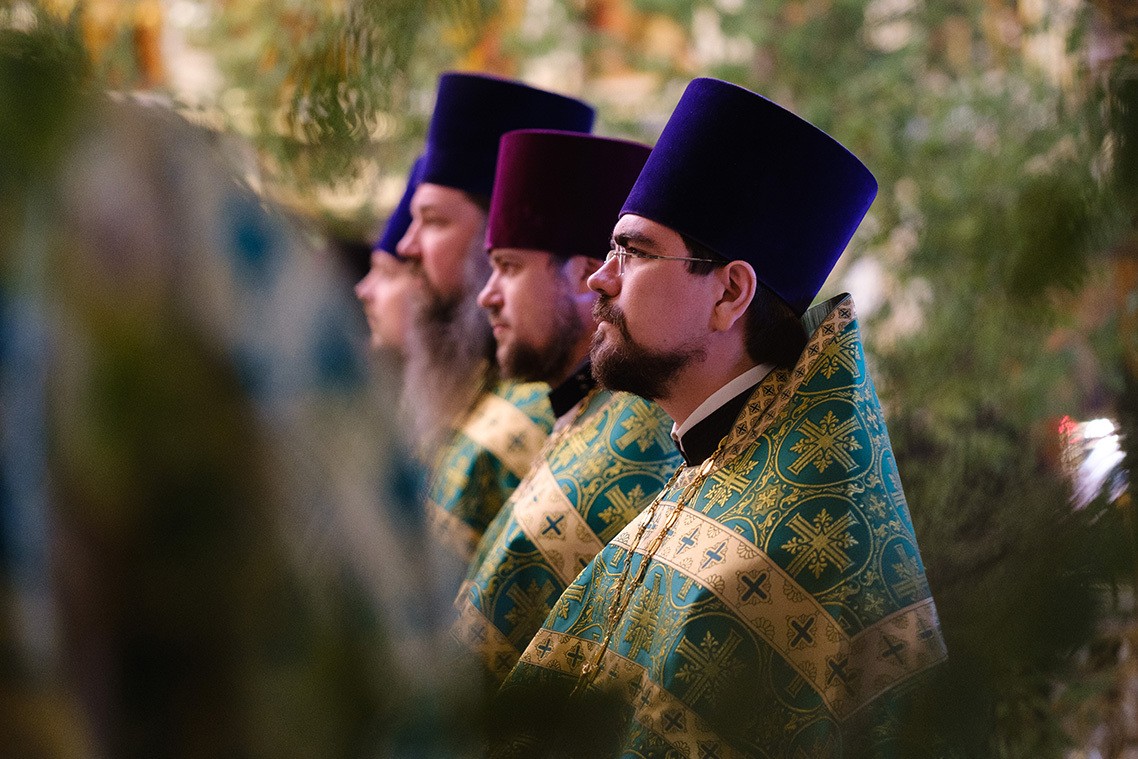 The diaconal rank was headed by Patriarchal Archdeacon Konstantin Bargan.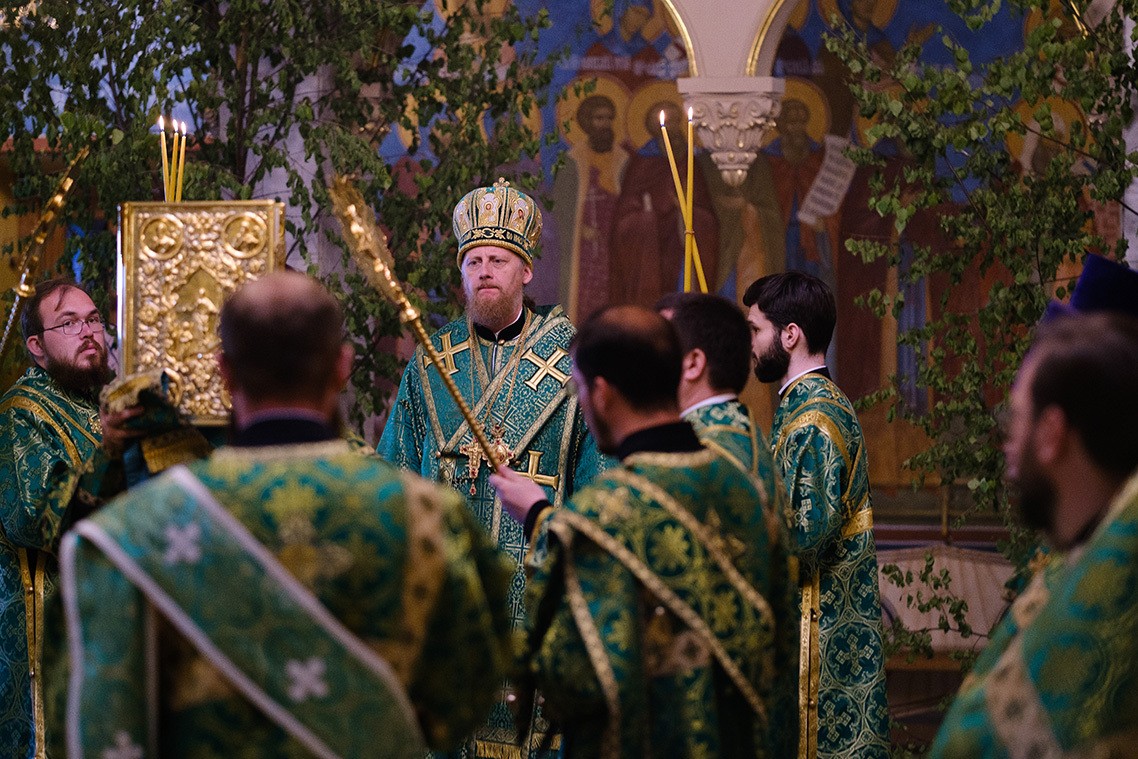 After the Divine Liturgy, the graduates of 2012 went to the Trinity Cathedral for a prayer service at the relics of St. Sergius of Radonezh.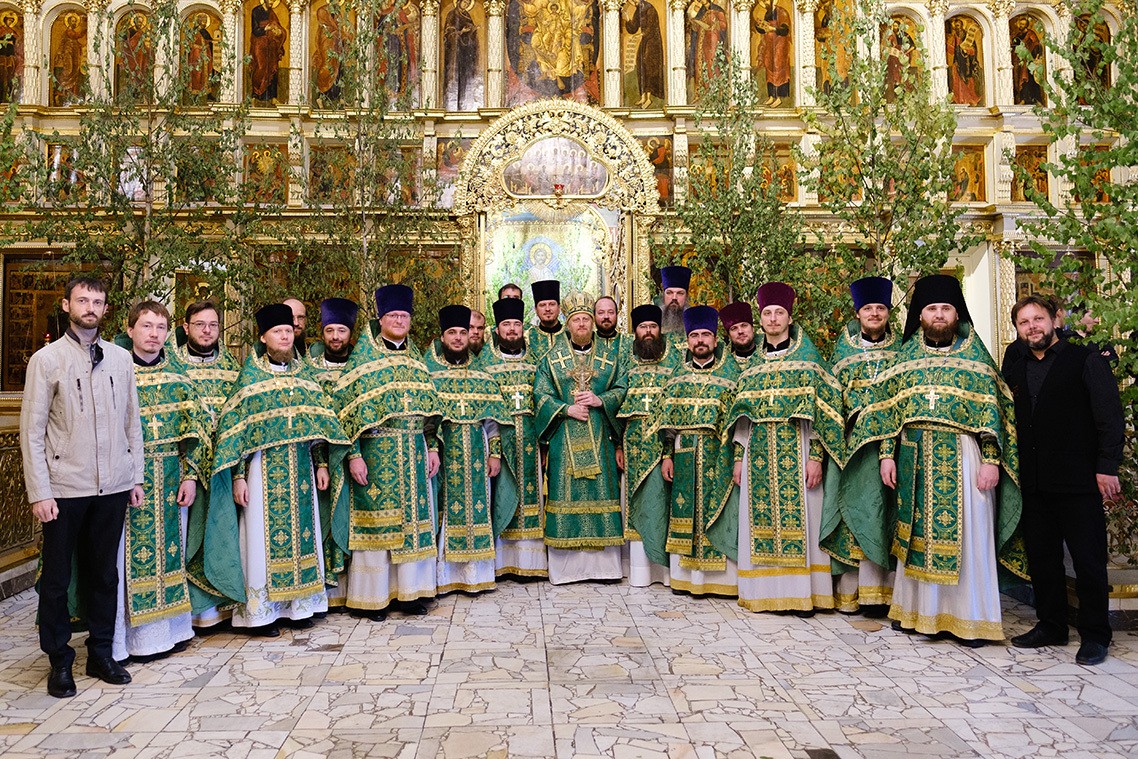 After that, they officed a memorial service at the academic necropolis for the repose of the deceased teachers and mentors.
The MThA Press Office