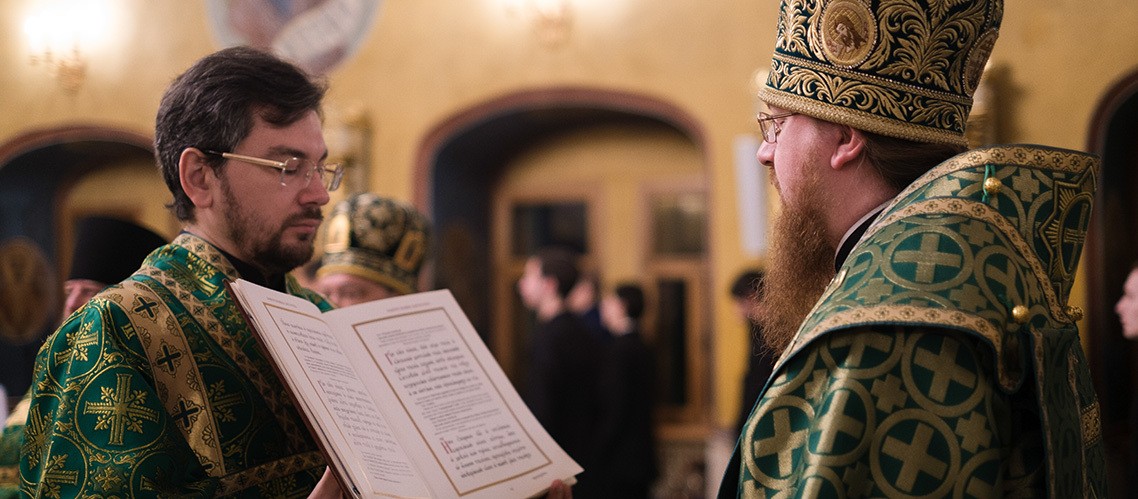 1 December 2021
The Academy honored the memory of St. Nikon of Radonezh
On November 30, the Bishop of Zvenigorod Theodorite, Rector of the Moscow Theological Academy celebrated the Divine Liturgy t the Intercession Academic Church in honour of St. Nikon, who was the closest disciples of St. Sergius of Radonezh.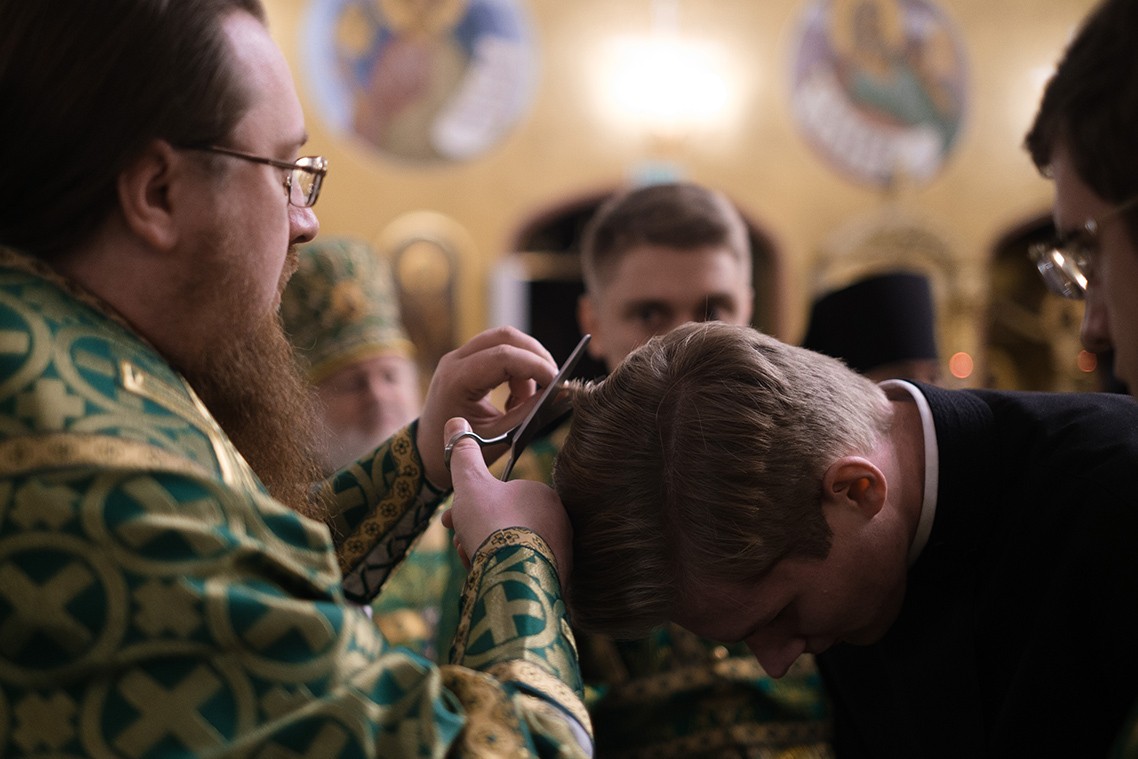 During the Antiphons, the Rector tonsured 3rd-year undergraduate students Pyotr Malevich, Nikolai Mashtakov, Alexander Pityk, Ivan Petrashov as Readers and elevated Reader Viktor Kristev, a 1st-year Master's student, to a rank of Subdeacon.
During the Divine Liturgy, Bishop Theodorite ordained Subdeacon Victor Kristev into a deacon.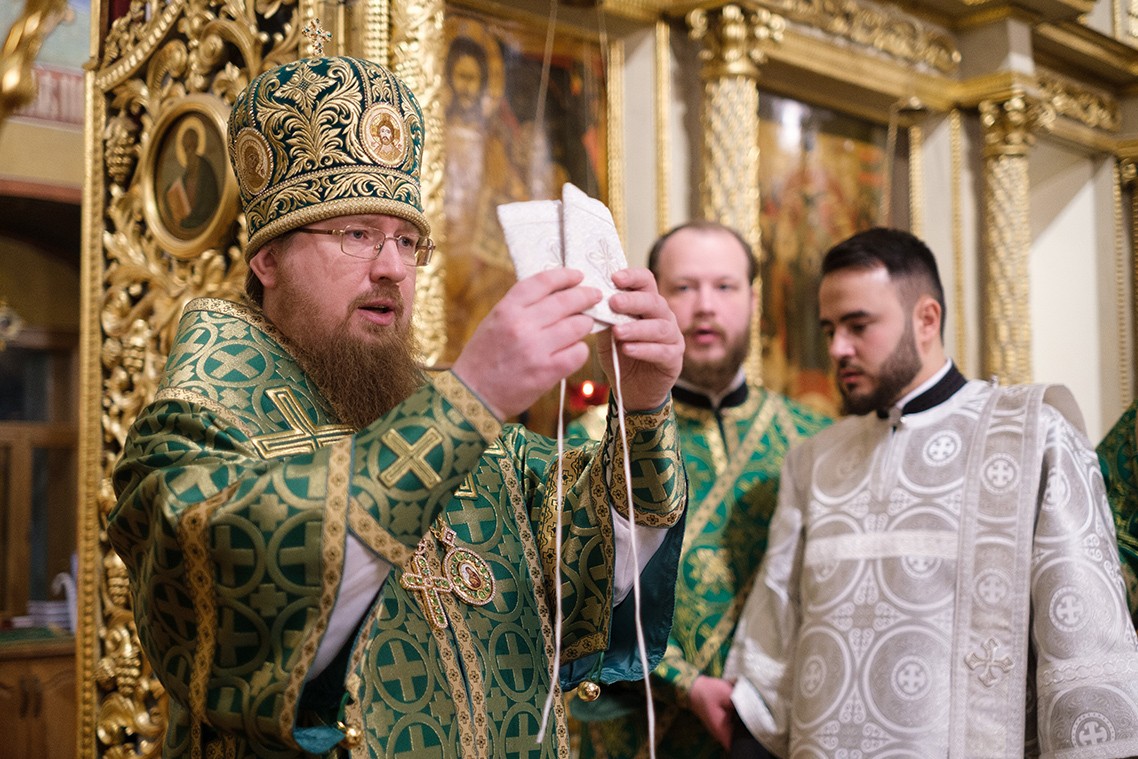 At the end of the service, the Rector and clergy of the academic church sang a glorification to St. Nikon of Radonezh.
Background information:
Chanting performed by the first academic choir under the conduct of Roman Shilkin and the second academic choir led by V.V. Chuvilov.
The MThA Press Office