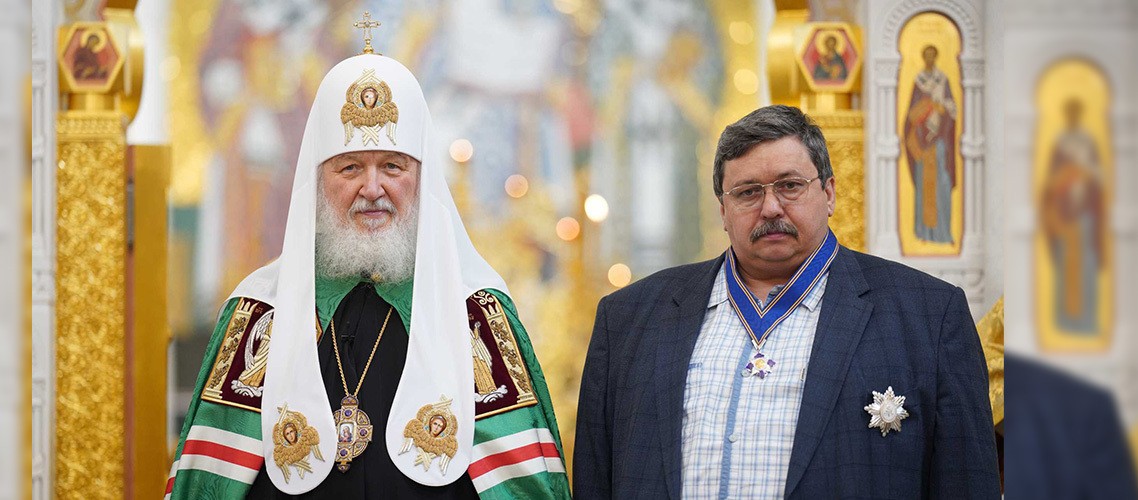 24 October 2022
His Holiness Patriarch awarded a teacher at the Icon Painting and Church Art Faculty of the Moscow Theological Academy
On October 23, 2022, His Holiness Patriarch of Moscow and All Russia Kirill officiated the Great Consecration of the Annunciation Cathedral at the Holy Trinity Seraphim-Diveevo Convent and celebrated the Divine Liturgy there.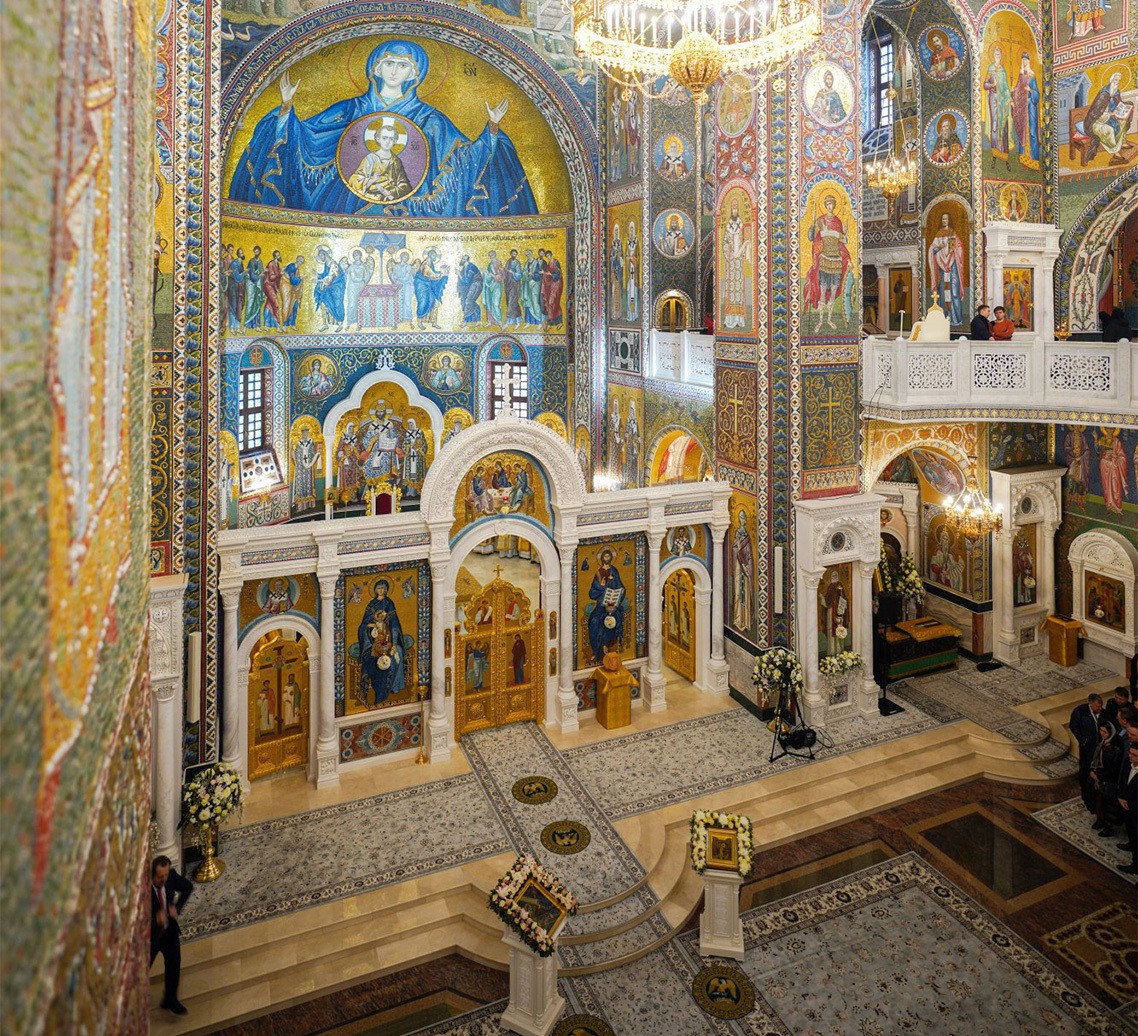 At the end of the service, the Primate of the Russian Church awarded A.V. Alyoshin with the Order of St. Andrew the Icon Painter, II degree, in consideration of his contribution to the construction of the Annunciation Cathedral of the Holy Trinity Seraphim-Diveevo Convent.
Anatoly Valeryevich was in charge of mosaic decorations for the interior of the Annunciation Cathedral.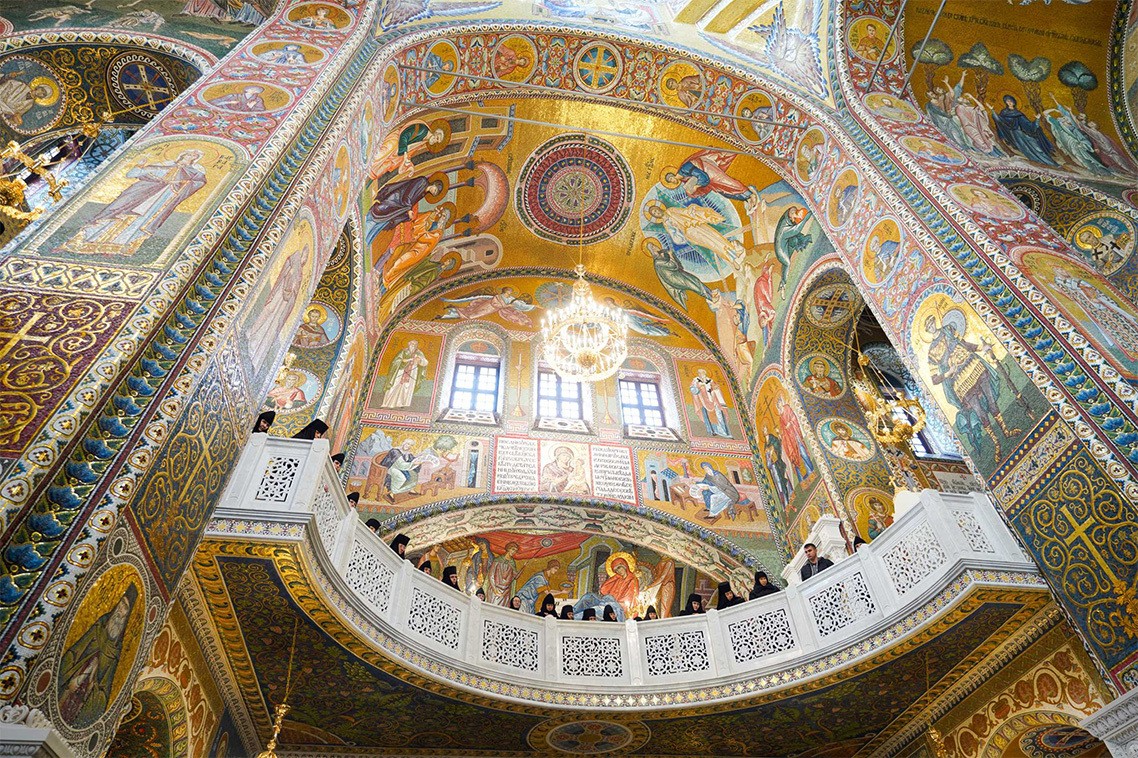 The compositions were inspired by Byzantine samples of the XIV century, church Russian art of the second half of the XIV - the first half of the XV century.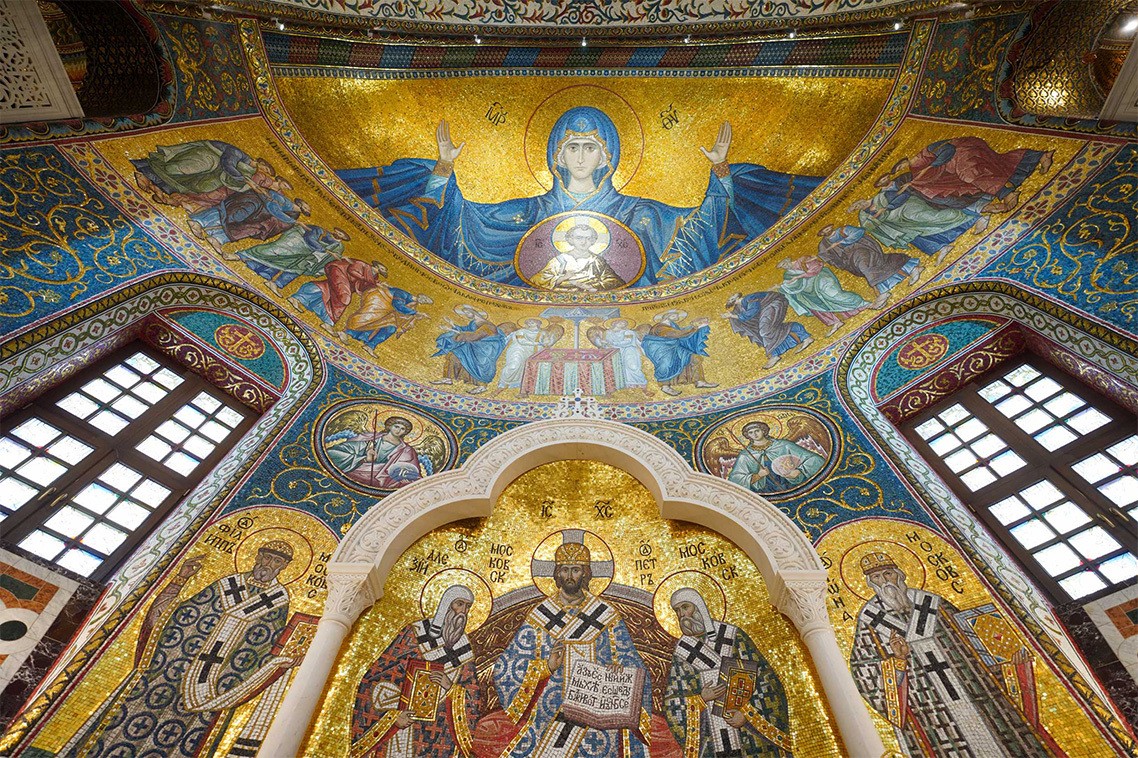 One of the pearls of the Annunciation Church design is a large-scale mosaic image of the Mother of God "The Sign" in the conch of the central altar.
The MThA Press Office/Patriarchia.ru