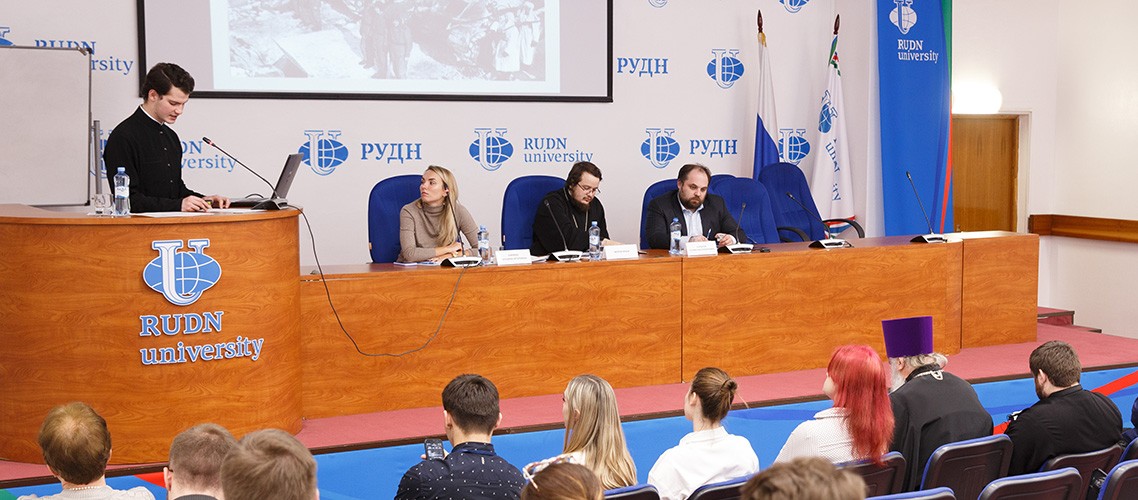 30 January 2020
The MThA students took part in the 7 th Science and practical conference "Spiritual and moral culture in high school. Battle for Victory 75 years after"
On January 29 th participants of the 27 th International Educational Christmas Readings visited the Peoples' Friendship University of Russia (RUDN) where they took part in the 7 th Science and practical conference "Spiritual and moral culture in high school. Battle for Victory 75 years after".
The MThA teachers and students attended a section on "The Great Victory: myths and reality".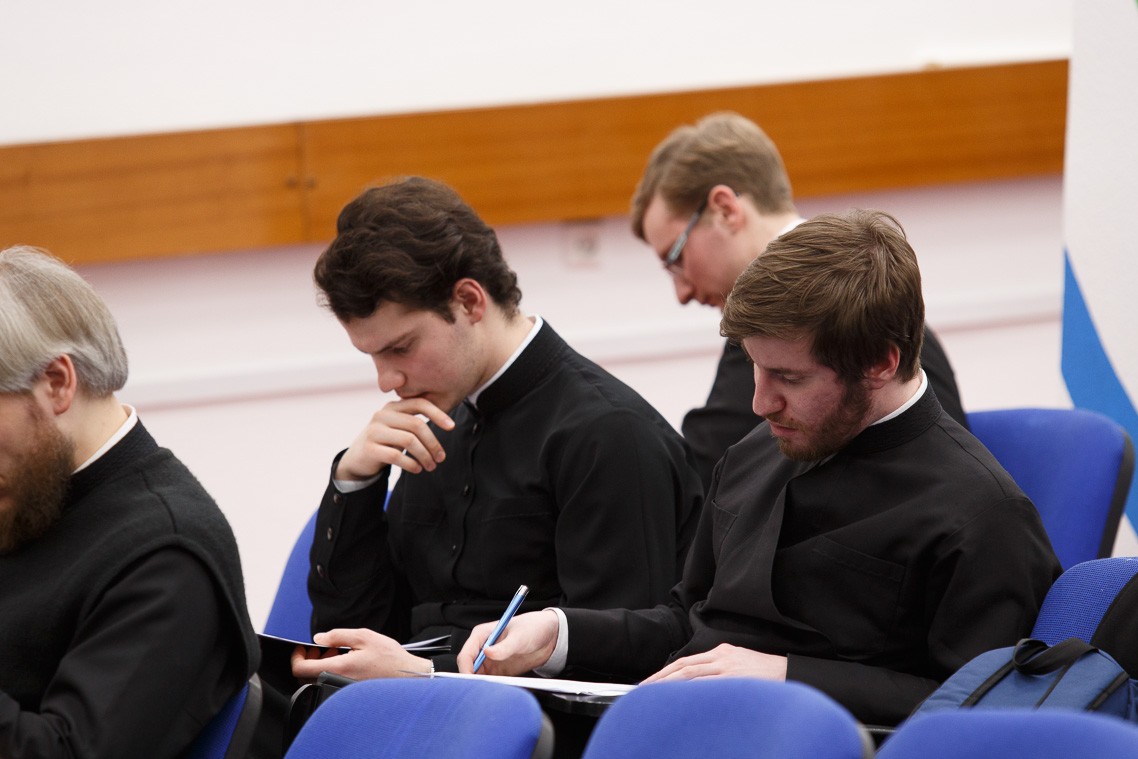 The section moderators were priest Ilia Pismenyuk, Master in Theology, Teacher of the MThA Church History department; Tatiana Larina, PhD in Social science, Senior teacher of the RUDN Sociology department; Stanislav Kopylov, PhD in Law, Associate Professor of the RUDN International Law department.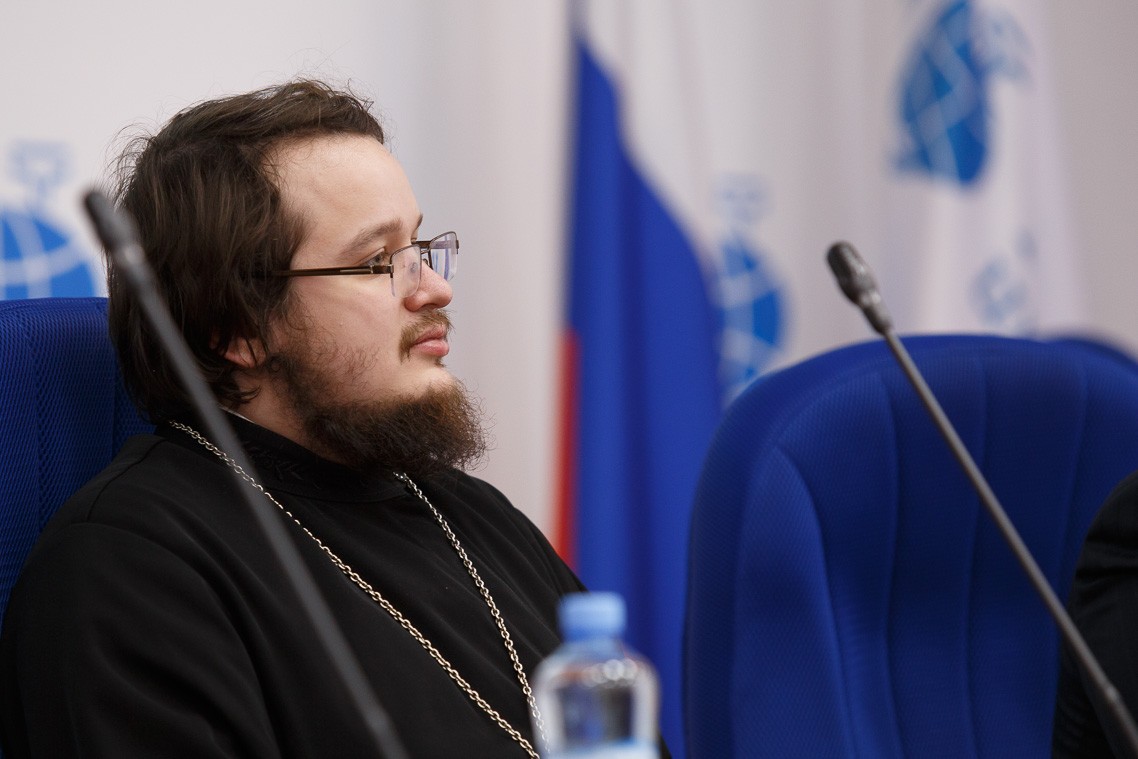 В основой части секции перед участниками выступил ряд докладчиков, в том числе студенты Московской духовной академии.
The MThA Master student deacon Yaroslav Geraschenko gave a report on current work which is aimed at remembering victims of the Second World War in Belorussia. Such activities help to educate patriotic and responsible citizens.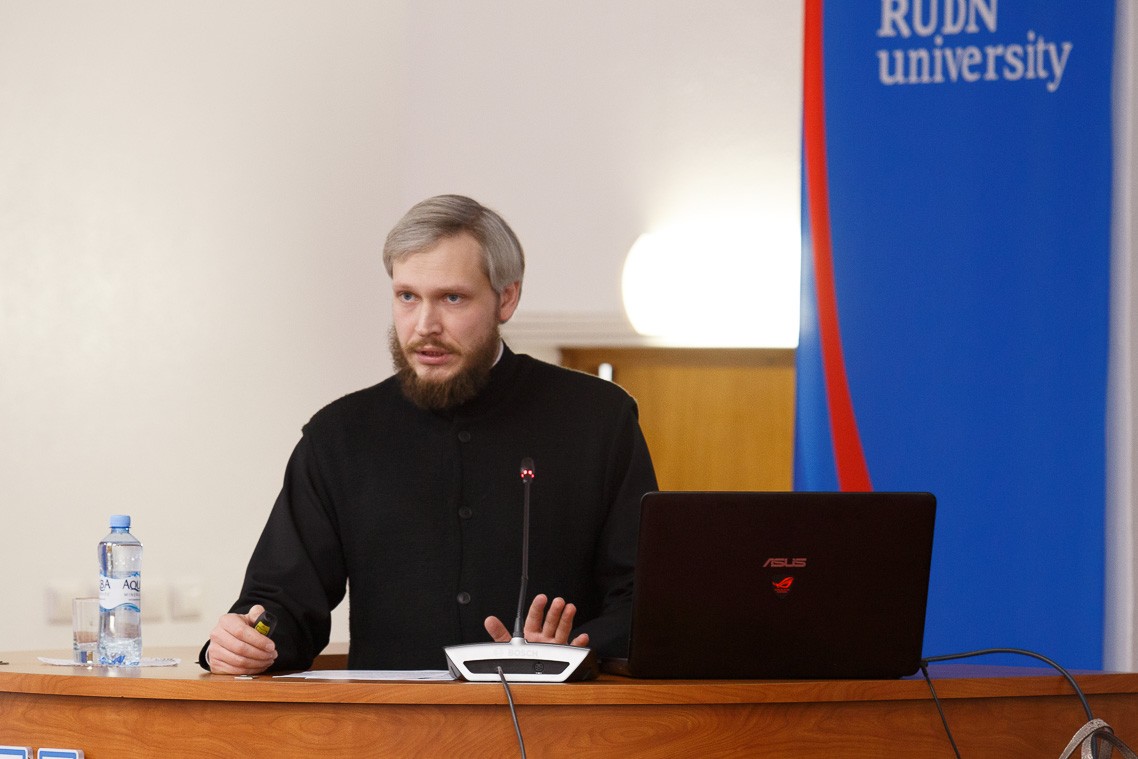 A 1-year Master student Igor Myachev's presentation was on "Possibility to find a compromise between "uranopolitism" and patriotism".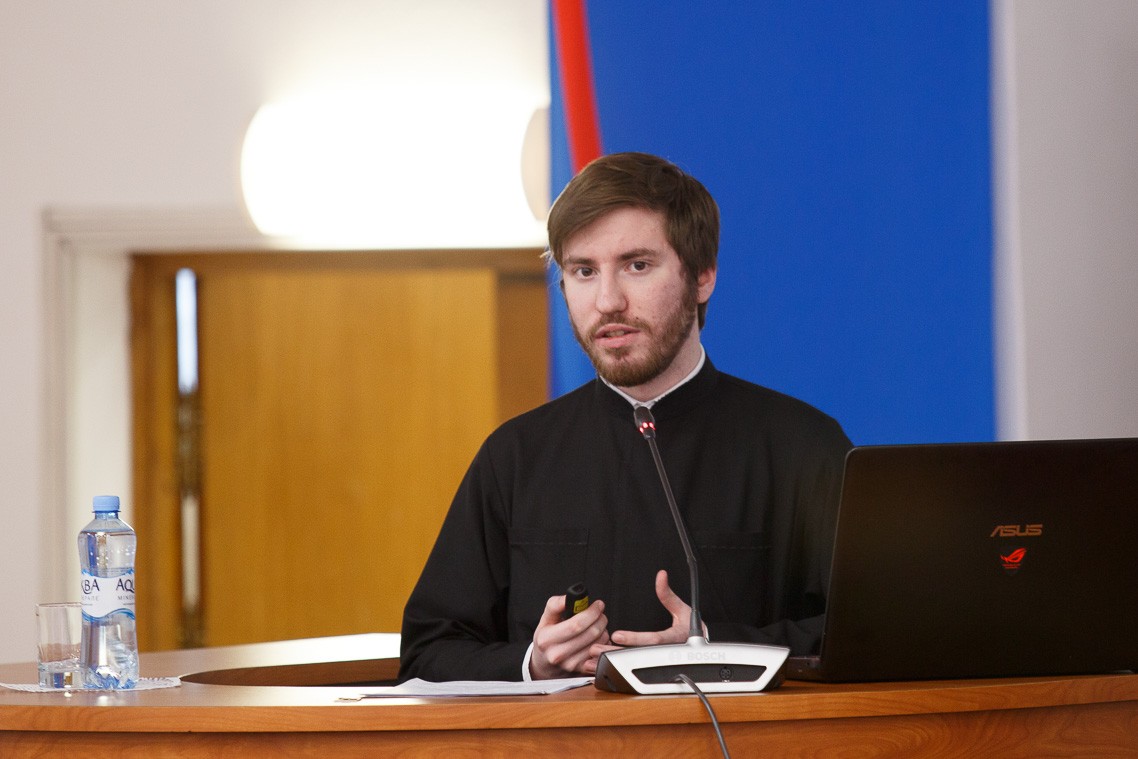 The MThA 1-year Master student Akmal Islomov told about "Church in the occupied area during war time".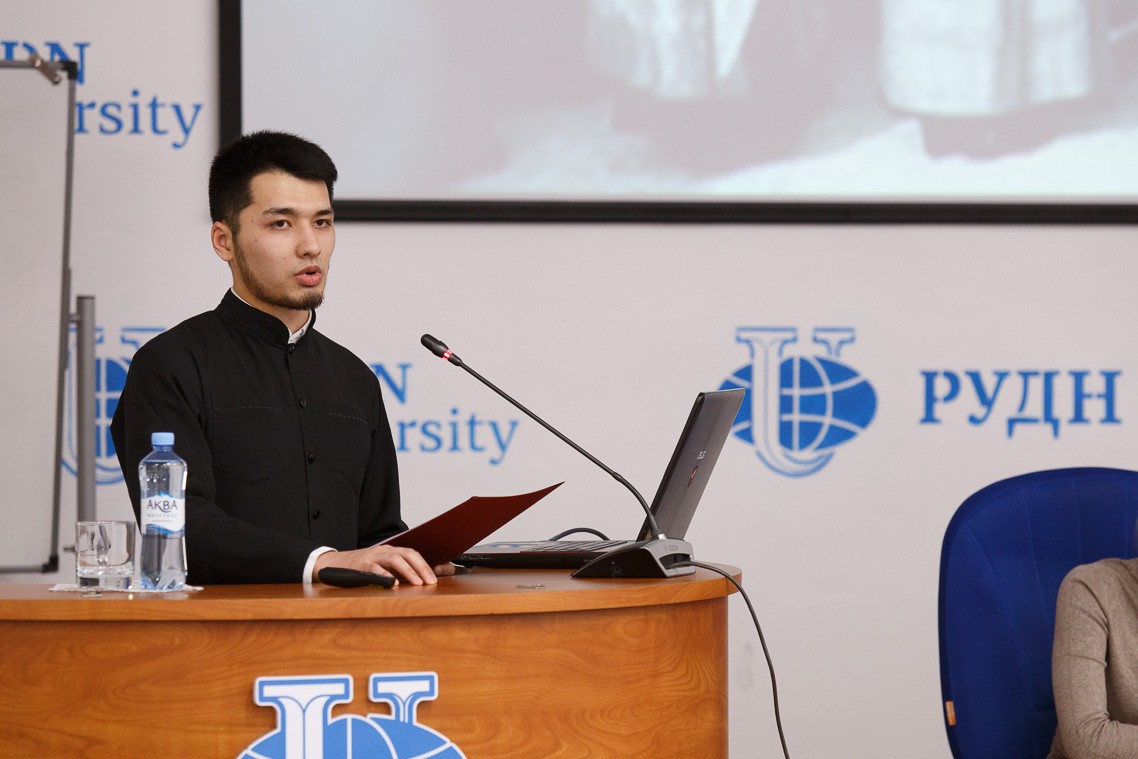 The MThA 1-year Bachelor student Michael Zhilyak read his report on "Mitropolitan Sergiy's (Stragorodskiy) patriotic letter in the World War II"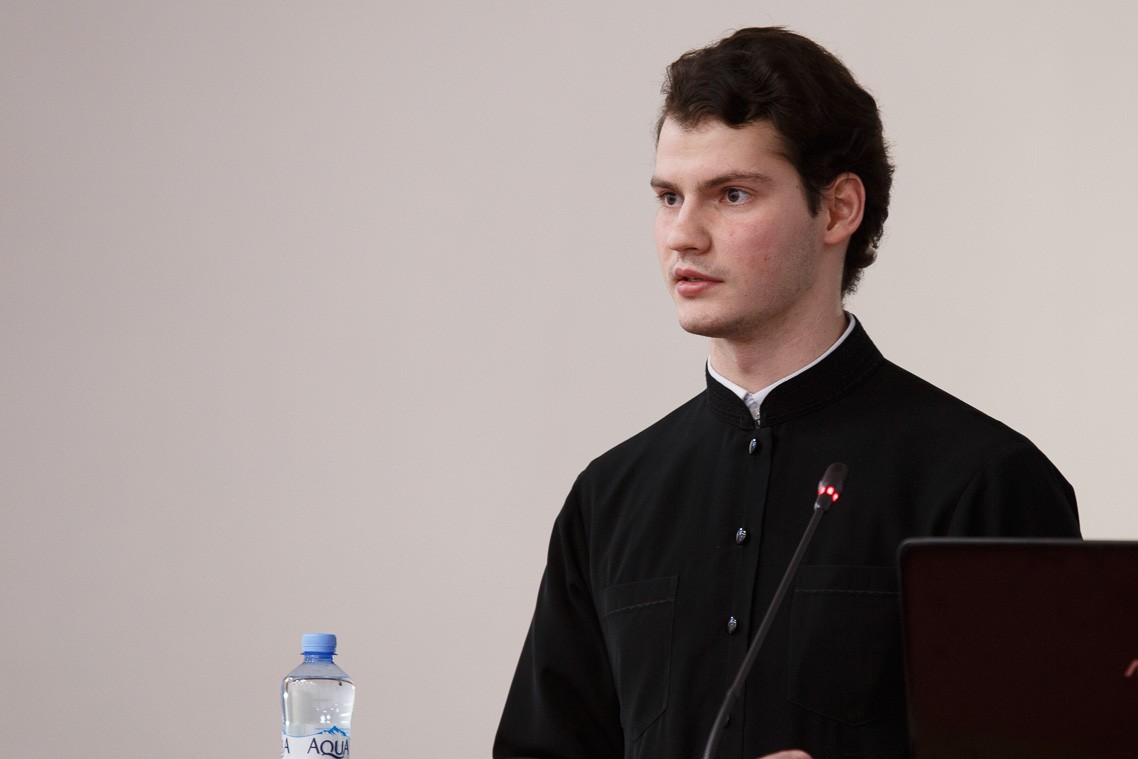 The MThA Press Office